Healthcare Services
Healthcare software development is one of the most demanding types of work. You need to constantly keep in mind that you are making a product for a particular audience. Many of the users may need special needs, which must be considered. Therefore, having an original idea in mind that will improve life and improve the quality of health of others is only the first step towards a full-fledged "mechanism." That is a health application that will not drown in the first months due to the pressure of competitors but will be able to both become a useful tool for users and bring profit to the creators.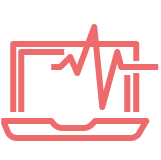 Medical Practice Management Software
This technology is requested for maintaining clinical workflow and optimizing everyday operations. It assists in keeping medical records, setting appointments, managing finances, and accounting activities.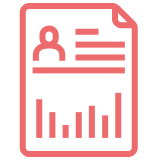 Electronic Health Record Software
This design allows the maintenance and management of patient data in electronic records. The reports stored include information about allergies, laboratory conclusions, demographic statistics, etcetera.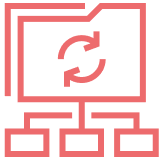 Data Management and Warehousing
Collecting, analyzing, organizing, and storing big data helps doctors collect statistical data. Millions of case histories, medical studies and scientific discoveries - all this is stored in databases with proper processing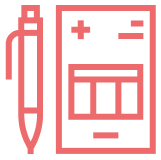 E-Prescribing Software
The technology allows sending medical prescriptions directly to drug stores and pharmacies. It strengthens the connections within the healthcare industry and serves the patient's comfort, above all.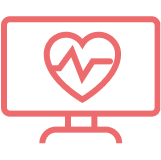 Healthcare CRM
This software type works with customer management. The main task is to maintain better relations with clients - meaning better care quality, contact management, and accurate performance reports.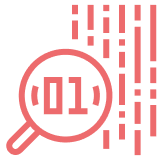 Predictive Analytics Software
A platform for the analytics of records. Such healthcare software developments not only systematize information, but also help to apply it to certain groups of patients and doctors.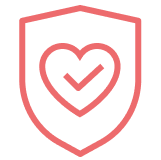 HIPAA/GDPR Compliance
No medical application development solution we make comes out without strict adherence to global privacy standards. In particular, those officially approved in the US, Canada, and the EU.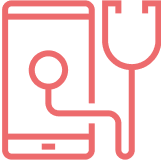 Medical Devices Integration
A vendor-independent software solution that automatically collects and integrates vital patient data from various medical devices into an Electronic Medical Record (EMR) system wirelessly.