What is staff augmentation?
Staff augmentation increases your engineering team's capacity through an external vendor. Yes, when you are shorthanded.
With it, you can have instant access to a wider talent pool and decrease the risk and extra cost of internal hire.
This process removes the overheads associated with sourcing, recruiting, training, and retaining talent. Using this service, you can meet your engineering goals.
Benefits
Access the top 1% of talent at a fraction of the price

We've already done the rigorous testing for technical, logical, and soft-skill abilities, so you don't have to.

Skip recruitment delays

We assemble the right team of experts and onboard them in record time.

You only see the best matches

We test all candidates on their soft skills and do background checks to ensure culture-fit alignment.
Staff augmentation VS Outsourcing / Dedicated team VS Product Development Services
| | | | |
| --- | --- | --- | --- |
| | Outstaffing / Staff augmentation | Dedicated team | Outsourcing product development |
| Purpose | Team Extension | Business Function | Technological Partner |
| Management | Client | Client/Vendor | Vendor |
| Existing teams integration | Yes | No | No |
| Minimize in-house team involvement | No | Yes | Yes |
| Quality Ownership | Client | Client/Vendor | Vendor |
| Price | Low | Low-Medium | Medium-High |
| Value | Workforce | Operational Excellence | Intellectual Product |
Trusted by
Our experts have been working with in-house teams for more than eight years.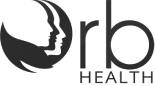 WHEN TO USE TEAM EXTENSION SERVICES?
You are managing engineering roadmap. Targets are aggressive, but you are shorthanded.
You want to cut operational cost but still get things done.
You want to extend your current team with some missing technology.
You want to have an easy way to scale up or down the team size
You don't want to wait 5-8 weeks with traditional hire
You don't want administrative burden
​​Staff augmentation plays a transformative role across various sectors. This approach isn't just about filling seats; it's about empowering your business with the flexibility and diversity of talent you need to innovate and adapt in a rapidly changing market.
Innovation usually doesn't come from just working harder. Instead, it often comes from looking at problems in a new way. And this is the moment when extra staff can help.
Even Google hires extra help when they need it. They bring in
people who work for a short time, like freelancers and also use staff augmentation services, to do all sorts of jobs, from data labeling to complex AI engineering.
Staff augmentation helps companies like Google to ramp up or down quickly when they want. They can team up with people who are experts without promising to keep them for a long time.
HOW TO SUCCESSFULLY INTEGRATE AN EXTENDED TEAM
DEFINING WHAT SPECIALISTS YOU REQUIRE
SETTING REQUIREMENTS AND GOALS
SCREENING CANDIDATES
INTEGRATING THE TEAM
WHY CHOOSE THE APP SOLUTIONS FOR EXTENDING YOUR TEAM?
300 FTE

We hired for our customers

40+ customers

We helped with team extension

8+ years

In business

95% NPS

We commit to customer happiness
We're certified and experienced healthcare technologists
Top five business intelligence solutions
To leverage the aforementioned advantages, we have evaluated the top five business intelligence solutions in the healthcare industry for you.
Extend your team with us. Receive first CVs within 2 weeks
Contact Us
Our process. Simple, seamless, streamlined
We start working. You don't start paying.

We collect all data relevant to your hiring strategy.

We source, pre-screen andinterview the candidates.

Only the best will be greenlighted.

Meet your candidates.

Interview and test your future teammates however you like.

Celebrate your hire.

We'll take care of all the boring stuff while you onboard your newest team member.
FAQ
Why choose staff augmentation, and what's the business's key benefit?
Staff augmentation boosts your team instantly, accessing top talent at a fraction of the cost, solving capacity issues, and slashing internal hiring risks.
How does staff augmentation fast-track recruitment, ensuring the best matches?
Skip delays with expert teams onboarded in record time. Rigorous testing guarantees the best-matched candidates, tested for soft skills and background checks.
When is staff augmentation a game-changer for businesses managing tight resources?
For those handling aggressive engineering roadmaps, cutting operational costs, filling tech gaps, and needing quick team scalability without the traditional hiring wait.
Staff augmentation vs. outsourcing – what's the difference, and how to choose?
Staff augmentation extends your team, outsourcing involves vendors, and dedicated teams lie in between. Choose based on integration needs, in-house involvement, quality ownership, and cost.
Any standout case study? How did staff augmentation play a role, especially with a giant like Google?
Absolutely! Google's 3-month project evolved into a 3-year collaboration, showcasing how staff augmentation seamlessly scales to meet the dynamic needs of industry leaders.
---
Read more

: Staff Augmentation service page