Project details
Together with our client, we have created an impressive tool that increases brand engagement and conversions for online marketplaces. The platform directly connects advertisers with customers at the early consumer touch point.
Now customers can discover, register and shop on publisher's sites disrupting their online journey.
---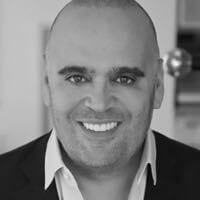 Jak Benardete

CEO Shopbeam

I am absolutely satisfied with the project we have done with The App Solutions team. Professional developers, decent project manager and passioned marketing team helped Shopbeam to win an Internet Advertising Competition Award for Outstanding Achievement in Internet Advertising in 2015.

— Jak Benardete
CEO Shopbeam
---
We were challenged to create the system that would flexibly integrate to any marketplace or eCommerce platforms like eBay, Lacoste, P&G.
The client started the project with another team but wasn`t satisfied with interim results. Together we have come to a decision to rewrite backend from scratch, renovate the whole architecture of the project including admin panel interface and APIs integration.
At the same time, the entire system should be flexible so that it could suit to any shopping platform with considering its business logic and commercial goals.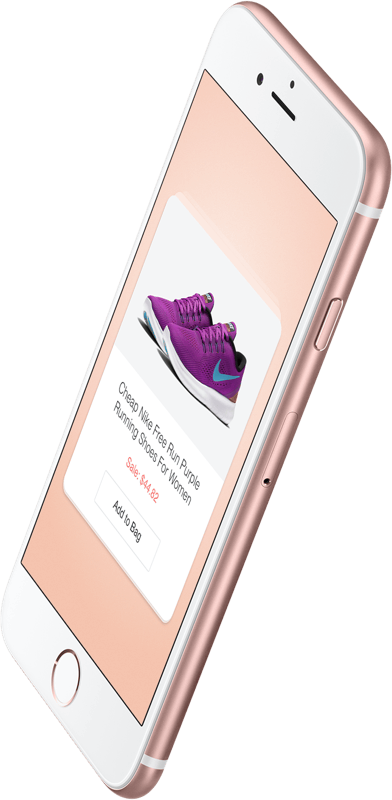 Our Solution
The App Solutions team has created a powerful tool for marketers and online business developers. By using this tool, any business can massively increase all key commercial metrics like click through rate, engagement rate, and conversion rate
Basically, the Shopbeam makes the ad shoppable. This solution applies to all sorts of businesses, including eСommerce, B2B products and services, and practically any other kind of firms that acquire users via online marketing campaigns.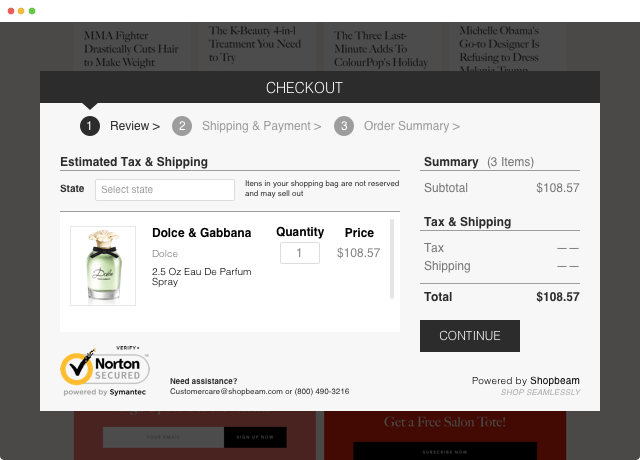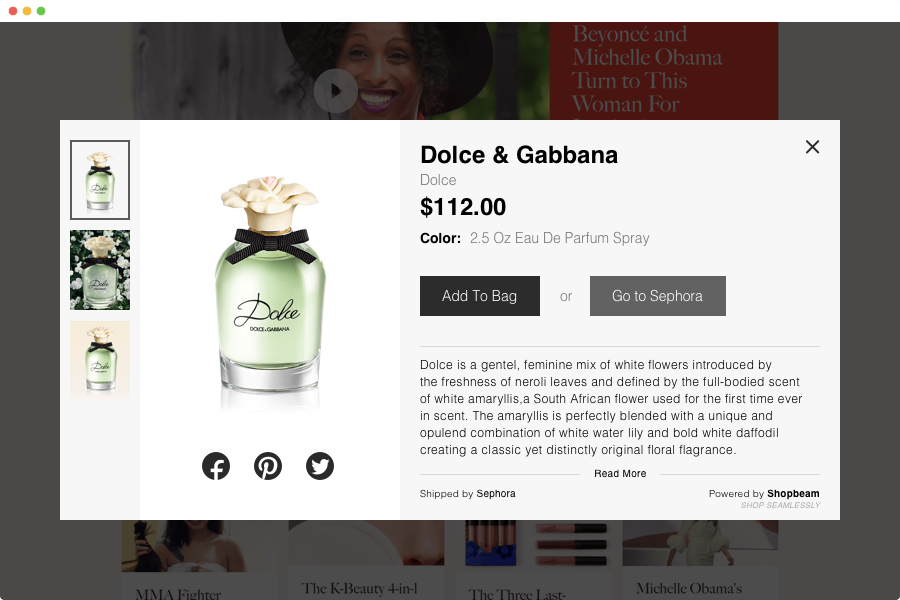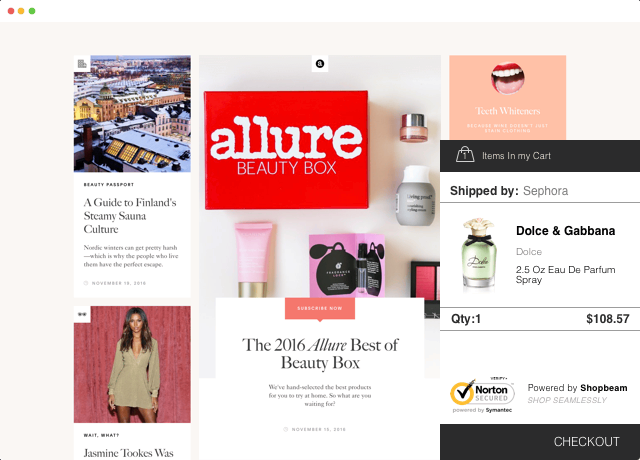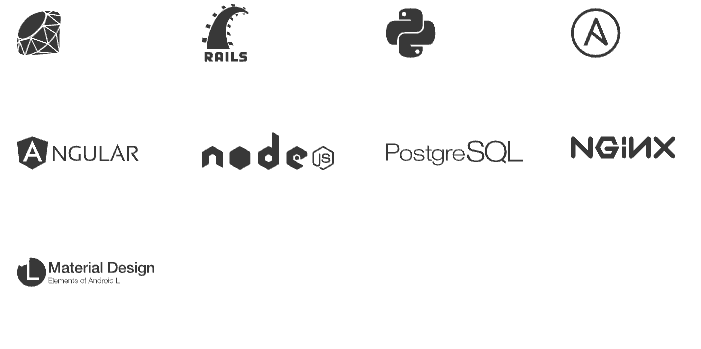 Using technology stack
We have used Ruby programming language and framework Ruby on Rails to create the back end and the logic of the software. The front end was built on NodeJS and Angular.
The database was created by using PostgreSQL. To provide the data storage, our developers have integrated the cloud storage on Amazon Web Services. We have also used a free open-source NGINX web server that ensures high performance, stability, and low resource consumption.
Universal Shopping Cart
Unified Shopbeam`s platform makes any website, ad and content shoppable. By adding any product through dashboard or server, you can transform any ad into the shopping cart with an ability to place an order and provide payments right in a banner.
What is even more impressive, this model allows operating reach shopping experience with no complicated payments responsibility or inventory and order management. This helps our publisher partners to focus on their products and app experiences while Shopbeam removes the complexity of automating order placing and increasing the conversion rate.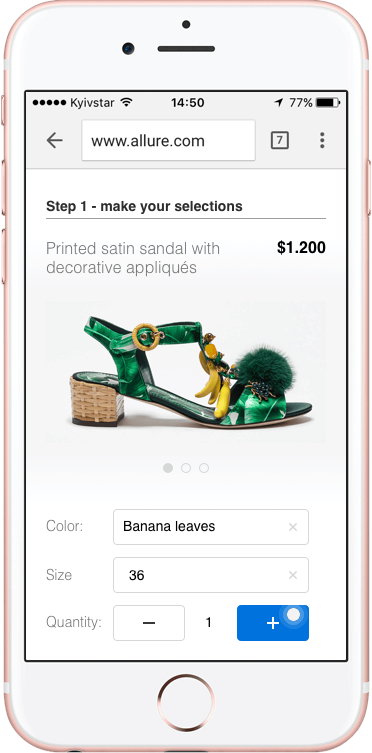 Summary
The App Solutions team has created a unique tool that helps merchants to create an ad that achieves 10 times more clicks, up to 61% more time engagement with a product and 3x more conversions.
Shopbeam was awarded for Outstanding Achievements in Internet Advertising by the Internet Advertising Competition Award and won such clients as eBay, Lacoste, and P&G.
Real Time Data Analytics
After every purchase through shopping chart, Shopbeam`s gateway sends an order to the merchant. Also, the dealer gets access to all the sales data and analytic information.