Project details
Trendeo website gives access to the latest fashion brands for everyone and offer these, most of the time, at hefty discounts.
The major idea behind this project is bringing highly customized offers to buyers and, with the help of this, increasing sales for vendors.
This sounded as an absolute win-win concept and our team started creating a game-changing platform without hesitations.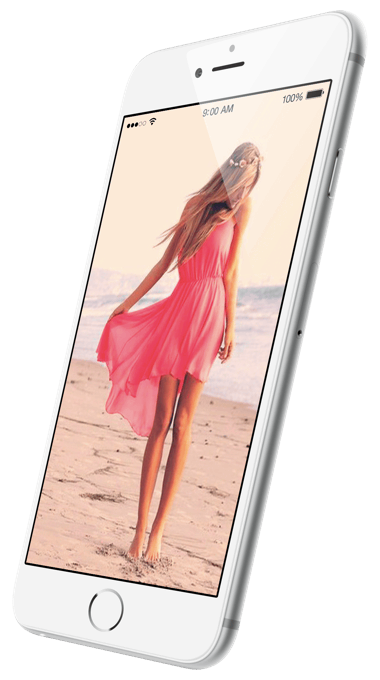 Our team was challenged to create a marketplace that would be convenient both for vendors and customers.
Startup's ambition was to create a global platform, where sellers provide their customers with a perfectly personalized shopping experience.
CEO of Trendeo made a decision to build a substantive fashion retail stage with an intuitive interface for shoppers on the one hand and a simple administration console for the tradesmen on the other hand.
Our Solution
Developing a web-site from the scratch is a rather complex task, which we started off with drawing the comprehensive strategy and prototype. All matters were defined and reformed in cooperation with the client.
That became a starting point for our development squad to start building the wireframes. To craft an exceptional interface we executed latest technologies in the field.
After we got a final feedback and suggestions from the client, platform appearance was polished and deployed.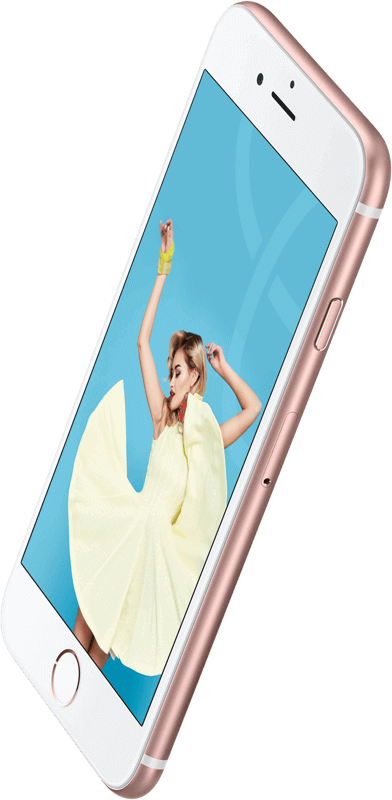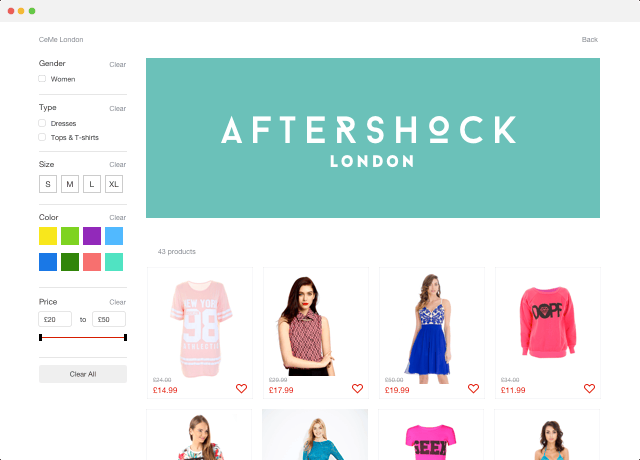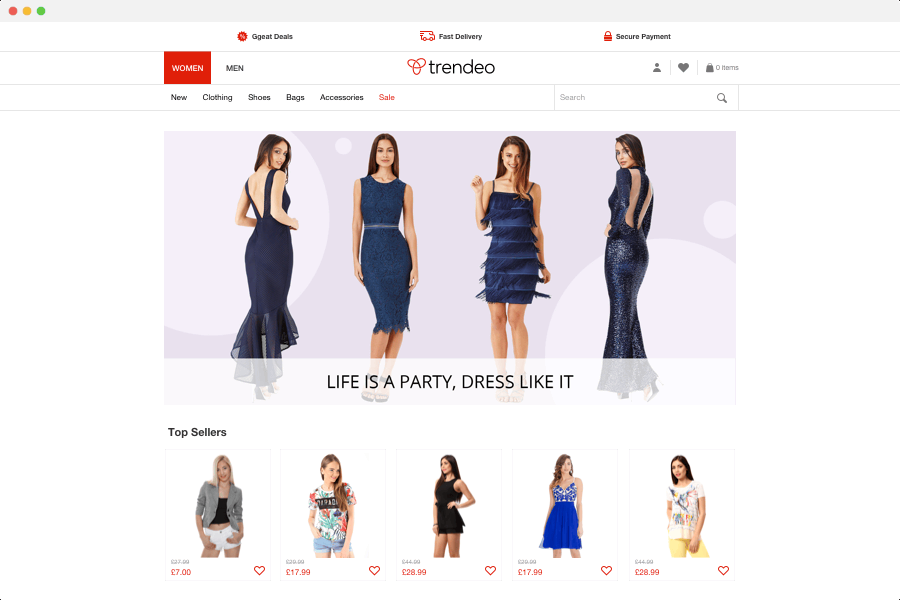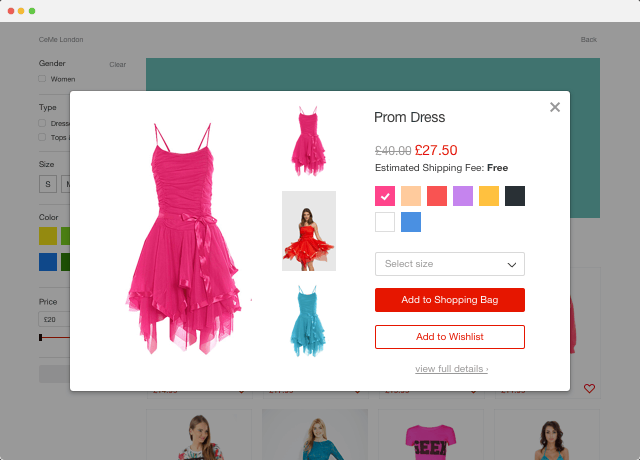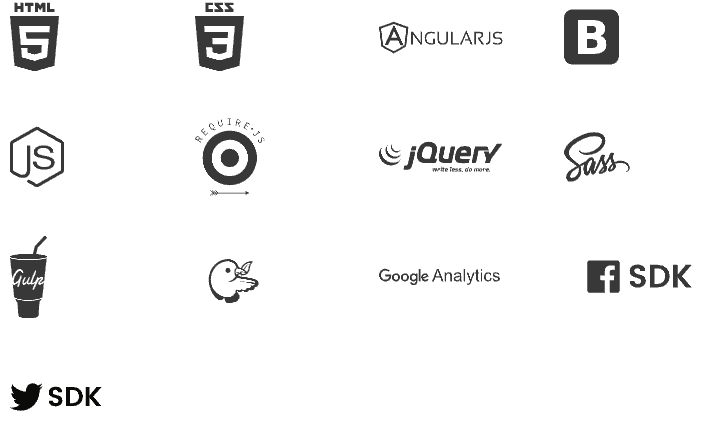 Using technology stack
To fix an independent fashion marketplace we built an intuitive web environment.
Smooth uninterrupted operation has been obtained with the following solutions:
flawless execution of user profiles for both parties;
sharp running of filters;
proper display of goods on all screen shapes & sizes.
Front-end part of the website was developed on Angular JS framework. On top of that, we implemented the best global design practices for the website interface.
Personalized shopping experience
A killer feature of the entire project is a personalized journey for every shopper.
A sleek cache collecting mechanism tailors customized offers for each and every user of the service. It boosts customer satisfaction, at the same time helping raise sales for merchants.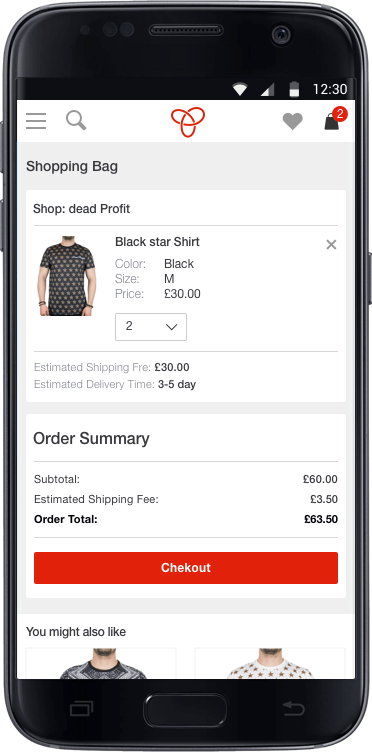 Summary
A finished version of the website has been released after 2 months of our in-depth work. The App Solutions arranged a solid team of professionals for this project: project manager, front-end developer, Quality Assurance engineer and a technical writer.
Fundamentally, Trendeo implements easy-accessible fashion platform with the most comprehensive and clean interface. What's more, all items are always at great deals, recommendations are fully personalized due to the caching tools employed.
Easy access to the social buttons enhances communication and adds a hint of social media vibes. Sounds like a perfect combination for active and busy people – Trendeo's target audience.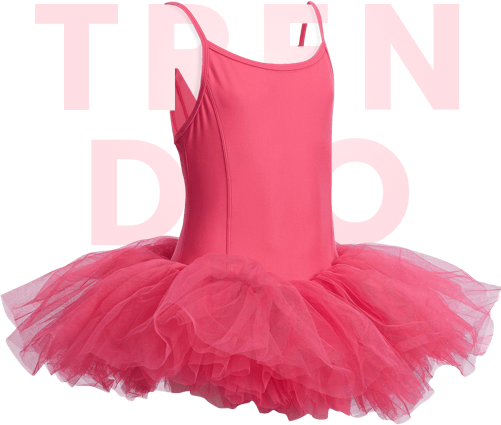 Get trendy
This fine fashion retail project was mastered with ease and deep understanding of the market by The App Solutions team. We aimed at delivering the most attractive, yet effortless experience for both counterparts on the platform.
Rapidly increasing interest to Trendeo, more shoppers and vendors closing their deals over it – these actual facts do the talking for the excellent job done.