How to create a freelance marketplace
If you want to create a freelance platform, it's time to get to work! According to the U.S. Bureau of Labor Statistics, the share of freelancers in the United States alone, from 2014 to 2020, grew by about 1 million per year. At the same time, Website Planet has put forward a bold estimate that the share of outsourced workers will increase to 67 million by the end of 2021. Meanwhile, ¾ of the respondents stated that they are looking for work through specialized websites.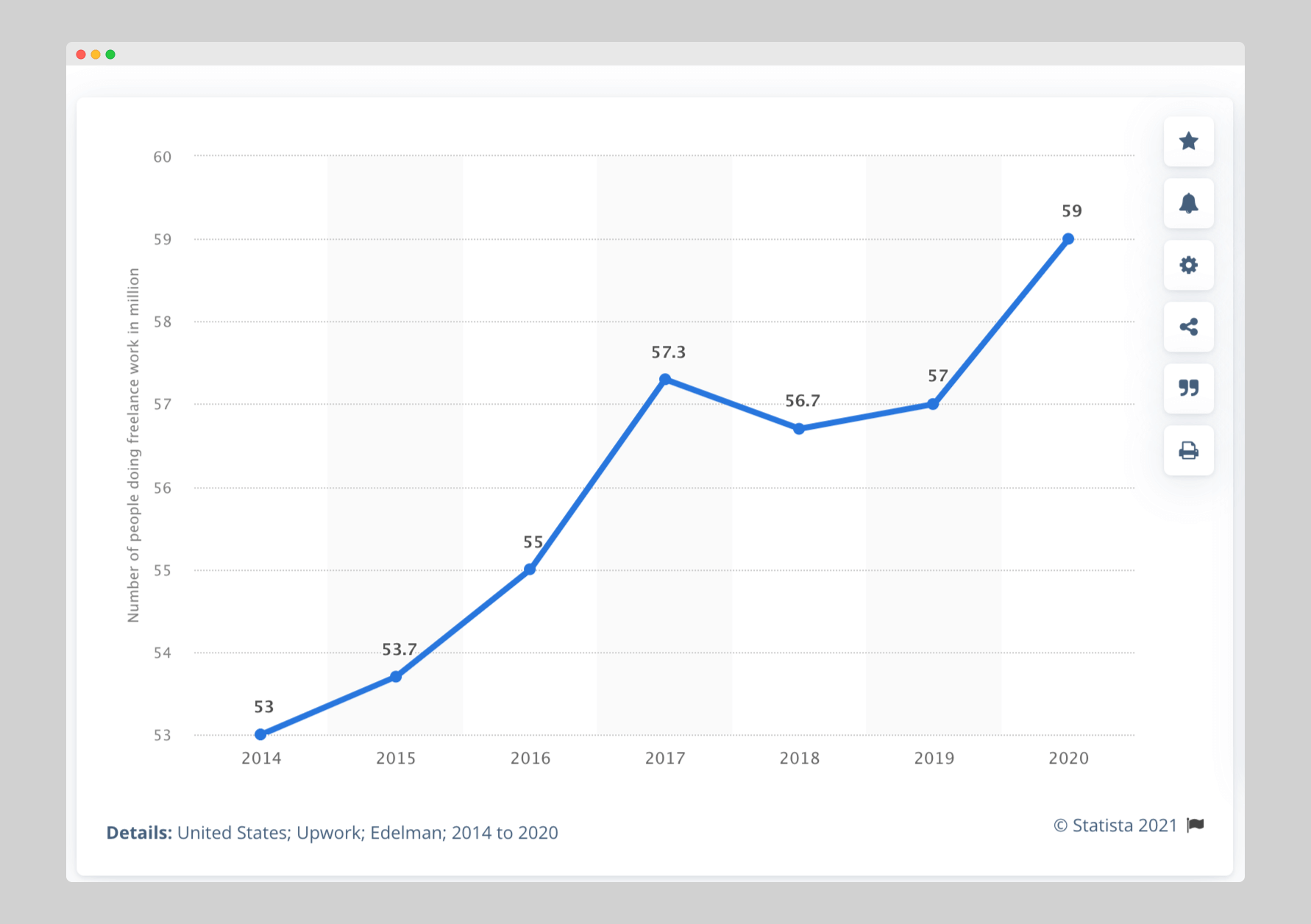 Freelance Platforms vs. Covid 19
The global pandemic has shaken up the labor market across the planet. Online businesses have left their offices and moved to the video conferencing format. With the change in work form, it has become clear that many services, previously done exclusively in-house, can be painlessly outsourced, and this can result in various savings. On the flip side, a significant number of offline workers were left behind and forced to seek jobs online.
And here, gig marketplaces entered the scene because employers and employees needed guarantees of work done on time and fair pay. The revenues of the top 5 marketplaces in 2020 speak for themselves:
Upwork: $290 million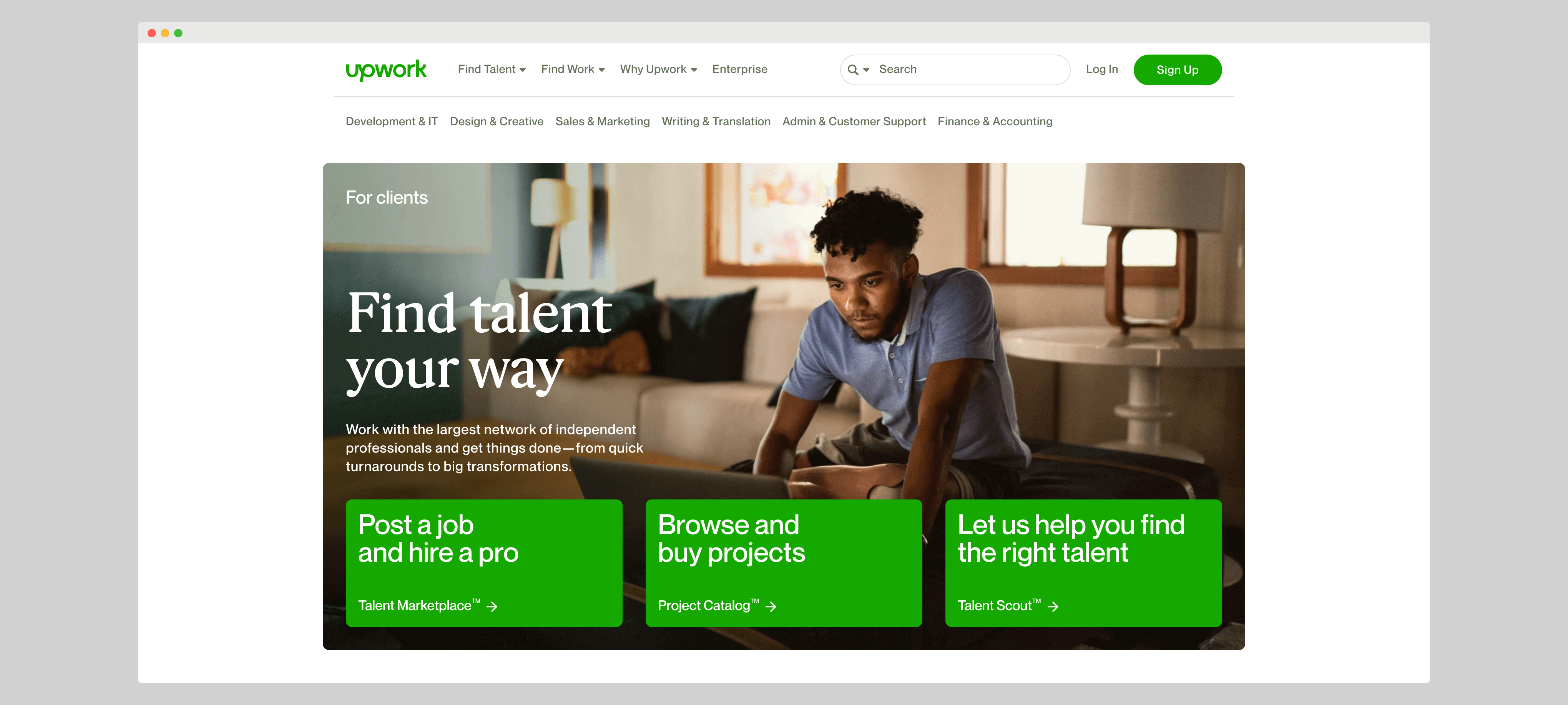 Fiverr: $104 million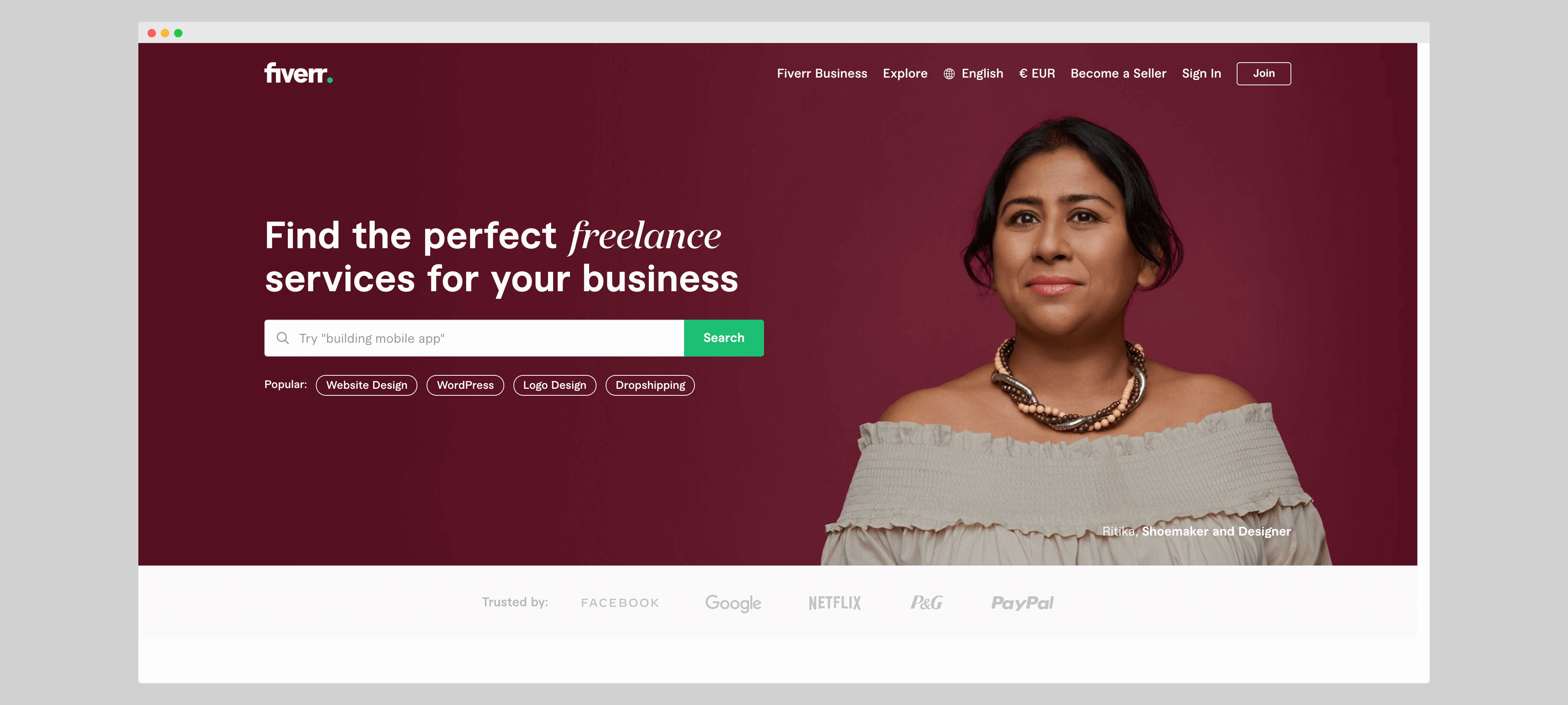 Toptal: $100 million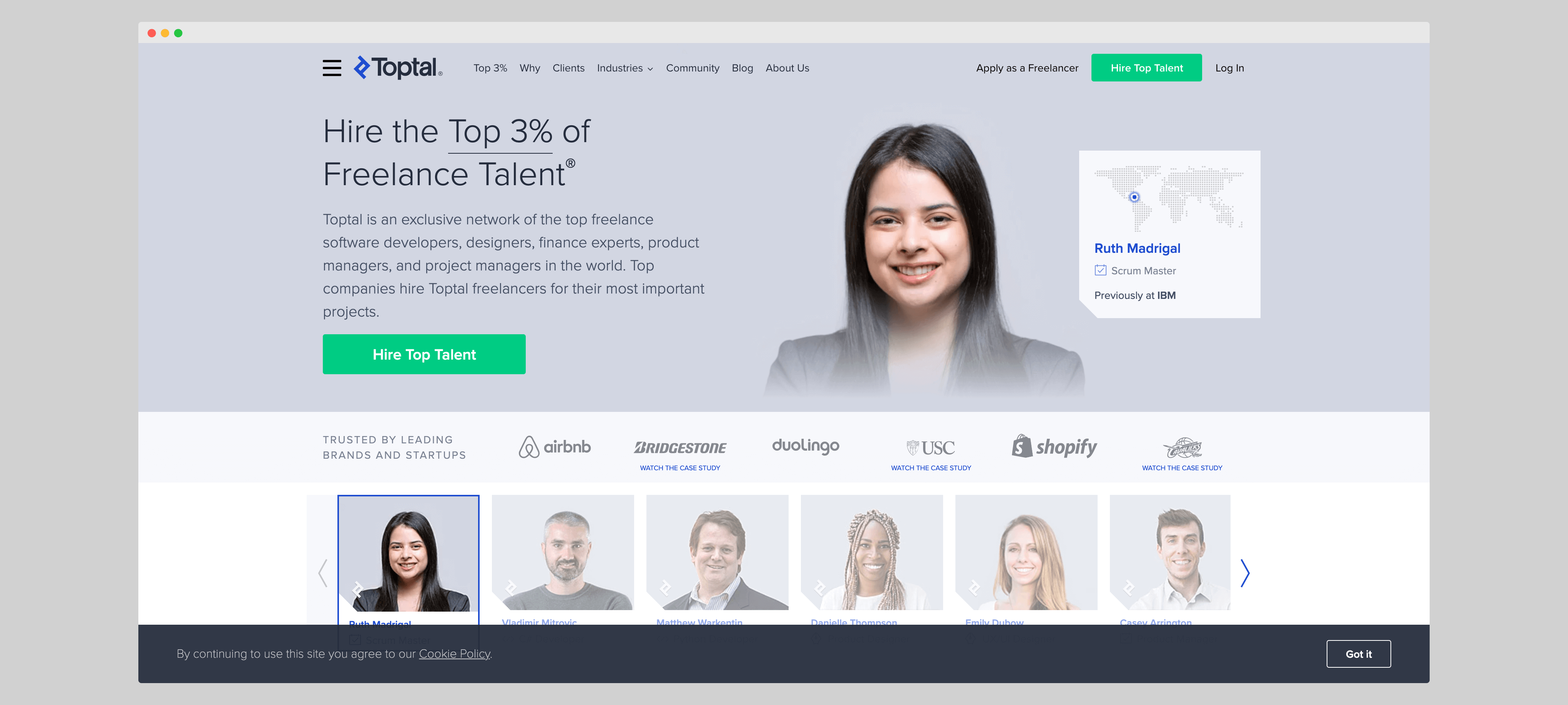 99designs: $60 million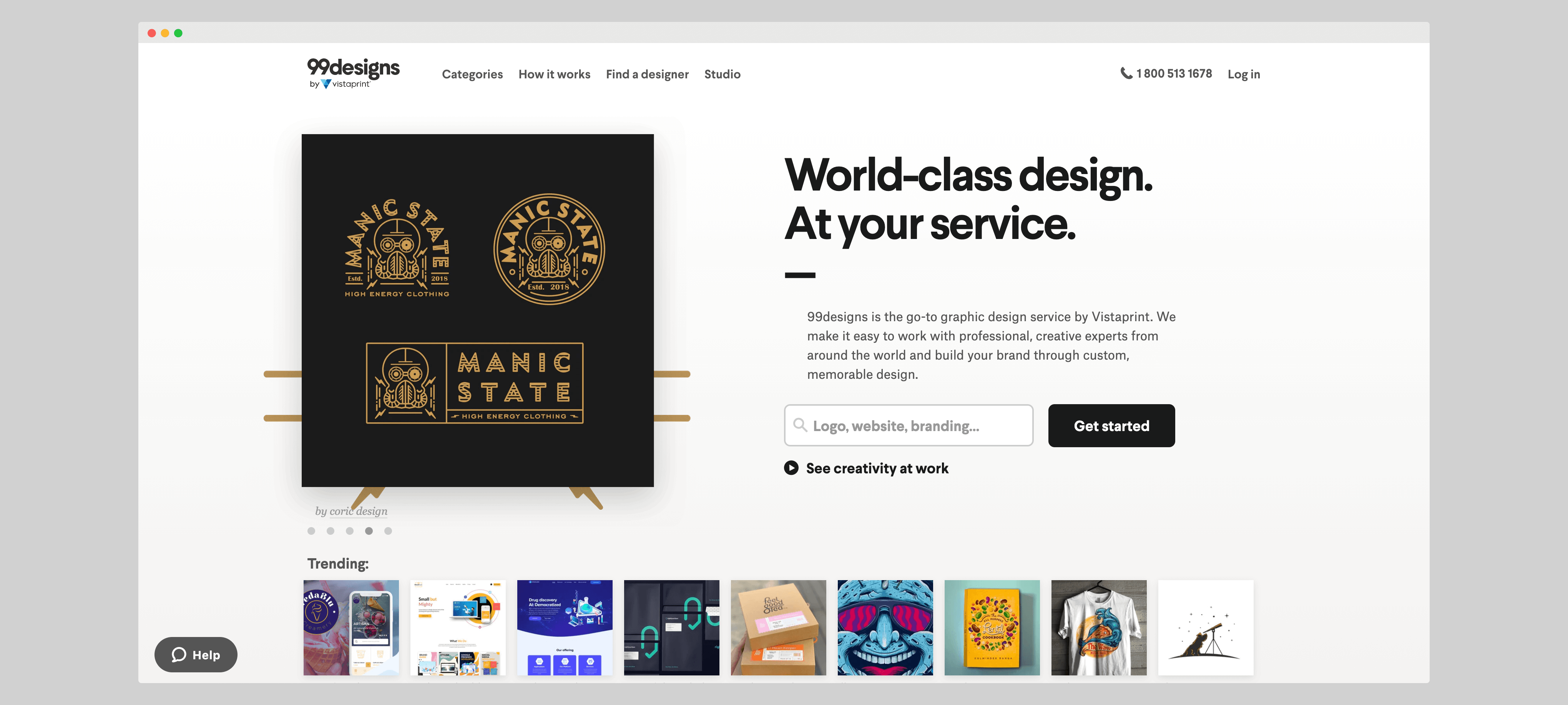 Freelancer: $52 million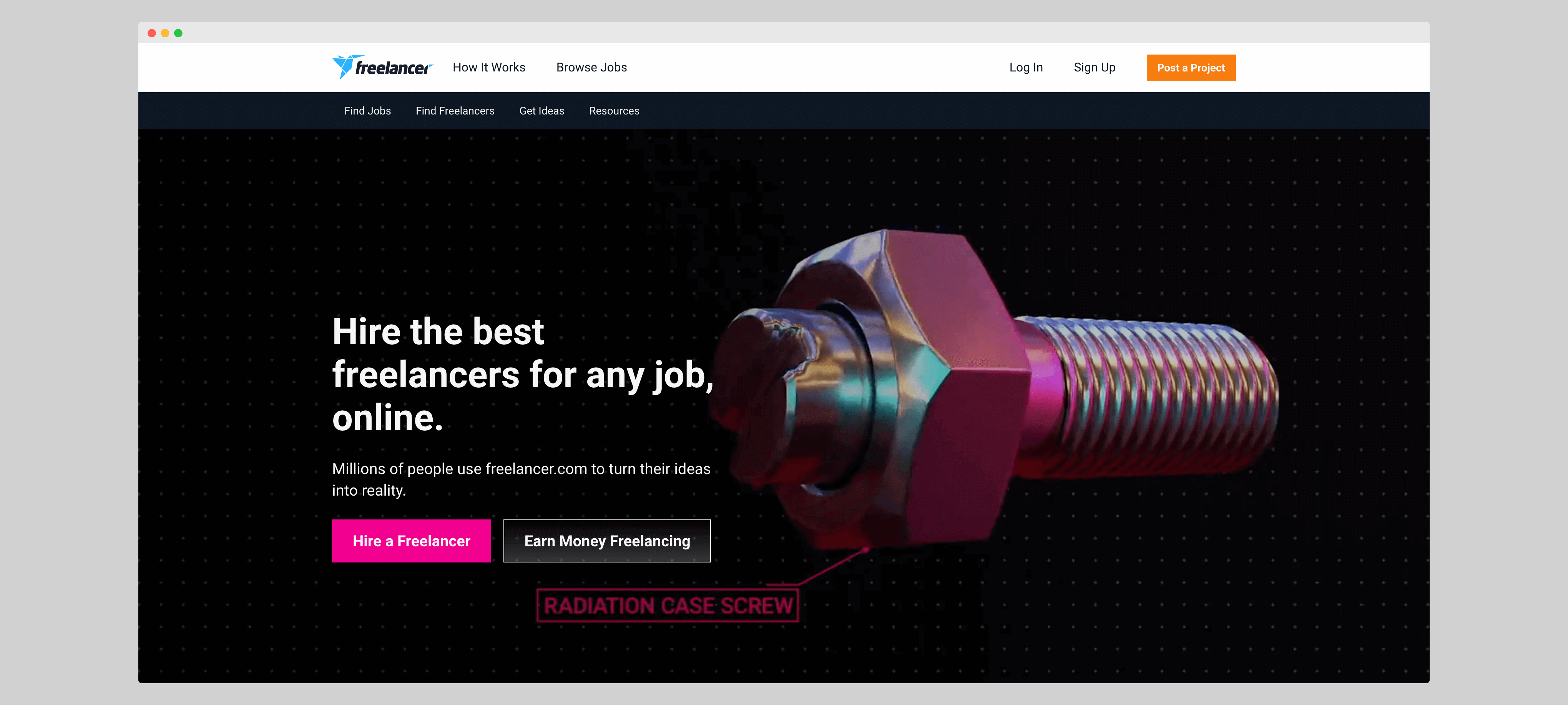 In addition, the steady increase in the proportion of freelancers suggests that the profits of such freelance platforms will only grow. The market is not yet complete. If you build your product correctly, you won't have to spend a long time looking for your place in the sun.
What is a Freelancer Marketplace, and How does it Work
A freelancer marketplace is a platform where businesses are looking for contractors for remote projects. Some of the obvious business benefits:
Guaranteed safe execution of the contract (both parties are insured)

Quality assurance (the customer can cancel the payment if the contractor is justly caught providing poor quality services)

Concentration of talents of different skills and value, which are selected individually for each new task

No need to hire an employee for specific one-time work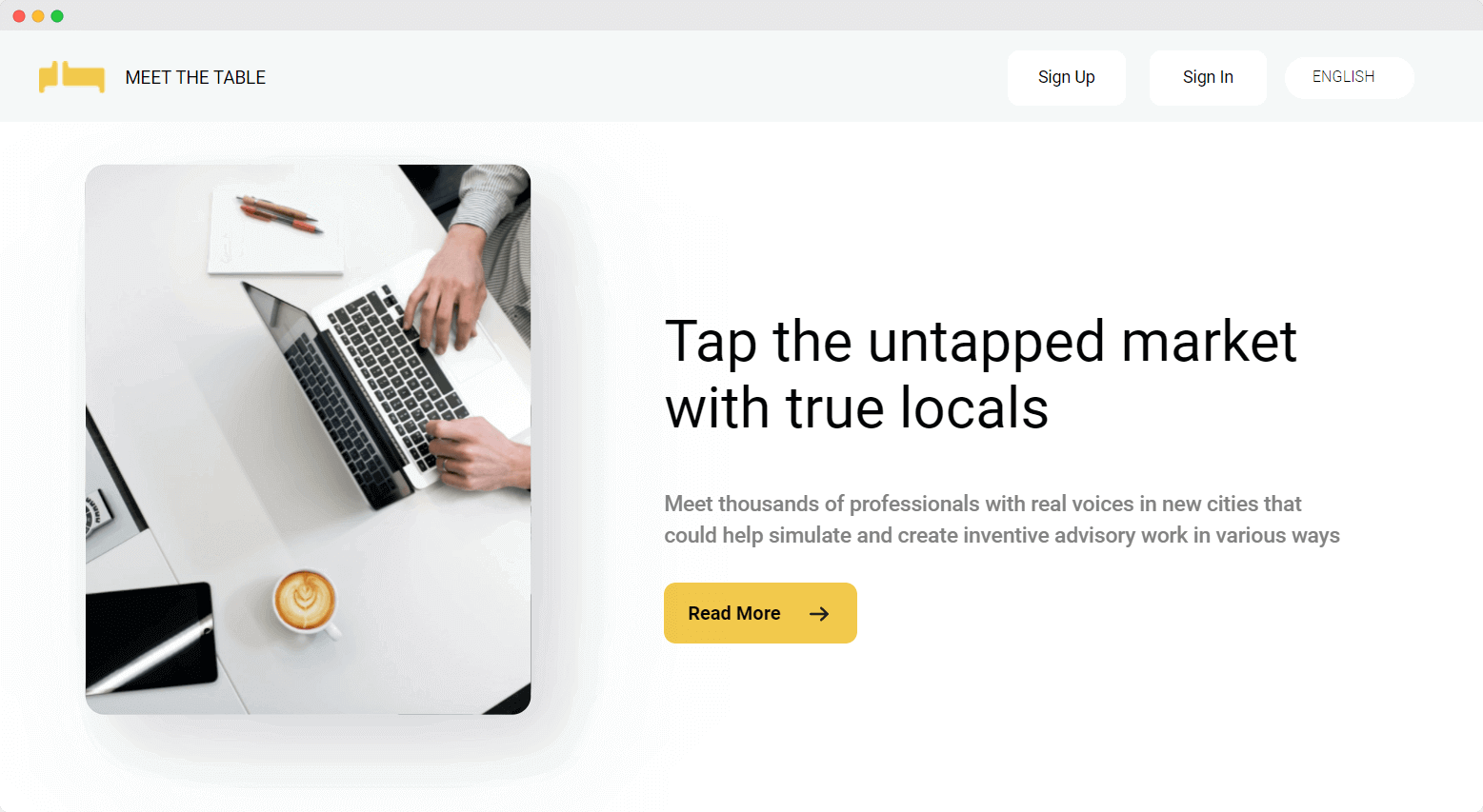 The customer places an order announcement and waits for a response. First of all, the most relevant candidates are shown as suitable for the price or with experience in the desired niche. Also, the client can offer a job to a specific contractor himself, having studied his portfolio and reviews from other employers. Even if AI fails to find a contractor for some tricky project, the freelance marketplace attracts live employees who manually help to find qualified candidates for the perfect (or at least acceptable) match between the customer and the contractor. A listed freelancer strives to earn a good rating to take on more expensive and attractive orders.
Marketplaces can be divided into: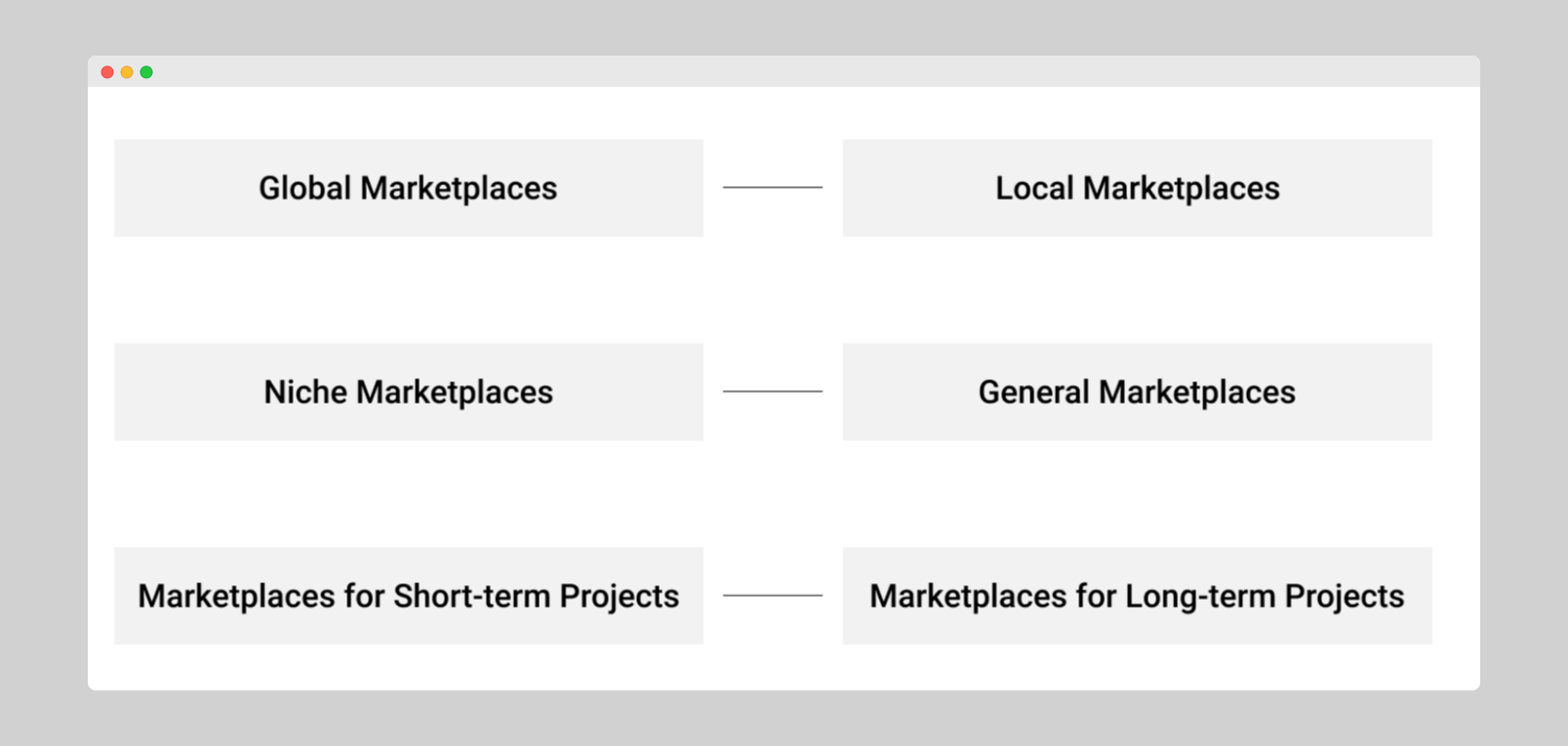 For example, Upwork, which was founded back in 1999, is a general international freelance marketplace for both types of projects, full-time and part-time. Here you can register anywhere in the world and order/perform any kind of work – from engineering to graphic design, from copywriting to link building.
How to Develop a Freelance Marketplace Like Upwork
Before building your own similar project, think carefully about exactly what you want to create, and which specifics your website will have. After all, Upwork already exists.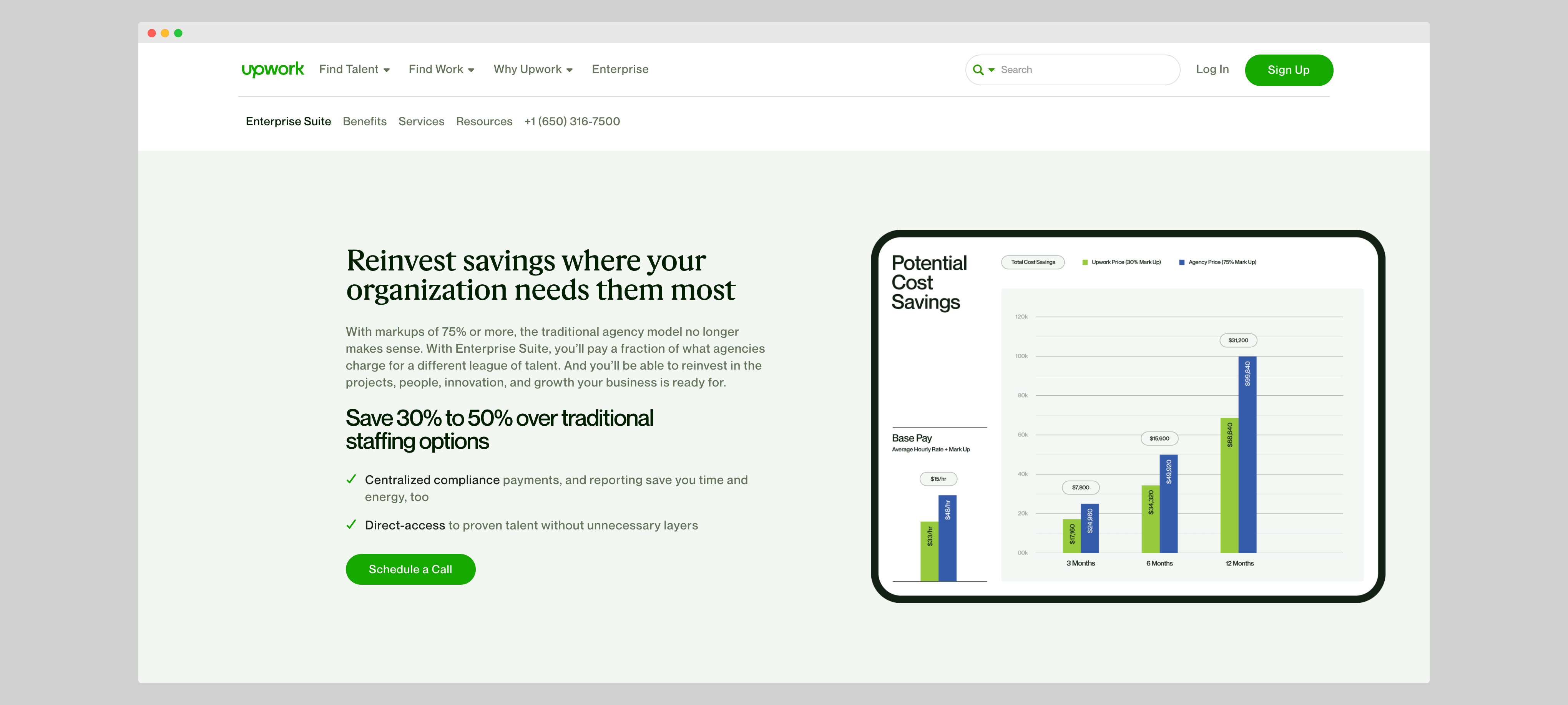 Step 1. Shape your business idea
Define the audience you will work with – learn all about their needs. There is no perfect freelance marketplace. Take advantage of the merits and take into account the disadvantages of your competitors; bring novelty. The value proposition is based on:
Availability. There are two approaches to the selection of freelancers who will work on freelance platforms. The first (as they do on Upwork) is to allow everyone to create a profile. The second (like Toptal) is to arrange a kind of interview, selection using test tasks so that you can cut out low-skilled workers. The second case looks more attractive because you are creating a pool of professionals. However, it needs a solid resource base because you will need to hire employees with a sufficient qualification level to check the test.

Time. Carefully work out the payment acceptance mechanism to attract as many freelancers as possible from different regions where different payment systems are available. Make sure that payments get to them as quickly as possible without prejudice to the customer's interests.

Price. You need to decide on a list of services provided which will be included in the basic package, those in the premium package, what can be offered, and what is not available on other freelance marketplaces.
The next step follows from the last point.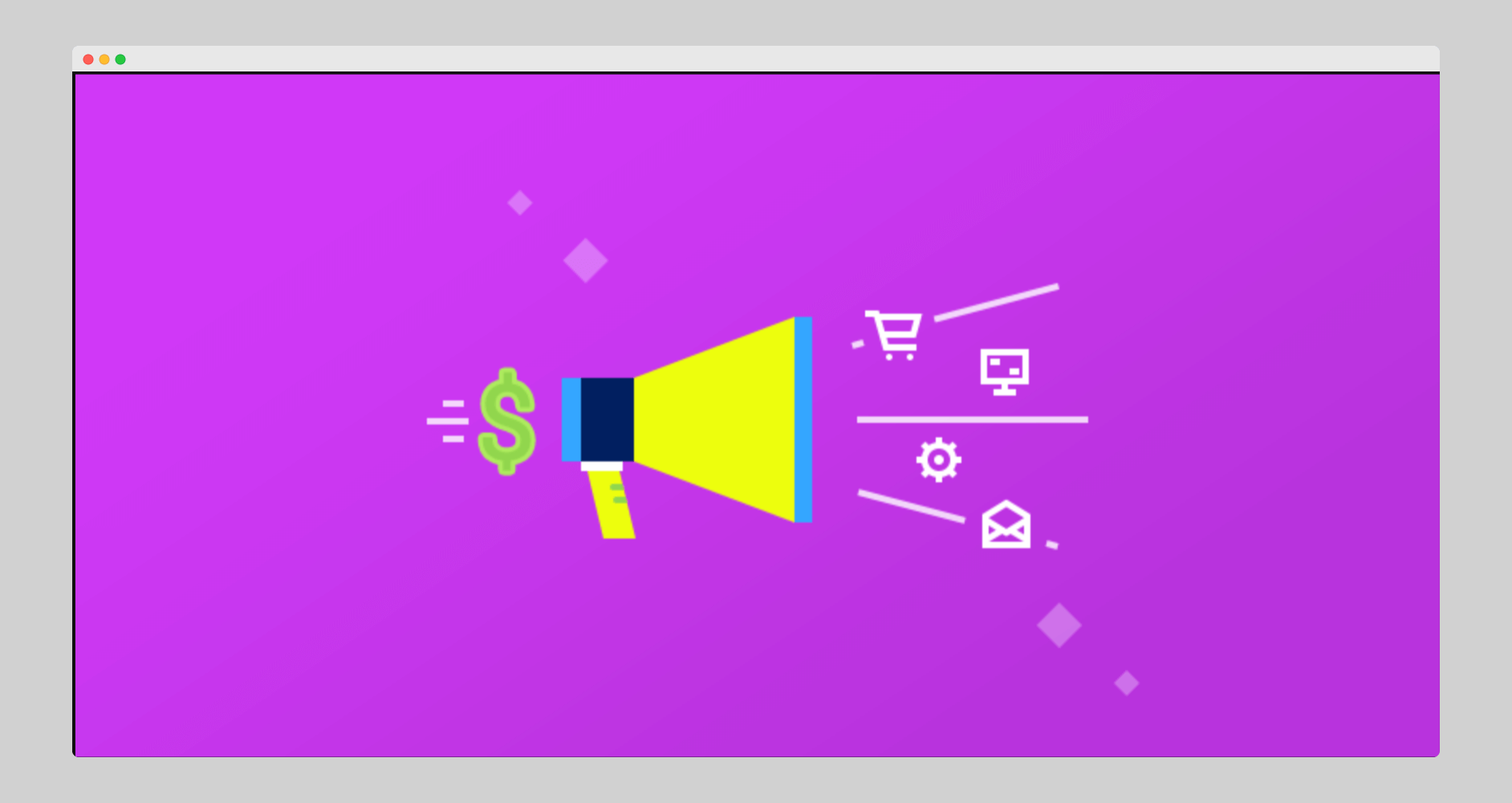 Step 2. Select a business model
The most common model for a marketplace is commission. Some websites charge commission only from the contractor, others from both the service provider and the customer. There are eight monetization strategies for your freelance marketplace.
| | |
| --- | --- |
| Commission model | Every milestone in the marketplace is subject to a commission. Its size can range from 5% to 20% (like on Fiverr or Upwork). |
| Gigs and Packages model | Fiverr offers a similar type of work. The contractor offers a price for a certain service, and the client decides whether to buy it or not, according to the principle of an online store. |
| Subscription model | There are several packages to choose from with different sets of services. First, the customer selects an acceptable monthly subscription, which can be downgraded or increased depending on their needs. |
| Freemium model | Free model with a basic package of services that expand upon payment. Most often, the model is used in combination with a subscription. |
| Deposit model | In this model, the customer must show his "solvency". For example, the Toptal marketplace requires a $500 deposit from the start. The deposit can always be returned if the work performed does not suit the customer. |
| Advertisement model | The model a freelancer needs if he/she wants to advertise him/herself. You can pay for a promotion for a month, and then the profile will be displayed as a top contractor. |
| Custom price | A special offer for a certain period of time, when it is difficult for the clients to immediately assess the scale of work for the order. In this case, the clients can be offered a fixed price. |
| Mixed model | The best decision. You can combine the above models depending on the specifics of your freelance marketplace. |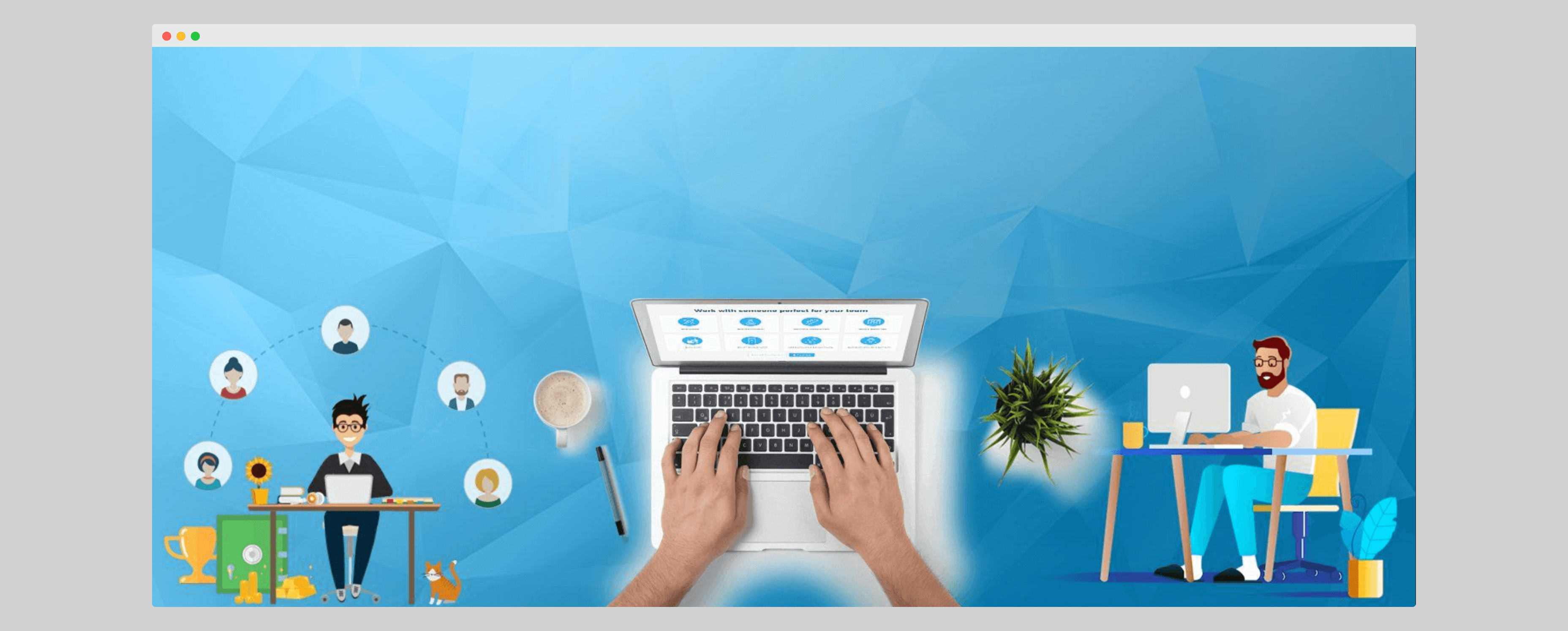 Step 3. Identify core features
Having studied in detail the principles of how your competitors' work, you will be able to determine the main characteristics that have to be included in the MVP version.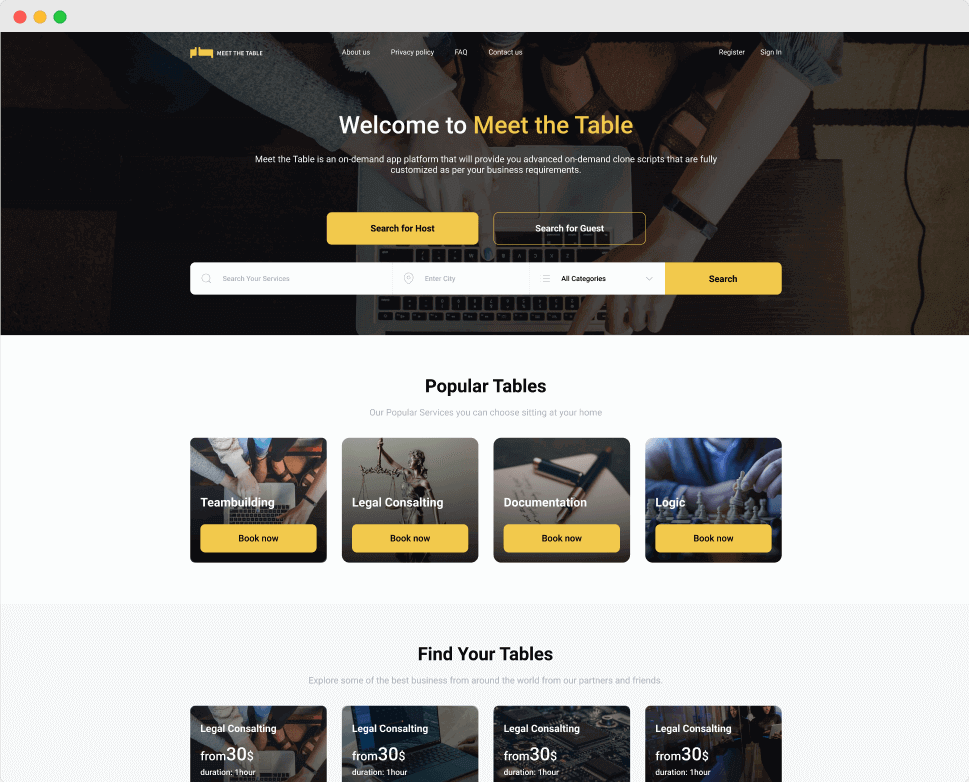 [The APP Solutions layout for a freelance marketplace project]
User profile
The user profile should be transparent on both sides. The contractor sees who orders the work from him, and the client sees what the contractor is doing.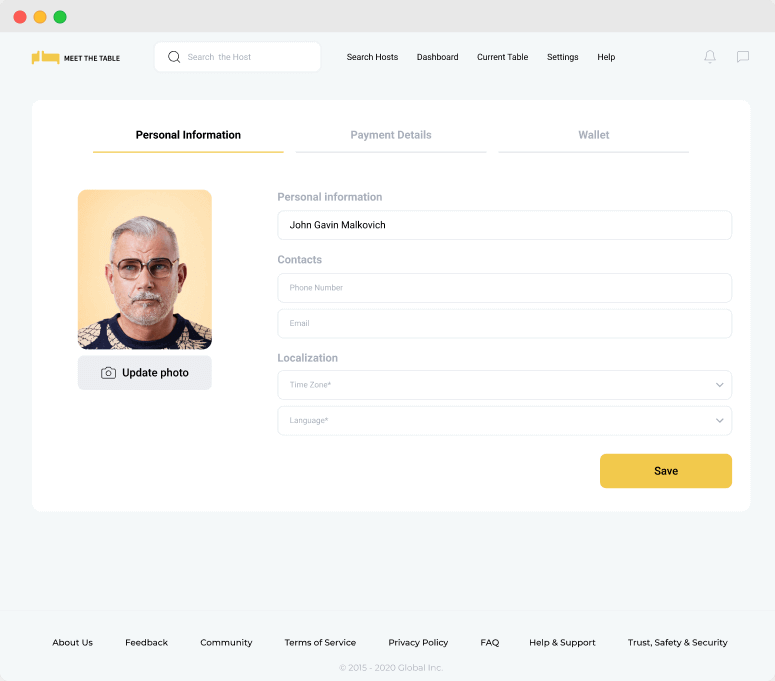 [The APP Solutions layout for a freelance marketplace project]
How much he charges per hour and what experience he already has. The client can get acquainted with the portfolio, statistics on completed projects, and customer reviews.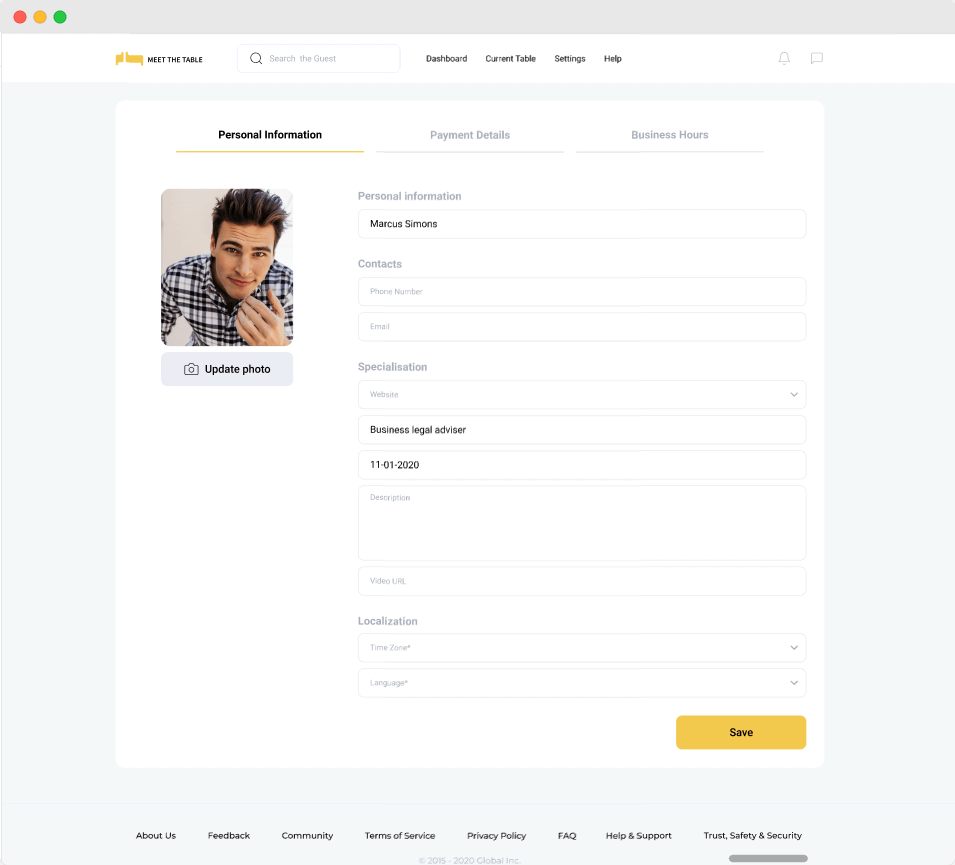 [The APP Solutions layout for a freelance marketplace project]
The freelancer can be offered payment for a specific project or per hour. A time tracking program will then be installed on his computer.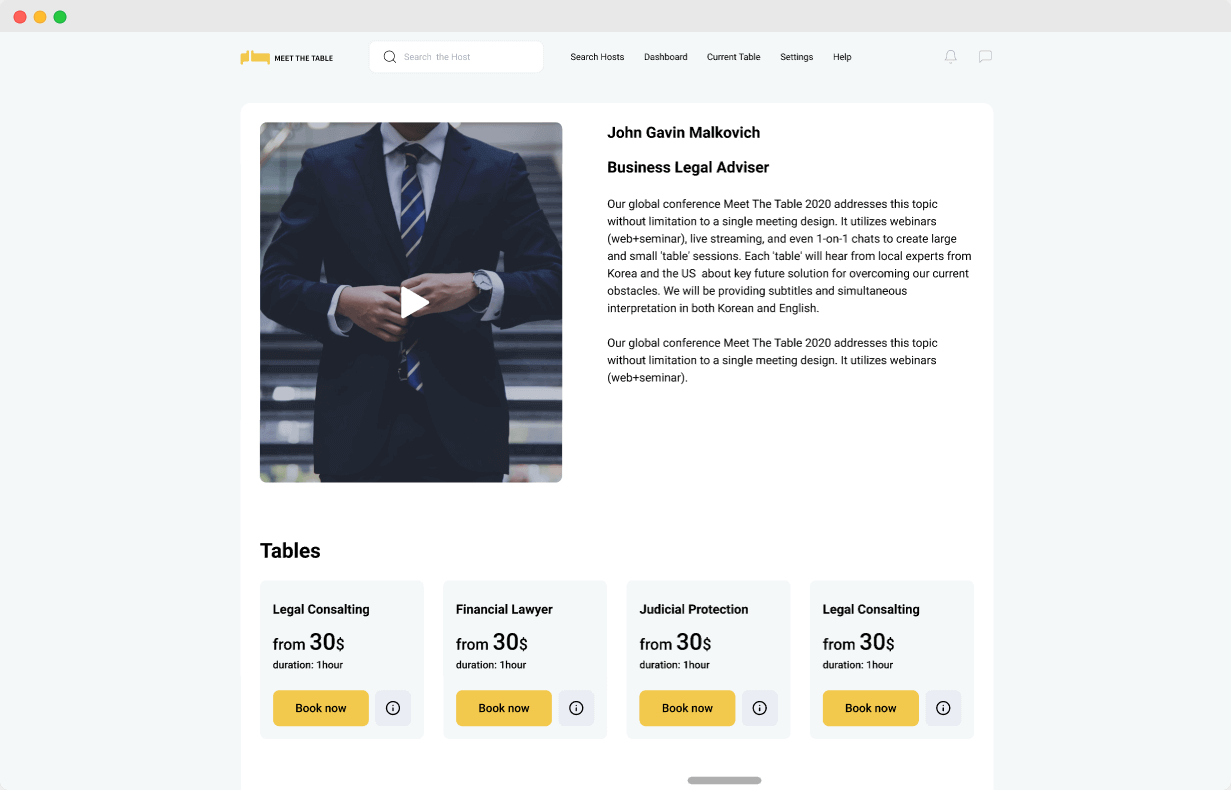 [The APP Solutions layout for a freelance marketplace project]
Search and filters
The employer should be able to select candidates by price, skill level, geographic location (proximity), etc.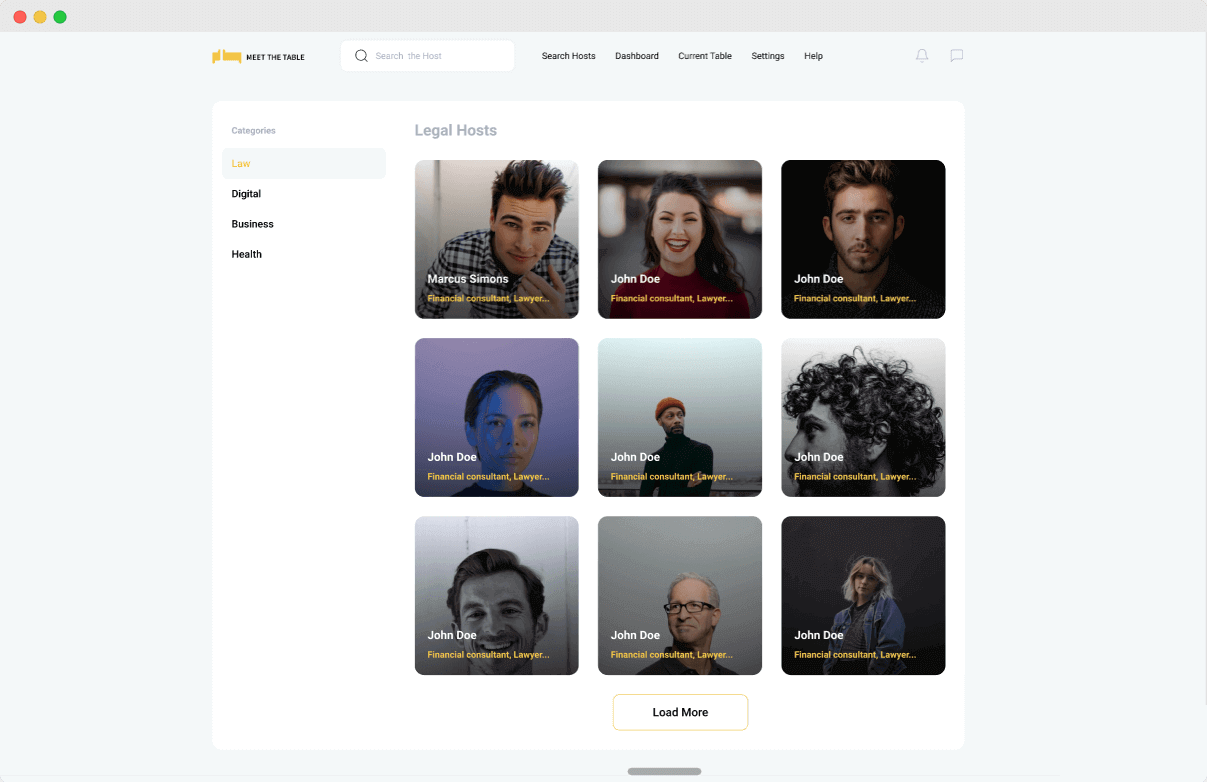 [The APP Solutions layout for a freelance marketplace project]
Messengers
Those freelance marketplaces where the customer does not have an opportunity to communicate with the contractor through personal correspondence are greatly inferior in usability. Before starting any work, it is important to discuss the details in private messages.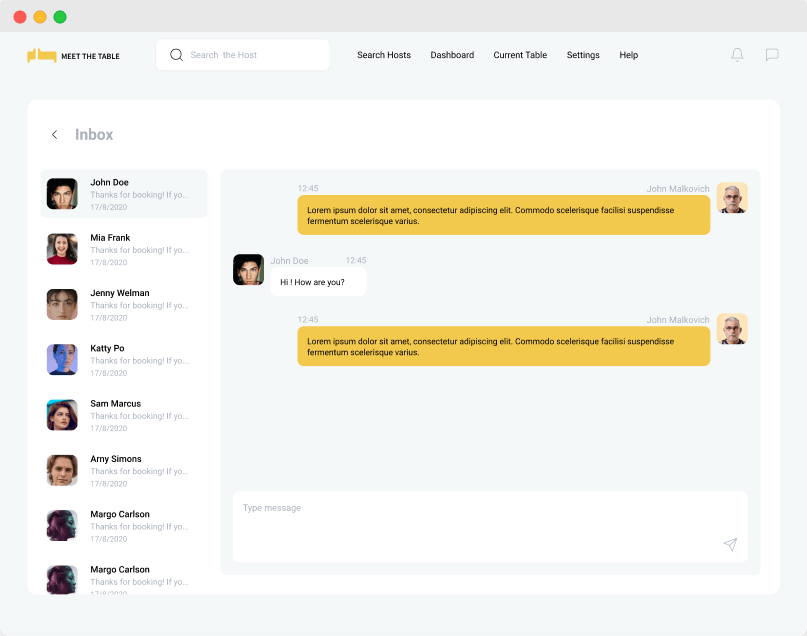 [The APP Solutions layout for a freelance marketplace project]
Payment systems
This is the soft spot of many freelance marketplaces, which most often focus on payment systems popular in developed countries, while completely ignoring possible payment methods for residents of developing countries. When working with a global marketplace, it is important to consider, not only as many universal payment methods as possible, but also currencies. It will attract the attention of many freelancers who are not ready to lose a huge percentage due to conversion fees.
Security is also important – funds from the client's account are held in a neutral account for several days before reaching the contractor. During this time the customer manages to approve the contract, and the freelancer will not be left without money since it is impossible to order something without the required amount on the account.
Reviews
The employer, as well as the contractor, can leave feedback about each other's profiles. In an ideal scenario, only a verified user can write a comment, and only once.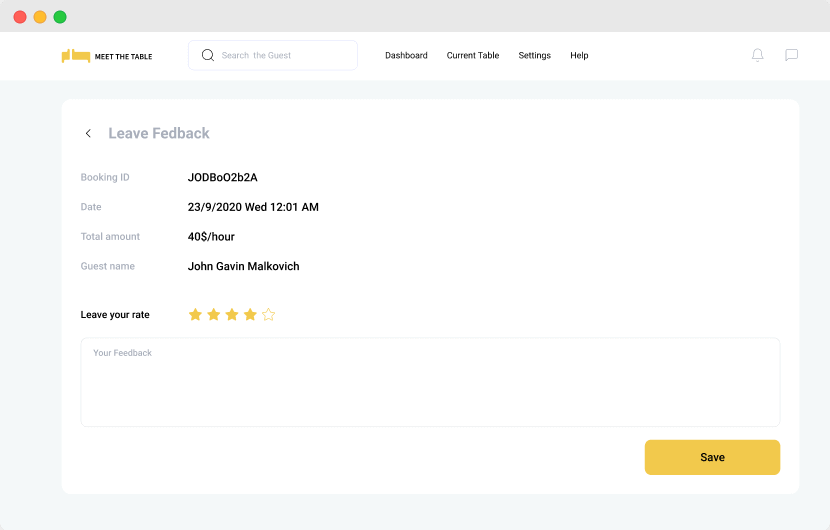 [The APP Solutions layout for a freelance marketplace project]
Algorithms find contractors for a client according to his geographic location, rating, and price list. They can show both the best candidates for work and those best suited for the client's jobs (for example, when the customer is ready to decline a well-qualified professional but hire a lower-cost talent).
One of the significant drawbacks of Upwork is the admissibility of the deadline being overdue. The contract is concluded on a specific date, but if the freelancer does not meet the deadline, he will not face penalties. But, for example, the copywriting marketplace iWriter, after the expiration of the agreed period, automatically takes away the refusal and transfers it to others. Because of this, authors often send low-quality articles just to be on time. What's better? The progress bar gives a correct idea of ​​whether the contractor is in process or not.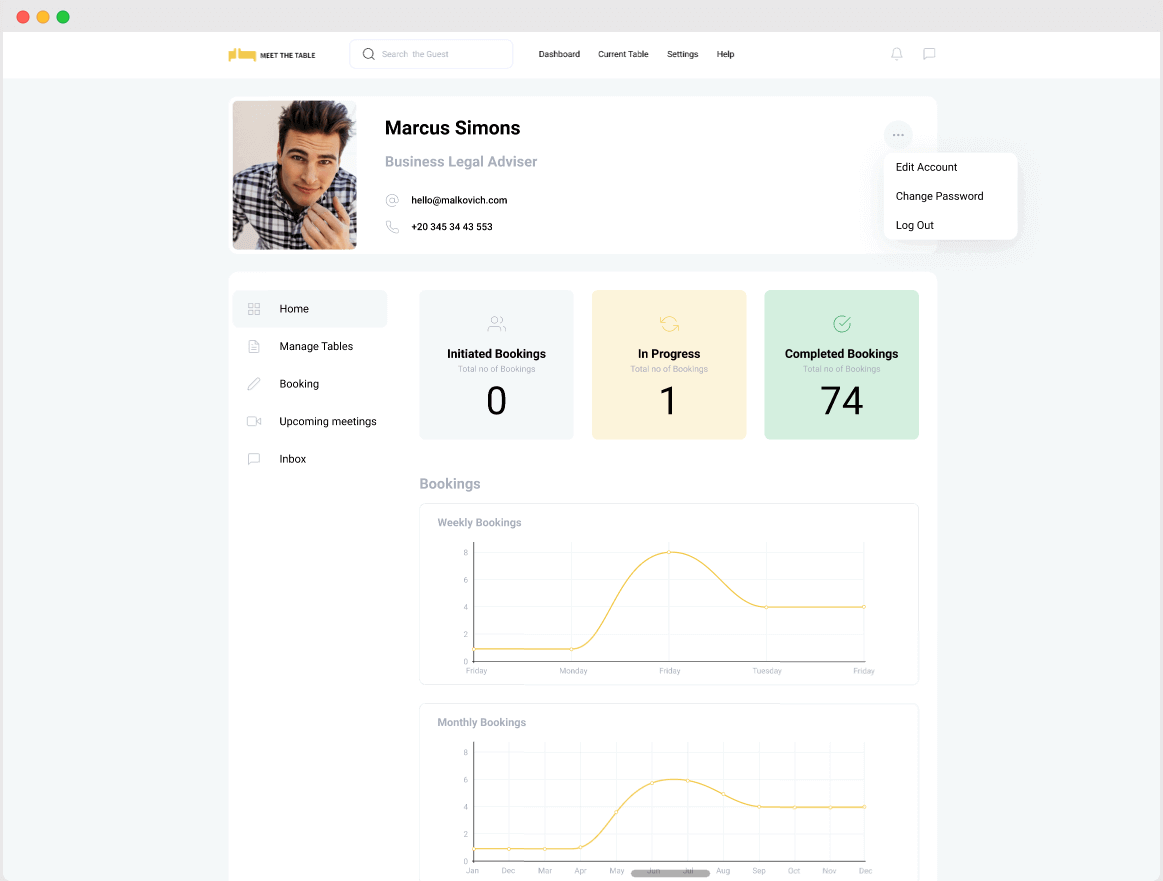 [The APP Solutions layout for a freelance marketplace project]
Allow video calls within platforms, let users record voice messages, and share important files here. Screen sharing is also essential.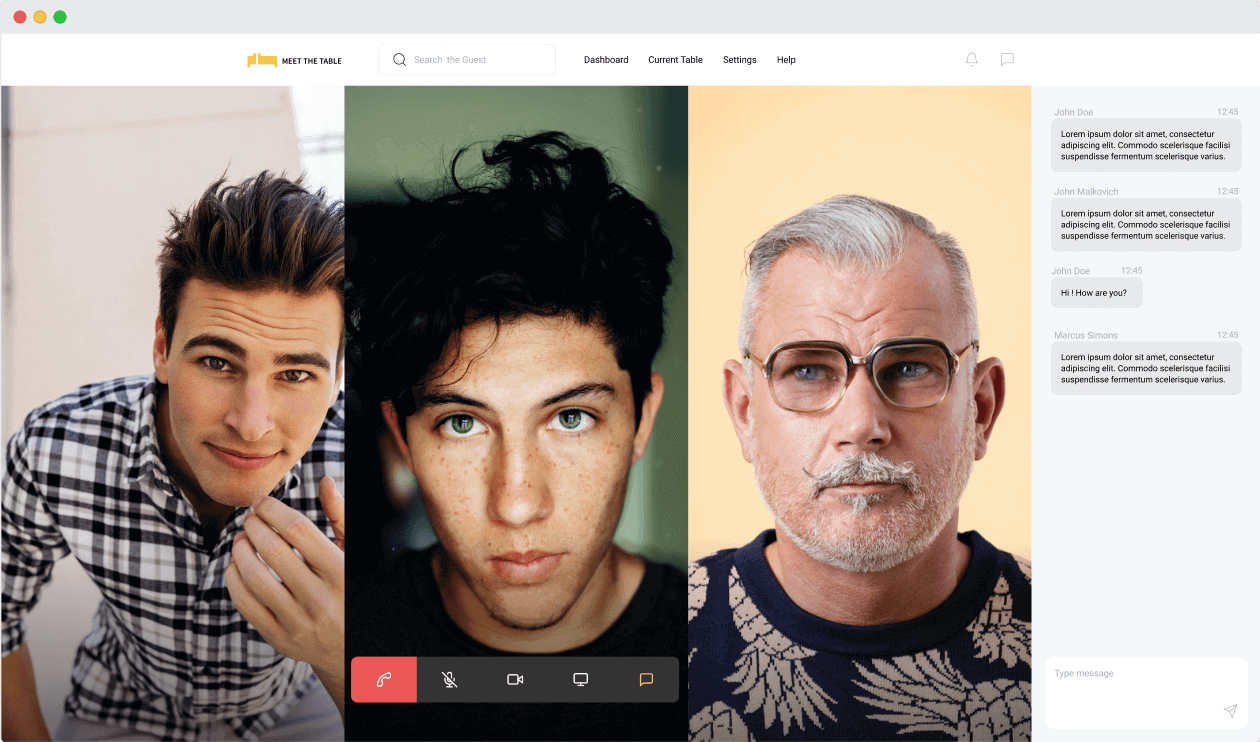 [The APP Solutions layout for a freelance marketplace project]
This will allow you to resolve issues faster. For example, on Upwork, a client can plan a meeting with a contractor, as in Google Suite. An excellent solution for people who do not speak English well can be live translation (Google Translate API).
Sometimes the customer is dissatisfied with the quality of the work performed, and the freelancer claims that he did everything according to the requirements. In such situations, referees are needed who can understand the situation and decide who is right.
Your dream team should consist of front-end, back-end, DevOps, designer, QA, PM. Choose the right technology stack – architecture, development, database, testing, deployment, and maintenance.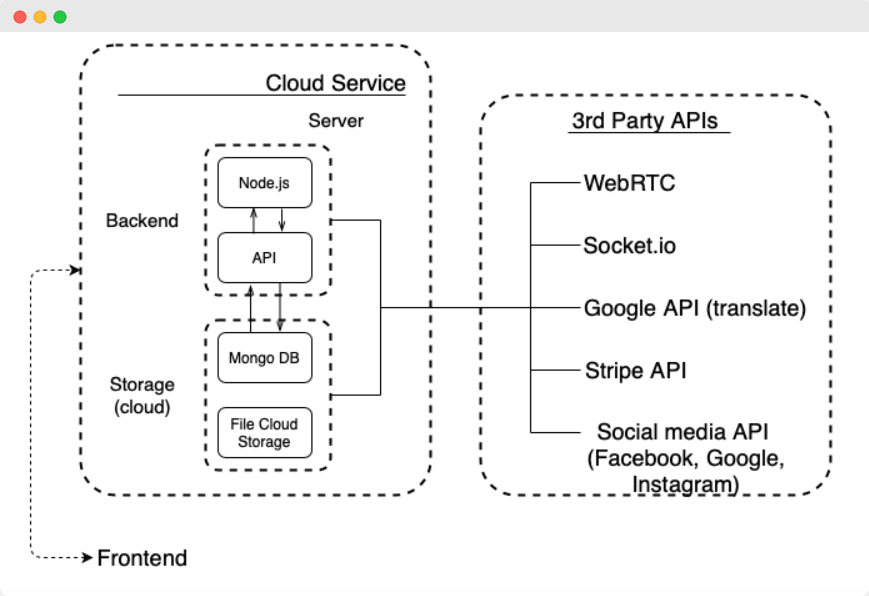 [The APP Solutions layout for a freelance marketplace project]
Step 5. Give timely feedback during the development phase
The client and developer need to define sprint points at which it will be possible to make edits if necessary.
Step 6. Launch the app's MVP and continue the mobile app's development
The team should not bring the project to "perfect perfection". Otherwise they risk never launching.
Step 7. Sign an ongoing support contract
Support (at least for several months) is necessary, not only to fix bugs, but also to understand what can and should be added to the platform to improve usability and expand the functionality.
Pitfalls to Be Aware of During Upwork-like App Development
Delayed payments
To prevent incidents, a transparent account verification system is needed from both sides, so it will not be possible to install a random photo from photo stock. Оne of the significant disadvantages of Upwork is that there are very strict restrictions on customers' payment cards and payment methods by which contractors can receive their payment. Consequently, if one of these methods is temporarily unavailable, almost half of the Upwork is "frozen." Therefore, it is crucial to think over several universal payment systems that work throughout the world.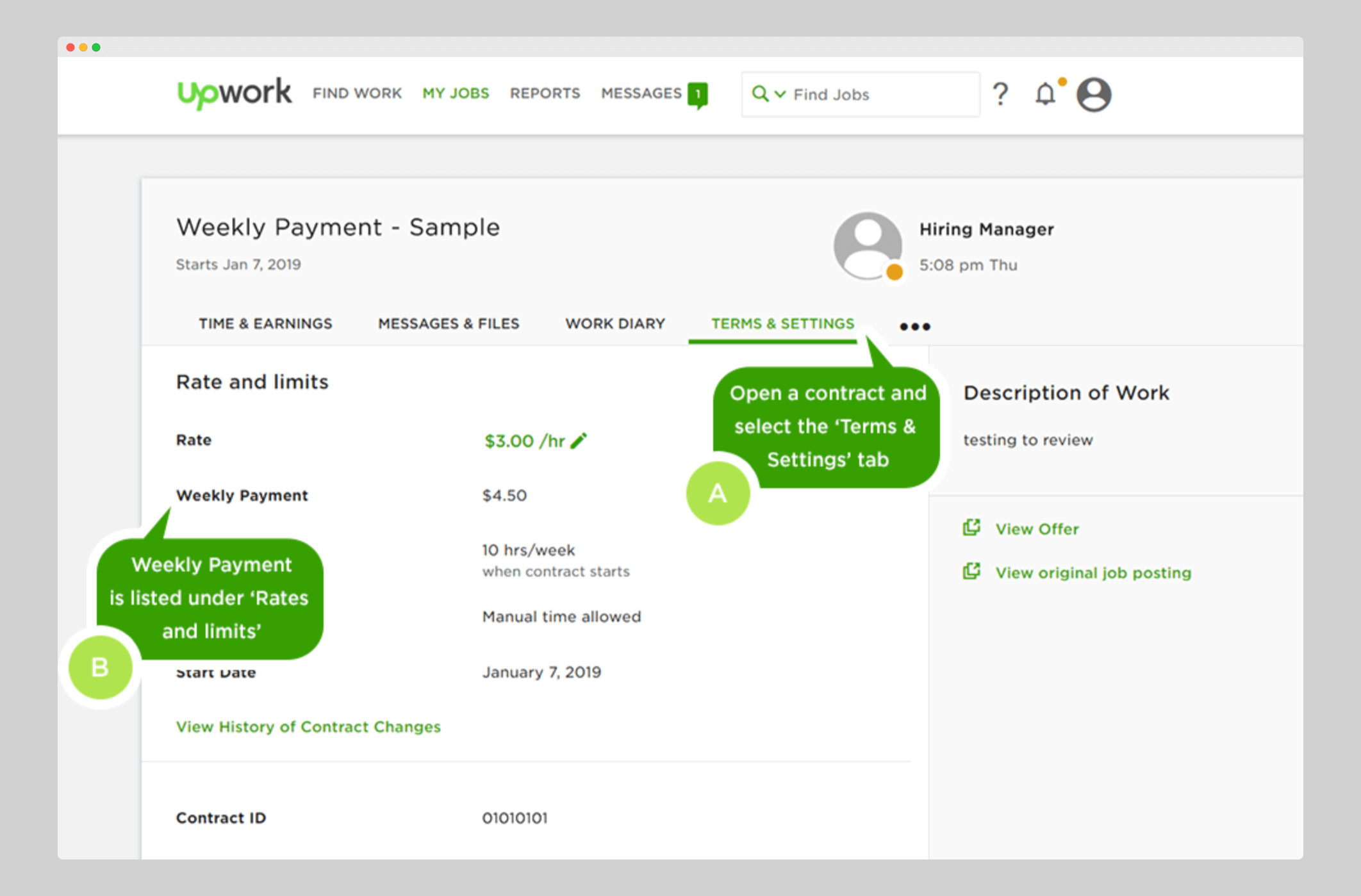 Working with payment methods that only work in US dollars is not a winning strategy. E-wallets already take away a percentage of a freelancer's earnings. If you consider the percentage spent on conversions, it may turn out to be a completely ludicrous amount. As a result, freelancers will look for a marketplace that works with their own currency, or at least a payment method that works legally in their country.
The problem already mentioned above regards the passage barrier to work on the freelance marketplace: not to moderate at all or conduct a strict selection? It seems that a platform which has just started working, and has no credits, will find it challenging to get good freelancers – experts in their fields. A rating system can solve the quality dropout problem. Having handed over several projects, the performer receives feedback from employers based on which his rating is formed. Before submitting a project, the client can familiarize himself with the candidate's experience.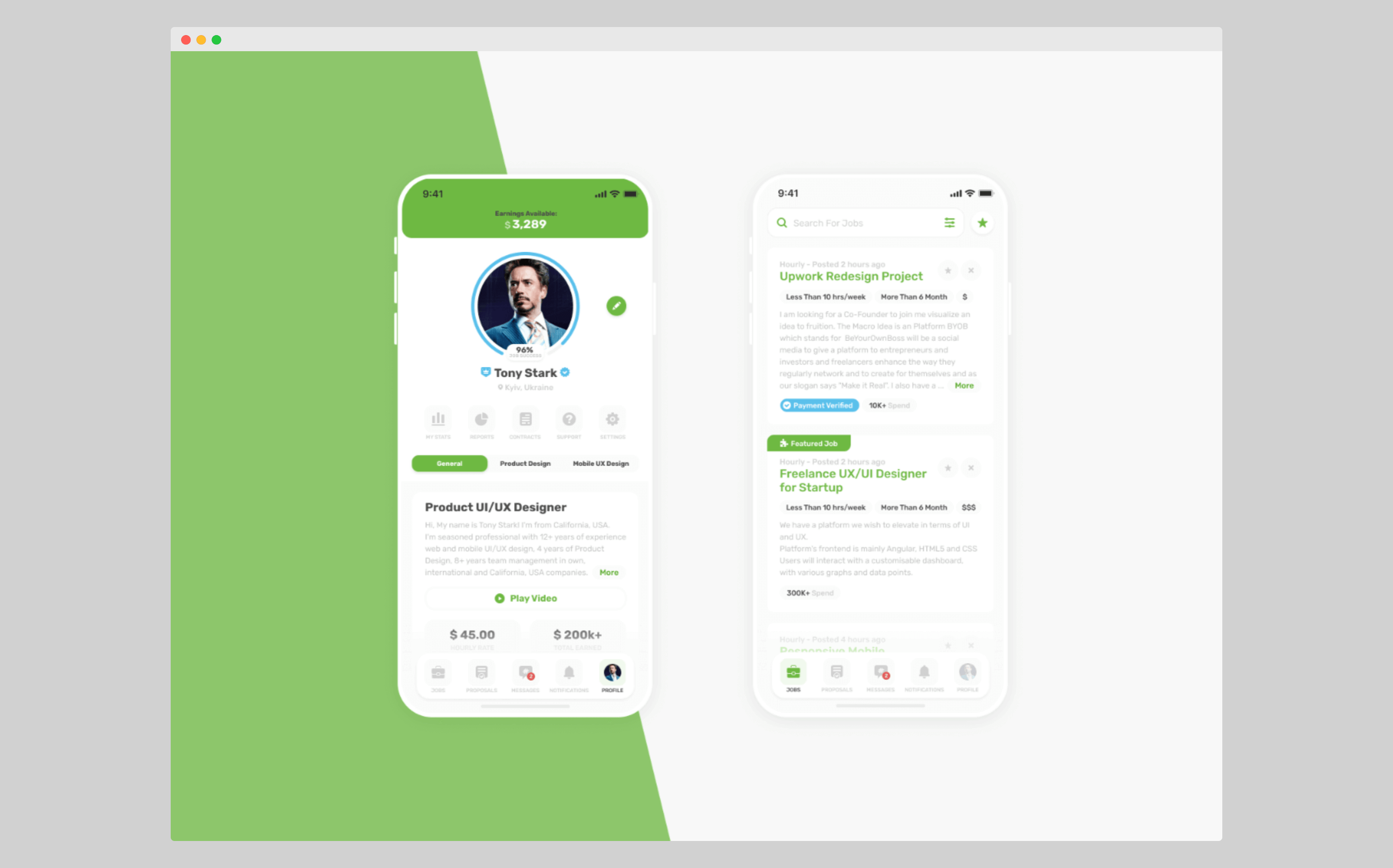 Another dilemma is that beginners do not understand how much their services should cost and may unconsciously overestimate or underestimate themselves. In the same way, any entrepreneur who has not previously encountered a specific type of activity may not know a fair price for the job he offers. Therefore, an algorithm that gives both the client and provider an understanding of the usual price of services would come in handy.
Developing a Freelance Marketplace like Upwork with The APP Solutions
Although there are already more than enough platforms, you can still find your way, as the number of freelancers around the world is growing every day. So you can create both an all-for-all platform and a niche product. The APP Solutions can help you with this.
There are two options for creating a marketplace:
The first option is suitable if you are not completely sure of your idea and want to test what will come of it. However, if you have a clear business strategy, and fully-fledged roadmap in your hands, you need to work according to the second option.

FAQ
How does Upwork work?
The AI algorithm analyzes a customer's ad and suggests freelancers best suited for a specific project based on job type, order value, and other individual wishes. Furthermore, those who have found each other conclude a contract and work on the project begins.
The main source of income is the commission charged to the contractor. Clients can also cover some of the costs through a premium account. This immediately makes him more attractive in the eyes of the contractors.
Depending on the amount of the transaction, the commission itself also varies (20% for orders up to $5,000, 10% – up to $10,000, 5% – from $10,000). In addition, the platform charges contractors for payment processing and an administration fee of 2.75%.
Here is a common set of features for freelance websites like Upwork:
Registration and user profile

Advanced search

Payment processing and transaction fees

Job listing

Bidding mechanism

Messenger

PM tools

Payment methods
It depends on the feature list. If you need a simple service provider marketplace, it will take 6 to 8 weeks only, and if you need a complete clone of Upwork, it will take 3 to 3.5 months.
We'll stand behind your platform and provide you 6 months of support for any code-related errors. In addition, we will be available to you anytime when you get issues or want to extend further.What is covered in the maintenance period?
Free support includes fixing of any code related errors for 6 months but if you need any upgrades or want to add any new features then that will be chargeable.