Blog
Geolocation Beacons Explained
Geolocation Beacons Explained
The emergence of the Beacon system, especially Bluetooth-based, has dramatically simplified the way businesses improve engagement with customers. And as a result, it brought customer experience to an entirely new level, and with that, increased growth prospects for the companies.
In this article, we will explain what beacon technology is, how it works, and how beacons are used in different business operations.
What is beacon technology?
Geolocation beacons look like small devices empowered by a CPU, radio, and batteries. They use Wi-Fi or Bluetooth Low Energy technology to repeatedly sending identifiers to mobile devices nearby. The identifier includes a unique ID number, recognized by mobile devices. When the device user walks near a beacon device, one receives a unique beacon identifier that may contain ads, special offers, links, or perform whatever function it has been programmed.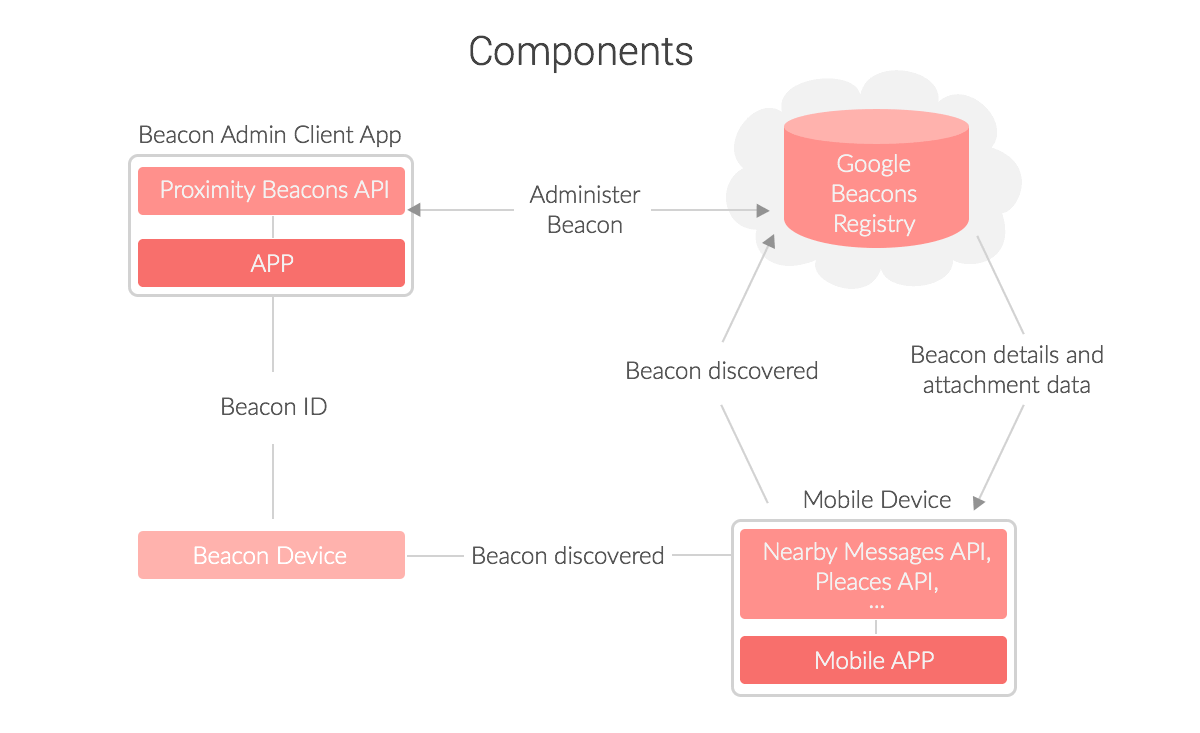 [Beacon technology explained]
Still, to make Bluetooth beacon tracking and sending notifications, you need user permission.
Beacon technology for business success
Beacons are cost-efficient and straightforward solutions to deliver relevant information to customers. Still, you can use beacons to gather information about your customers and analyze it.
With the help of beacons, you can gather:
How much time a particular customer has spent in a specific area of the store;
Which product section was particularly interesting for him;
Later on, this information is figured into advertising targeting that further perpetuates customer experience and improves the precision of product suggestions.
Types of beacons
The market is flooded with beacon devices that vary by size, use case, battery performance, and the ability to resist exogenous factors. The most common beacon types are:
Standard beacon looks like a small Wi-Fi and works the best for indoor tracking.
A Portable/small beacon is no bigger than a credit card and suits proximity solutions and asset tracking.
USB beacon is portable, small, and convenient to deploy and looks like a flash drive.
Video beacon Bluetooth device, usually plugged to the back of the screen, is a small device aimed at delivering contextual videos and digital signage.
AI beacon is empowered by machine learning algorithms to detect gestures and movements.
Sticker beacon, the smallest type of beacons, are the perfect solution for asset tracking.
Parent beacon that looks like a big Wi-Fi router that manages Bluetooth beacon network gathers their data from other beacons, sent it to the cloud storage, and so on.
A dedicated beacon is the best solution for tracking indoor activities and working in harsh environments since it is resistant to antistatic, UV, water, dust, and other exogenous factors.
At the same time, beacons also vary on specification, including:
Apple iBeacon, a dominant player of beacon technology. Introduced in 2013, it is one of the most commonly used types of beacons out there. They are compatible with both iOS and Android and are easy to implement in any environment. iBeacon is perfect for the straightforward UUID broadcasting of notifications.
AltBeacon is the original alternative to iBeacon introduced in 2014. From a technical viewpoint, AltBeacon and iBeacon are very similar, but AltBeacon takes a more streamlined approach to API, which makes it more flexible in terms of operational customization. But at the same time, it is a bit harder to handle because of that.
Eddystone is Google's take on beacon technology, introduced in 2015. In comparison with iBeacon and AltBeacon, it offers more features. In addition to standard UUID, Eddystone beacons can send URLs (which let you cover those who haven't installed an application). This feature makes it a better instrument for engaging a new audience.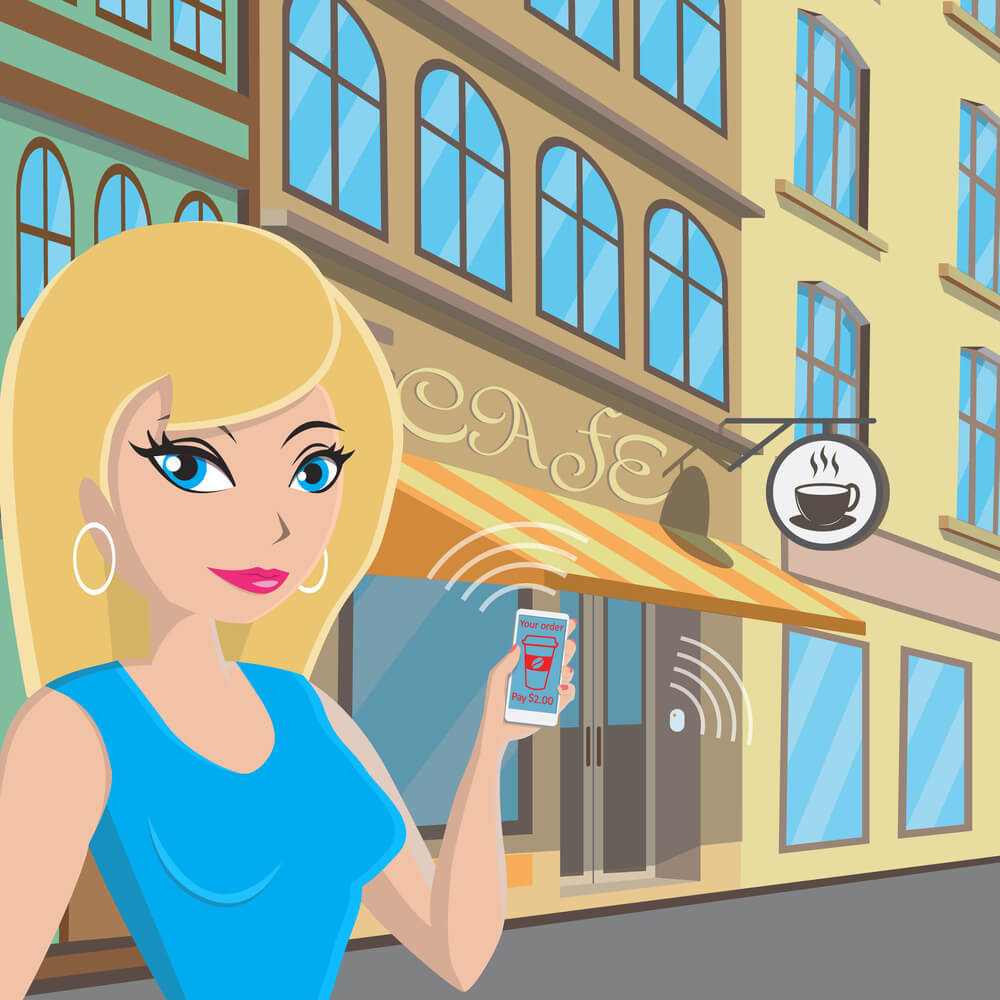 Top 5 beacon technology uses
Nowadays, a beacon is a solution of choice for such giants as Wallmart, New York Times, and Wall Street Journal that integrated this technology into their mobile apps.
To give you a clue on how you can implement beacon technology, below we have gathered these and other successful beacon use cases.
Proximity Marketing
Proximity marketing in retail is the first field of beacon technology use. Retail commerce lives and breathes on, giving the customer a reason to buy something. Since the customer is already in the store, beacons can drop a nudge right on the phone and simply suggest something worthwhile. That makes them very convenient tools for delivering a personalized customer experience with minimal resources involved.
An excellent example of proximity marketing in retail done right is Walmart. They use Wi-Fi beacons to perpetuate personalized customer experience with reasonable offers, timely reminders, and attractive discounts based on external user data:
Customer's location in the store;
The route sequence;
Features of the area.
This information is combined with an in-app input (most commonly – product searches). Each notification has a set of requirements, such as time spent on location, and the priority of an offer based on an in-app input. If the conditions of certain notifications are met – it is sent to the customer.
Payment
Payments are the next logical step of implementing beacons into the customer experience. The most common two ways of implementing beacon-based technology to the payment experience are by adding it to the payment terminal and enabling payments via smartphone (currently in use by terminals compatible with Apple Pay and Google Pay services).
In essence, the beacon-based payment experience is an excellent showcase of the advantages of cashless purchases widely adopted by major retailers. Here's why:
Payment proceedings are more comfortable to track and analyze (that's good for optimization of the supply chain and the analysis of the demand);
Fraudulent activity is more natural to detect and neutralize (especially, in the case of account hijacking).
At this point, major digital wallet platforms, like Google Pay and Apple Pay, are compatible with beacon payments both via Bluetooth and Wi-Fi.
EDGE COMPUTING EXPLAINED WITH EXAMPLES
Event Management
Event management is the other big field where Beacon location technology may come in handy and make a huge difference. Managing events on any scale is a considerable challenge.
You need to:
Know what is going on all the time
Inform everybody about everything as soon as possible
Navigate people through the event and remind them of scheduled events and changes to the program.
Beacons can also be used to deliver complementary content like information about the companies in a specific area or details about present and future events.
Let's see how the SXWS festival uses beacons to improve event management.
In their case, beacons and event app handle:
Registering and identifying the attendees;
Proximity marketing for Event Promotion (for example, "Big product unveil at Hall H in 30 minutes");
Providing valuable information (event reschedule or merchandise giveaway)
Location Navigation (map with all relevant events marked down);
Social Networking (like contact exchange, etc.);
Exit Surveys
In this way, beacon functions allow managing events and gathering valuable insights about the audience.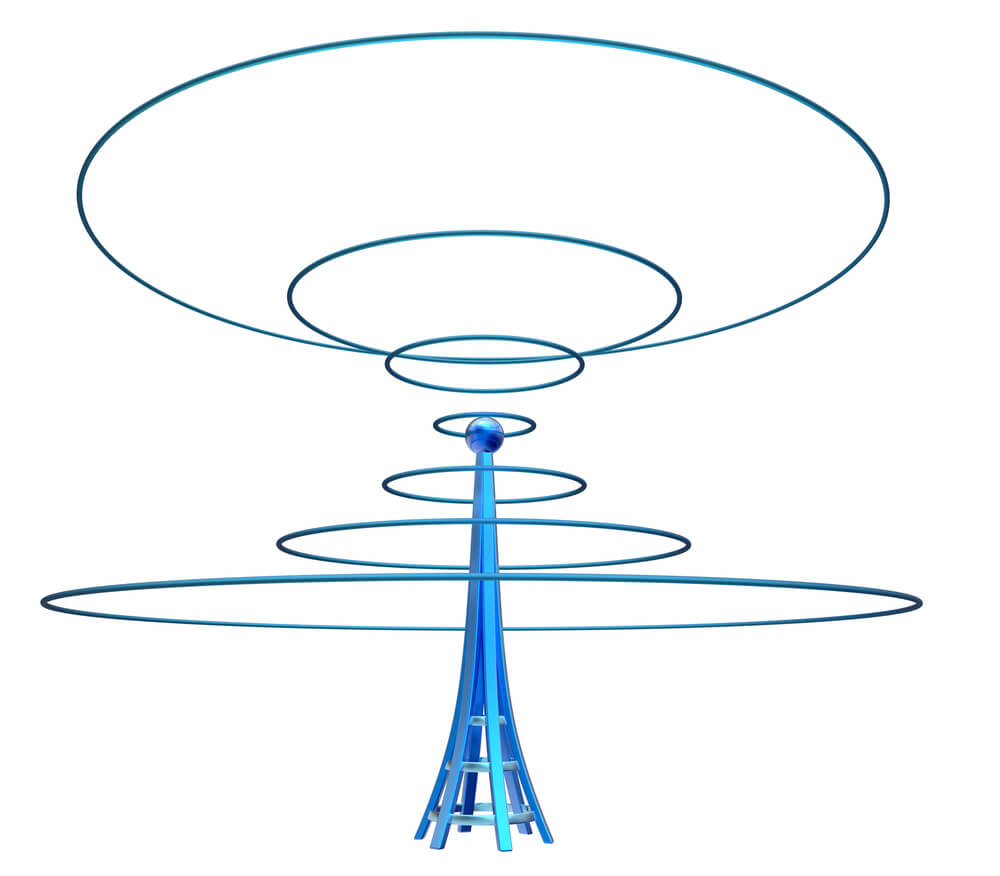 Content Delivery
The perfect way of implementing content delivery to the customer experience is with various hangout platforms like cafes, coffee shops and restaurants, and the likes. Airport or railway waiting rooms are also suitable spaces for this kind of activity.
For example, major newspapers like the New York Times and Wall Street Journal have provided certain popular hangout spots in Manhattan and JFK airport with beacon-based content delivery. Beacons sent the latest news and the most popular articles to promote the newspaper's applications.
Transportation
Transportation and public transportation, in particular, can benefit from beacon app notifications in the following ways:
Inform passengers about the route schedule and current location of the vehicle (Stop AAA, some significant object nearby, etc.),
Manage ticket deployment in a more streamlined and effortless manner. This approach is now widely used in the New York City public transportation system.
Provide information such as train/plane changes or delays, and also specify weather conditions on the destination point. This approach is currently in use in the international airports of Frankfurt, London's Heathrow, and New York's JFK.
The APP Solutions experience with beacon technology
Apart from outdoor, beacons are also handy in indoor navigation. Such a beacon use case mainly concerns exhibitions, where people have a limited amount of time and massive space with numerous booths.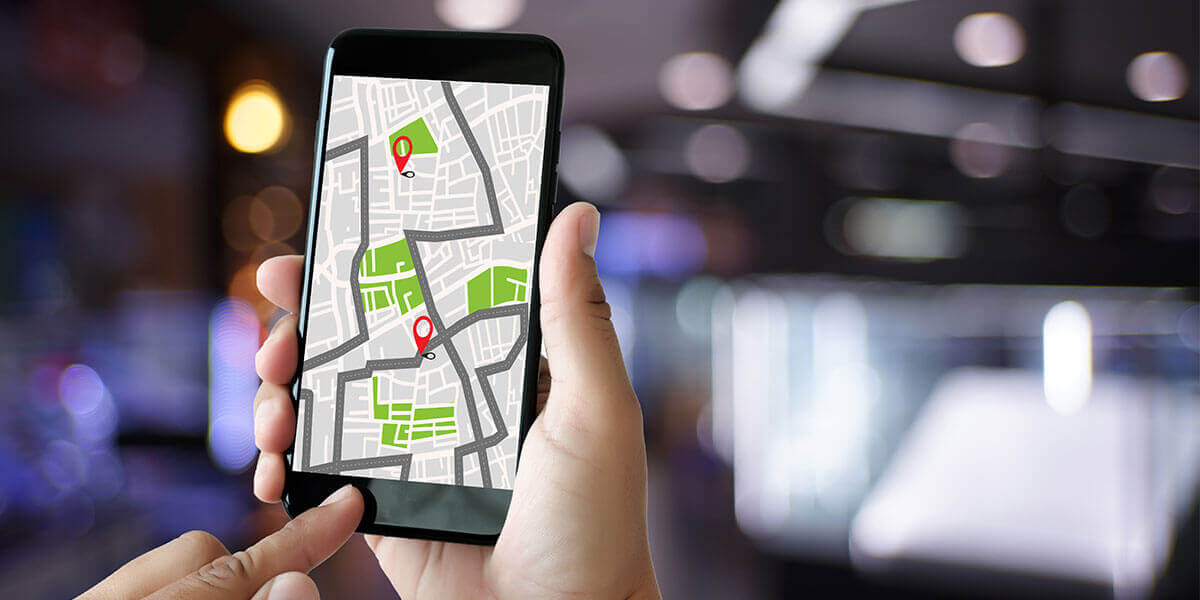 Our recent client, an organizer of a bicycle exhibition, hired us to develop a mobile app with beacon technology to help visitors navigate in spans over 11,000 square meters.
To bring the client's idea into reality, we build a mobile app with integrated beacon technology and various filters to help exhibition visitors find the direction to a particular bike.
HOW TO CREATE A LOCATION-BASED APP FOR ANDROID AND IOS
In Conclusion
Beacon technology is a powerful tool to engage the audience and deliver them relevant information on short notice. It has many successful use cases across different industries. Thus, if you are looking for a solution to increase engagement with your office audience or make your event management app even more convenient, this solution is right for you.