Project details
Emberlow is one of Mr.Golebievski's mobile projects which came in sight very naturally based on the vital user needs.
After a swift research, it appeared there is no such universal and effortless product to prevent the battery from sudden death together with saving important docs and warning close people on your status.
---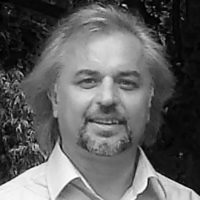 It was curious and productive to communicate with developers and learn the technical side of the project. I had a lot of ideas and guys managed to implement the majority of them overcoming some technological limitations and searching for solutions along the way. Professional team, mutual understanding, great teamwork – I really enjoyed this cooperation.

— Greg Golebievski
CEO
---
The challenge behind the project was to build an effortless assistant, which saves your day before the phone goes off.
As far as the target audience of the product is highly stretched, the decision fell onto Android app development.
And the concept of the entire project was all about silent background protecting mobile users and their info from unwanted battery death.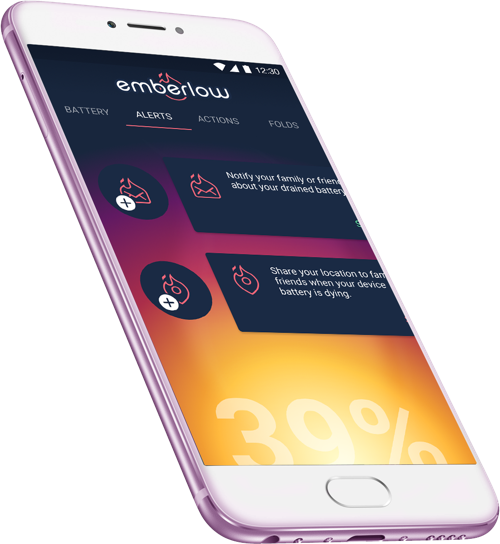 Our Solution
All sorts of troubles you can imagine happening when your phone is drained are solved with Emberlow. There is a number of available alerts and actions within it:
– secure your files by sending them out to another device;
– notify relatives/colleagues that your battery is dying with a message;
– send out a GPS beacon in case of emergency.
What's more, our team decided to assemble it all into so-called Fonts – groups of customized alerts and protective actions to be launched together in typical situations.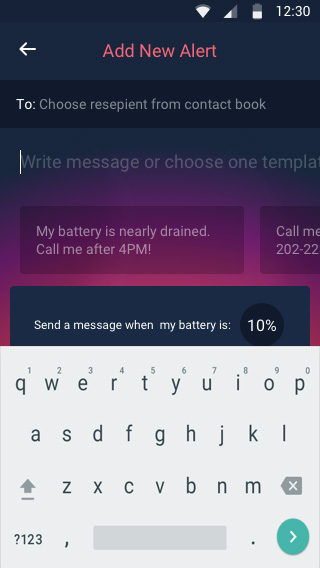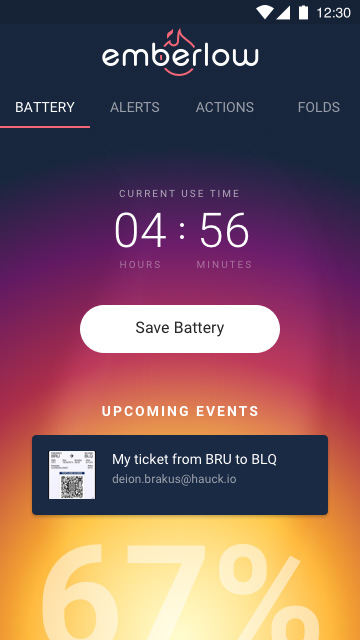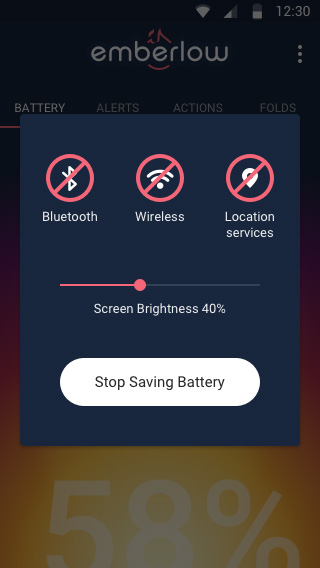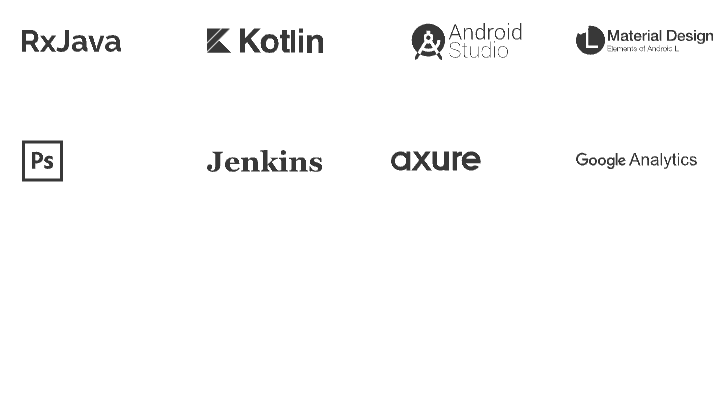 Using technology stack
The mobile app itself was crafted in the Android Studio with Kotlin. During the development process, GitHub and Jenkins were executed for updates control and continuous integration.
Also, for making sure design will be transformed into the top-notch lines of code Avacode was integrated.
And finally, the project management and tracking were implemented via Jira.
Folds as the most helpful alerts patterns
No need for setting up the same notifications each time you cannot recharge your phone. Just group your convenient alerts and actions into libraries once and enjoy them with one tap on your phone every time your battery is drained or in the case of emergency. That's what makes the app so much attractive – the maximum advantage with the minimum of operations.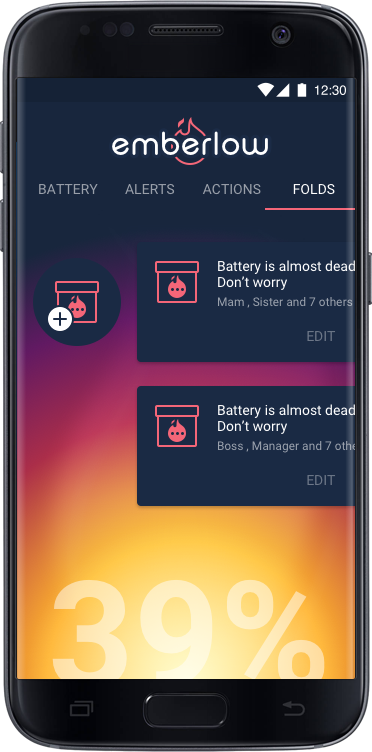 Summary
A ready-to-go Emberlow Android app has been released in about 3 months after the project launch. A complete team of IT professionals was involved – project manager, business analyst, the squad of developers, designer, and QA engineer.
As a result, we published one-top-shop kind of the battery saver, which doesn't only activate prevention actions for prolonging your accumulator life, but also sends out important docs and messages to other devices and people expecting you.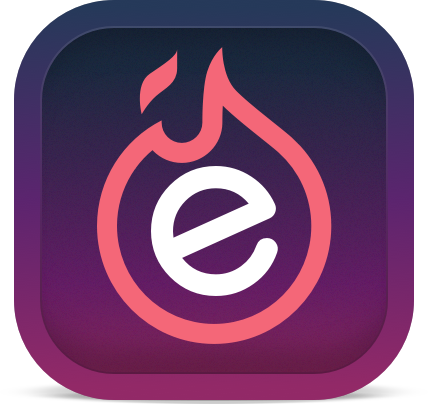 Saves you when low on battery
Emberlow protects you, your personal data, and your phone's crucial functions before your phone runs out of battery.