Blog
HOW TO CHOOSE BEST E-COMMERCE PLATFORMS? STEP-BY-STEP GUIDE
HOW TO CHOOSE BEST E-COMMERCE PLATFORMS? STEP-BY-STEP GUIDE
Coronavirus has significantly changed the way we do just about everything and shopping via ecommerce platforms in particular. As the global COVID-19 pandemic came unannounced, companies and retailers have had to adjust to a world unknown before. As a direct impact of Coronavirus, the majority of non-essential businesses have been forced to close for an indefinite period.
Lockdowns, social distancing regulations, and falling consumer confidence have made the situation even worse. All this has led to customers changing their shopping habits, which in most cases means more online purchases and ecommerce platforms. So how is the retail sector facing these new challenges and what will be the lasting legacy of COVID-19? Also, if you are wondering what to opt for in myriad ecommerce platforms, we've got a handy overview ready-made for you.
Purchase less offline and more online
Internet shopping and ecommerce platforms were expanding gradually even before the COVID outbreak. With stay-at-home requests set up around, an enormous increase in customers purchasing everything from staple goods to dog food to family unit supplies online was predictable.
In spite of the fact that shopping habits are mind-boggling and the interest for specific products moved with the pandemic, the inability to shop in-store, and widespread Internet access, have provided open doors for any ecommerce platform. However, it is the pandemic that has triggered a boom in online shopping. Consumers, confined indoors, were forced to use online shopping for most items.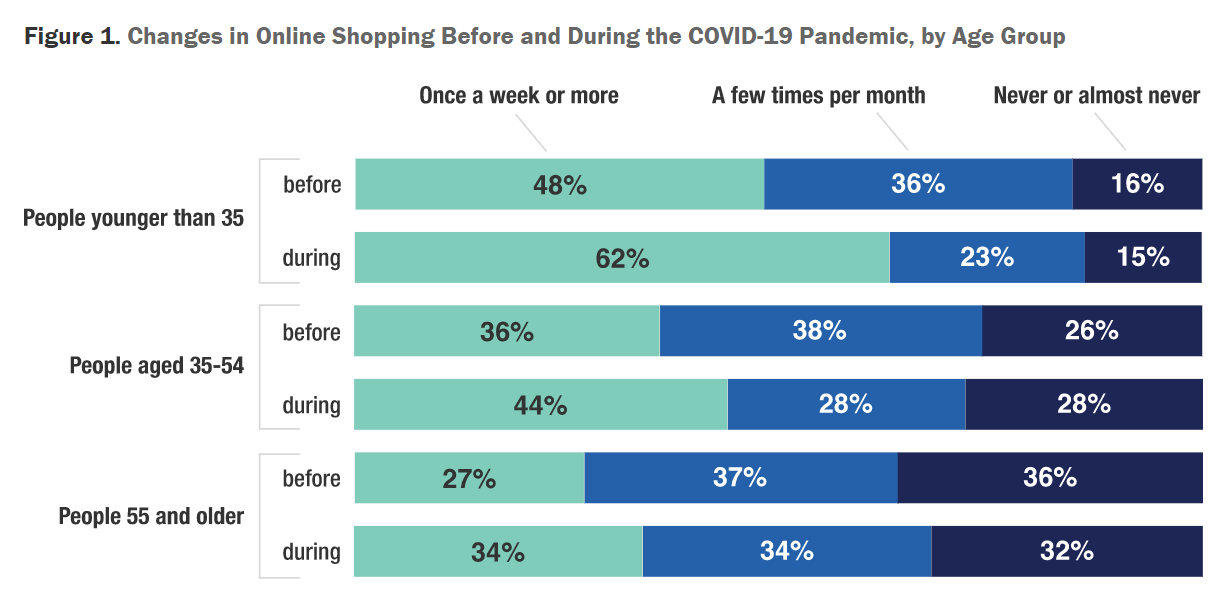 [Source]
In April alone, Inditex, the A-list fashion group and owner of Zara, Pull&Bear, and other famous brands, reported a 95% increase in online sales. This is the trend that will likely go in full gear as more people flock to online shopping even after the lockdown has been lifted.
Buy via mobile devices more often
With the spectacular growth of ecommerce, shopping via mobile is gaining momentum. In fact, it is the hottest trend in the industry at the moment. Let's be honest: it shouldn't be that surprising. Next time you head out the door, pause to look around and observe your fellow humans. Whether you're crossing the street, at a coffee shop, or just sitting in a park, you will quickly notice a pattern—virtually everyone is on their phones.
Let's address the elephant in the room: mobile shopping has redefined retail even before this whole pandemic thing. In 2019, 53% of global online traffic came from mobile devices. The lockdown has reinforced this tendency leading to even more significant growth of mobile ecommerce.
Download free eBook on eCommerce app development
Download now
Demand virtual-try-on
Customers are now rushing through the shopping experience and browsing is not fashionable anymore. As a result, virtual try-on is catching on among consumers, as it serves as a physical element of the digital customer experience. In present-day realities, retail is betting on virtual try-on, as it offers convenient yet tangible shopping.
The COVID-19 pandemic in particular has played a significant role in that. Luckily, stores are reopening nowadays but being revamped to avoid the interaction. Thus, fitting rooms are taped off, sample counters are closed and testers are unavailable. Major companies have been dabbled in VR for quite a long time, but the pandemic has truly started a race to bring back a key component of the shopping experience, enabling shoppers to virtually "try on" anything from clothing to a new haircut.
Must have ecommerce features to consider in 2020
In the present time, eCommerce is one of the most feasible plans of action for the effort and openings it gives to many budding new businesses. This developing pattern is certainly finding all. With the rising rivalry, more eCommerce retailers are concocting groundbreaking plans to stand out and draw in clients.
However, regardless of how remarkable and alluring your site is, if it does not have the essential highlights required in the present time, then even your most brilliant idea and marketing approach can inevitably flop.
This article brings you vis-à-vis with the basic and advance highlights that are important to implement in a highly competitive arena and increase conversion rates in 2020:
AI and ML-powered product recommendations
Today, consumers are getting more detailed in their product searches. These more detailed searches typically have a higher average cost per clicks than more general product searches like a face primer. It makes page search efforts more expensive for brands and retailers alike.
Online retailers adopt modern technologies to stay ahead of competitors, increase profit, and provide buyers with an outstanding shopping experience. AI and ML-powered product recommendations are a known field and great application for Internet-based companies, especially ecommerce retailers. The greatest benefit is that all the user data can be collected when users visit your website. This results in powerful analytics that can be used to grow and amplify your business.
AI and ML-powered product recommendations also increase customer satisfaction, as you can provide more meaningful and relevant content. They also ensure a personalized approach, as you build a profile of a customer, and therefore, have the opportunity to tap into the minds of your customers. On top of that, you will provide customers with product discovery, as they might be coming across products that they wouldn't normally look for.
An excellent example of AI and ML implementation is a well-known Sephora brand. Would you accept skincare recommendations from Siri or Skynet? Maybe not, but you might have been served A.I.picked recommendations, thanks to Sephora.
Sephora, the pioneer in worldwide beauty retail, has presented Sephora Virtual Artist, a progressive new expansion to the Sephora to Go portable application. It allows customers to try on hundreds of lipstick shades anywhere at any time.
Today, consumers are getting more detailed in their product searches. These more detailed searches typically have a higher average cost per click than more general product searches like a face primer. It makes page search efforts more expensive for brands and retailers alike.
This is where Sephora's AI-generated landing pages come in. If you google the best foundation for sensitive skin, the search results might include a unique Sephora URL leading to a page filled with products personalized to your query. This is an AI-generated landing page.
Try-beforeyou-buy with AR technology
As retailers ramp up artificial intelligence adoption to aid everything from customer service to product development, try-beforeyou-buy technology is gaining popularity. We accept it as the universal truth – AR is the future of ecommerce platforms that is giving brick and mortar stores a run for their money. And with the looming pandemic, the fascination of setting out to a store to lay your hands on your next buy has substantially slowed down. Customers' mindset and normal way of shopping have shifted as well. And only a few companies were fast enough to turn to 'try-beforeyou-buy' technology that fits well in today's chaotic world.
For most online retailers, AR is still an untapped opportunity, but it is not new for huge companies. In case you don't know what it is, here is a quick overview. Try-beforeyou-buy programs enable customers to virtually "try" items before placing an order. You can try anything from movables to a foundation.
This AR technology will definitely remain the trendiest technology in a social-distancing culture. We're positive that most companies will give it a go soon.
Imagebased product search
Another trend that has been revolutionizing ecommerce platforms is imagebased product search. With AI evolving, computers start "to see and recognize" images better, imagebased search applications are gaining popularity. Clothing and home merchandise pioneers are implementing visual search inside their sites and apps to make item discovery more effective, simpler, and boost conversions. Brands in the online business space need to plan to consolidate it in their computerized shopping experience to make use of the shift in user hunt habits.
The virtual search process is quite straightforward. The shopper takes a photo with his or her camera and adds it to the website or app. ML and AI vision technologies scan the inventory for similar shapes, colors, or patterns and show well-matched results. Thus, Target, ASOS, and Farfetch have already taken advantage of the cutting-edge technology and implemented it into their ecommerce platforms or apps.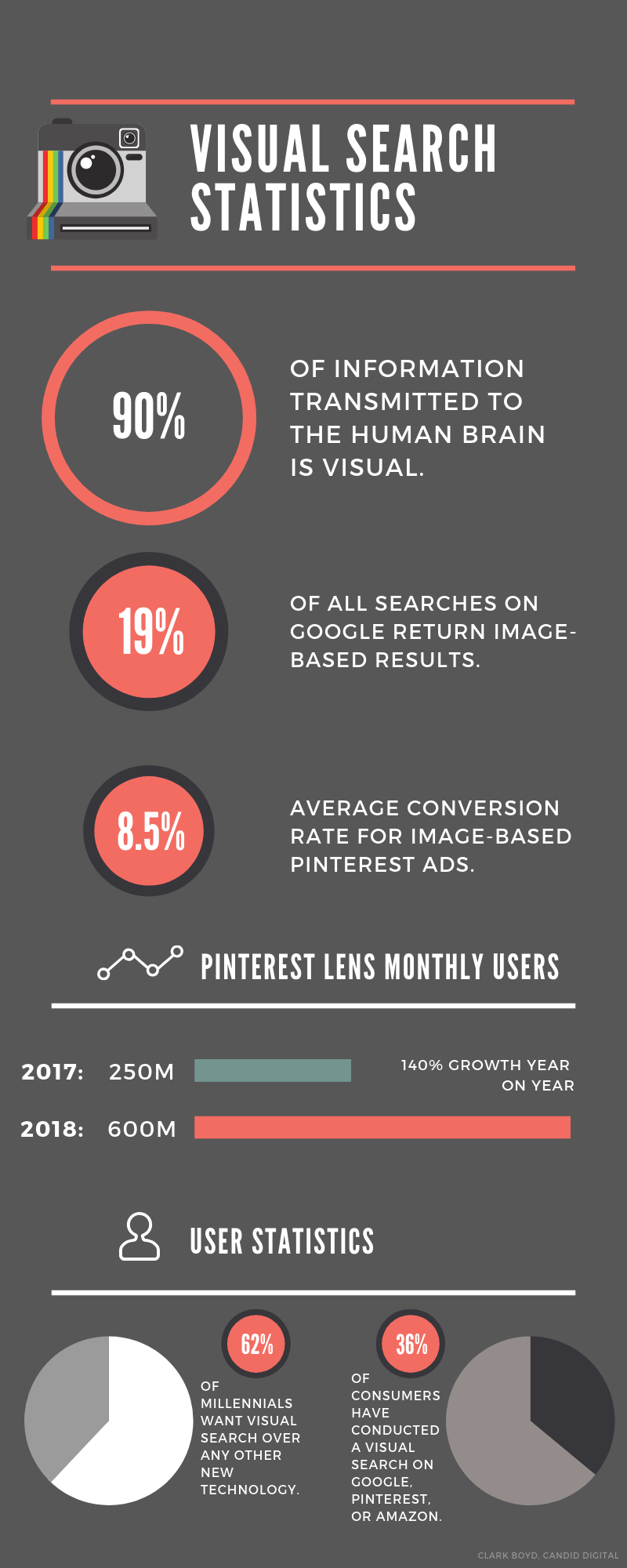 [Source]
Product Videos
The main reason most companies do not take advantage of product videos is that they think it is complicated. In fact, you don't have to create a masterpiece that will go viral to make it to a 2020 trend. Video content is increasingly popular in 2020, but most companies underrate this ecommerce strategy.
If you want to take your ecommerce business to the next level and blow past your rivals, you shouldn't overlook the power of incorporating video in your marketing strategy. Videos are well known for their remarkable ability to increase conversions to an unprecedented level and grow your brand awareness. While you can increase sales with copywriting and product reviews, video content is one of the most effective ways to showcase the product and present its advantages for your customers. Just look at the numbers: 73% of all U.S. adults are more likely to purchase after watching a product video that demonstrates the product or service.
Social Login
Social sign-on is yet another 2020 trend that is accelerating rapidly. Most businesses use this tool to boost conversion rates and build the right customer profile. For the unaware, social sign-on allows users to enter websites via existing social account IDs, such as Facebook, Twitter, and Instagram.
Since social login means a hasslefree signup procedure, it generates higher possibilities of successful signups. This is another step towards an improved user experience that encourages potential customers to create an account on the platform. The more customers log in, the bigger your email list will grow. By the way, more than 7o% of users deem social logins a must-have registration option. How do online retailers take advantage of this functionality in their stores? Put simply, they can boost customer retention and the total of visits.
Onestep checkout
Optimizing your shopping cart helps enhance the user experience, boost conversions, and ideally reduce shopping cart abandonment rates for your site. According to statistics, shopping cart abandonment results in $2-$4 trillion in losses which sounds intimidating for any online merchant. And a complicated checkout process is one of the reasons shoppers leave the platform without placing an order. Therefore, onestep checkout helps create a user-friendly cart and skyrocket your sales. At the end of the day, all that matters is your customers making a purchase, right?
Best platforms overview
Now let's have a quick walk-through the best ecommerce platforms.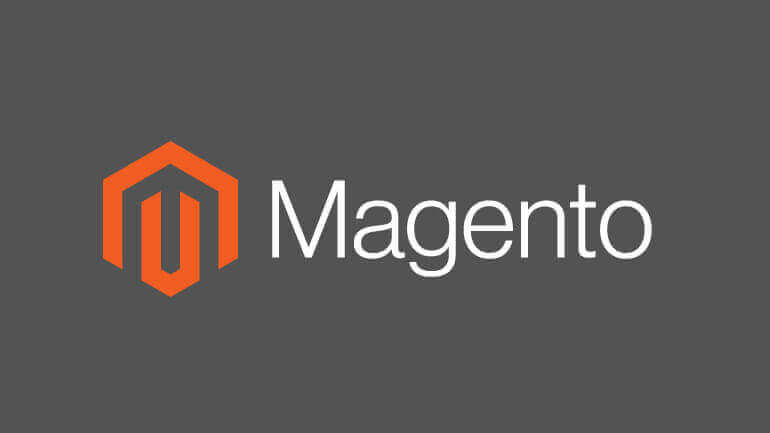 [Source]
If we talk about ecommerce platforms that entail an ideally balanced service, Magento is what pops to mind first. Back in 2007, Varien (later renamed Magento) developed the Magento system, which was destined to become one of the most popular CMSs in the world.
Launched in March 2008, this ecommerce platform has won the title of one of the most popular content management systems for online stores in the world. It should be noted that since 2011 the owner of the company that developed this ecommerce platform is the American company eBay. Therefore, Magento is used as an ecommerce platform by such companies as Olympus, 20th Century Fox, Time Out, and many others. At present, more than 250 thousand sites around the world work on this platform.
Websites, based on Magento are notable for their attractiveness and simplicity for visitors. The system is based on a free framework – Zend Framework, written in the scripting language PHP with the UNIX operating system. All these make it one of the best ecommerce platforms that exist today.
It is an ecommerce platform based on an open-source technology that allows customization of the functionality on a large scale. Now in simple words. Ecommerce platforms presuppose that their main aim is to sell goods and services online. Open-source here means that if somewhere in the middle of your journey Magento does not meet your needs, your developer can change and adjust the software. Its functionality is scalable, meaning that regardless of visit numbers this ecommerce platform will meet your needs without making any changes. Also, unlike Shopify, Magento does not charge any transaction fees.
Magento CMS is designed to launch large trading projects. Using it for an online store with dozens of products is inefficient – just spend time on research and development. Magento is designed for large projects with international coverage, or at least unusual functionality – otherwise why such flexibility of tools and access to the source code?
Magento boasts the following adaptable features:
Catalog management. It allows you to organize items in categories, structure your categories as well as control search results, update and maintain the catalog.
Content editing. Magento enables you to create texts, landing pages, category content, and much more.
SEO optimization. As search systems scan for specific key markers on pages, this ecommerce platform supports all features for your site to rank high.
In general, Magento is more flexible to work with compared to ecommerce platforms like Shopify and WooCommerce. This ecommerce platform is an absolute forward-runner with the ability to turn your online store into something unique and unrivaled by finetuning the platform to your needs.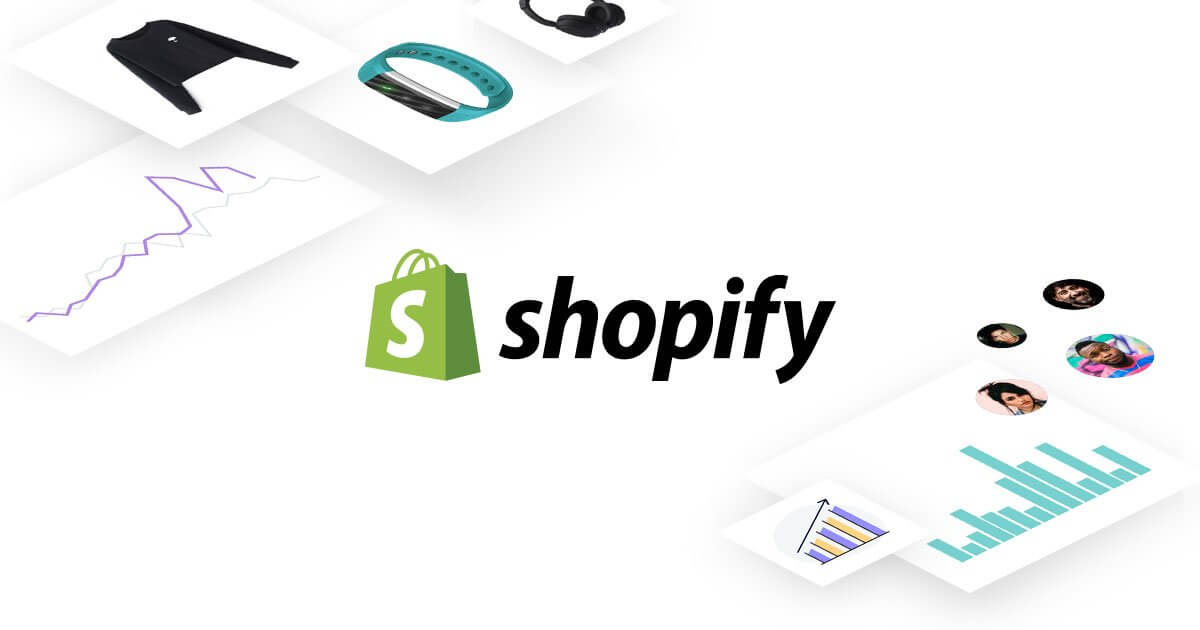 [Source]
If you have ever bought an item online, chances are that you did it through one of Shopify's 90,000 online stores. This ecommerce platform was launched in 2006 and, nowadays, is one of the most popular ecommerce platforms on the Internet. This online platform allows you to build and manage your own online store without much coding experience.
There are also transaction fees of 2.9%+$0.30 for all users using the Shopify payment gateway. If you use your own gateway, then the transaction fees equal 2% per transaction. If we compare Magento and Shopify transaction fees, Magento obviously nudges Shopify away, as there are no transaction fees as opposed to Shopify transaction fees even if you bring your own processor.
Here is a quick walk-through the most significant benefits of Shopify:
App Selection. Shopify compares favorably among its rivals due to a massive app selection. Both free and paid app options will help you cross-sell and upsell, convert more customers, collect email reviews as well as incorporate scarcity tactics, and deliver discount codes.
Fast loading. Shopify is well known for its fast page load times compared to other ecommerce platforms that are on shared servers. On top of that, Shopify offers countless custom themes and templates to choose from. This will make sure your brand remains recognizable and allows you to build a site 2x times faster.
Super customizable. Shopify is by far the most customizable among all ecommerce platforms out there thanks to the Gem Pages App. This app offers a site builder where you can simply drag and drop, resize the padding and build a product, home, and blog pages. In the end, you will have a completely custom built website.
Lots of payment method integrations. Multiple payment ways and payment options skyrocket your chances of conversion. Shopify offers regular credit card payments, PayPal, Amazon Pay, Apple Pay, and many other payment options. More payment options result in enhanced user experience and eliminate objections towards making a purchase.
Links to other sales channels. And the cherry on top – Shopify allows you to link your other sales channels, including social media, Amazon, messengers, eBay, etc.
However, the benefits of Shopify do not end there.
Shopify is packed with tools that allow you to launch the site within a few minutes, plus you don't have to worry about hosting or buying a domain name from a third party. In this respect, you could call it an ideal off-theshelf solution built with price plans that serve small startup online stores as well as online stores that generate millions of dollars in sales. Now you can see why people consider Shopify to be the best ecommerce platform – it is THAT good.
WooCommerce is another ecommerce platform that has gained popularity among users. It is also considered to be one of the best ecommerce platforms alongside the two mentioned above. Essentially, WooCommerce is a WordPress plugin that you can install in your own WordPress website to help you sell physical and online products. Thus, you first need to install WordPress and then add a WooCommerce platform.
Here is a quick rundown of the most significant features:
WooCommerce is an open-source product.
It is free to use.
This ecommerce platform is self-hosted.
Woocommerce is deeply customizable (includes custom themes, templates, etc.) The ecommerce platform boasts an abundance of community help.
As a small and productive plugin in an efficient CMS, this ecommerce platform is very light on the servers and occupies little disk space. However, WooCommerce lacks some features such as MultiStore capability and layered navigation and others. Hence, you have to install additional plugins to tailor the site to your needs. WooCommerce makes up for these small inconveniences by higher SEO score and marvelous blogging functionality.
The ecommerce platform is also highly popular thanks to easing of use. It offers user-friendly and intuitive navigation, so you don't have to climb over the learning curve and lose precious time.
However, WooCommerce does have a minor blemish which happens to be security. Since it wasn't made to manage ecommerce transactions, you'll have to install additional security plugins which result in higher costs. The ecommerce platform also puts a limit of approximately 2500 products. With WooCommerce you pay 2.9% + $0.30 as transaction fees for U.S.-issued credit or debit cards.
If you have a look at any ecommerce platforms lists, osCommerce is present in any of them.
Being developed back in 2000 in Germany, this is an old-timer among other ecommerce platforms. The system is free to use and distributed under the GNU GPL license. During its existence, the platform has been revamped many times and now has more than 7,000 extensions with over 10,0000 created projects.
The two most important shortcomings of the system are:
The absence of a design management system, that is, the absence of a template system. For a long time in osCommerce, PHP and HTML code functioned together, so to change the design you had to edit the files with scripts. In recent versions, this problem was solved with additional modules, but it did not come to complete templates.
Most extensions and add-ons are not distributions, but files with correct code, i.e. to install an extension you need to correct program files, and therefore be savvy in programming.
Despite all the inconveniences, the system is popular all over the world. There are thousands of ready-made design options for it, and with programming skills, you can build almost any online store. osCommerce is also known for its ready-made sets of scripts tailored for certain needs and with certain functionality.
Now let us brief you on osCommerce features:
Massive integrations;
Payment transactions;
Customer service and technical support;
PHP 4 – friendly;
Supports unlimited products and categories;
Add/edit/remove categories, products, manufacturers, customers, and reviews;
Print invoices and packaging lists from the order screen;
Statistics for products and customers;
Supports multiple currencies.
The list is not extensive, since this ecommerce platform has a lot in store for you. As you see, advantages outweigh its shortcomings, which results in high popularity and a large number of loyal users.
OpenCart is another CMS that has made it to our top best ecommerce platforms. This CMS is based on open source code for creating online stores. It offers the extension of basic functionality through paid and free modules from third-party developers. This ecommerce platform has a large user community, which helps to develop the project and knowledge base, dealing with incurring issues on thematic forums and websites. OpenCart is quite straightforward to create an online store without programming skills. To perform more complex site custom work, you can always find a qualified developer, as the system is popular, so many developers are familiar with it.
Here is a rundown of its most useful features:
advanced filtering, which helps you to find the right products in no time;
functional shopping cart, which displays complete information about the order;
choice of online payment and delivery methods;
order tracking;
a personal customer account, which displays all information about orders;
creating landing pages, applying promotional codes;
subscription to promotions and discounts.
OpenCart is one of the best ecommerce platforms in the niche of free CMS. The rails offer a simple control panel and high functionality, which allows you to collect even large sites for sales without programming skills. Among the main advantages of CMS we would like to note:
open code, which provides the flexibility of the system;
a large base of additional materials: plug-ins, extensions, templates;
powerful online store functionality with all the necessary tools to organize sales on the Internet;
own analytics system with the ability to extend functionality by connecting tools from Google;
multi-language support that allows you to launch international projects.
The main drawback of OpenCart is the creation of several duplicate pages. These bugs roam from version to version and can be completely eliminated only after installing paid extensions.
Plug-ins and extensions are among other drawbacks that overshadow the ecommerce experience. They are easy to install, but sometimes there are conflicts between different applications, which harm performance. In addition, when adding extensions, there is a risk of vulnerabilities that can be exploited by attackers. When it comes to online store operations, this is a very serious problem, due to the loss of user identity and even possible financial problems.
Spree Commerce is one of the best ecommerce platforms for you if you want to design and sell an online store (in a short time) because it boasts an optimized set of core features that can be customized to meet your needs.
Developers can bring their vision to life by creating an online store to exactly match the specifications they want. That's because, with Spree Commerce, you control every aspect (yes, even your unique CX). In addition to all their "official" extensions, you can use many "unofficial" plugins. This is ideal if you are looking for a program that can be adapted to your specific industry or business model.
For many users, Spree user guides and developer guides are a find. If you have any questions or concerns, these are incredible resources to refer to.
In addition, customers can get the most out of Spree's active community, which includes:
Fellow Spree users;
Web developers;
Spree Sponsors;
Software Houses.
Go out and chat with likeminded entrepreneurs through official Slack Spree channels. You can download the Slack app to any device running Windows, Mac, iOS, or Android (on your desktop or mobile device).
Below is a brief overview of all major Spree features:
Order processing – this allows shopkeepers to accept payments for orders, insert delivery information, and ensure that there is enough stock for the customer to make purchases.
Returns – you will be pleased to know that you can quickly and easily deal with any returned goods.
Products – many options allow users to create, edit, and delete products from their online store. For each product, you can also add a detailed description highlighting all product properties.
Reports – the platform does not offer lots of reporting tools and what they do is far from being developed. However, they do provide simple sales reports. In addition, Spree allows you to integrate your online store with Google Analytics.
General Settings – there is a general settings tab that allows users to edit their online store name, currency, and set security rules.
Payment Methods – you can edit which payment methods you will accept at the cash desk.
All of these make Spree Commerce a viable choice for individuals and businesses that are looking for a flexible, fast, and affordable eCommerce hosting solution. On top of that, it is loaded with tools and features that allow users to build and maintain an online store.
PrestaShop is a downloadable, free, open-source ecommerce platform for retailers to build and manage online stores. It is considered to be one of the best ecommerce platforms and a worthy alternative to the other ecommerce platforms.
As PrestaShop is an open-source platform, it can be modified and changed by any developer according to their requirements. Also, PrestaShop is scalable and being constantly improved by its community. This empowers retailers to make custom changes from themes to templates to obtain the exact output they need.
PrestaShop has recently introduced a version of PrestaShop Ready, which is a version of "Software as a Service" (SaaS) or hosted. However, unlike the open-source version, this option limits your access to the code you need to configure, but it is more user-friendly.
Here is a list of the perks that PrestaShop has to offer:
Powerful catalog and site management – ecommerce platforms based on PrestaShop are easy to recognize thanks to a clearly structured and grouped catalog that presents product positions to customers. Regardless of the number of goods, all main operations can be performed quickly and easily through the administration panel.
Handy S.E.O and marketing tools – although you need to make an extra effort to find custom features, PrestaShop boasts an extensive list of built-in marketing tools. Some of these options include discount codes, free shipping, gift packaging, and other must-have tools.
Payment and shipping – PrestaShop supports a wide range of payment gateways including PayPal, Bambora, Discover Global Network, Worldpay, First Data, and Authorize.Net. It also boasts over 250 payment systems as add-ons.
Other significant benefits of this ecommerce platform feature a client account, multi-language interface, powerful security system, and localizations.
Zen Cart is an open-source ecommerce platform for the web-savvy (or at least those with a developer). Built on PHP/MySQL this best ecommerce platform is fully customizable and completely free to download.
Since this CMS is open-source, community-centered, and leans heavily on the user's tech skills, those who don't have the time or know-how may face challenges and disappointments with ZenCart. Support consists mostly of peer support alternatives, with robust and avid users in the Zen Cart user forum.
However, what makes it another best ecommerce platform is a user-friendly and intuitive design. But if you are not a technical pro, it's better to consider other ecommerce platform options that do not require a lot of technical expertise, we would instead suggest a cloud-based option (such as Shopify). However, some retailers relish the complete customizability that open-source software provides.
Anyway, why is ZenCart among the top ecommerce platforms today? Well, there are quite a few reasons for that:
A vast library of templates available;
Catalog management;
Credit card processing;
Discount / Coupon management;
Inventory control;
Shipping management;
Tax management;
SEO tools.
As you see, Zen Cart certainly has its perks. After all, it is a fully free ecommerce platform that is completely customizable, and it's surrounded by a great community of developers. All these make ZenCart the right alternative for a mid-sized business with access to an IT team.
Jigoshop is an open-source and user-friendly WordPress ecommerce plugin, developed by pros at Jigowatt, a British company. The first public beta version of this multifunctional plug-in was released on May 31, 2011. Since then, it has been repeatedly updated with the recently released version of Jigoshop 1.11.4.
Let's first look at the advantages of this ecommerce platform:
Easy and fast installation;
Various types of goods available;
Virtual (downloadable) goods;
Variable products;
Grouped products;
Detailed reports on the work of the online store;
A massive library of plugins that will help to extend the functionality of the plugin. A large number of extensions can be found on the official Jigoshop website. Most of them are paid, but there are also dozens of free plugins.
The best thing about Jigoshop is that it is not only free to use, but it's one of the most featurerich WordPress plugins for ecommerce. With a minimalist code base, Jigoshop allows you to launch your online store in minutes. It offers a wide range of payment gateways, delivery tools, beautiful control panel, full order management, import/export, product search, and much more with an excellent developer community.
In addition, you can extend the functionality of Jigoshop by using more than one hundred extensions. There are more than 40 predesigned shopping cart themes, any of which you can use as a base for your project. Jigoshop is an ideal combination of simple migration options, extensive functionality, and professional support packages.
However, due to the recent visible issues with this plugin, it is better to consider other options until things clear up.
Drupal Commerce is next on our list of the best ecommerce platforms. It is an open CMS that augments the content management system Drupal. Like other ecommerce platforms, it has a developed user community, which creates modules, patches, and thematic assemblies based on the kernel. Drupal is a framework where you can develop sites and applications – that's why it is preferred by experienced webmasters.
You can master Drupal Commerce with no programming skills and use only ready-made solutions or even download the distribution to solve a particular problem – for example, to create an online store.
Whereas other ecommerce platforms are usually created with an application mindset, emphasizing the unconventional features, Drupal Commerce was developed with a framework mindset. The key Commerce systems make no hard-coded speculations about your business model, thus enabling merchants to build custom ecommerce solutions to suit.
The Commerce module is responsible for organizing sales on Drupal. It has enough features to fuel a standard online store:
Categorized product catalog;
Advanced filtering;
Product cards with customizable fields;
Ready-to-use shopping cart functionality;
Integration with various payment services;
Data exchange with CRM and accounting systems.
If it's not enough to cover your needs, you can use other free extensions that you can add at any time.
After installing Drupal, the user has several default templates available. You can choose one of the presented options and edit it or go directly to the inventory represented on the official website. It features more than 2,000 themes – some templates do not even have an adaptive design, but there are also quite modern options. Naturally, you need to choose adaptive templates to make the site convenient to use on different devices, not only on the desktop.
VirtueMart is among the most popular ecommerce platforms within Joomla CMS. So if you are familiar with Joomla, and you want to integrate into an ecommerce website, VirtueMart is a great option. VirtueMart is a comprehensive ecommerce online store solution. It should be used together with Joomla CMS. Both are released under the GNU General Public License which means that they are free to download and use. Joomla! and VirtueMart are based on the PHP programming language and are easy use in a PHP / MySQL environment.
This ecommerce platform can be used in two different modes: shopping cart and catalog.
The shopping cart mode provides you with all it takes to manage an online shop from a product catalog to full checkout/payment processing workflows.
The catalog mode, on the contrary, is made just to demonstrate your products. Therefore, your customers cannot buy anything directly from the catalog.
VirtueMart is an extensible, full-featured, straightforward ecommerce platform for both beginners and pros.
Here is a list of the features that you get, according to their place in the configuration menu:
Product management – alongside basic tools like categorization, you can make custom fields to dwell on the product details.
Product searches – VirtueMart makes it extremely easy and fast to hunt for products. You can list the items and arrange them however you see appropriate.
Integrated product reviews – as most customers read product reviews before they make a purchase, VirtueMart allows customers to rate and review the products you're selling.
Inventory management – to supervise your inventory, you are provided with robust tools to keep an eye on the products you have in stock and sold items.
Among other features of this ecommerce platform are order statuses, customizable cart & checkout process, multi-language support, and SEO tools.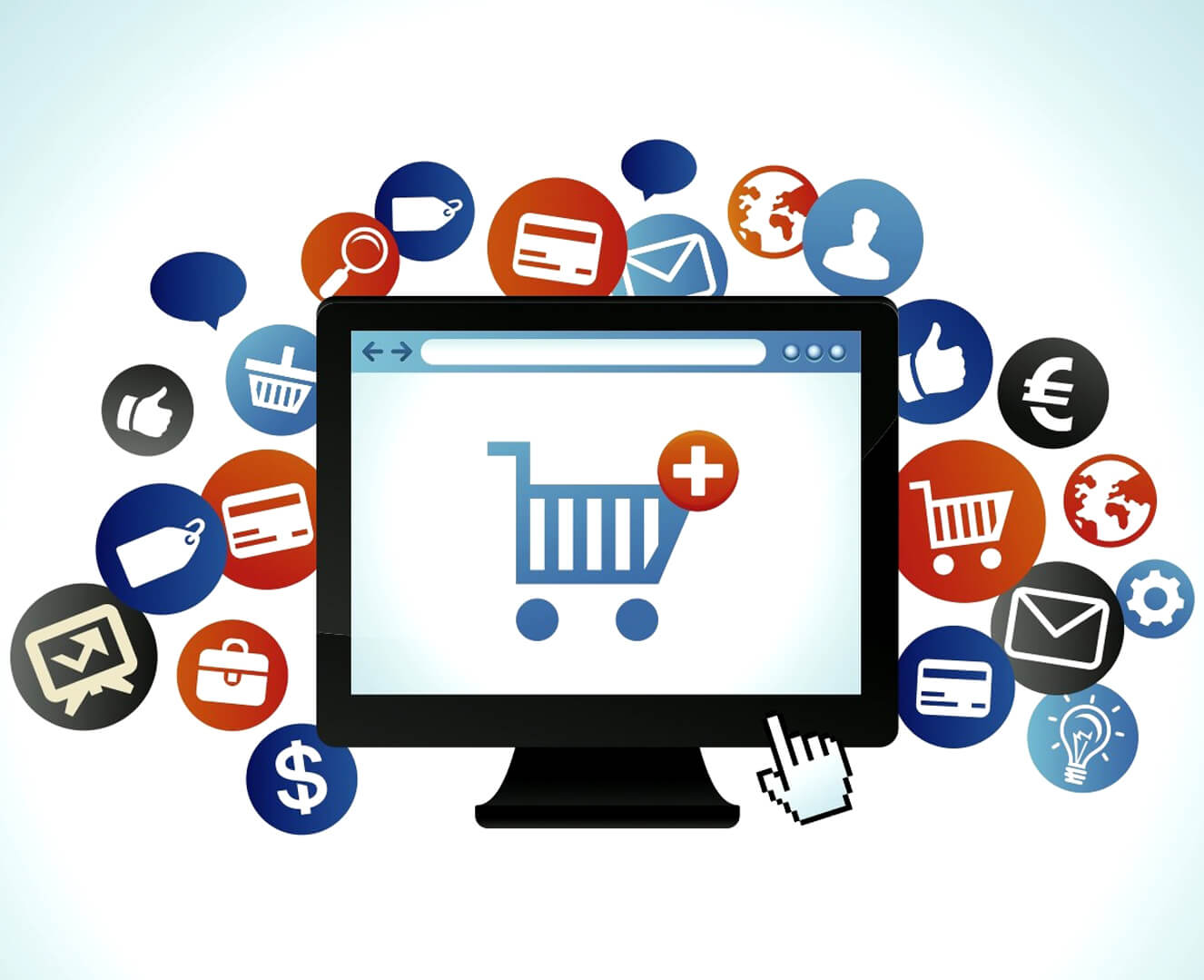 [Source]
Choosing an ecommerce platform in 5 steps
Choosing the right ecommerce platforms is not a onesizefits-all game. Your technology choices should be business-driven, not the other way around. Merchants can improve their platforms as their business grows, but opting for add-ons and features you're not yet ready for will only steal your potential. So, without further ado, let us walk you through the points to consider before making a choice.
Step 1. Research on platform's usability
The first step comes down to your needs, features, and functionality. When you outline the features you need, your choice should be centered around your product. The type of product you are selling determines the features you need, not the other way around. Different platforms can satisfy different product types in their own unique way. Pay attention to such major things as download speed, shipping, and how you are going to contact your customers.
Additionally, you have to understand the unique functionality your store needs. Thus, international online stores have to manage currencies, languages, taxes, and other things that a local online store doesn't need. The functionality will also be affected by the size of the online store. Larger sites naturally have higher transaction fees and much more traffic compared to middlesized and small ones.
Helpful tip: start figuring out the functionality by digging into user stories.
With a modern ecommerce template, your online store will outshine the competitors and impress your consumer pool with its unparalleled UI. Let's be honest: nobody enjoys purchasing within an over-flooded, outdated, or impersonal interface. On the other hand, with a fancy ecommerce template, you ensure a recognizable interface that grows your brand identity and makes you stand out among the others.
Step 2. Find out about add-ons and integrations
Before you get to building, make sure you take some time to consider what add-ons and integrations you want your website to have. When you are picking the best integration option for your future online store, it is easy to become shortsighted.
In general, there are three integration approaches:
Manual integration approach
The API approach
Native ecommerce integration
The second option, which is the API approach, appears to be the most common for ecommerce platforms nowadays. As your audience grows, the workload increases as well. You have to spend a bazillion hours on tracking the inventory, updating the stock, managing returns, and all that fun stuff. This is where integrations come in. Instead of a manual approach to ecommerce integration, integration systems provide an API that allows integrating a separate ecommerce website.
The API method to ecommerce integration accounts for real integration where the back office and ecommerce storefront are automatically matched and updated. However, the store is responsible for managing and updating the system.
But what if you opt for the manual integration approach? Well, it certainly has its perks. The manual integration approach eliminates development or integration costs and allows you to keep the website while changing back office, or vice versa. This approach will be ideal for small or middlesized businesses, as time and labor costs grow with catalog size and order volume.
The third option, which is the native integration approach, is perfect for websites built from scratch. Anytime you create a website, it is ideal to build it on ecommerce platforms that natively integrate with the back-office business management system.
Step 3. Read the platform's user community threads
Have you ever noticed how humans tend to discuss their business plans and ideas with people with no qualifications? So in the end, we end up making wrong decisions and drawing wrong conclusions. The same goes for building an ecommerce store. This undertaking requires knowledge, experience, and expertise that come from gurus who are battling it out in the trenches.
Fortunately, we have the Internet space where you can search for countless ecommerce forums and communities to get valuable and actionable insights.
Regardless of whether you're attempting to extend your web-based media presence or gain proficiency with the best payment processors to associate with your online store, everything comes down to the counsel that you get from individuals who have hands-on experience.
Consider this. You might be nearly pursuing a payment processor when somebody rings in to tell you that they've had an unpleasant involvement in the organization. Whew! The beneficial thing is you had a web-based business expert to talk with.
Since the web is packed with social platforms and networks for internet business storekeepers, it has never been easier to get some advice. The vast majority of them expect you to enlist with a username; however, as a rule you don't need to pay any cash to begin.
Here are some worthy forum options for you to get started:
Web Pro World Ecommerce Discussion Forum
Step 4. Learn about design and functionality customization
First of all, you should look for a wide selection of templates if you don't possess the skills or time to create your own. Templates are also important as they provide an access to your files with a user-friendly back-end where you can monitor customer interactions or make any changes.
If you have chosen a cheaper platform, it may result in more costs in the long run, since it'll be inflexible. In this case, you will have to spend more time and money to tailor the site to your needs.
But templates are not enough. A customization feature is a must-have as it makes your store stand out among others. Customization allows you to:
Customize your products as per the interest:
The main aim of any online store is to meet customers' demands. If you just copy a template, it won't allow you to make a custom filter you may need.
Build a store for your unique shipping option:
With a wide range of product options today, business needs a plethora of shipping and payment methods. Only a custom-made store can offer such benefits.
Create a custom ecommerce store for multiple vendors:
You may be collaborating with several vendors and everyone has different requirements. So, customize options help them choose the best option to ship their products.
Offer promo-codes and discounts:
Discounts and promo-codes entice customers the most. With a custom ecommerce store, you can offer unique promo codes on the buys.
Ensure backend software support:
Backend software is necessary for performing many functions. Integrate the software with the store and easily do some complex works.
Among other things, customization also helps you meet the various needs of your customers, process different credit cards, and cover security concerns.
Step 5. Hire eCommerce developers
Ecommerce developers play a very important role in the development of eCommerce applications and web services to implement online sales and marketing opportunities in all areas of business. These developers are typically web developers with additional familiarity with eCommerce tools and platforms commonly used in online business. HTML, CSS, JavaScript, Python, PHP, Ruby on Rail, and related technologies are fundamental components of ecommerce developer skills. In addition to these skills, knowledge of ecommerce software platforms and API integration is very important for a good ecommerce developer resume.
A good eCommerce site should be professional looking, with excellent features and an intuitive interface for ordering. This is only possible with the help of professional eCommerce developers. You need to evaluate a lot before you decide to hire one, such as your website's backend technology, type of eCommerce, business area, type of database, and many others. Once you have decided on all these things, you need to compare the eCommerce web developer resume that is under review with these factors to find a good eCommerce developer.
Conclusion
The ecommerce industry is brimming with opportunities, especially in today's pandemic world. It is an industry that is always on the lookout for bright minds and out-of-thebox solutions. To make ecommerce work to your benefit, you need to choose each element meticulously with a surgeon's precision. Each component of business operation matters, even the tiniest ones, and one wrong decision can potentially trigger a domino effect.
The platform is the foundation of the marketplace. It is what makes its heartbeat, it is what sets the wheels in motion. By choosing the right platform your chances of hitting a home run double. The right eCommerce Solution works wonders if done properly.
If you look at the big picture, ecommerce platforms pinpoint what can be done in the marketplace – featurewise and servicewise. In order to top a record – the right ecommerce platforms must be well-adjusted to the business and customer's needs. If not, the odds are high that your toolbox will fall short in reaching your goals.