Blog
How collaborative logistics software improve supply chain visibility
How collaborative logistics software improve supply chain visibility
In 2020, when the pandemic hit there was a total shut down of China's manufacturing ecosystem, and as a result, millions of dollars were lost. 94% of Fortune 1000 companies were affected due to production and transportation disruptions.

Transportation management systems alone are predicted to be at $30 billion in 2025. This data shows that more companies are making a serious move towards digital transformation for their systems. You should too.
In this article, you will learn about logistics management systems, their goals, benefits, tech stacks, and much more. By the end of this article, you will have a clear understanding of how logistics management platforms could revolutionize your business.
What is logistics
Logistics deals with the management or flow of products from the point of production/manufacture to the consumer. There are many elements involved in logistics including planning, purchase inventory, sales, marketing, finance, HR, etc. The goal of good logistics software is to integrate these functions so that they are functioning well together. There are 7 'Rs' of logistics, and they are discussed below.
Right product. The company should know the kind of products they are handling. This can affect how they are transported and managed.
Right quantity. It's crucial that the customer gets the amount of product they ordered.
Right condition. The transportation and storage process should not compromise the quality of the product that gets to the customer.
Right place. The product should get to the correct location.
Right time. The company must ensure that the product is delivered to the customer on time.
Right customer. Whatever marketing strategies you employ, you want your product to get to the right customers.
Right price. The product should be appropriately priced, which can take into account factors such as the expense of manufacturing, transporting the products, and expected profits.
A logistic network will integrate data from various systems into one platform. This synergetic platform will serve the following purposes:
Connect the supply chain stakeholders. As the product moves from point A to B, it may pass through several parties. The network will enable all involved parties to stay connected to one system: the warehouse staff, managers, dispatchers, truckers, etc.
Enhance the supply chain's efficiency. You can find the best ways to get the product from the manufacturer to the consumer.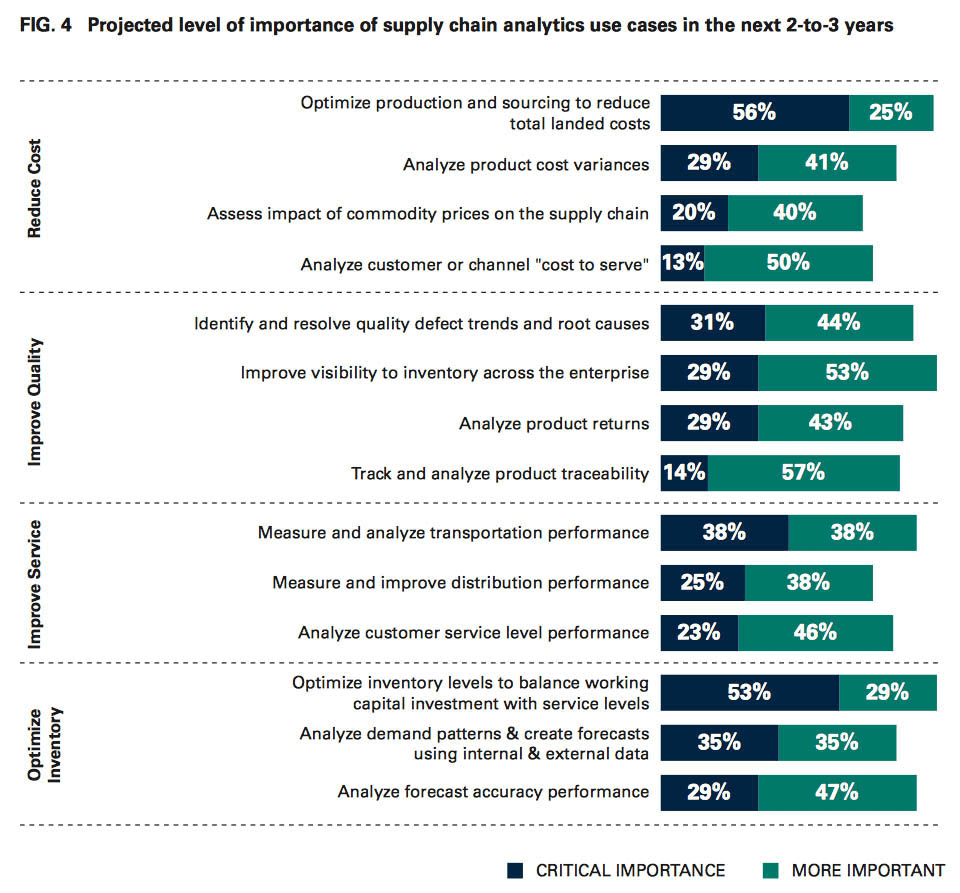 Increase the visibility of the logistics process. Instead of each stakeholder being a silo of information, all the necessary information is available to all parties on one platform.
Allow stakeholders to spot potential problems and inefficiencies. By granting the stakeholders a birds-eye-view of the whole process, it is possible to spot any bottlenecks or inefficiencies early and take action to course correct.
Functions of logistics management software
A logistics management software will serve as an ERP (Enterprise Resource Planning) tool that integrates different aspects of your business.
Some of its functions include:
Warehouse management. A warehouse management system can record the inventory in the warehouse and how it moves in and out of the said warehouse.
Human capital management. Humans are a crucial part of the process, and the software can help manage everything from work schedules to creating invoices.
Customer Relationship management. Customers' orders can be recorded into the system, and this information passed onto every relevant stakeholder.
Transport management software. The system can record the movement of fleets, working truckers, and any other vital aspects of the transport process.
Supply chain prediction. Past data can be used to forecast future trends such as order density in specific seasons, and even increase demand long term.
Main components of a logistics management system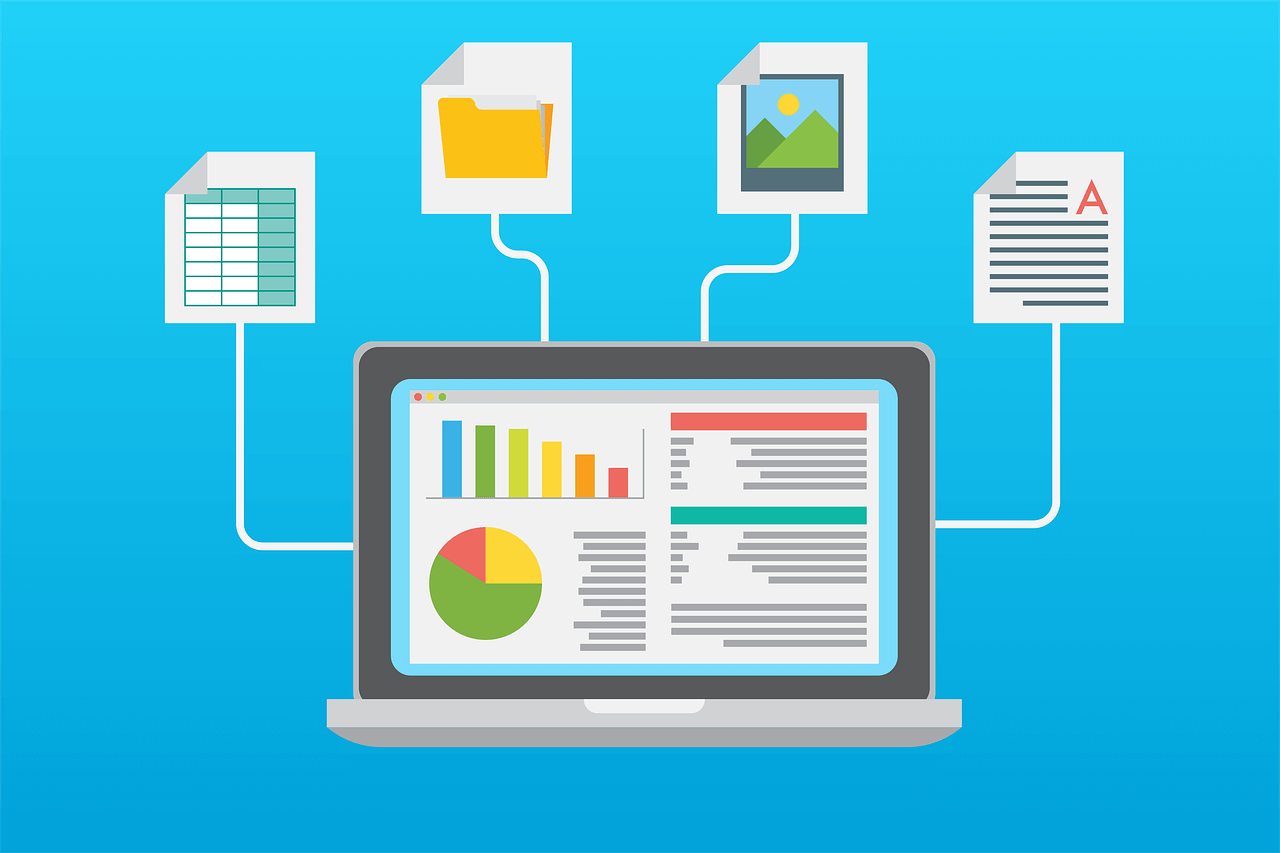 While logistics management systems can be unique to the business, some components will be available in nearly all systems. They include:
Centralized data and analysis platform
Such a platform will allow data analysis and prediction for effective decision-making.
Stakeholders will be able to see the different trackers and track their movements. Regardless of the type of fleet used, a Logistics Management System will help make coordination more straightforward. Additionally, it will allow you to take an integrated approach where you use several types of fleets together to achieve your business goals.
Mobile phones are great at easing communication, but also help with tracking.
Warehouse management systems and transport management systems
The two systems work in tandem so that the product gets to the customer, and therefore, they need to stay connected.
Problems solved by logistics platforms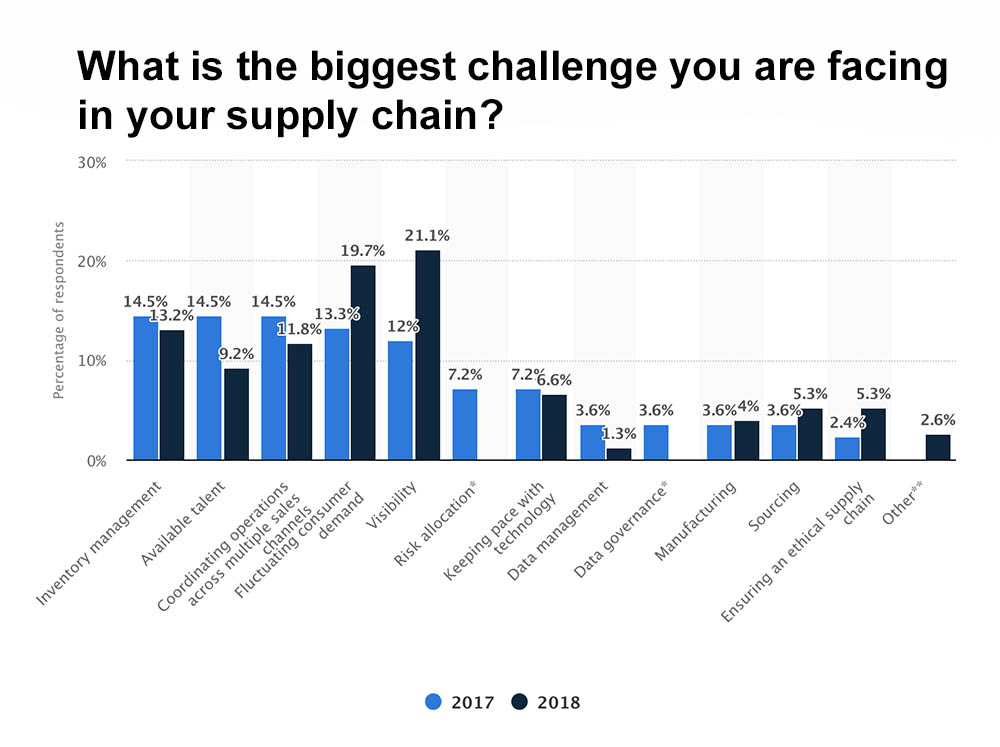 Logistic platforms are gaining popularity because they solve some problems that many in the supply chain process face. This section will highlight some of the issues that logistic companies face and how logistic platforms solve these problems.
1. Tough competition
Many logistic companies are embracing logistic platforms and using them to improve their business processes. Logistic companies that do not follow the digital transformation path stand a chance of getting left behind. Those using these systems spend less time worrying about how the products get to their clients, and more time in core business dealings.
2. Tight schedules
Without a management system, scheduling can be a hassle. Since logistic companies, coordinate movement between different stakeholders, having one central scheduling system can help streamline the entire supply chain.
3. Poor inventory management
Inventory management helps align the information stream and ease coordination between stakeholders. Poor inventory management could lead to many problems, including overstocking or understocking.
4. Lack of data transparency
As we have seen, there are many components in the supply chain. A logistics platform prevents specific components from becoming information silos by availing all the necessary information to the correct parties. This allows the different parties to work together better.
5. Increased demands on the business
As a business grows, the demand for products grows. A logistics system helps keep the business scalable while leaving room for the business to conduct its primary function.
6. Tedious manual paper processes
It can be exhausting to go through all the necessary physical documents and forward them to the relevant stakeholders. With online systems, everyone has access to all pertinent information on the software.
7. IT strain
Many organizations that do not use integrated logistics platforms have their departments running their individual systems. The IT department is responsible for maintaining all the systems, which can be very tedious. This is opposed to when everything is connected to one system, and the IT department ensures that this single system is working optimally.
8. Lack of visibility
Visibility refers to the stakeholder's ability to access information across companies.
There is a difference between transparency and visibility in the supply chain. Transparency refers to the openness to share any relevant information. Visibility refers to the ability of stakeholders to see the movement of the products throughout the chain.
Benefits of logistics management software
There are many benefits of logistics systems and they may be different for each company. They typically affect five aspects, i.e., transport, customers, storage, internal processes, and communication. Some of the benefits include:
Save time and improve productivity. When all the necessary information for the movement of products is available on the system, less time is spent sending emails and making calls, meaning that products will move faster.
Better accounting. Human capital management, combined with supply chain management, means that the costs of the supply chain are easy to account for.
Build scalable architecture. It is easy for the system to accommodate more customers and bigger orders once it is set up compared to if it was a manual system.
Use standardized software. Instead of the people in the supply chain process using individual software, the logistics system can integrate all the different systems to work synergistically.
Increase functionality. When you have a custom logistics management system designed just for your organization, you can get a system that serves your needs. This is as opposed to using pre-existing systems. This shall be discussed in detail later in the article.
Inexpensive integration. When you work with good developers they can easily integrate the various systems used by different stakeholders into one system. This is as opposed to using a system with its own systems that your team has to adapt to.
Better analytics. With all the data available on one system, it is easier to make predictions, and consequently, to make better decisions.
Save money. You save money when your supply chain process is streamlined and automated compared to when everything has to be followed up manually. It may be expensive to have software developed, but the ROI is worth the initial cost.
Off-the-shelf systems vs. custom software platforms
If, after careful consideration, you decide that you need a logistics system, you have two options. You could get an off-the-shelf system or a custom platform. The former is a system that has already been developed, and your team members need only learn how to use it.
An off-the-shelf solution will be faster to deploy and will probably cost less money upfront. However, you should be prepared to have a tool that may not have all the functions you desire and may contain other features that are useless to you.
Custom software is designed according to your needs and your specifications. It may be more expensive to pay for the development, and you may have to wait a few weeks or months before the platform is ready, but you will have an end-product that has been designed specifically for you. Additionally, the development process can be iterative until the app suits your needs.
The steps to getting custom software are as follows:
Process of launching an ERP project
Tell your developer about your needs and what problems you wish the software to solve. You can also specify your current systems you want to be integrated with the new software.
The developer comes up with a plan for how the final product can look and shows it to you for approval.
The developer develops the system you have approved of.
The system is deployed for use by your team. You may elect to deploy an MVP before the full application. There are many benefits to launching an MVP before the complete product launch.
The developers help you support and maintain the app after deployment. For example, they can increase scalable functionality as your business grows.
Tech stacks for Logistics management platforms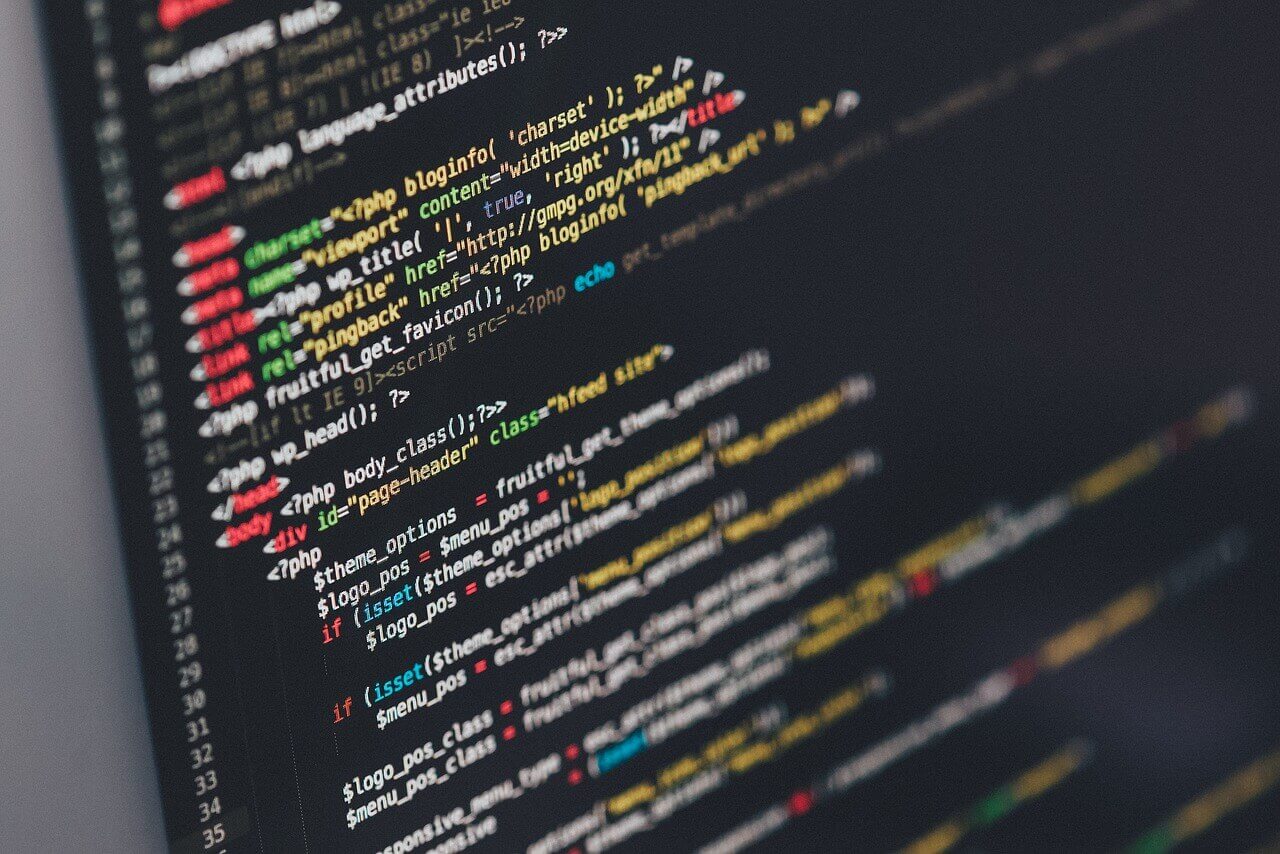 Tech stack refers to the combination of technologies used to build and run your application or software. The tech stack comprises frameworks, a database, programming language, front-end and back-end tools, and even applications connected through APIs. The front-end refers to the side the users see and interact with, and the back-end refers to everything else that makes the front end possible.
Here are some basic categories of technology your software can use and options for each.
Operating systems and programming languages. There is a growing popularity for developers to develop cross-platform applications over native apps. Examples of operating systems are Linus, Android, and iOS, and languages you can use are Java, Javascript, and Python. These two are together as the platform often dictates the language.
Data storage and queries. These components are crucial for storing real-time and historical data. The layer consists of databases, data pipelines, and data warehouses that allow you to store or query all your new and old data. Popular data infrastructure includes Azure SQL, MongoDB, Talend, and Snowflake.
Front-end frameworks. They are used to build everything for the user side including the user interface. Popular frameworks are React and Backbonejs.
Back-end frameworks. Frameworks help developers build applications by allowing them to forgo writing code for the entire application. Popular back-end frameworks are Ruby on Rails and .NET.
Monitoring and performance tools. These tools will help you monitor how each layer is performing. Examples include Datadog and New Relic.
API services. These apps will help you connect your software to the tools that are part of your extended tech stack. Examples include Google Apigee and Zapier.
Business. These tools gather data from various parts of your company. The data be analyzed and insight gleaned. Examples include Microsoft Power and Tableau.
Trends in the logistics systems in 2021
The trends below will impact the way companies process data, operate and grow.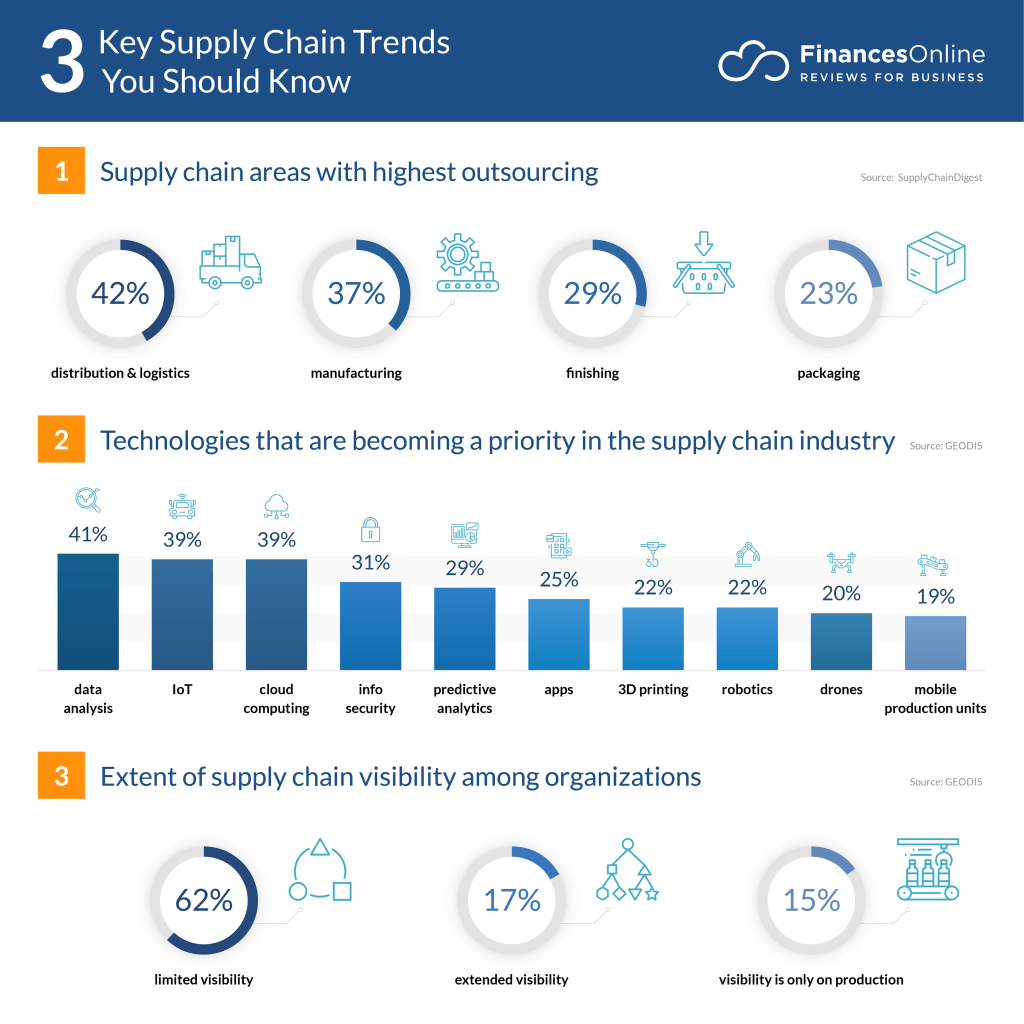 Third-party logistics software you can use
If you decide that you want to use an off-the-shelf software solution, there are many options to choose from. Some of them include:
Logi-Sys
This user-friendly ERentirelyetely is web-based. It can serve many functions such as warehouse management, transport management, Customer Relationship Management, online tracking, and financial accounting. They also have supportive mobile apps.
Onfleet
This is a delivery management software that makes it easy for couriers to manage and analyze local deliveries. This system allows integration with online ordering systems. Couple that with the intuitive mobile apps, a dispatch dashboard, and driver tracking, and you have a great tool.
Dynamics TMS®
This transportation management system is web-based and is designed for shippers. It allows them to manage a wide range of shipments. Besides transport management, it also features some logistics, freight, and shipping functions.
Cargo planning
This system has three modules you can choose from; CargoSlot, a great online scheduler, CargoPlanning, and CargoTender. You can use the modules individually or together, depending on your needs.
Conclusion
If you look at the supply chain industry at the moment, many logistics companies are making a move towards digital transformation. They are starting with shifting to logistics management systems. Don't be left behind.
Are you looking for developers to create your logistics projects? We can help.