Blog
Back from Collision with GREAT NEWS
Back from Collision with GREAT NEWS
For the second time, The App Solutions attended the Collision conference. This tech rally took place in New Orleans, LA, USA, from 2nd to 4th of May, 2017.
Now, when guys are back, it's clear they got tremendous recognition, a lot of insights and connections.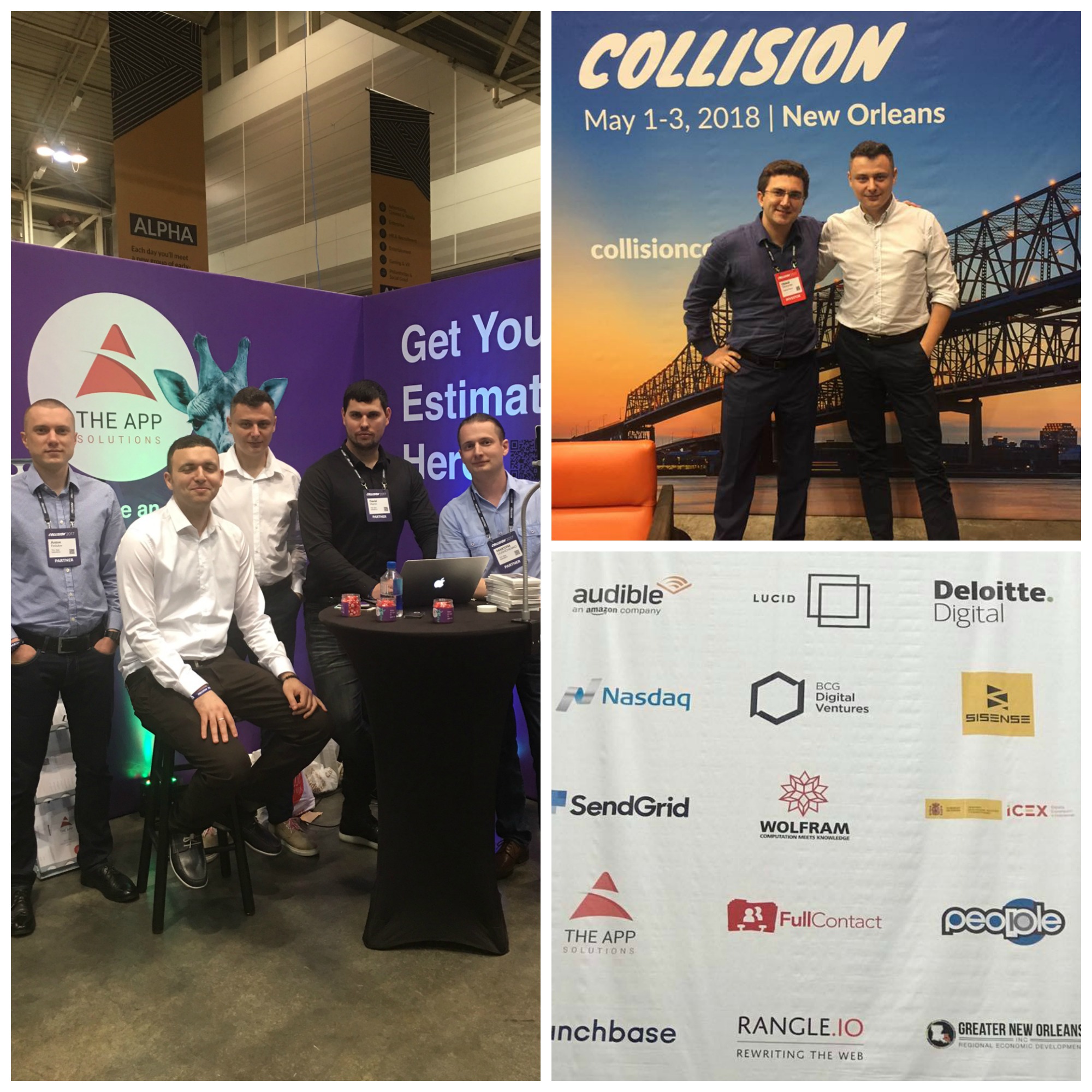 Being a partner of Collision from the very beginning, our team reached into both, investor and business development, aspects of the conference:
our investors met a lot of highly prospective tech startups as well as consulted their colleagues on related topics;
the sales squad negotiated with numerous Beta startups and investors on enhancing their businesses by highly functional web/mobile platforms;
it was also great to meet last year Alpha companies, who obtained financing and shifted to the next level, and discuss opportunities together.
Overall, great organization, around 20 thousand attendees from around the globe, international influencers among partners, media and speakers, and of course the most fantastic business atmosphere – these are the things that make Collision a superior platform for exchanging experiences and crafting new compelling ideas.
Thanks to y'all, guys, and see you next year AGAIN at Collision!
And stay tuned for more exciting projects very soon!