Blog
Let's meet at WebSummit in Lisbon
Let's meet at WebSummit in Lisbon
Finally, the time has come and we're eager to share this news with you, guys!
Our team is coming to Web Summit again! This year in Lisbon. And we're excited to meet y'all there.
Why go to Web Summit?
Web Summit is a revolutionary gathering of High Tech businesses from around the world – plenty of commercial and political influencers networking, acquaintances, and opportunities, all in one spot.
Each year at the Web Summit is crowned with a lot of acquaintances, new collaborations, and projects. Most importantly, this event only compliments our ambition to help new businesses invade mobile markets with ease and instant profit.
Why meet us there?
Our team is arming startups in diverse markets with a powerful mobile and web tools. From year to year Web Summit remains a global technological arena for us to connect with young businessmen and help shift their ventures to the next quality levels. Not only do we build mobile and web applications for numerous ventures, but also craft complex business strategies for the projects.
What you're getting?
At the conference, we'll be able to discuss your idea, share our expert advice, and fix a prompt real-time analysis from The App Solutions' business evaluation guru Max.
How you find us at the Web Summit in Lisbon?
First and foremost – here is a scheme of how to spot us in that huge Pavilion 3: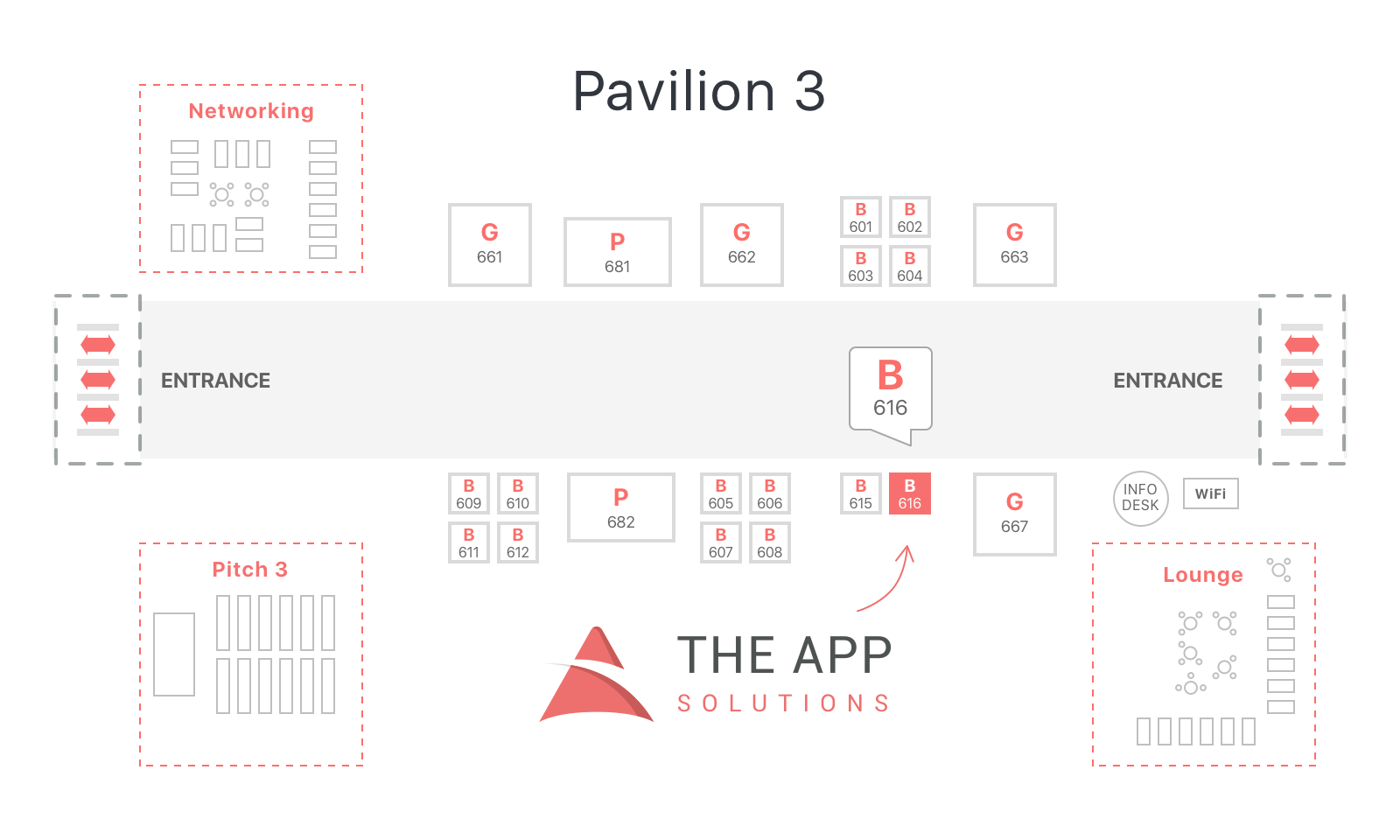 What's more, you can always find our Head of Sales Youssef Abdelaal or Head of Business Development Anton Fedulov in Web Summit mobile app and throw them a quick message to clarify some details or set up a meeting. They'll be online to answer you swiftly, no worries.
See you in Lisbon, guys. Let's drive the change together.