Blog
Norwegian Startups Matchmaking Organized by NUCC
Norwegian Startups Matchmaking Organized by NUCC
Ukraine's reputation as a reliable outsource partner with exquisite expertise and innovative approach is growing with each passing day. More and more foreign companies are visiting Ukraine in search of a company to do make their project a reality.
Case in point – recent visit of Norwegian startups for matchmaking.
Here's what happened. On April 16-18, the Norwegian-Ukrainian Chamber of Commerce (NUCC) had brought a delegation of Norwegian companies and start-ups for a series of networking events in Kyiv. The catch is that these companies had never been in Ukraine and never used outsourcing services before. So it was both a trying to a new ground and establishing new relationships.
The main purpose of these events was to discuss business opportunities, possibilities of building working relationships between companies, the potential of the outsourcing market in Ukraine, comparison business environments in both countries and build bridges with a potential to grow into a successful long-term partnership between the companies in various fields of interest.
April 16 was dedicated to discussions and bringing everybody on the same page concept-wise. The main topics of discussion were outsourcing business and the way it is done in Ukraine and methods of cooperation. There were several presentations dedicated to outsourcing in Ukraine and specifics of the Ukrainian business climate.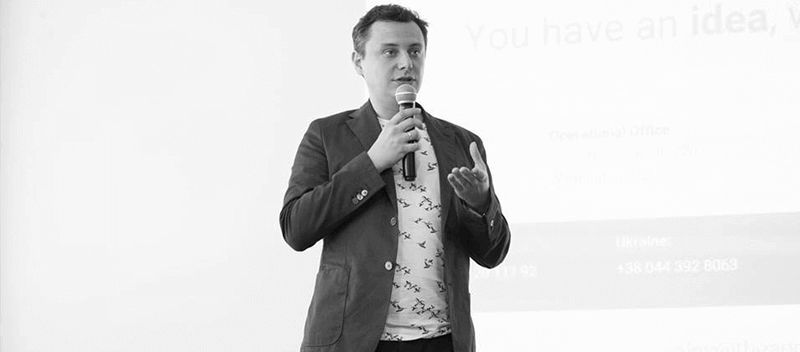 The APP Solutions CEO Mykola Slobodian was there with a presentation about how The APP Solutions works with startups. (As you know, he was in Norway recently, meeting with the businesses on their "own ground.") Over the course of the presentation at the Kyiv IT Cluster, he explained the basics of international cooperation and secrets of overcoming cultural differences, showed examples of The APP Solutions projects, and told about how the company is establishing a business relationship, i.e. taking part in events and collaborating.
April 17 was all about B2B meetings between Norwegian and Ukrainian companies. Every meeting was a short and intense matchmaking session. Companies exchanged their visions of cooperation and discussed the most feasible and viable possibilities.
Among the things Norwegian companies were especially interested in were:
communication (especially level of English speaking among the managers and development team);
UI / UX approaches;
innovative technical solutions in the hot industries (AI, machine learning, chatbots, drones);
out of the box thinking;
cooperation options (extended model, dedicated team, etc).
Later that day there was also a meeting with an Ambassador Extraordinary And Plenipotentiary Of Norway To Ukraine Ole T. Horpestad with whom Ukrainian and Norwegian companies had discussed business environments in both countries.
On April 18th Kyiv IT Cluster held a masterclass by Karin Ellis, CEO of Ellis Culture, author of the book "Working with Norwegians". During the workshop, she showed several case studies on the subject of cooperation with Norwegian companies on various levels and shared few thoughts about major stumbling blocks occurring while dealing with Norwegian companies.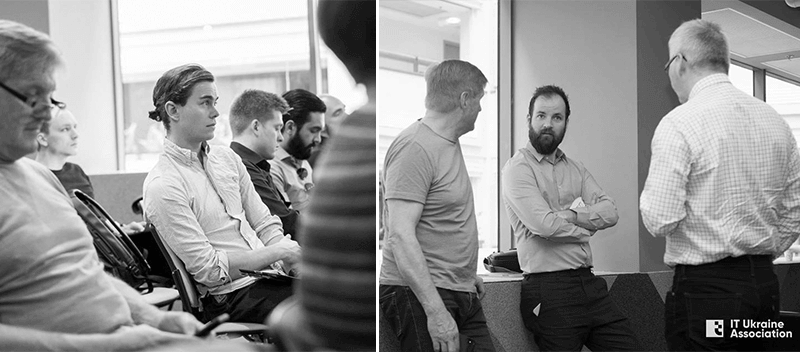 [Source: IT Ukraine Association]
Overall, this series of events shows that Ukraine becomes more and more lucrative as an outsourcing service provider.
The main takeaway is that Norwegian companies are genuinely interested in developing partnerships with Ukrainian companies – not only it is due to lower prices and geographical location but also because of expertise and eagerness to explore.
Anyway, it's definitely the beginning of something really-really exciting. Stay tuned!
P.S. The APP Solutions is a member of the Norwegian-Ukrainian Chamber of Commerce.