One of the early signals that Google might increase beyond exploration in all sorts of curious and surprising directions was the Google Maps that was released in 2005. The Google Maps project has grown over the years to carry satellite imagery, street views, millions of places of interest, turn-by-turn navigation, public transportation, traffic conditions, public transportation, and more.
Google has jam-packed a bundle of great features inside of Maps, but not all of them are easy to find. We will help you solve the mystery of Google Maps with these tricks and tips.
1. Route the easiest bike trails by Google Maps
If you enjoy cycling, Google Maps is a perfect tool for you. It will help choose safe or extreme paths showing steep hills or slopes. In such a way, you can avoid difficulties and troubles with planning a perfect route. If you bike to work, you can avoid not only traffic jams but search for a better way without any troubles.
These maps also count the total number of feet you have to climb. Unfortunately, this feature is currently only available on the desktop. Google Maps is working great on mobile phones, but you may also use it on your desktop.
2. Have lost or don't know the exact location? Google Maps can make it easy
Google Maps can show the exact address and right directions. Sometimes, you have no possibility to explain to your friends the exact location. Don't be afraid. You need to press down a little blue dot on the screen to drop a pin. Then just press on that pin and "share" your location spot via email or a message with your friends.
3. Find your way around without Wi-Fi
A lot of consumers complain that one of the major defects of Google Maps is the fact that you need to be online to use it. If you are going to take a trip to your neighborhood or nearby cities with no Wi-Fi, you can download a part of the map you need to be your guide.
You can also download and watch maps offline with a little planning: mark the three dots on the corner of the map, and click "Save the offline map." That area will be saved as Your places category in the app.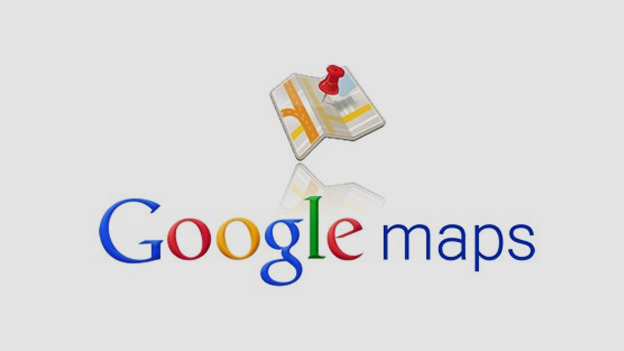 4. "Star" your favorite places
Another great way to save locations that you love is by starring them. It will add a tourism location to your "Saved Places," and create a yellow star on your map. You need only touch the needed address, and the star icon will be labeled as "Save."
5. Google will prevent you from staying without gas and money
Google lists are helpful options for you when you are out of cash or gas by searching nearby gas stations or ATMs. So in some way Google Maps is your savior and trouble-solver. Also, you can easily direct yourself towards coffee shops, hospitals, libraries, Apple stores, post offices and cinemas, and museums.
6. Make sure you don't miss the last train
If you are partying all evening and don't want to bother with this problem, but, unfortunately, you need to get home on time. Google can check for you when the last train or bus leaves and will remind you not to miss the last one. Look for your destination address and tap the navigation icon. On the next page, you can choose a transportation mode.
Change into the train icon. You'll see a list of different ways to travel. Select the one you need. A simple list of tips will tell you where to go, how many stops it will make, what buses or trains to catch, when to get off, etc. It is simple as 1,2,3!
7. Zoom in and out with just one finger
Pinch-to-zoom is one of the most spread actions of the touch screen era. You can simply double-tap to zoom in. Google has created an approach to Zoom in and out with just one finger click.
8. Google Maps knows where you are at all times
Google Maps remembers all the places you have visited in a timeline to make your location history easily accessible in a timeline view. Google Maps shows you a chronological list of visited places, how long have you been at a location, what transportation you have used. Also, you can set your information about locations.
9. Be your own traffic manager
This version is suitable only for desktops where you can watch real-time traffic data, allowing you to arrange your time and avoid traffic jams.
10. You can give nicknames to your favorite places
You should already have at least 2 favorite places: Home and Work or School, Or College. Google Maps enables you to create names and nicknames or even rename every location you want. This feature exists not only for entertaining but for making your searching tool more convenient.
11.Explore your area
Living in a big city is always a question of finding the right place to have a rest with your family or to have a romantic dinner with your girlfriend. Google Maps Make It Easy. After clicking An Explorer Bar, you will see tons of local favorites, avenues, attractions, top cafes, and restaurants.
Want to receive reading suggestions once a month?
Contact us