Blog
Google Play Store Optimization
Google Play Store Optimization
Let me just outline, that currently there are over 2 million apps in Google Play Store. That is quite a good deal of applications, isn't it?
Sounds like a piece of great news for all smart gadget users out there, but not as good for app developers.
Getting to ASO itself, which is basically app optimization for improving its' ranking in App Store search results, the surprising thing is going on. A large amount of publishers still doesn't invest in app store optimization.
But here is one thing – before people use apps for diverse purposes, they tend to search for these. Consequently, everybody wants the highest rankings in Android App Store, because you get more app downloads. It can sound simple in theory, but in fact, takes a while trialing and fixing mistakes.
While nobody really knows the exact algorithm of Google ranking, there are a few well-tried tricks that work to lift your app up in Play Store. Google Play Store algorithm seems to be more complicated when comparing to Apple App Store.
Here is a list of primary Google play store app ranking factors:
Number of ratings
Number of installs and uninstalls
App involvement (frequency of use)
Growth of downloads in the nearest 30 days
Backlinks to your app
In fact, there are a lot of common things in app optimization for Android and iOS. But let's dive more into specific features of ASO Google Play Store, shell we?
7 game-changing tricks for Android app optimization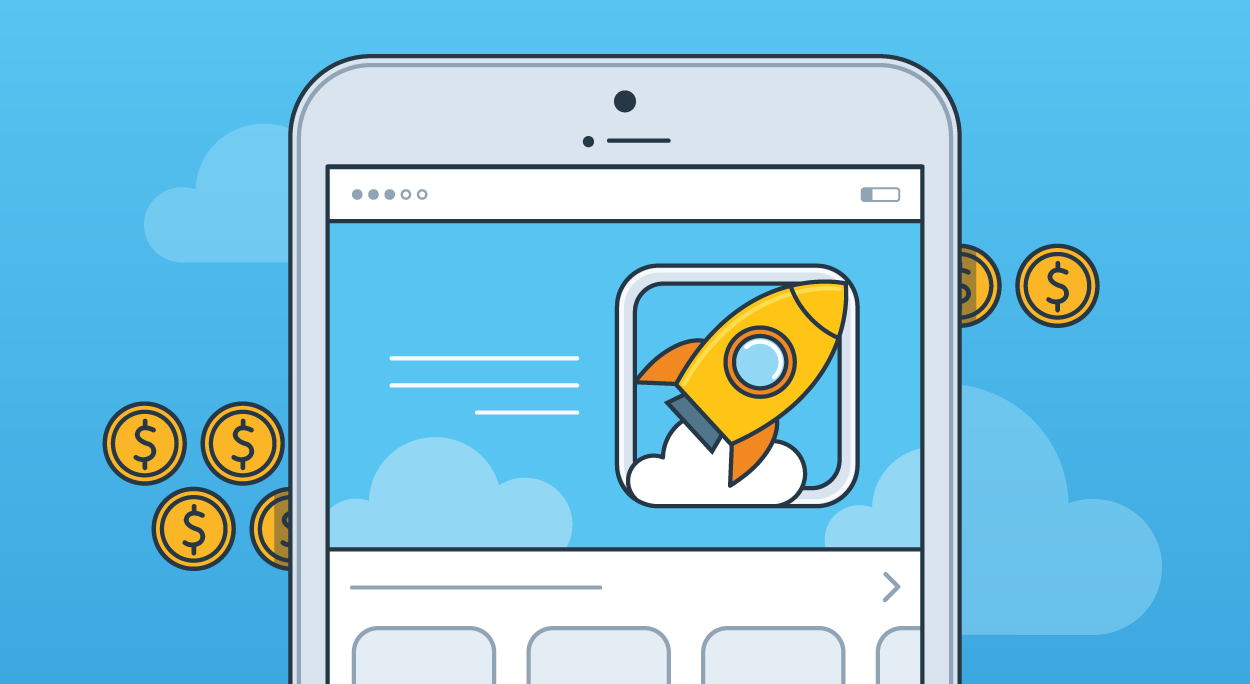 1. Find and track the keywords
This basic, yet deciding, step means EVERYTHING on your way to Google app store search optimization. Without this information, you won't even find out whether your google play search optimization is working or not.
Apparently, it's important to choose the words according to your target audience.
The keywords in Google Play Store you select should properly describe your app, so people are encouraged to download it once they find the app in the search. Besides, you want keywords to be as relevant to your application core as possible.
And to hit a maximum of your target audience, these words better be the most requested, at the same time overlapping competition as little as possible.
There are cases in-app publishing when particular apps gained about 300% downloads raise only from keywords optimization.
Remember not to overplay with this part to really improve Google Play ranking.
Tools for keywords research:
Google Keyword Planner
Wordstream
Sensor Tower
Wordpot
AppCodes
Ninja Search Combination Tool
You can also dig for more keywords either in users' reviews (check Review Mining), or survey your target audience on Social Media, through e-mail newsletters, etc.
2. Include keywords in the title
Speaking about the name of your application, it might be the most determining factor in ASO.
First and foremost – keywords placed in the title of your application should be with the most massive search traffic. Take time to search for this essential, because once you decided on the title, it becomes a staple. And you really want the head of the app to be descriptive, unique, sharp, and appealing.
This way you create the most comfortable and "easy to figure out" experience for the searchers.
Once your app is published, starts getting downloads and reviews, it will be also spread by word of mouth. So it's not the best idea of switching and trying different names at that stage.
Mind! Your title should not exceed 25-30 characters. Otherwise, you risk losing users distracted by not seeing a complete name in a search list and shifting to a bunch of other apps out there.
3. Description really matters…for Google
Here goes a major difference between Google Play Store and Apple App Store search optimization principles.
Google picks up the keywords from a description of your application. Obviously, we need to get the most out of it.
Experience shows that using keywords 4 to 5 times throughout the app's definition will improve your rankings up to 20 spots. But again, do not stuff your description with the whole range of keywords straight – that's a way to turning it into spam.
4. Now visuals – App's Icon, Screenshots, Promo Video
Looking for an appropriate application, a lot of searchers will "window shop". And the app's icon is the first thing to pay attention to. It should be of high quality, utterly informative, and attractive design. There are also clear specifications Google expects your icon to include, so you can, obviously, Google it 🙂
Killer name and icon might be not enough for catching your prospect's full attention. So make sure to use all 8 available screenshots for different types of devices – phones, tablets, TVs. You need a set of high-resolution screenshots with the descriptions on them to show the most goodies of your app.
To make these pics even edgier, use various dynamic tools (Promotee, Adobe Photoshop, PlaceIt, Screenshot Maker Pro) to simulate running the app on the device.
A stunning Promo Video is a cherry on the top of your cake. That is why Google Play is so awesome. You simply upload it to YouTube in a matter of minutes.
Make your video short and on point to respect your people's time, they will appreciate that a lot! You wanna highlight only major features and advantages within your app.
5. Work those reviews and ratings up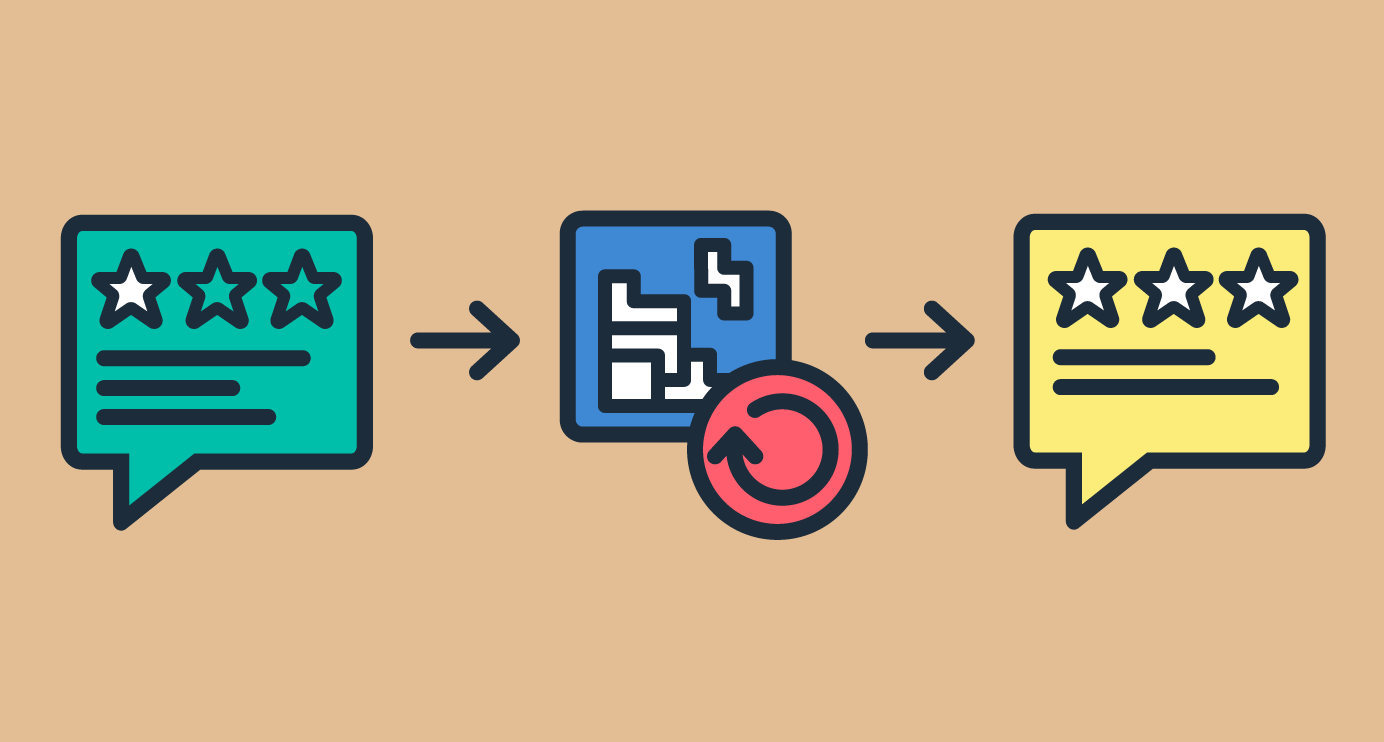 The truth is it takes a number of downloads to get displayed. So asking for reviews and improving ratings of the app is a significant scope when doing a qualified ASO.
Zendesk claims in its' recent survey that around 88% of consumers are mostly influenced by online product reviews before they make a decision to buy an app.
So again, head to your customers and ask to leave favorable reviews. As far as your app is satisfying and involving, it won't be a problem for them.
For Google Play Store there is also a great chance to avoid negative reviews from users.
You can simply provide them with a clear direct channel for giving feedback to developers within the app. This way you can ask users for reviews (Important! Only when they are the most engaged, not really when they are busy performing tasks on the app, ok?). Just preface by asking a simple question – are you enjoying the app?
6. Localize your app
You always want to translate the application to the languages of your target regions. It's a true must to offer a localized version of your product, except a common international option.
7. Backlinks are going to make wonders for your app
It's the same as with a normal web search when links from reputable A list resources increase spreading the application over the net. You don't wanna deal with low-quality Z list link farms for getting optimal results.
Therefore, it will be great to promote your app on some popular websites, asking them to write about your application and providing a link to your app page. You may also consider starting your own blog and contact press for people to get more opportunities for exploring your app.
Want to Learn More About The APP Solutions Approaches In Project Development?
Download Free Ebook
Overall picture
A global trend is all about the growing price of each app installation and the same rising number of downloads required to appear in the featured ratings of Google Play Store. So promoting the app can become a truly challenging activity for the narrowed budget companies.
At the same time, Google Play Store optimization can complete your whole marketing strategy at a lower cost and give tangible results already in the short-run. Don't waste that chance and absolutely try it.
Happy app store optimization, guys!