The APP Solutions is one of the Top Mobile App Development Companies
Autumn is the time of harvest and good news. And one of the good news is that SoftwareWorld, the reputable platform, listed The APP Solutions as one of the Top 50+ Ukraine Based Mobile App Development Companies In 2019. We deeply appreciate the SoftwareWorld trust and will continue to develop world-changing mobile solutions.
You can also check the full list on the link.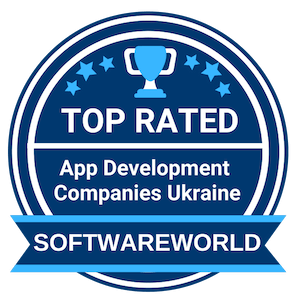 Our key to success is building scalable intelligent web & mobile applications that simplify people's lives. Our team is being around on the market since 2014. During this time, we managed to cooperate with CNN, Loreal, and other businesses of all sizes. We also have become the official partner of Google Cloud Platform after working on the cloud-based solution for the Nanopore DNA sequencer project.
We have also gained expertise in the following industries:
Currently, we are working on numerous machine learning projects for the European market, so wish us luck!