Blog
Mobile App vs Mobile Website: What to Choose?
Mobile App vs Mobile Website: What to Choose?
Mobile app vs mobile website: It is a big decision that many business operators are making as they struggle to determine what method is the best way to reach out to, connect with, and serve their customers.
One of the most important things that impact this choice: cost-efficiency. There are other factors to consider when making a comparison between app or website setup that may be overwhelming for a business owner who simply wants to connect with his or her target audience.
In our article below, we'll talk about the differences and unique features associated with a mobile app and a mobile website. Armed with this information, you will be able to answer the question: "Is it better to use an app or website for my business?". You may even find that it might be good to develop both a mobile app and mobile website to reach your customers and give them easy access to your products and/or services.
HOW MUCH DOES IT COST TO DEVELOP AN APP: DETAILED FEATURE BREAKDOWN
The major difference between a mobile app and a mobile website is that the mobile website is accessed by the user via the Internet (therefore requires being online) and the downloadable application is a separate app installed on the phone and can be accessed both online as well as offline. To create such mobile apps or websites, we suggest outsourcing an app development company.
While both options have some remarkable visual similarities, there are some major differences in terms of features, the purpose of the app/website, budget factors, and the size of the audience you can reach with each option.
WHAT TECH STACK TO CHOOSE FOR YOUR PROJECT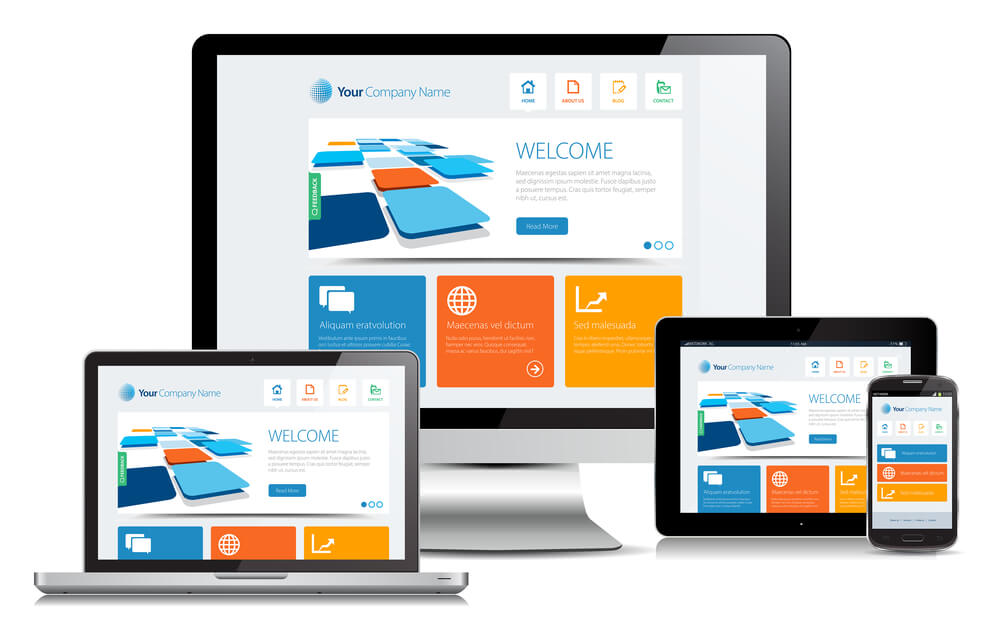 What is the Difference Between an App and a Mobile Website?
Let's talk about definitions:
A mobile website is a website for the design of which has been scaled and optimized for mobile devices. Typically, it features smaller fonts, fewer page elements, and less white space (compared to traditional desktop versions.)
The mobile app is a separate program stored locally on your phone that uses the device's hardware and software features and usually creates a better, more intuitive, and faster user experience.
The main question you need to answer: what do you want it to do? What actions do you expect your mobile app or mobile website to perform?
Want your users to be able to read your website on their mobile devices? Choose a mobile website.
Want to raise brand awareness? Use a mobile app.
Don't need any special features, mainly content-oriented? A mobile website.
Want to make videos or integrate the app with the device's hardware? Use a mobile app.
A mobile app is available to the user through a downloadable file either from various Android app stores or the Apple store. Once downloaded, the app installs on the person's device automatically and doesn't need the use of a mobile browser to access the content.
At the APP Solutions, we recommend creating native mobile apps, i.e. the app is designed for one platform: Android vs iOS (or, if you're creative, BlackBerry). Yet, you can also create a cross-platform app that would work with more than one operating system.
HOW TO MAKE AN APP: LIFE CYCLE OF MOBILE DEVELOPMENT
A mobile app may offer content to the user that is downloaded onto the mobile device in its entirety or it may pull some material from the Internet while the app is in use. (Keep in mind that the latter case would require the user to have an active Internet connection.)
Mobile websites are not downloaded but are something a person can access using a browser to view content online. A mobile website is basically your usual website (that people access via desktops) but the design is adapted so that the user can easily navigate the website using touch and all elements would be of adequate size on a smaller screen. If accessing the Internet with a mobile device, the user will need a 3G, 4G, or WiFi connection and an Internet service provider.
HOW TO OUTSOURCE MOBILE APP DEVELOPMENT
So what is the difference between a mobile website and a regular one? Simple: The mobile website is created so that it presents on a mobile device with the appropriate size and resolution graphics. Just like a traditional website, a mobile website is entirely capable of displaying video, images, data, and content. The mobile site can even access click to call and mapping (based on Google maps) mobile features.
Mobile App or Website: Which One Should You Use?
Your goals will ultimately define whether you want to use a mobile website, a native app, or both. For example, consider a game app like angry birds: The app is entirely downloadable and can be installed on a mobile device. If you plan to develop mobile games, mobile app users can download is your best bet.
In contrast, if you have a website online already, you may want a mobile website to act like your existing website and even duplicate the content you offer online. You can offer content that is mobile friendly without having to have an entire app coded for the purposes of doing so.
KOTLIN VS. JAVA: WHAT TO CHOOSE FOR AN ANDROID APP?
Of course, there are situations where you will find you can benefit from both options. This option is ideal if you have a website before you get a mobile app. For the most part, the most logical order of things when it comes to establishing your mobile/online presence is that you have a mobile web presentation first.
Then, you can offer a mobile app as a secondary, useful application your customers can use for specific purposes that one might not otherwise be able to complete through a traditional Internet browser (for example, if your project requires recording a video, therefore needing a camera and microphone access – which, for example, mobile Safari doesn't allow.)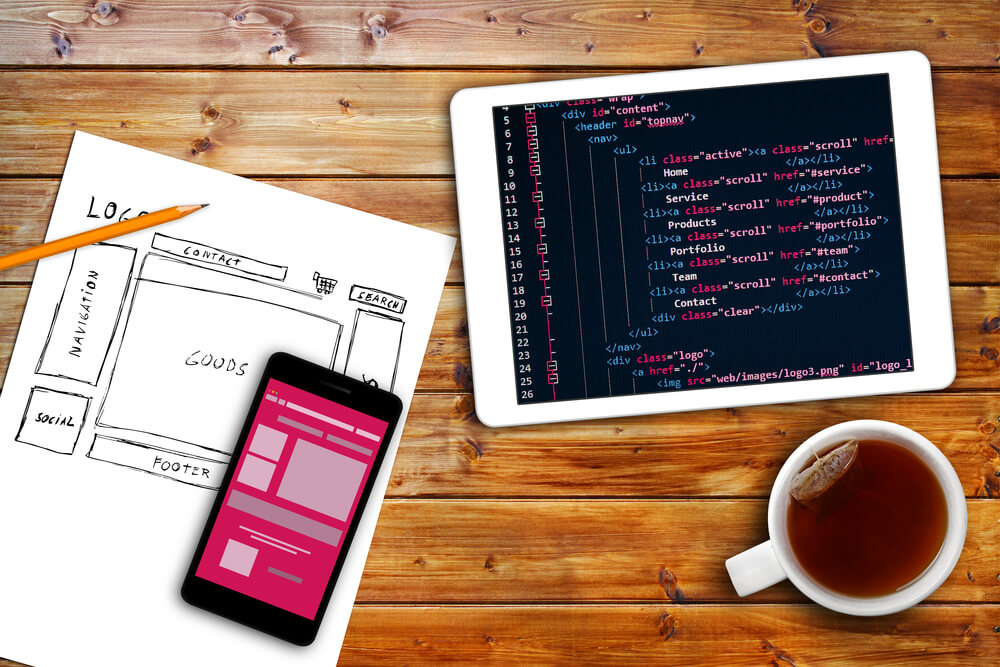 Native Apps and Mobile Website Benefits Comparison
Native apps and mobile websites each have their own set of advantages. In fact, a mobile website has several inherent benefits when compared to native apps:
You get a greater outreach
They are ideal for public communications and marketing endeavors
They cost less than a mobile app
They offer greater device compatibility (because you only need a working browser and Internet connection)
When it comes to mobile websites, there is no waiting to gain access to content, product, or service information. In today's culture, where it is just as hard to get the attention of a web user as it is to keep the user engaged, immediate website access is really preferred. With mobile websites, the user does not have to take the time to download or install anything, and while most mobile downloads take mere minutes, in those few minutes you still run the risk of losing the interest of the user downloading a mobile app.
What's more, you do not have to worry about having separate mobile apps so users of different devices can access the mobile website. Whether the user has Blackberry, Android, or iPhone, as long as the user has a browser on their phone, they can view your mobile content.
READ ALSO: Mobile App UX
Upgrading a mobile website is something that can be done with immediacy, as you can make your website changes and then publish the content. When it comes to upgrading a mobile app, you will have to make updates to the application and push the new updates to users so they can download it before such updates become useful.
Granted, that's all nice in case you simply need a copy of your usual website for people to access on their phones (which, in our day and age, is sort of a must.) When you need more complicated things and you have greater plans for your app than simply copy the content on your website, a standalone mobile app is a way to go.
FUNCTIONAL VS NON-FUNCTIONAL REQUIREMENTS: MAIN DIFFERENCES & EXAMPLES
Mainly, it's all about user experience (UX). Whatever you do, think of your user and his/her journey through your website or app. For example, your website might present general information about your project and your app will be tracking the person's running workouts or streamlining the shopping process in your eCommerce business.
We hope this was helpful to you. In case you have more questions, ask away in the contact form and we'll be glad to help you with choosing the best option for your web browser or mobile project.