The most popular apps on the market are literally innovations. And it takes a lot of time and effort to make your own app that will really stand out from the crowd.
This article will answer the question "how to build a phone app" in details.
Steps to making an app
First, let's break down the milestones of app building that will take you to the desired product.
Planning stage
Business analysis - a strategic approach to mCommerce, requires a detailed study of the market. Includes idea evaluation, SWOT, requirements collection at all levels.
Mobile strategy - basically, the roadmap to a successful market penetration: market analysis, competitors research, technology & tools research, comprehensive marketing strategy.
Technical documentation
Also known as a technical specification or a software documentation, this paper is a complex manual of your product, outlining requirements, business logic, and leading your specialists through all stages of the project.
It will include everything starting from an intro, a purpose of the app, all definitions of technologies to be used, testing to be done, timeframes, budget, and even concerns or doubts.
This part is continuous throughout the entire development period.
Prototyping
Creating a sketch - the very first and draft version of your app on paper that sets up major aspects - logics, number of screens and the way they interact with each other;
Creating wireframes - provides the visualization of the draft app structure;
Creating a clickable prototype - helps to find out and analyze all possible use cases, discover logical breaks and technical inconsistencies in the original idea;
Designing app skins/final design - collecting all wireframes and putting these together to get the final design.
Software development
Front-end - in other words, client-side development, that is about tools and techniques used to create a presentation layer of the software for a direct user interaction with it;
Backend/cloud storage-a server/database part of coding and maintaining a technology, which connects the front-end part of the app with the data access layer.
Quality assurance
Testing and fixing various segments, correlations, and bugs in the app:
Compatibility testing - running the app on different devices and screen sizes;
Interface testing - checking the navigation, menu, and buttons performance;
Device compatibility testing - checking how the app looks and performs on various screen sizes;
Low-level resources testing - examining the app running on low battery, slow Internet connection, etc;
Security testing - quality assurance of sensitive data safety;
Beta testing - preliminary focus-group examination of the app and getting feedback.
You can read more on this topic: The Benefits of Quality Assurance for Businesses
Publishing & Maintenance
Publishing of the app and its updated versions to a chosen app store;
Infrastructure support - either you have an admin panel to post on or cloud service integrated, you'll need to make sure it functions properly;
App store optimization - helping your app move onto the tops of search lists and this way gain more users.
How hard is it to make an outstanding app
Figuring Out What Direction to Take
With Android and the Apple App stores overloaded with plenty of options and with millions of users accessing both resources daily, you may wonder which platform should you pick. In fact, both Google Play and Apple store hold over one million apps, and they are literally in all shapes and sizes.
Just check this stats from Q1 2017 out: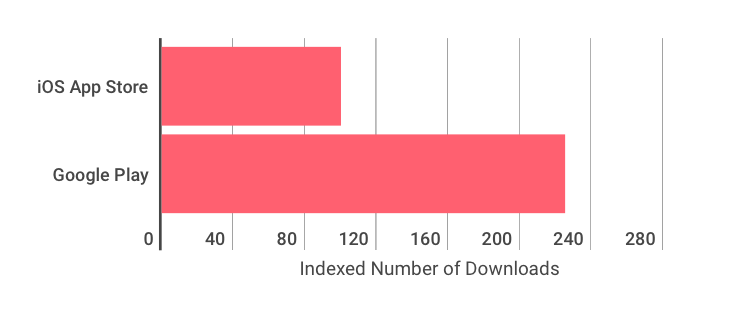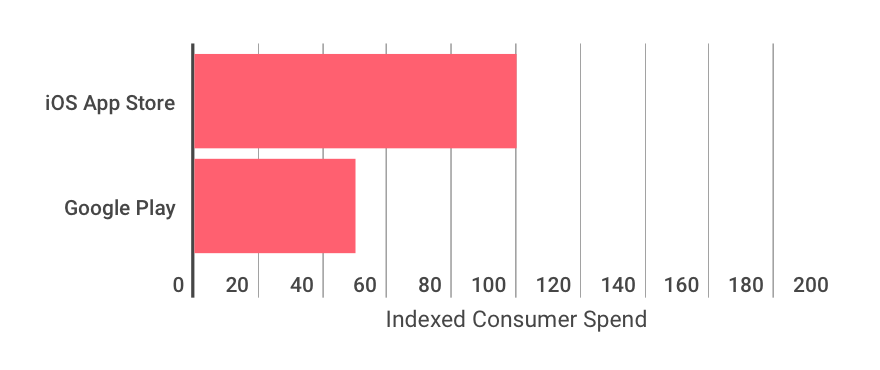 Mobile apps are suitable for various age groups depending on the idea. Considering this, it gives you a good room for thought about making your own mobile application.
Answer those questions and you'll build the concept of your perfect mobile app:
What genre would you prefer to wrap?
What age group will your app cover?
What useful or entertaining benefit will it bring?
What content will you include?
What monetization model will you choose - free, freemium, premium, in-app purchasing or something entirely different?
Here is a demographic portrait of the two world's most popular OS users: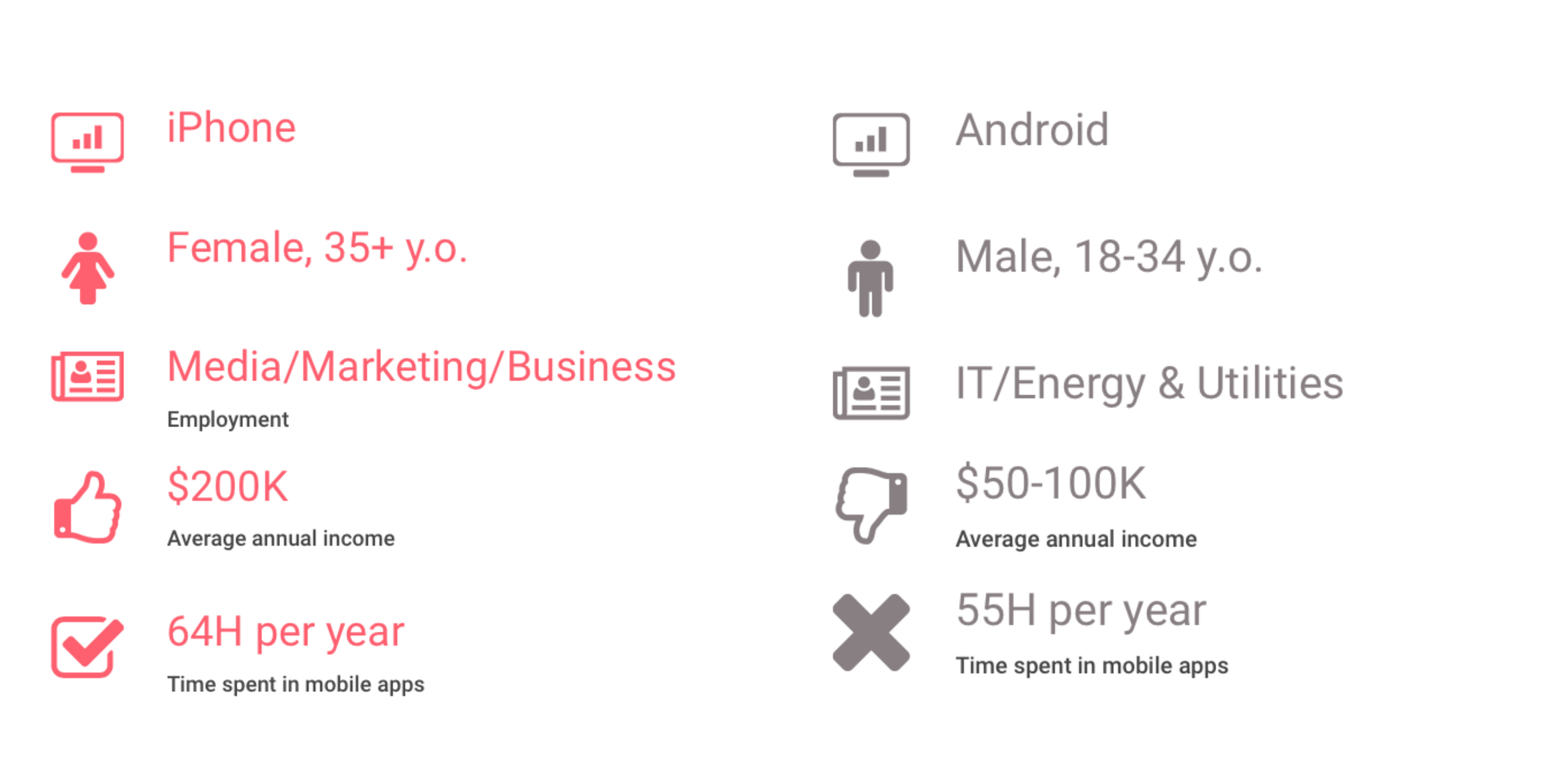 Take Notes
As you consider the above questions during the initial phase of phone app development, feel free to let your imagination run! Make sure to document your ideas as you go along: this way you won't lose track of any good idea among many. You might want to get some paper so you can draw a mockup or write down a couple of statements.
Comparative Research
Research mobile applications in the genre you chose. Research professional teams developing mobile apps too. Maybe you will consider outsourcing app development.
Find out what you like and dislike about the apps. Can you integrate the feature you liked in your app in a unique way? Which features don't look suitable? Are they something that would make you avoid that mobile app? Take notes. There are a lot of conclusions you can make from comparing your app ideas to an app of the similar kind.
To Code or Not to Code
Do you want to take the time and learn how to make an app if you don't have any skill or knowledge on the subject? If not, you'll have to give up some control and hire a coder together with a design team to create the app for you. Bear in mind the app created for you may not perfectly match your vision, so communication is everything here.
Before you say no to learning to code, you need to know what is it all about. Google and Apple have resources you can use to start making mobile phone applications. You'll be able to put everything together, test your app, fix bugs, and test it again. You'll need to be familiar with CSS, JavaScript, and Objective C. HTML, Javascript, and CSS are for web apps. JavaScript is also for Android apps. Objective-C is the coding language used for Apple apps. Seem too overwhelming? Then go outsource the work.
Where to Make an App: Outsourcing
Determining your budget is crucial when planning a software development project. To help you to estimate the cost of your mobile app concept, our team has created an app cost estimation tool. It will take you about 5 minutes to fill all the fields and get the exact app price: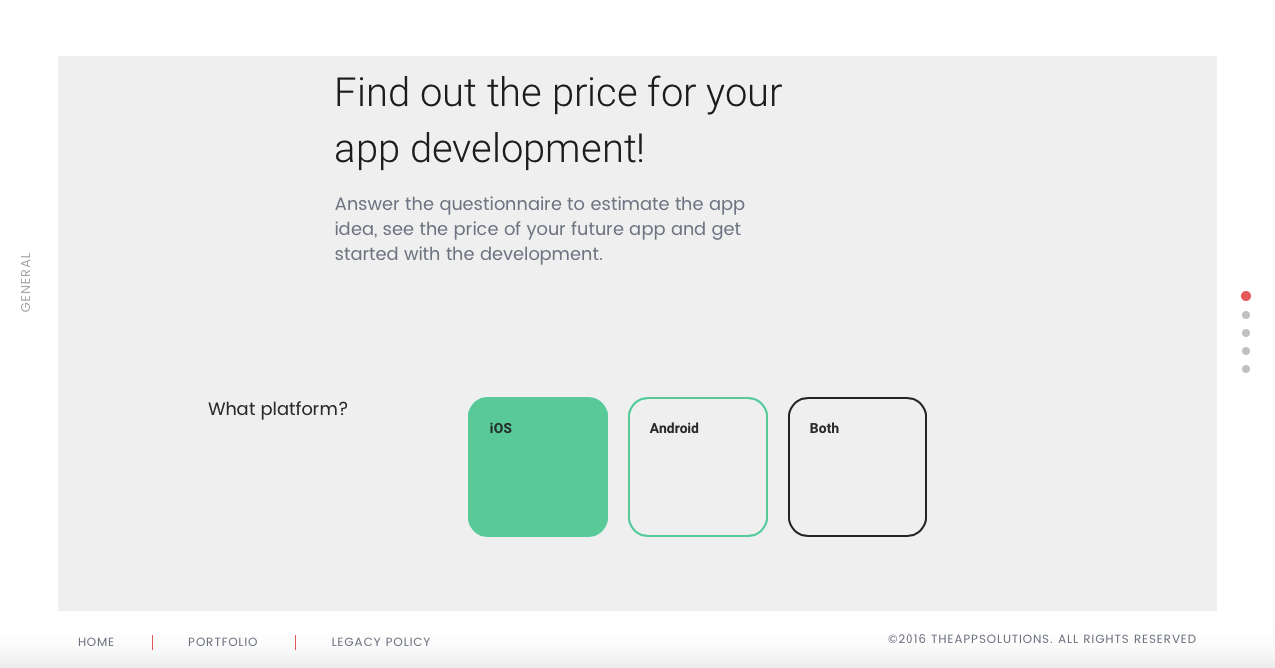 Make sure you choose highly qualified developers as well. You can always use freelance sites to find mobile app developers. Do your homework and be clear about what you want.
When selecting a development partner, check their testimonials, references, and portfolio. Also, interview every candidate in detail. The hiring process is indeed one of the most deciding steps on the way to develop your own app. If you choose poor quality developers, you'll probably end up with the kinda similar quality app.
Before hiring a developer, let him share with you a couple of ideas on your project. For example, the developer may know what monetizing model would work best in your particular case. This way you'll know this guy will not only code what you tell him to, but also contribute his experience to the final product.
Discuss the ownership aspect of the code and the app with the developer. Make it clear you demand full ownership of both once it's completed. It's also a good idea to get this agreement in writing, as well as NDA.
Question the candidate on the stages of the development process:
How long he or she thinks the project will take;
How they go through the testing and debugging processes;
How many iterations will the developer create under the contract;
Will the developer cover the updates to the app and new versions?
Third Party App Creation
There is one more option to make your own mobile software with the help of applications builders. They differ a lot, mostly regarding available functionality. But no worries, these are really quick and convenient code-free options for simple apps.
Therefore, you'll need to do a bit of research to determine what resource is just right for you. No two third-party solutions are identical, so search, compare, try and choose.
App Development
The app development process can vary significantly from one app to another. Sometimes it requires huge analytical research and involvement of experts from specific fields. In a different case, the polished design is a must. Anyway, there are some major stages you can't skip described at the very beginning of the post: planning, tech documentation, prototyping, actual coding and quality assurance.
Mostly, we recommend our clients start with a minimum viable product.
MVP is a development approach where a new product is developed with the acceptable range of features to satisfy early adopters. The final, complete set of features is only designed and developed after getting feedback from the focus groups.
In short, this stage is a significant one to start with. You know for sure what you want, you got a strong vision and visual functioning example of what you expect to get. This makes communication and overall cooperation with your developers' way easier.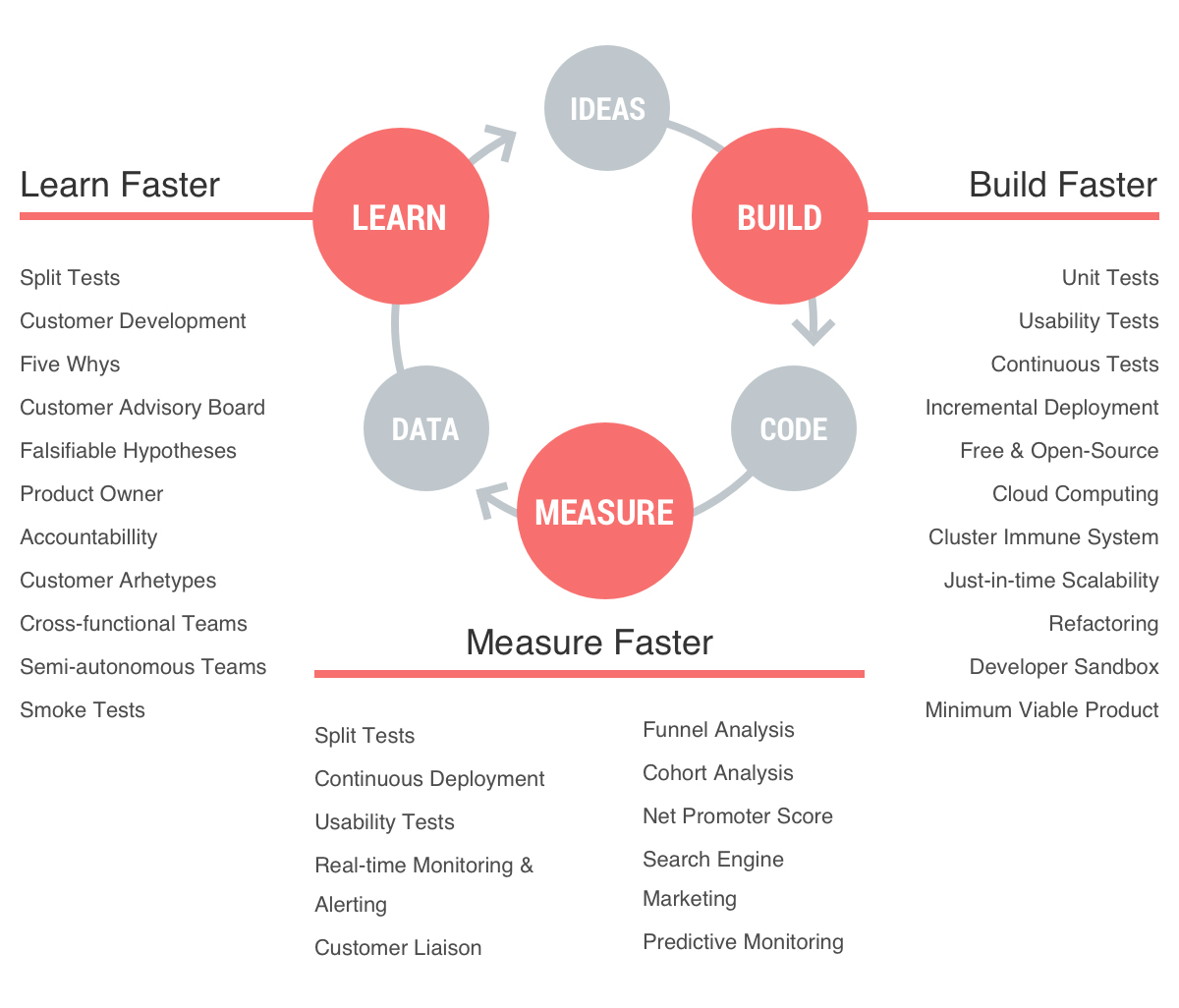 How to make a phone app that rocks!
The above measures are just the basic steps you'll need to take after asking yourself a question: how to make a mobile app. Don't be at all afraid to let your fantasy set you on a path to app development. Yes, it's a challenging task and a long time before your app will bring in the first revenue, but you'll find it so worth it.
Good Luck!