Blog
Building community apps: How Technologies Can Bring us Together?
Building community apps: How Technologies Can Bring us Together?
To become our best selves, we don't need much. Such simple things as love, support, and the ability to feel empowered, help us live a healthy and happy life.
In contrast, the inability to feel connected, loneliness, and feeling like an outsider make us sad and damage our health by causing chronic diseases.
Especially now, when the pandemic has limited our social interactions, loneliness has become even dangerous, slowly killing us from the inside.
So, how can we leverage technologies to battle loneliness?
The solution is in online communities. Many community admins are using Facebook groups and Slack software to communicate with community members. Unfortunately, such messaging tools cannot provide a meaningful connection to a society's members.
For this reason, the development of community applications is becoming more popular in recent years. A society-based app is the best alternative to social networks, where instead of feeling engaged, users feel even more lonely than offline.
In this article, we will talk about the difference between social group apps and social networks. We will also talk about resident app development, define features for a community app, and calculate its costs.
Now, let's find out what are apps for communities and the reasons people invest in them.
READ ALSO:
HOW TO CREATE A MUSIC APP LIKE SPOTIFY
HOW TO CREATE VIDEO SOCIAL MEDIA APP LIKE TIKTOK
HOW TO BUILD A DATING APP LIKE TINDER
HOW TO MAKE A LIVE STREAM WEBSITE LIKE TWITCH
HOW TO DEVELOP AN APP LIKE NETFLIX
What is a community-based mobile app?
Community applications serve online communities, a group of people with similar interests, values, and beliefs to help them engage socially.
An application for community is the place where people can create and upload multimedia content, share it with other members, discuss topics in built-in forums, share their ideas, and even run online video events.
At the beginning of the 2000s, all such societies existed in web-based forums, where members created threads to discuss something with others. Now, thanks to developed technologies, mobile devices are affordable for anyone. So, you can connect with society members via local community apps.
However, there are online communities that still prefer web-based community forum software to mobile apps. Examples include:
Github, a professional community for developers to share pre-coded app features, ask questions, and review codes.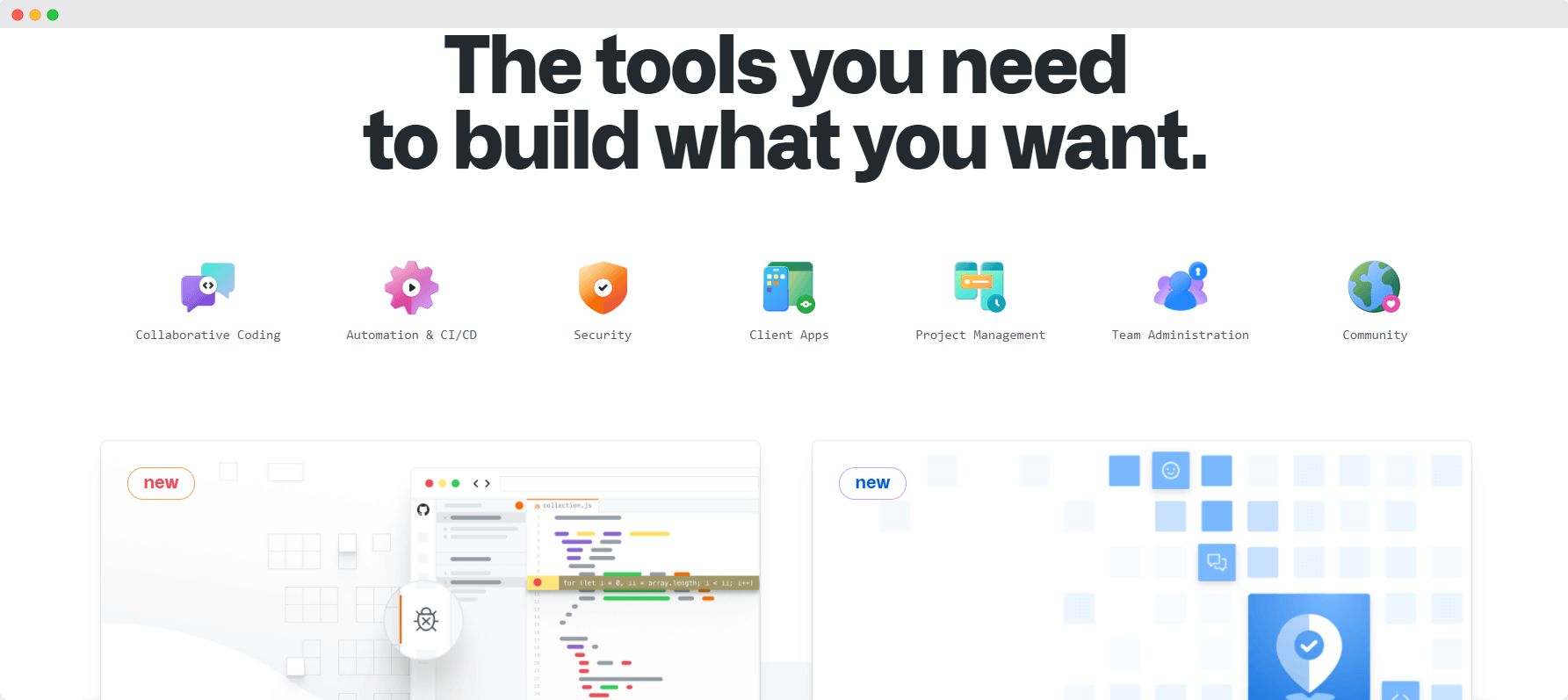 Quora, a question-and-answer website where questions are asked, answered, followed, and edited by Internet users.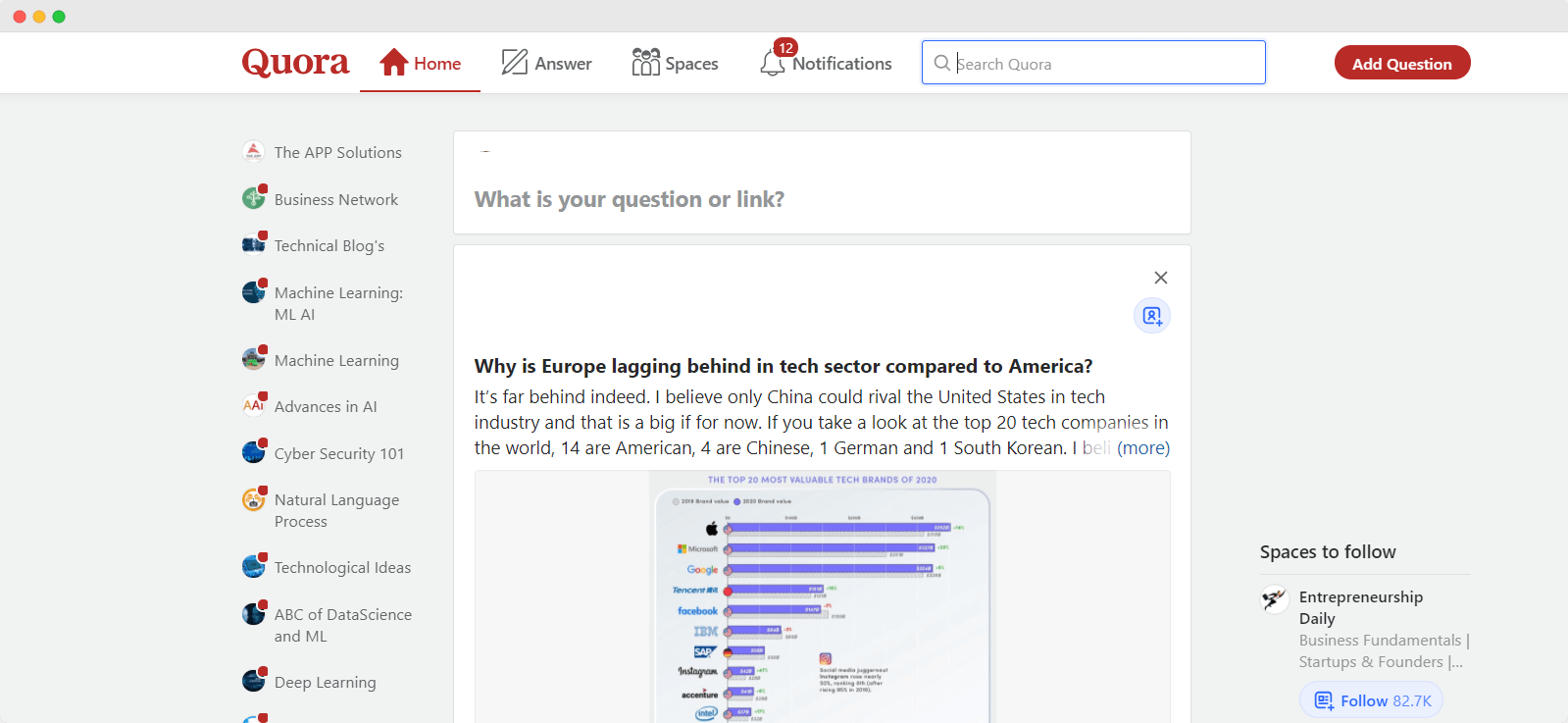 Airbnb, the peer-to-peer network of travelers and hosts, has a dedicated community for hosts to share their experiences.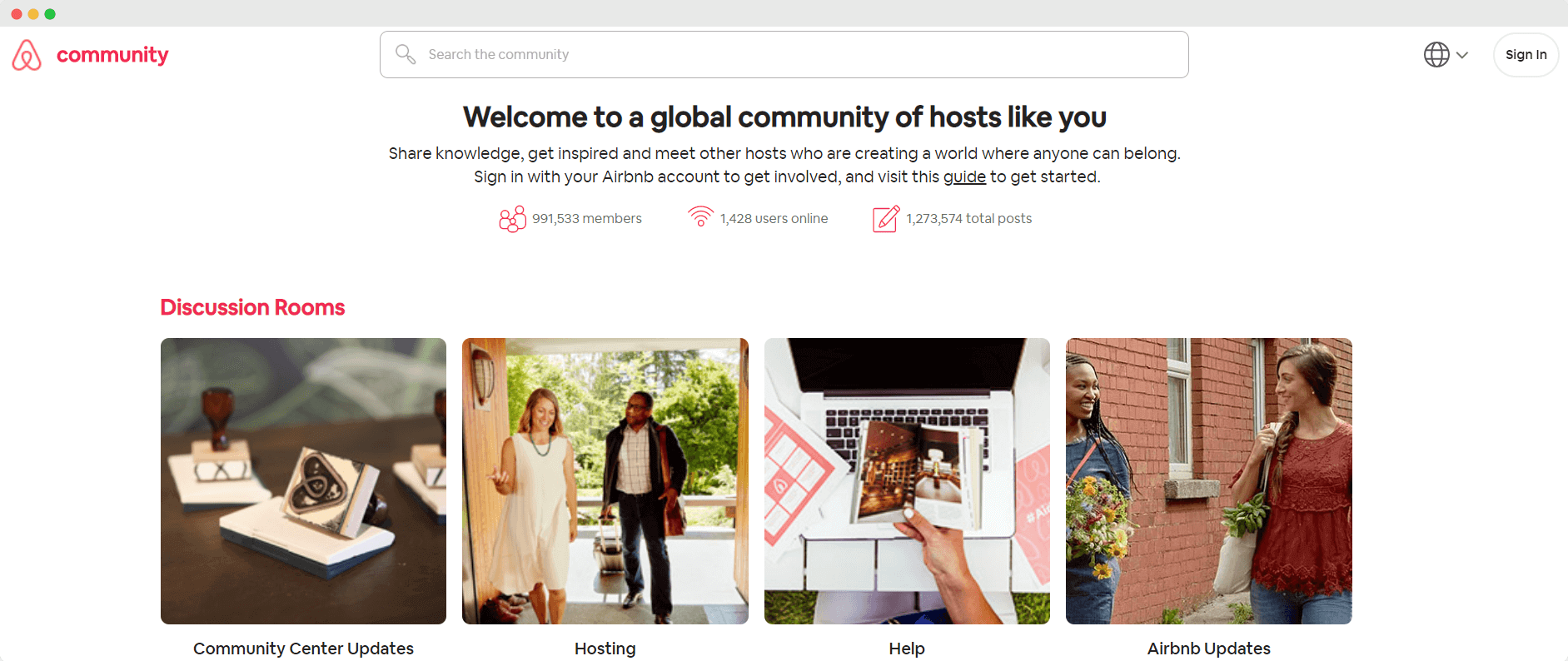 Why do people create community applications?
If you can create a community in a Facebook group, why build online community apps?
People prefer the app community to social networks for the following reasons:
Lack of necessary functionality
Questionable user data privacy
Mistrust in social network politics
One example is Facebook, which has been criticized for selling users' data to third parties, applying face recognition without users' permission, and denying location privacy representing significant setbacks for civil rights. Don't forget about fake news and interference in governmental elections with political ads.
At the same time, a community-based mobile application has the following benefits:
Build loyalty. Brands develop community applications because it is a proven way to build loyalty, engage with more potential customers, promote products, and run marketing campaigns.
Stay connected. Neighbors who live in the same area use apps for neighborhoods to bridge the communication gap. With a neighborhood communication app, they can plan and organize social activities, raise funds, and share their news with neighbors.
Receive advice. Professionals use community applications to find reliable business service providers, keep track of current trends and events, ask for career advice from industry leaders, and share compelling cases from their work.
Learning new things. Students access online courses in education community apps, get new knowledge, and dig deeper into one particular topic.
In a nutshell, communities create mobile applications to stay connected with other members without sharing their personal information with third-party providers and receiving all the functionality they need. But, the reason people prefer community building apps to social networks has even deeper roots. They originate from the inability to find similarly-minded people from 2.7 billion Facebook users, something called the "social media paradox."
How do the best community apps solve the social media paradox?
Belonging to a particular society and engaging with its members has a direct impact on our health.
Cigna Health Insurance company's report suggests that about 50% of the U.S. population feel left out all the time. The report also shows that loneliness damages our health the same way as smoking 15 cigarettes a day. In the report, Douglas Nemecek, MD, Cigna's chief medical officer for behavioral health, stated that loneliness is a growing health epidemic. Despite technologies that can connect us, the loneliness rate has doubled since the 1980s.
In 2017, Julianne Holt-Lunstad, Ph.D., a psychologist at Brigham Young University, presented the research linking loneliness and social isolation to many health risks. The results are terrifying. Her report included robust evidence that social isolation and loneliness significantly increases the risk of premature mortality, and the magnitude of the risk exceeds that of many leading health indicators.
Isn't it strange? We have access to social networks with billions of users who can become our friends. At the same time, we continue feeling lonely and slowly destroying our health. Here is the answer.
According to Joseph Burgo, Ph.D., a clinical psychologist, interacting with people through social media, undermines loneliness. Social media sharing focuses on the best experience, and everyone tries to look like a social media winner. But, "seeing all those fabulous parties, vacations, meals, etc. enjoyed by our 'friends' can make us feel lonely," he says.
Ironically, social media that initially aimed at connecting people are among the factors of why people feel loneliness, i.e., the "social media paradox." It is the idea that social media doesn't help us support real connections and judge our worth by the number of likes and hits, contributing to feelings of distance and isolation.
In contrast, an online community chat that gathers a few people who share similar interests has the opposite effect. You can find significant connections with people who understand you, share your ideas and values.
After joining an online society, you no longer have to be afraid of being left out by indifferent people. Other members care about each other and contribute to one shared idea.
You can also make meaningful connections with people from different countries and cultures easier. If we share common ideas, learning from each other without prejudice becomes even more straightforward, despite things that divide us.
Once you are ready to build a neighborhood app, you may ask yourself the following question: "How to create my community mobile app if I have no experience in coding?" We are here to help you with this task.
Main steps to build a community management system
Fortunately, to develop an application for your community, you don't need to be a coder. Development teams will build the project for you. Your task here is to make critical decisions that will impact your app's functionality, development costs, and time.
Here they are:
Step 1. Define your audience
If you don't have an existing online community that lives on Facebook or other social media platforms, you need to decide what your community will be about.
For this goal, ask yourself the following questions:
Who are you?
What are you doing in your spare time?
What is your job?
What can't you live without?
Check out one example:
Do you like dogs? Have a dog and are looking for people to walk it with? Or want to gather all dog owners worldwide to share experiences, advice on dog care products, and learn how to make your pet happy? Here it is.
We don't recommend to base your community on trends that will disappear with time. Instead, the idea behind your society should be something that provokes your interest from the depth of your soul and makes you feel excited day-by-day.
Now that you know who you want to gather, it is time to think about how your application will serve community members.
Step 2. Think about the functionality
All communities are different, as are society discussion apps and their features. Thus, you need to make a list of must-have and nice-to-have functionality of your app.
Related reading: Functional vs. Non-functional Requirements
The "must-have" list should include only basic functionality enough for community members to use the application and rate it. While all apps for community require a tailored feature list, here is the core functionality to consider:
User login
User profile
Newsfeed
Creating groups
Adding friends
User search
Life chat
Notifications
Media files upload
Also, consider the "nice-to-have" list as a wish list for your app. Write down features your society members can communicate without but would love to use.
Here we have some examples:
Video streaming for arranging an online virtual event
Google Calendar integration for scheduling community meetings
Fund-raising feature to gather money for the community's purposes
User matching to connect community members with the same interests
There are many options to choose from.
You may ask, "why do I need to create two lists while I want to make one app?" Well, the question is reasonable. You will find the answer in the next step.
Step 3. Ask developers for a quote
We often receive requests from readers to estimate their application. In most cases, people came to us with a basic idea of what the app should look like or its business model. We are always glad to find out about one or other project, but our developers can estimate only features and design, not an abstract idea.
To receive the app's exact development cost for communities, send both lists you created in the previous step. In this way, you will receive the time and money needed to build the app's first version with must-have features (MVP) and costs to add nice-to-have functionality during the next development stage.
Got it? By sending feature lists to developers, you save yourself time and effort and thus receive a precise estimation of your project from the start.
We understand that you are not a business analyst who professionally makes feature lists. We will help you in case you missed something. We will also easily create project documentation with detailed project descriptions, requirements, and user stories.
Related reading:
From Pre-Sale to Project Release: How The APP Solutions Work
Step 4. Choose the design
As we said, building an MVP ensures a faster time to market and costs less than a fully-fledged project. MVP functionality is defined by your "must-have" list, advice from a project manager and developers, and exists in the project documentation. But who will decide the way your application will look?
If you have some preferences for the project design, you are welcome to send screens and links. Our designers will use them as references for the project's prototype.
If you have no idea about the app's design, do not despair.
Before developers start coding, our designers will offer several variants of the application UI/UX during the Discovery phase. After selecting the design you like the most, designers will make an app prototype with the app's main screens. You can click on it and see the user's flow.
Next, the designer will create screens for the rest of the app's functionality and send them to developers.
Step 5. Build an MVP
Developers start building the application even before they receive all designs. They will set up the app's architecture components, connect it with the server (on-premise or cloud-based), and build the app's backend.
After developers receive designs, they will connect the app's features on the backend with the app's frontend, i.e., screens and their elements like icons, buttons, and third-party services, if needed.
The development team will invite you to run a demonstration session every two weeks, report about finished features, and discuss tasks for the next two weeks.
After the last feature is implemented, developers will run the final demo with you to show how the final result looks and acts. Next, they upload the project to the marketplace and make it available for installing.
You have two weeks to download the project, try it, and ask developers to fix the code in case of errors. When all errors have been corrected, you can invite your community members to install the application and start using it.
The flow we just went through describes the process of developing a community-building app from scratch. But you can choose another way. You may create an app for your community using a SaaS platform for community applications. Let's see how both methods differ and their pros and cons.
Building applications from scratch vs. using a community app builder
For building the best community-based apps, you can hire developers to create a unique project or leverage SaaS platforms. SaaS means the software as a service. Such platforms offer several pre-developed features and require less time and effort for creating society apps. Let's compare both methods.
Custom-built community platform
Advantages and disadvantages of custom applications are as follows:
Pros
Total control over functionality. Developers can build as many features as you need and integrate existing tools via API.
Unique design. A recognizable design and custom user experience create a positive attitude among your society members and make them use the app more often.
Scalable solution. You can ask developers to add extra features anytime or build a particular module from scratch in-house.
Predicted result. You know what to expect from the project even before the development begins, as far as all the project's nuances are discussed beforehand with the development team.
Securely stored user data. The system securely stores data on cloud servers and protects messages from non-community members' access to data encryption.
Cons
Time-consuming. The team needs from two to four months to create documentation and deliver your project, but the number of features determines the final project duration.
Requires effort. You need to agree on the project scope with the development team and then communicate with the project manager about its progress.
High costs. App development costs vary from $50,000 to $160,000 depending on the project complexity, the number of platforms (iOS and Android), and the need in the app's web version.
Community systems build on SaaS platforms
If you think about leveraging an app-building platform for your app, consider the following:
Pros
Quick setup. You can set up and launch your project for iOS, Android, and web within several days.
Subscription-based. You will pay a subscription to the SaaS platform from $50 for the web and from $300 for a mobile app.
Pre-build features. SaaS platforms offer all the necessary functionality, so you don't need to consider the functionality.
User-friendly. Such platforms are created with users in mind, so their admin panel is simple to use.
Cons
Lack of scalability. Your application is limited by the standard functions platform builders offer. While some solutions support third-party integrations, they do not ensure such functionality will work without errors.
No control over user data. All the information members share in such an app is stored in the platform's database. Some solutions offer storing user data on your server, but only a few provide end-to-end encryption of data sent via the app.
Lack of customizable design. App builders allow you to customize the app's URL, add a logo, and change the pre-built design template's color. You can't change an app's elements such as buttons, so your project will look and feel similar to other applications created on such a platform.
So, should you hire a development team or create a community app with a SaaS app builder? The answer is up to you. Both methods have good and bad sides, so base your choice on your community's needs, budget, and time frame.
Now, let's sum everything up.
The APP Solutions Experience: Success Story
Case Study: DOOGOOD – AN APP FOR DOING GOOD
DooGood is a social nonprofit network that supports other nonprofits by connecting them to donors and organizations. The company helps donors make safe and easy donations to vetted, locally-driven organizations worldwide.
Our company had a chance to work on such an amazing service. In this article, we are going to tell you about it.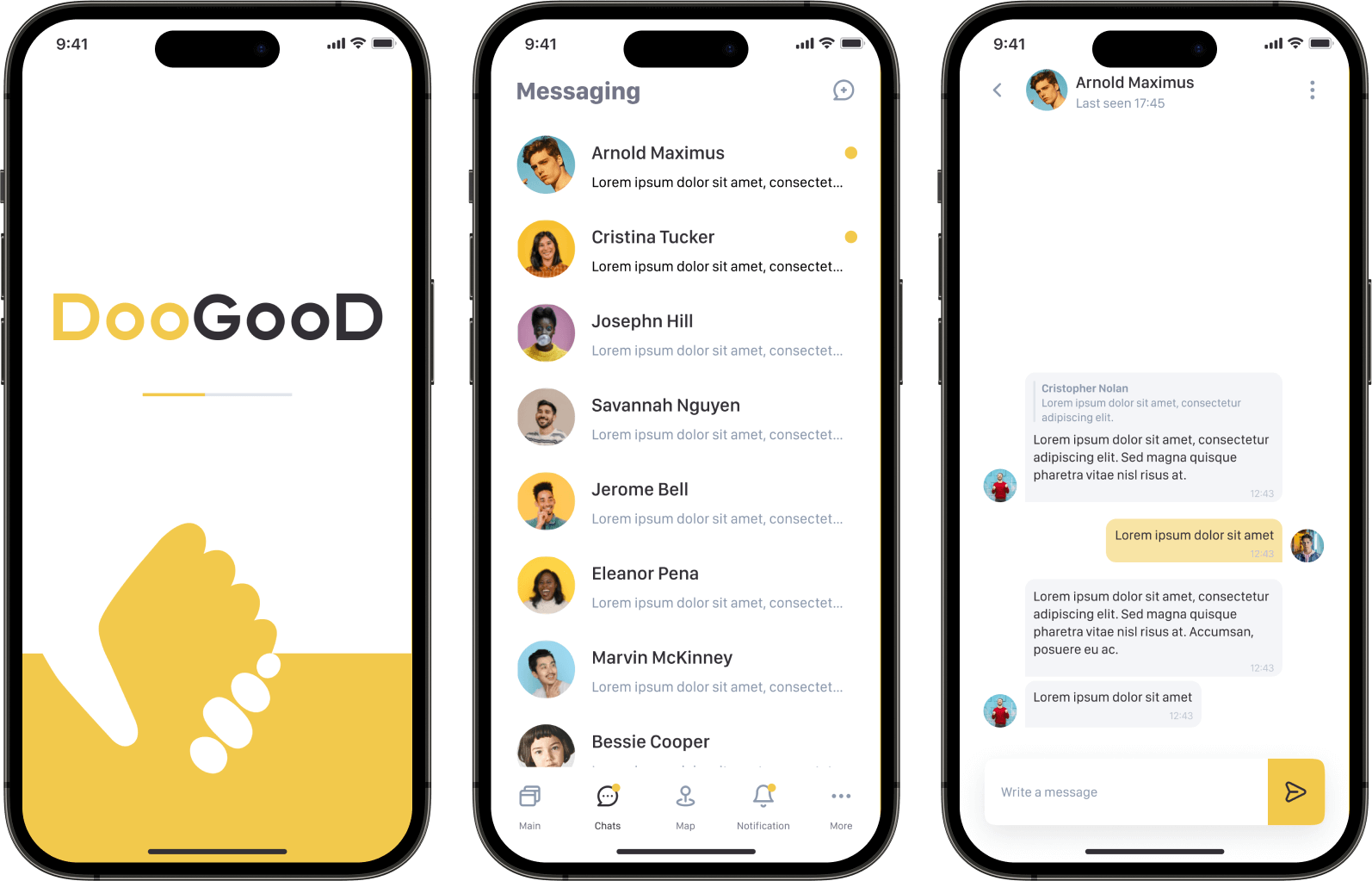 What Problem does DooGood Solve? No mobile application or another social network can make the donation process fast and easy. Most companies have obsolete sites without the possibility to talk to people, keep up with what the money was spent on, donate in a couple of clicks, or check who needs help nearby.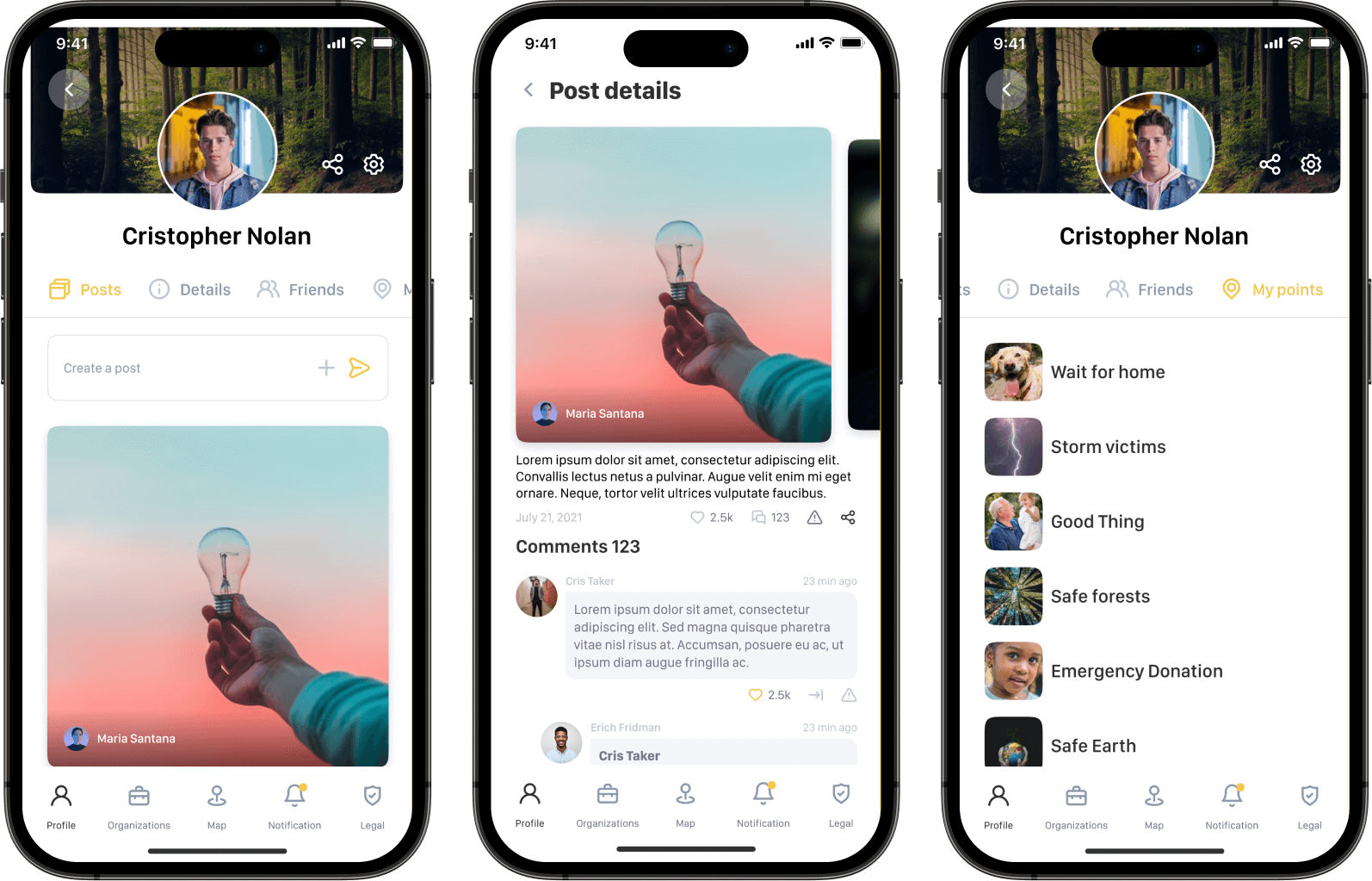 The DooGood application brings together people who need help and those who are ready to help.
The application provides an opportunity to create donation campaigns right away.

On the other hand, the application's use of social networking greatly expands its opportunities

to gather l

ike-minded people.
Creating the best community-based app: the final word
The main reason to develop the best community app is that social networks don't have the necessary features, and may compromise user trust through a data breach.
Moreover, such applications bring benefits to various communities, from startups and well-established brands to neighbors and professionals.
To create a community living app, you don't need to be a professional developer. You can either hire a development team to make a unique mobile or web application tailored to your needs or leverage online community app builders.
If you need advice from developers for your project, we are here to help. Share your idea, and we will do our best to bring it into reality.
What our clients say