Augmented Reality Retail Applications & VR Store Solutions
AR only became popular when Pokemon Go came on the scene. But even after Pokemon Go lost its prime time, the interest in Augmented Reality has stuck around. Hate it or like it, this global craze game has introduced people to using AR technology through their phone, thus introducing a new shopping experience.
Retail commerce was quick to adopt the cutting-edge technology of Augmented and Virtual Realities. These days, innovation trends are the staple of a successful retail online marketing strategy. And since the retail competition is steep, Augmented and Virtual Realities can help a business hit it big. Among other benefits, a technologically-rich approach can add value to the retail shopping experience of a brick-and-mortar store.
How Does Augmented and Virtual Reality Retail Shopping Work?
Virtual Reality has been grabbing headlines these days. However, its relative – AR – is also well-known in the retail industry. In general, brick-and-mortar stores are a great place for implementing these technologies. Augmented and Virtual Reality solutions don't need to be money-generating in retail commerce, since the cornerstone here is the customer experience. Thanks to Virtual Reality, customers can enjoy the perks of being able to see how the chosen items will look on them.
AUGMENTED REALITY IN RETAIL: NO LONGER AN OPTION, BUT A MUST
AR/VR Retail Statistics
The Grand VieW Research report tell us about the market growth by devices: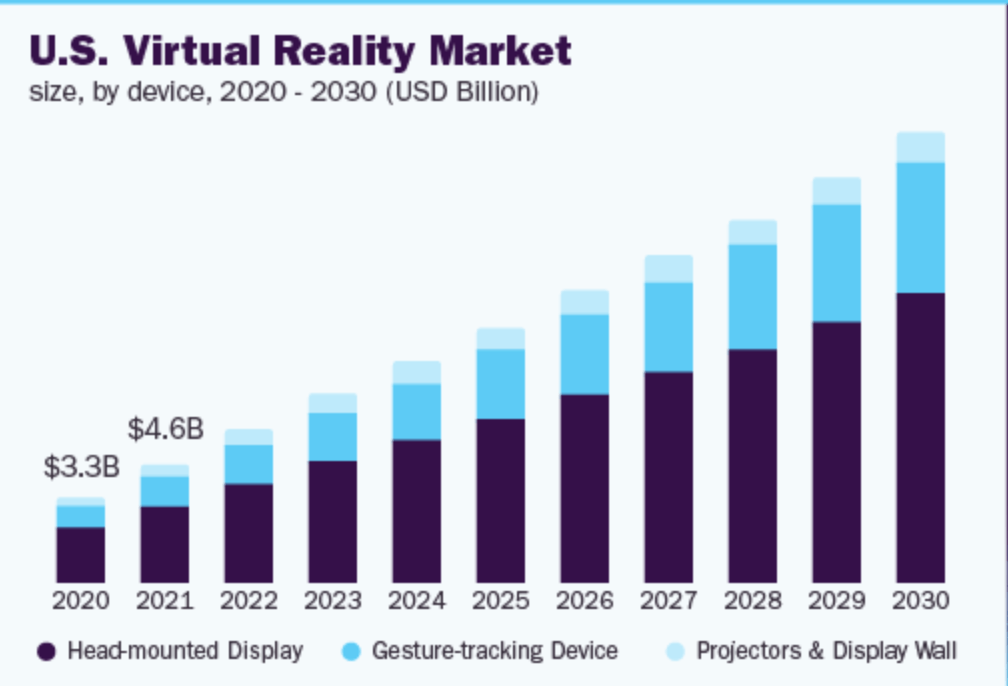 AUGMENTED REALITY ISSUES – WHAT YOU NEED TO KNOW
If we are talking about the potential market shares, retail is the sixth, with an estimated value of 1.6 billion dollars by 2025: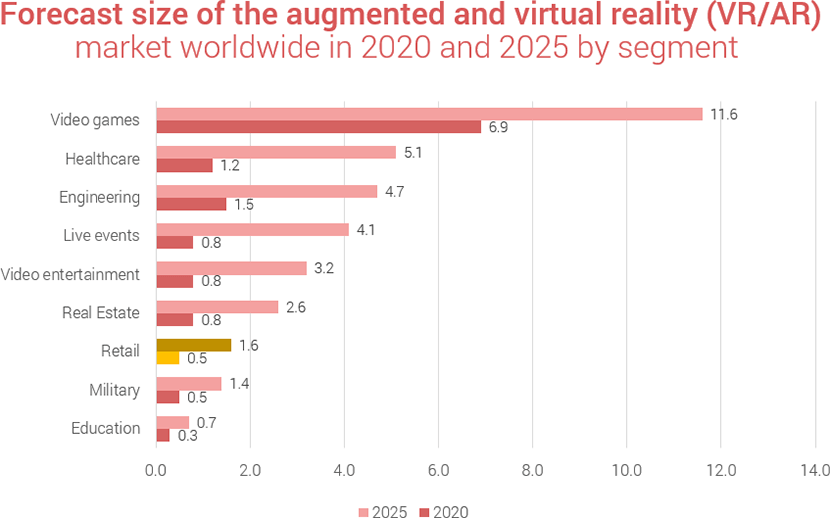 [Source]
How to Increase Sales Using Virtual and Augmented Reality Retail
Immersive & Engaging Customer Experience
Customer immersion is a new engagement. By implementing immersive technologies, you can enhance the customer experience at any offline store. Specifically, Virtual Reality allows the consumer to be deeply immersed in the retail shopping experience. It also enables retail commerce to deliver unrivaled levels of engagement with their target customers. Virtual Reality and Augmented Reality can create a one-of-a-kind shopping experience at an offline store, transforming the location into a customer-friendly space.
AUGMENTED AND VIRTUAL REALITY IN MEDICINE AND HEALTH CARE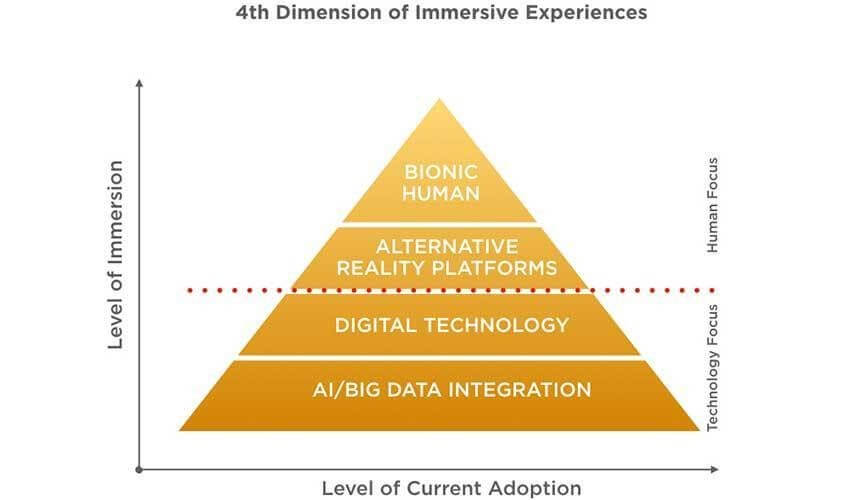 Virtual Reality Retail Store Accessibility
Although Virtual Reality is still in its infancy in the industry, more retailers are applying this technology to simplify and customize the shopping experience. Augmented and Virtual Reality solutions are relatively straightforward in their use. As a customer, you don't have to know nuclear physics to find your way in a Virtual Reality space. Although this technology remains shrouded in mystery to many retailers and consumers, most Augmented and Virtual Reality apps are user-friendly.
Read also: Virtual Reality Apps Development: 8 Problems to Overcome
Examples of Retailers Using Virtual Reality and Augmented Reality
Advanced In-Store Experience
Virtual Reality is a game-changer for a unique shopping experience at brick-and-mortar stores. Expansion into new tools and technologies is a proven marketing instrument and appears to be an affordable and effective way to engage retailers' customers in a technologically-rich space. A good Retail UX also gives you the upper hand in making the in-store shopping experience even more fulfilling.
In-Store Virtual Navigation
With a store app, customers can plan their next offline store visit. Using a navigation feature, they can get exact locations to the products they are looking for from wherever they are in the offline store. AR makes navigation a lot easier and can even provide a shortcut to the space to find the item faster.
Product Information
One of the apparent fields for applying AR solutions to a customer shopping experience is product information. Although it may seem too basic, product information is often a struggle to figure out. AR can ease this experience by offering an extended description or by comparing similar products. All of these make customer decision-making less stressful, thus adding to customers' satisfaction criteria.
BEST USE CASES OF ARTIFICIAL INTELLIGENCE IN THE TRANSPORTATION INDUSTRY
Product Search and Customization Assistance
Another potential AR area is product search. Although Augmented Reality solutions may seem a bit extra, they can streamline the buying experience by adjusting some features.
Additionally, Virtual Reality can revamp the product customization. Not only will customers choose a specific color, but they can also fine-tune some features to their liking.
Home In-Store Experience – "Try Before You Buy"
One of the most innovative applications is the 'Try before you buy' model. Before buying the product at an offline store, customers can virtually try the product online.
Augmented Reality solutions help online shoppers understand what they're paying for —and how items will work for them. Such applications can be used for any online product that needs to be tailored to the online customer or experienced in another way.
ARTIFICIAL INTELLIGENCE IN THE EDUCATION SECTOR: ESSENTIAL APPLICATIONS AND EXAMPLES
Augmented and Virtual Reality Retail Examples for Housing & Furniture Fitting
Let's face it. Most people don't have enough time to handpick the right furniture at a store. And sometimes, the process of choosing the perfect furniture can turn into a nightmare. Fortunately, with the adoption of Augmented Reality, finding the ideal furniture online or at a store is hassle-free now.
Let's have a look at the Swedish furniture giant that has perfected its 'Try before you buy' applications over the years:
Augmented and Virtual Reality in Fashion Retail
Online beauty and fashion retailers adopt modern AR technologies to stay ahead of their competitors and provide an outstanding shopping experience. With the advent of Augmented Reality applications, an increasing number of companies have embraced supreme product personalization. AR solutions offer a more seamless user experience and save time.
Immersive Product Catalog
Augmented Reality applications create the ability to visualize products in real life. They can clarify vague or insufficient product information at a store. Pop-up cards, try-before-you-buy, and product demonstration are just a few examples of AR power in the catalog immersion.
HOW ARTIFICIAL INTELLIGENCE AND MACHINE LEARNING ARE CHANGING THE POST-COVID BEAUTY AND COSMETICS INDUSTRY?
Virtual Reality Retail Stores
The other variety of the solution mentioned above is an entirely operational Virtual Reality store location. There, a graphic representation of a customer can check out new clothing pieces or any other product at a store.
While contrasting with the AR retail applications, the key component is missing right now – later on, a Virtual Reality retail Store may set itself up for particular kinds of items.
Thus, MasterCard, in partnership with Swarovski, has created a virtual showroom:
CASE STUDY: IOS AUGMENTED REALITY (AR) MOBILE APP
The APP Solutions AR/VR Usage Examples
At The APP Solutions, we believe that the way online customers look for products at a store is changing. AR and VR solutions are creating a brand new retail industry.
As for this industry, we see the following solutions that can be implemented with our help:
VR Training Simulator – this solution is well-known in medicine. However, it can be applied in less specific areas like makeup studios to help beginners master the art.
VR Shopping – we think the growing demand for tech-savvy solutions already makes the implications of Virtual Reality shopping substantial. Among other things, this can create an easier shopping experience at a store for physically challenged or older adults.
AR Shopping Consultant – we think that companies should use the globalization of smartphones to their advantage. Additionally, AR solutions can solve the problem of short-staffed stores.
BUSINESS CASES FOR AUGMENTED REALITY NAVIGATION
In Conclusion
Today, Augmented Reality, and the Virtual Reality shopping experience, are in high demand. You, as a retail person, can be ahead of the curve by making use of these technologies in your business. Although we cannot foresee the future of AR&VR in retail, we firmly believe that the best is yet to come.
What our clients say