Beauty Industry Growth
What is the future going to be like? No-one knows for sure if we will fly cars to work or integrate ourselves into computers. Yet, we can predict and intercept trends in particular fields. The beauty industry is estimated to be worth $445 Billion and people are still not always satisfied with its products. And here a player called Artificial Intelligence hits.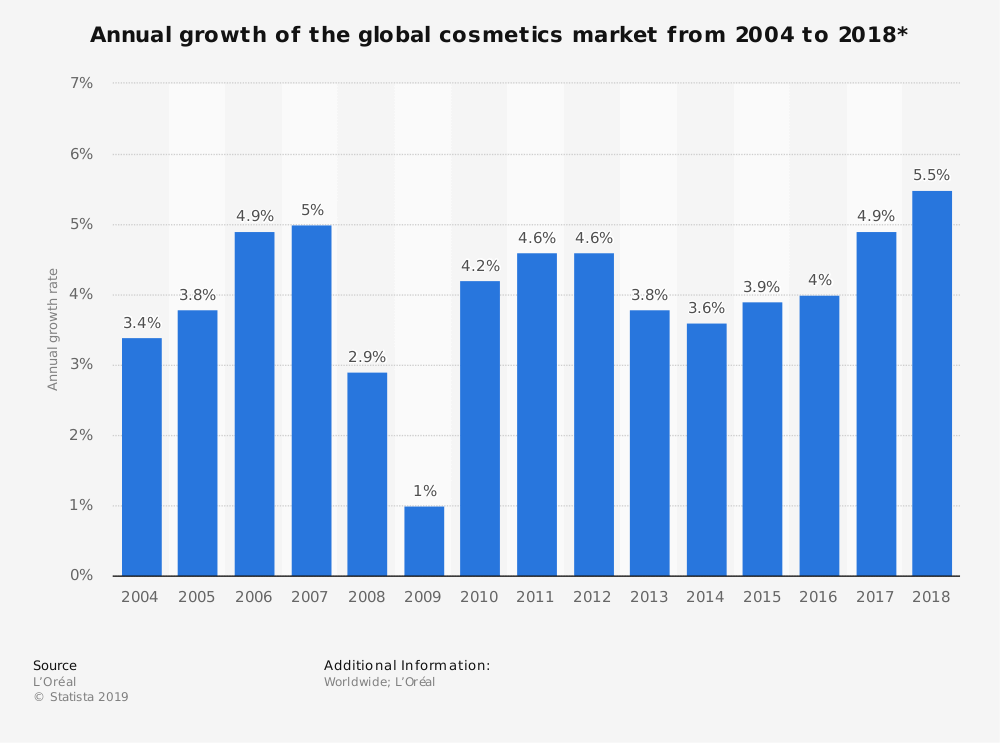 Image source: Statista
How can AI and Beauty Field Interact
Two other questions that every beauty products or services retailer should ask themselves:
What are the pains of my customer? How can I improve it?
Many brands in the industry cooperate with beauty bloggers and influencers. It helps them promote their product or service, which works to some degree. On the other hand, such an approach is not client-based and does not take into account a customer's specific needs. That is why it will not take long for your customers to get disappointed and leave. What can you do? Let technology find your audience. Big data and AI in the cosmetics industry can give your clients what they need with as little as their search history and basic personal info. In this way, you can improve your search engine and provide the user with more relevant recommendations.
People are unique, so is their skin. Facial recognition allows them to identify a skin type accurately and select a suitable beauty product or service. Some companies even go further and create an individual product for every client. In this case, facial recognition can be conducted through a phone camera, sensors, or both. It is a more natural personalization mechanism than answering 50 questions.
One of the biggest problems with cosmetics shops is that you cannot try most products. Yet, a lot of people choose beauty products according to their color, structure, and smell. AR and AI have not gone so far to imitate fragrance, but they can still give you a notion about the appearance of lipstick, mascara, or base on your face. Some shops already have the "magic mirror" — augmented reality technology that shows you a reflection of your face but with a chosen product "applied."
Another retail enhancement involves natural language processing. These might be chat-bots that emulate shop assistants. Like real assistants, they may help a customer choose a product according to their request as well as advise them on product colors, volumes, and prices.
Beauty Brands Using Artificial Intelligence
Let's have a look at examples of AI applications in the beauty industry that are already on the market.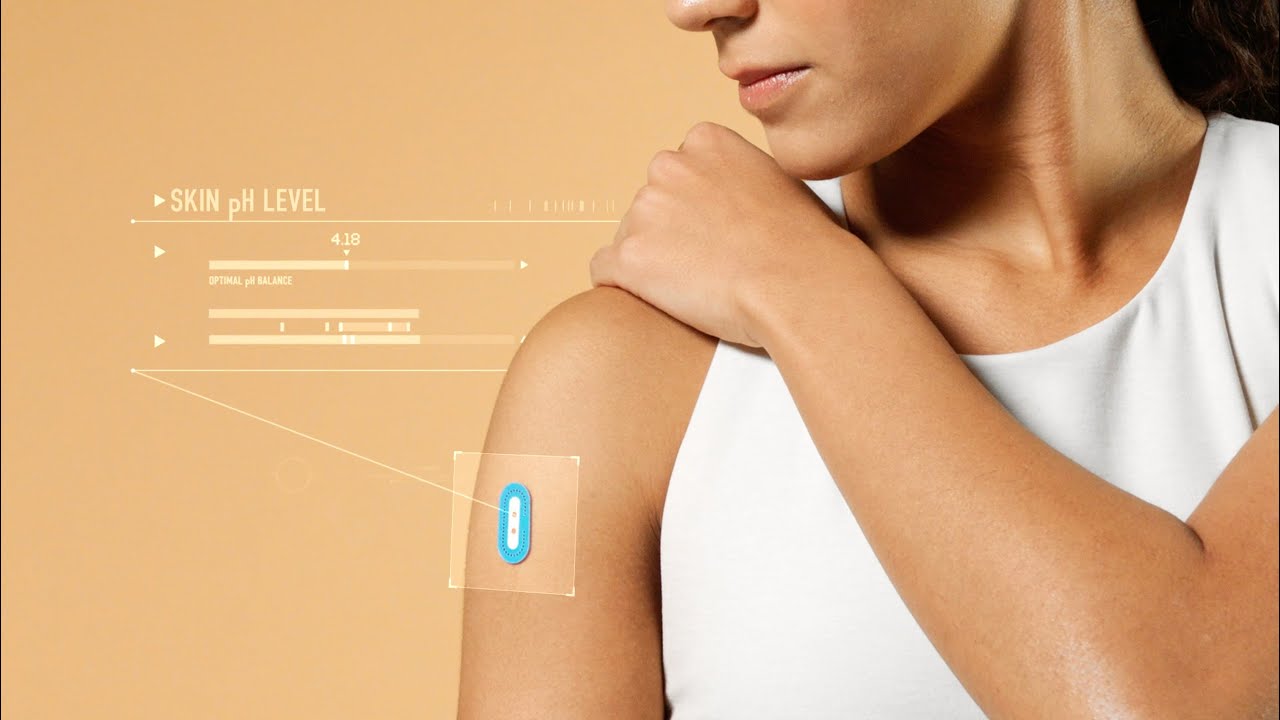 Image source: L'Oreal USA YouTube
Imagine you can put a sensor on your skin and it tells you what your skin needs. This is basically what L'Oreal's skin tracker does. Yet, its expertise is limited to the pH level. If a person doesn't like the way their skin looks or feels, they can apply the sensor on their arm. It will send info about their skin pH level to the app and then, it will recommend this person a treatment or care product.
Why is it cool? Firstly, people trust technology more than they believe shop assistants. Secondly, a sensor simplifies the retail processes by shortening the amount of staff you need to have in a shop or online support. Lastly, the more people track their condition, the more they become obsessed with minor issues so that you can sell more lotions and creams.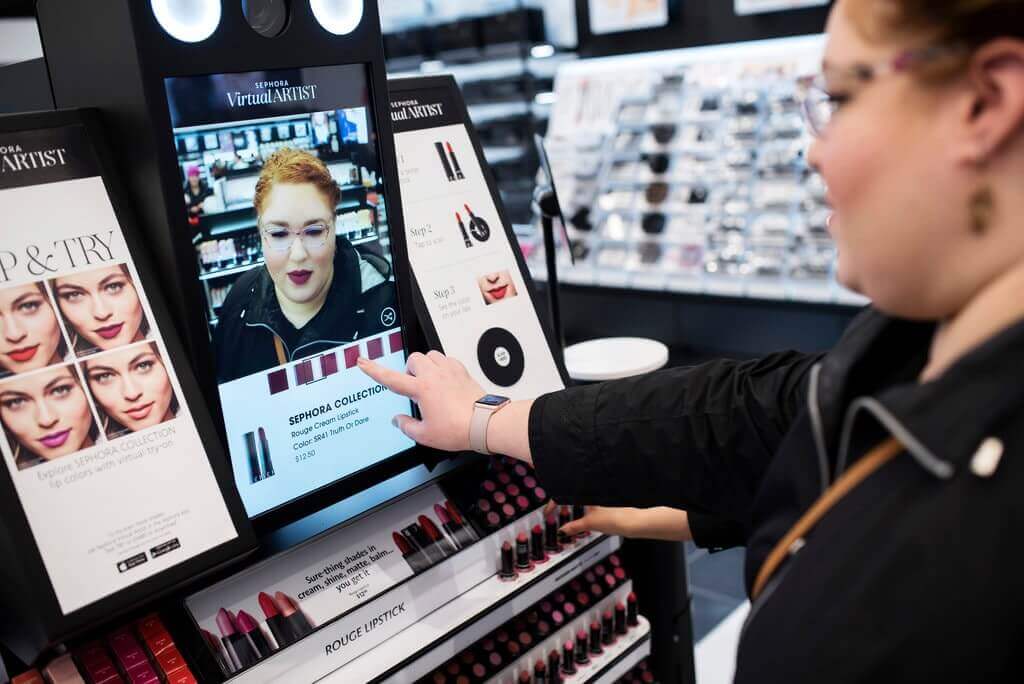 Image source: NY Times
"What a shame I cannot try on this lipstick before giving 50 (or 500?) bucks for it", said hundreds of thousands of people. This era is coming to an end now that Sephora has opened a shop with a magical mirror. Well, actually, that's a virtual artist that helps a client figure out how a specific product looks on their face. One can try around 20,000 products in the Virtual Artist: highlighters, concealers, lipsticks, and eye shadows.
The technology involves AR, which "applies" cosmetics to one's face and AI to match the skin tone with a particular foundation.
AI in cosmetics lets the beauty industry negotiate with a retail crisis. In the first quarter of 2017, the digital transformation of Sephora allowed its parent company LVMH to increase revenue by 11%.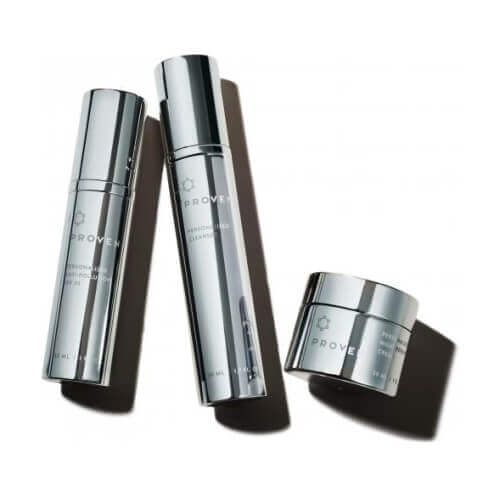 Image source: Knoji
Proven, unlikely for a skin-care brand, only offers three products: cleanser, moisturizer, and night cream. Yet, they fulfill customer demands due to customization. Proven's website suggests that you answer questions about 47 factors, including your skin type, diet, stress level, and others. Based on these, it offers a person three personalized products to cleanse, protect, and renew the skin.
Proven relies on the latest technology in cosmetics to find the most suitable ingredients for each client. The algorithm uses data from 8 million consumer reviews, 100,000 skin-care products, 20,000 components, and 4,000 academic journals.
Proven emphasizes the fact that every person is unique and deserves exclusive care, which can only be conducted through thorough research. The brand also implies that one does not need tons of products. Such an idea combined with a cruelty-free approach fits contemporary minimalist and ethical tendencies.
AI for Skincare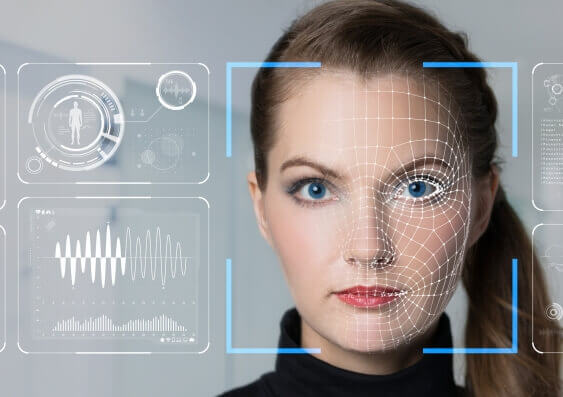 Image source: GlobalSpa
Why People Need It
By 2025, the worldwide skin-care market share is predicted to be worth 189.3 billion dollars.
But what is the perspective of AI in skin-care? Every person is unique and needs a customized skin-care routine. This is especially crucial for people of color who have been ignored by the beauty industry for a long time. With the introduction of sensors, skin tone and type recognition, and other customization tools, customers are receiving a whole new level of service.
Personalization
Custom options are a must in services nowadays. Due to personalization, people can reduce the number of beauty products they buy and feel even more valued. Customized products for skin-care may take into account the pH level, skin tone, and type, as well as other factors.
A list of questions is the easiest way to get information about one's skin. Yet, you need to make sure that questions are written in an involving way that won't bore the user. A questionnaire allows you to find out various data, such as diet, skin info, and environment.
This tool is more complex and needs the user to enable their camera. However, it is cool for people who are looking for a perfect foundation match with their skin tone.
Just like L'Oréal's skin tracker, sensors are placed at a particular zone of the skin. They can recognize the level of pH or UV rays that one is exposed to. Sensors monitor these factors and provide you with a suitable product (usually, via an app).
Our AI Use-Cases in the Beauty Industry
Here are two examples of software that our team has created using Artificial Intelligence for beauty.
Nioxin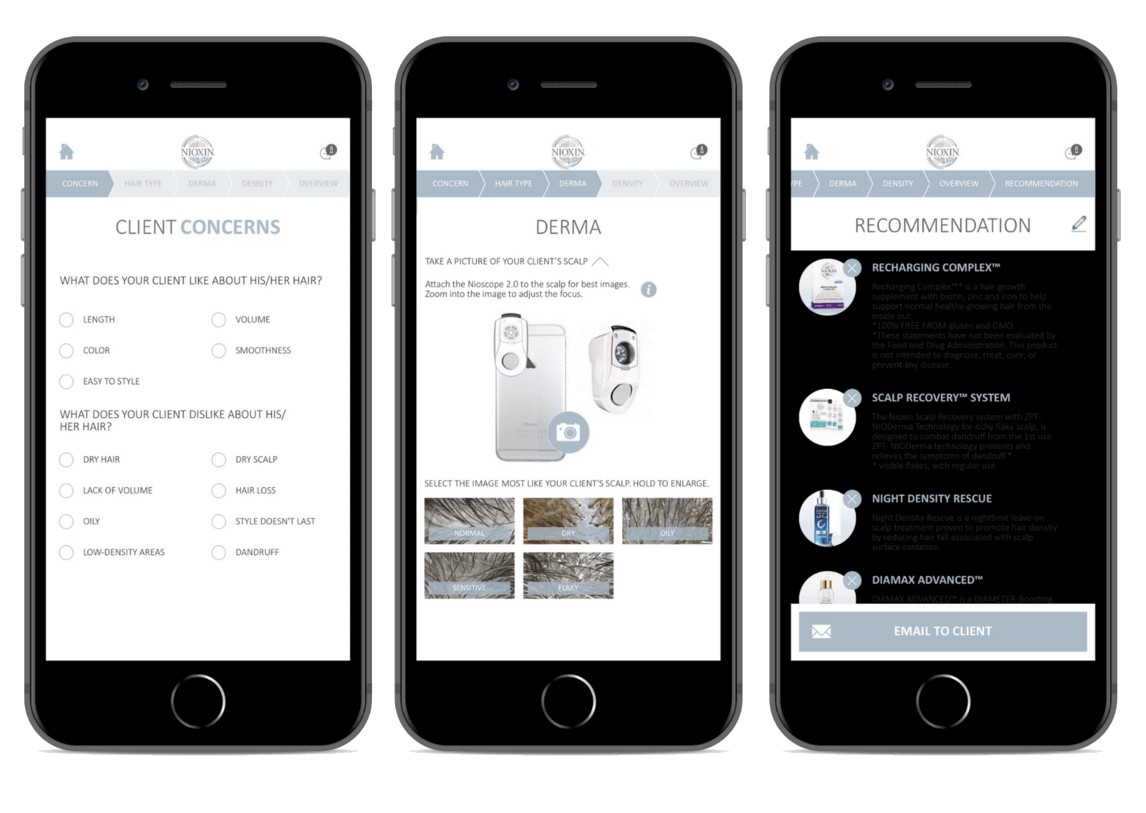 Nioxin is a salon professional hair product retailer operating in more than 40 countries. Apart from the products, it also provides an app for hairstylists to choose the perfect solution for the customers' haircare. The app asks the professional several questions about the hair of each client and offers to use specific cosmetics complexes.
Because of tight deadlines, The APP Solutions' development team had to work efficiently in cooperation with the Nioxin team to build the product from scratch. The Nioxin Consultancy Tool is available for both Android and iOS, as well as for desktop. Along with a short questionnaire, it has a built-in derma and density hair scanner. The tool allows stylists to save data about each client's hair to keep track of their progress. For salon owners, there's an opportunity to check their staff's performance and collect stats.
Biudee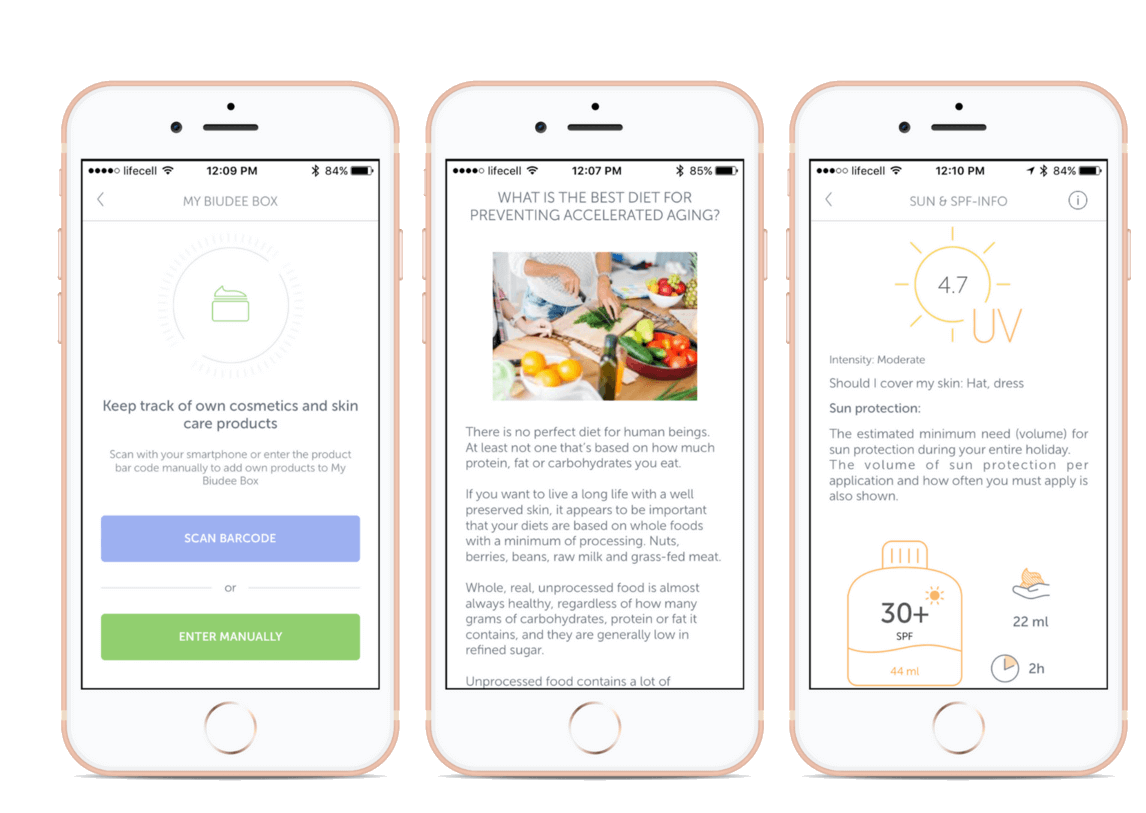 This app is a collaboration between dermatologists and developers. It advises users of Android and iOS on how to avoid skin aging. The Biudee service focuses on such factors as lifestyle, skin type, and inheritance. The user adds this data to their account when signing up. In this way, people can track how their skin ages and take measures to prevent some unwanted processes.
The app takes into consideration even the minor or invisible impact of the sun. If one is traveling, they can specify their destination, and the app will recommend what amount of sunscreen should be applied.
The APP Solutions' developers team had to build native iOS and Android apps instead of cross-platform to use the most of each phone's capabilities, including camera integration for simulated UV skin scan. The development also involved complex backend a detail-oriented frontend.
Summary
Smart is the new beautiful (actually, it always was). These qualities also go well together: Artificial Intelligence and Machine Learning have brought a new revolution into the beauty industry. Be it virtual assistants, personalized products, or facial recognition cosmetics, do not lose the opportunity to use technology in the beauty industry to cater to people's deepest desires and make a profit.

Do you have an idea of a project that you need some help implementing? Drop us a line and we will discuss how we can cooperate.