Blog
Best App Developers for Hire
Best App Developers for Hire
Probably, you are aware of the fact that there are lots of app developers around the world nowadays. Actually, all they can be hired, though app development cost varies dramatically.
There are few main types of these specialists and different levels of trust for them. They can be individuals and young students, hobbyists, and professional companies.
Our company has some really experienced app developers with a great number of completed projects. So let's check out what is needed to hire app developers smartly.
Looking for the best app development company

You can do simple research by searching the internet for "best app development company for hire" or "find app development company". You can be sure; you will find thousands of companies. Also, you can go to some trustworthy craigslist. There are lots of individuals from all over the world. Besides that, you will find there some students and hobbyists. Their experience is lower than the big companies have. Also, you can visit a few websites for freelancers to post there your job.
This point can be great, but, if your task is too big and complicated, you will need to hire more than one specialist to get your job done on-time. In that case, you can just forget about your cost savings for your project. Also, there should be some constant communication between you and these freelancers.
Also, there are guarantees that you will get the result you were expecting on. That can cause a real discrepancy for you and your worker.
Our company did lots of tasks for an app that were done wrong by some inexperienced developers before. The apps were built totally incorrect or just stopped because of the money extortion by the developer. Thus, an outsourcing app development company is not as easy as you would think.
Tips for hiring an app development company
There will be lots of different prices and levels for your app developers. But, you should not look just for a small price of app development, actually. There should be some golden middle for your quality, speed, experience, and price.
Some prices can be really high, but you should not be tempted by some low ones, actually. You should beware of such companies. To understand and measure the level of a developer you should ask them a few simple questions:
Team
You should ask them about some average experience for each team member.
You should know if these people are direct employees of the company or if they are just freelancers with no actual responsibility.
You should ask the company representatives about their location. It is good if they can work clearly for your location with your team.
You should have some really dedicated product manager. This person will deal with the whole process of developing your app. Another way, this job will be in your hands.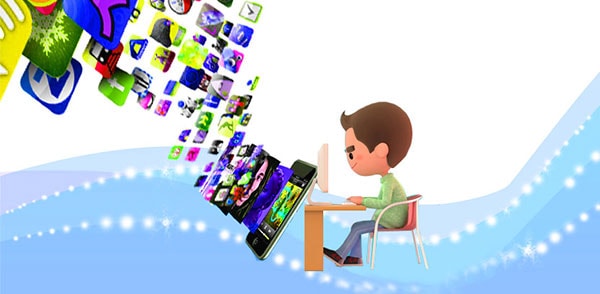 Company
You should know if the company is real or if it is a group of individuals
What is the number of mobile apps that were delivered to the app stores? Was there any hybrid, tablet, or web apps?
You should know what platforms are they working with. For example, our company can deal with Windows Phone, iPad app development, iPhone, BlackBerry, HTML5and, of course, web apps.
Is there any opportunity and experience for them to do some interface for your app?
It is good for you if the company has deployed in the app stores
You should learn their business model. It is good if the company has its own apps for sale. But, you should be very careful because of the conflict of interests.
The ownership of the product should be very clear.
Customers
The company should have some recognizable names for their customers.
Ask them to provide you with simple references for their best clients.
It is good if the company has at least one app that reached the number one point or has some awards.
You should ask them about their own insiders at the biggest companies like RIM, Google, Microsoft, and Apple. This will help your app to get noticed.
They should have a portfolio to show their apps.
Testing
Their testing services should be included in the estimate.
You should know everything about the devices for your app testing. What is the number of devices, their models, and OS versions?
Ask them about some test-driven development and automated testing.
Ask them about their server, known as continuous development.
Process
You should have a really detailed plan for your app development process. Learn what are the deadlines and what will it take to design and to develop it.
What will be the schedule for your status updates?
You should have some opportunity to organize and visit different meetings about design and the entire project status.
Learn about their tracking system to control the entire process progress.
You should have some apps to test them on your smartphone as often as it is possible.
They should have some safe place for your data. Ask them about passwords and other testers to protect your information during the whole developing process.
Ask about in-person meetings with your developing team.
The design of the interface should be done by the company itself with no outsource workers. Another way, you should be informed of that fact.
App Developers for Hire
So, you should be prepared to have a great variation of answers. Also, there will be a really great number of companies that will not be able to answer even half of them.
And what about us? Our company is always ready to answer any questions you have.
Our work is entirely clear, and all the process, development, design, estimates, and tests are transparent. So, you can be sure you'll get the best app developing partner for yourself if you hire our specialists. We are working to satisfy you totally.
You can contact our support team to know your free project estimate.