At The App Solutions, we are committed to offering outstanding and cost-efficient cloud computing solutions that create value for our clients and lead them towards the success path. We always strive to turn the ideas of our clients into effective business procedures and leave no stone unturned till the final objective is achieved. On-time project delivery and top-notch code standards are our signatures. Our consistency has been acknowledged by top developers.co as in their press release about the leading cloud computing companies, they have included us in the list of efficient cloud computing service providers for February 2021.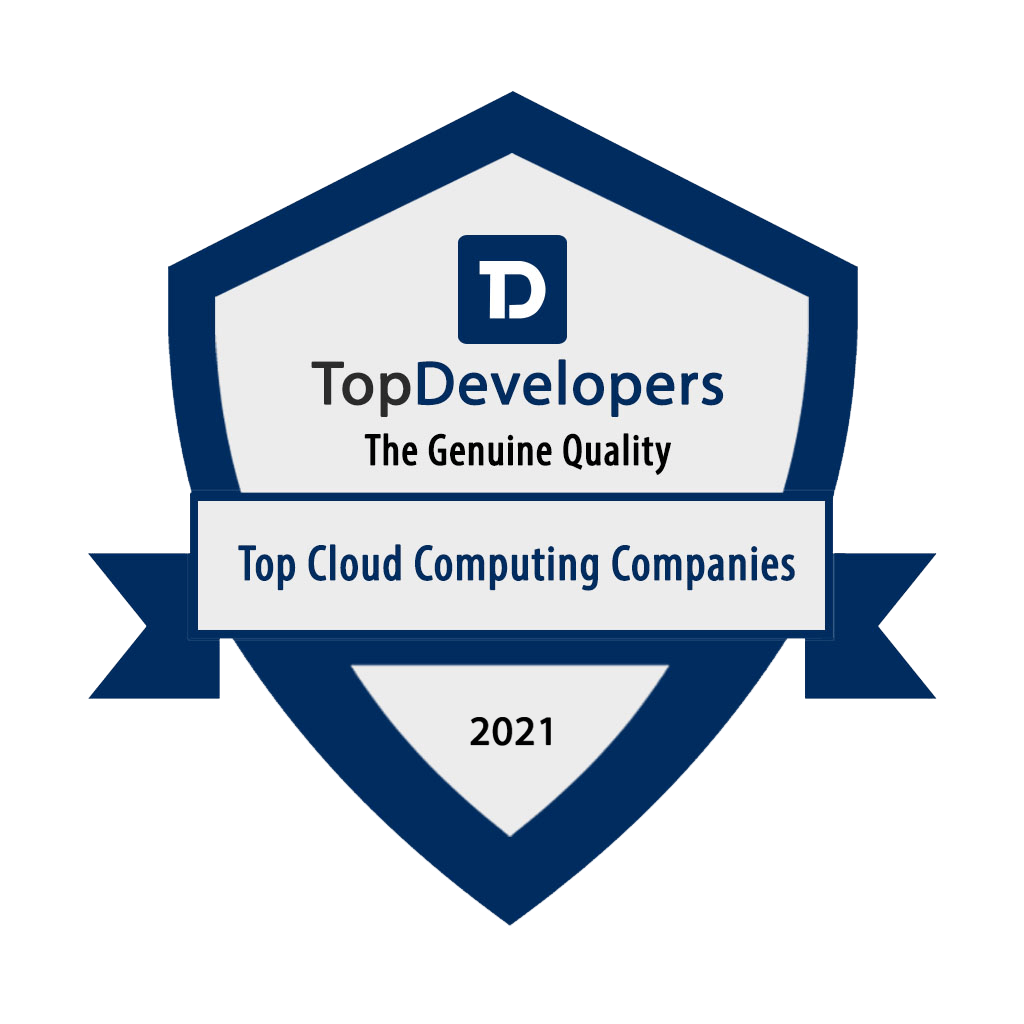 The App Solutions is specialized in offering bespoke cloud solutions to the needs and requirements of the clients and other business software solutions. Since our inception in 2013, The APP Solutions have been instrumental in rendering top-class services in mobile app development, Big Data Analytics, UI/UX designing, e-commerce, and other related services along with state-of-the-art cloud computing services. To know more about our work style and accomplishments in the past years, visit our portfolio.
Client satisfaction is our foremost focus and we will always be ready to go that extra mile to bring their smile of satisfaction. We believe in delivering a tad bit extra, more than the expectations of our clients. This plays an important role for us in maintaining high rates of client retention and offering flexible cloud computing solutions. Our application development services are competent and exceptionally scalable. In order to see what our clients have to say about us and our work ethics, service specialties, focus areas, and other important details, please visit The APP Solutions' profile on TopDevelopers.co.
We have expanded at a rapid rate in the past eight years. Our exposure to different industries and rendering solutions to companies coming from a vibrant background enables us to understand the market clearly. Our experienced developers and designers use that experience in order to offer top-tier cloud computing and other software development solutions. We have provided our services to companies hailing from different industry backgrounds like transportation & logistics, financial & payment, telecommunications, healthcare & life sciences, business services, real estate, and many more. This is the reason why we find our name in the world's top cloud computing service providers.
Who is TopDevelopers.co?
TopDevelopers.co is a widely respected directory and review platform of B2B IT service providers. They take a neutral approach in analyzing the companies. The team of analysts at TopDevelopers.covets the companies through stringent parameters which ensure that only the most competitive firms, businesses, enterprises, and entrepreneurs are filtered through their process. This helps the service seekers in getting a ready-to-use pool of companies from which they can choose the appropriate firm according to their needs.