Blog
Benefits of Augmented Reality for Business
Benefits of Augmented Reality for Business
From the science fiction stories, the augmented reality phenomenon has turned into technology, which finds its application in everyday life. The transformation occurred just over the past few years. The future is already here, and it is virtual.
The "augmented reality" term has several definition gradations, but the essential is that it combines data from a physical world to the one that was created with digital tools. Thus, the user sees the reality that is overlaid with suitable computer-generated information. It could be a street with a virtual route on it, your room with 3D modeled furniture, or your backyard crowded with Disney`s characters.
Augmented or Virtual
Reality

: what's the difference?

Both virtual and augmented realities provide the experience through the 3D high definition audio and video, but there is still a big difference. The VR is completely immersive and puts a user into isolated reality while the AR is partly immersive. In the world of augmented reality, your user can look around and through artificial objects of the expanded layer.

AUGMENTED AND VIRTUAL REALITY IN MEDICINE AND HEALTH CARE

In AR the computer algorithm uses sensors and markers to spot the current position of physical objects and determine the location of simulated ones. After this technology renders the picture that will appear on the camera.

VR uses similar markers and math algorithms, but the environment is completely simulated. Once the user turns his head or moves his eyes, the graphic reacts accordingly.
Market Expansion of an
Augmented Reality Technology
According to Digi-Capital fundamental "Augmented/Virtual Reality Report Q2 2015", the AR/VR market is going to expand up to $150 billion by 2020. Moreover, the augmented reality has got the lion's share of the market at $120 billion (VR gets only $30 billion, though).
The latest market study provided by Juniper Research shows that enterprises and industrial markets are going to bite the $2.4 billion piece of the pie in 2019. Compared to $247 million in 2014, the difference is quite impressive!
Because of the global technology explosion, software improvements, and the preponderance of wearables, Juniper predicts extending interest in the features of Augmented Reality among businesses. Though, until the end of the decade, the adoption won't be so fast.
Benefits

of Augmented Reality for Business

AR is going to change the shape of commerce thoroughly shortly. The core advantage for businesses in augmented reality development for smartphones and tablets is that the hardware is available, and the usage is intuitive and understanding.

In the next few years, users will be able to try on clothes without actually wearing them or to check if the furniture fits the interior (IKEA actually already did it!). And all this just with a help of an Android or iPhone AR app. Moreover, with future technology evolution there will appear other human sensors as smelling, touching, and feeling.

Read also: How to Use Machine Learning in Mobile App?

Innovations offer new opportunities for a vast amount of markets and spheres, among them banking, real estate, healthcare, and even manufacturing industry. Let`s take a deep-dive into use-cases, which we as an AR development company considering the most promising ones.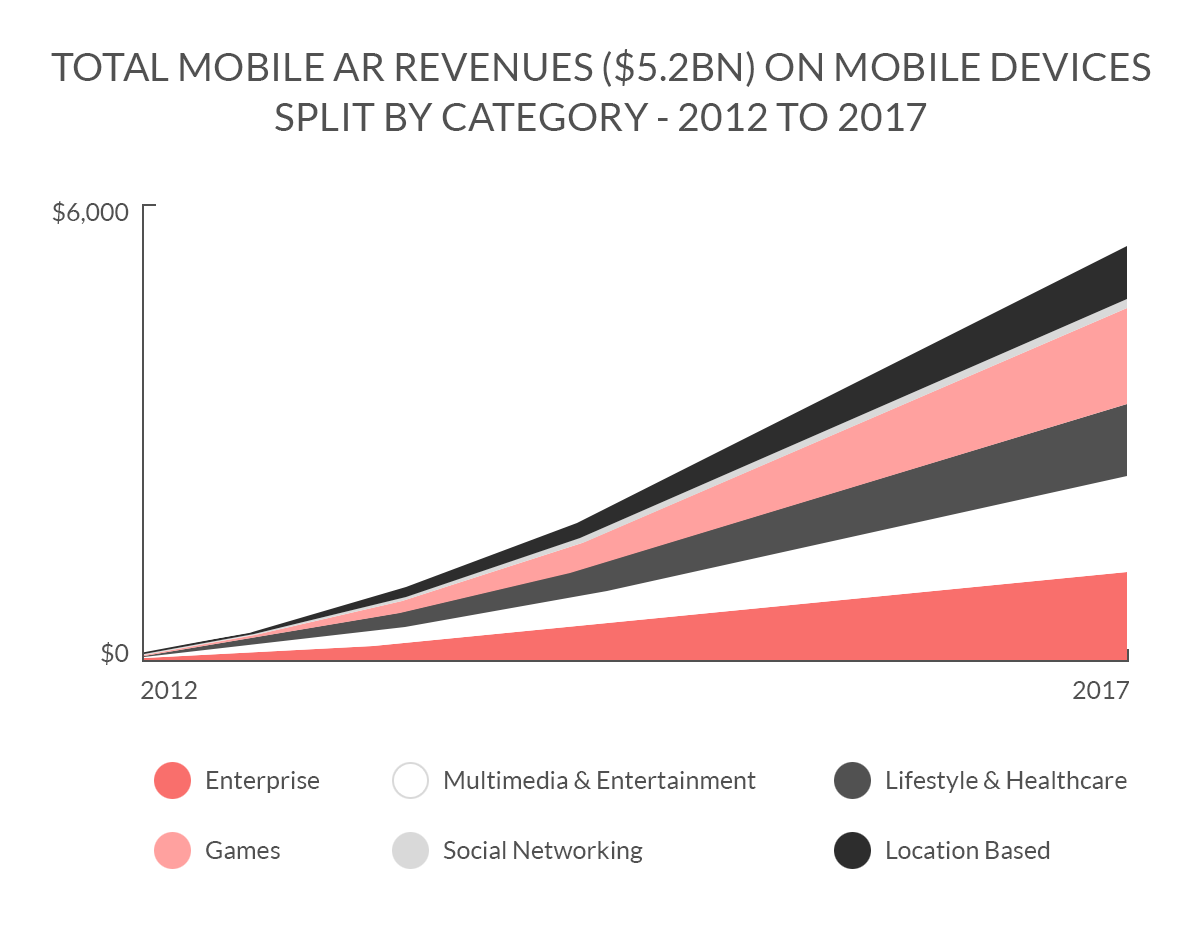 Healthcare
Even on a surface thought, VR & AR and Healthcare seems to be a natural fit. These technologies offer feasible solutions to the many challenges of the healthcare system and as such offer numerous diverse opportunities for its implementations in various areas – such as general diagnostics and medical training.

it will make many things more comfortable to carry out. Next comes increased accessibility of the services and finally Augmented and Virtual Reality in Medicine can critically affect the effectiveness of the medical services themselves and drastically improve their overall efficiency.

Want To Build a Healthcare Mobile App?
Retail
Developing augmented reality Android application or the one for iOS discovers the new experience both for offline and online shopping. Virtual fitting rooms will help users choose the right size and decreased purchase returns. The same concerns about choosing a new car color or new furniture for your apartment. Also, don`t forget that you can use this technology for promotional campaigns adding AR on supportive materials.
You can read more in our article about AR/VR retail.
Manufacturing
AR can facilitate and accelerate the building processes at the factory. Project managers can monitor work progress in real-time through AR markers on equipment. Besides, it can save a ton of time using digital maps and plants. Pointing a device into location shows how the piece of a machine will fit the final construction.
Education and training
AR in education brings truly unlimited possibilities for the teaching and learning process. Additional reality provides a unique cognition path with immersive real-life simulations.
Technology gives entirely real psychological and physical experience and helps get the authentic virtual experience that can be implemented in real life.
Now medical students can try their first surgeries without injuring patients, and future astronauts can get ready for the next space mission.
Travel and Tourism
GPS mobile apps with AR can show tourist routes and directions to desirable destinations, translate the signs on the street, give information about sightseeing. Adding a layer of additional reality to museums ensure users with a new cultural experience. So, if you are going to develop a GPS navigation app think about adding an AR feature, which could be a competitive advantage.
Read also: Business Opportunities for Augmented and Virtual Reality Travel
Also, there are also some exclusive marketing benefits for your business.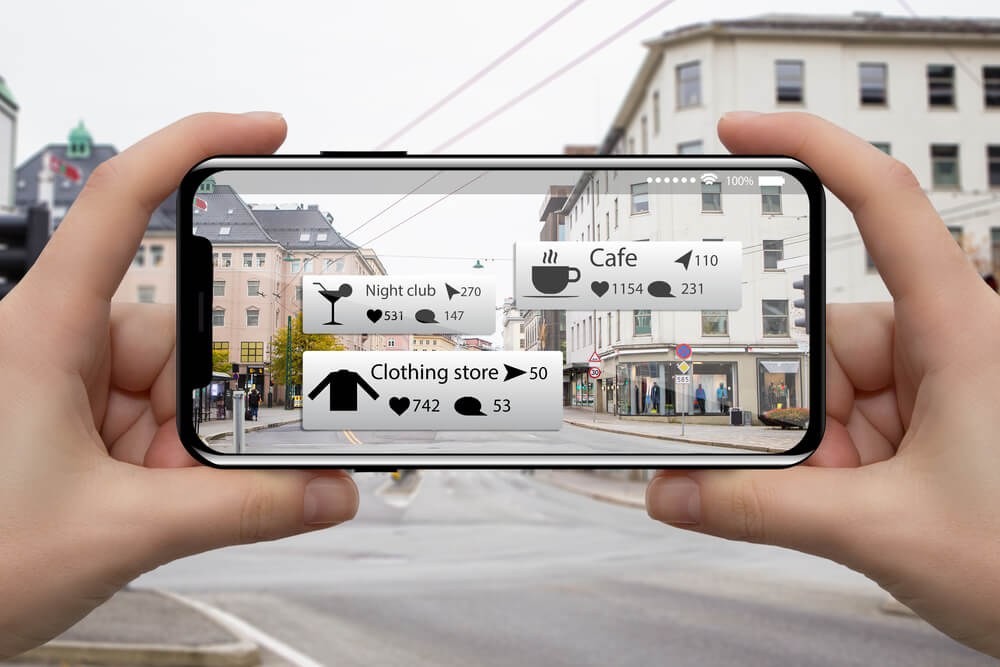 Five benefits of
Augmented Reality

for marketing

Technology is unique and noticeable

For now, there are many more chances to surprise your customers and create a necessary buzz because you can give your consumers something your competitors don`t have yet.

Want to Learn More About The APP Solutions Approaches In Project Development?

Download Free Ebook
Augmented reality gets more virality
Speaking about the buzz. Word of mouth and social sharing increase the acquisition of new customers.
AR opportunities for personalization
A chance to create something unique and thereby to express one's individuality is way more engaging than standard media content.
HOW TO MAKE A VIRTUAL ASSISTANT LIKE SIRI AND GOOGLE ASSISTANT
Content quality improvement
With AR you give users a tool for creating the content that they couldn`t do before by themselves.
Interactivity maintains the retention
Not in vain, the entertainment trend stays on the leader's list. The highly exciting content motivates users to interact with your mobile application again and again.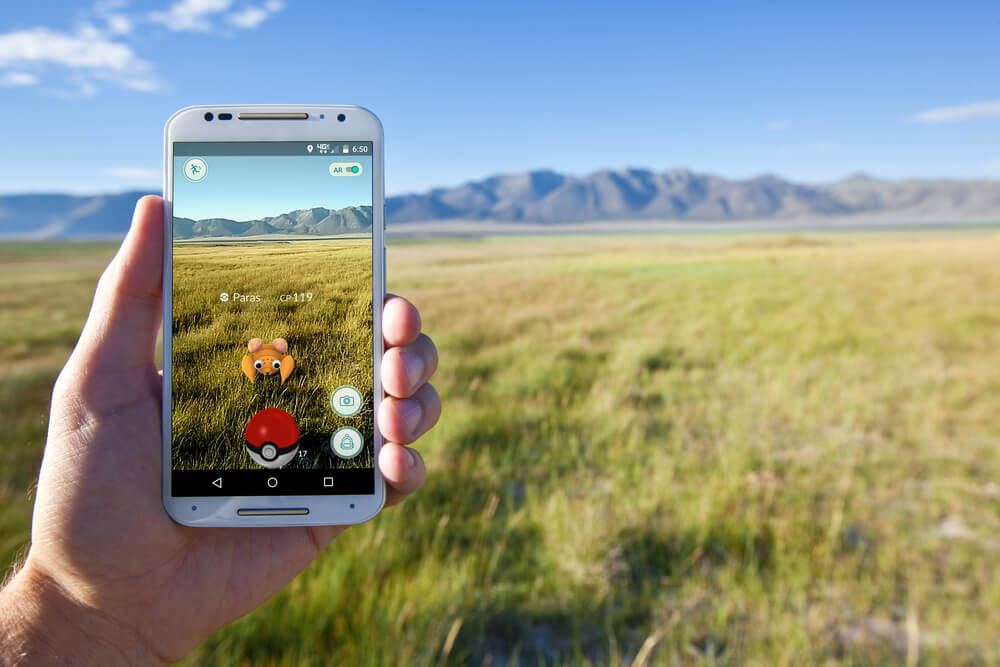 How Much Does an
Augmented Reality App Development

Cost

You should start your development process with very detailed documentation that assures that your AR apps will meet the needs of end-users. Since the augmented reality app development cost depends on various factors.

The cost to build the augmented reality apps consists of three components:
The place, where additional reality should appear
The information that the user is supposed to get
How you're going to provide AR experiences
Technology that helps define the place might involve 2D and 3D image tracking and matching, face recognition, SLAM (Simultaneous localization and mapping), and location tracking. The last one also includes GPS, accelerometer, gyroscope, and compass.
The augmented reality information and the way you would add it often involve 3D model rendering and animation gesture detection. Information can be presented in any way: as a text, picture, video or audio.
BUSINESS CASES FOR AUGMENTED REALITY NAVIGATION
To build an augmented reality for Android or iOS, there are a lot of tools for any environment and gadget. Our augmented reality app developers named the six most common and convenient tools:
ARPA SDKs


The main features of this SDK is a variable number of options for visual information such as image multi-detection, rendering engine, possibilities to provide users with interaction with an image (scaling, rotating). It also provides very useful work with geolocation services. It is commercial, but there is also a free trial version available.

Supported platforms: Android, iOS (ARPA SDKs), Google Glass (ARPA GLASS SDK), Android, iOS, Windows PC (ARPA Unity Plugin).

ARlab SDKs


The main feature is that you can add and remove POIs (points of interest) without reference to real-time. The only commercial license is available.

Supported platforms: Android, iOS.

Droid AR


It is an open-sourced framework that provides adding location-based augmented reality functionality to applications in the Android operating system. You can find both free and commercial licenses.

Supported platforms: Android, obviously.

Metaio SDK


Basically, Metaio has the same range of opportunities as an ARPA SDKs and also some additional features as QR and barcode scanning and both online and offline visual search. The company has been so promising, that it was acquired by Apple recently. It also has a free license besides the one you need to pay.

Supported platforms: Android, iOS, Windows PC, Google Glass, Epson Moverio BT-200, Vuzix M-100, Unity.

Vuforia SDK


Again both free and paid licenses for features like multi-target detection or virtual buttons.

Supported platforms: Android, iOS, Unity.

Wikitude SDK


A commercial license with free trials provides you with the same features as the tools above.

Supported platforms: Android, iOS, Google Glass, Epson Moverio, Vuzix M-100, Optinvent ORA1, PhoneGap, Titanium, Xamarin.
As you can see, the number of features and tools creates a huge difference in pricing. But to estimate your project and get the exact price, you can focus on the average pricing per hour. The rates of developers start from $35 per hour, for example. You might also need a talented designer. His prices start at $25. Considering the features of geolocation, GPS, visual renders, and a designer's part which in many ways determines success, the very basic version will cost around $10-12K.
Find out AR app development challenges to know the ins and outs of the industry.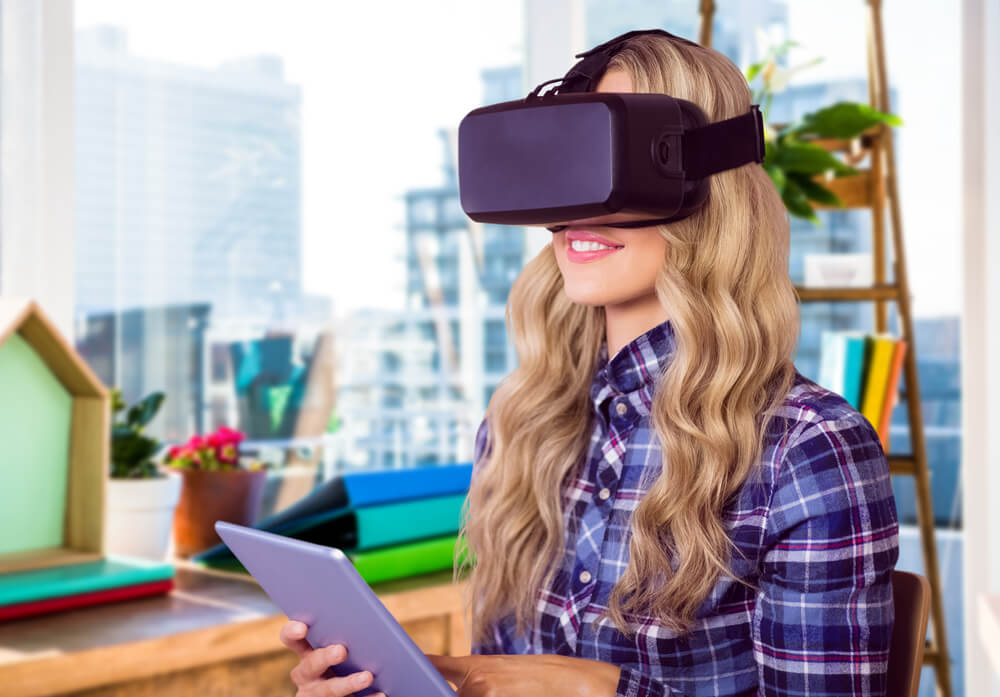 Takeaway
Of course, the augmented reality technology is a bit crude yet and still in its infancy. But we foresee its fast development and evolution because of some key drivers as an increasing number of phones and tablets and their extended functionality or increasing internet speed. Today is the best time to get started with an app that will draw your customer's attention to the product or can become a part of the brilliant marketing campaigns. So benefits of augmented reality are no more a question. It is an answer for your business, and The APP Solutions may totally help you with this.