How to Start a Neobank
Neobank is a logical stage in the evolution of financial institutions, which appeared in response to society's demand to simplify services as much as possible and to minimize communication with bank employees. In essence, it is a rejection of misplaced scaling and an emphasis on marketing.
Today, every country with normal development of digital technology has at least one neobank. So, despite all the convenience and simplicity of the mechanism of work, the niche of neobanking is far from being oversaturated. And the earlier you dare to do something like that, the more chances you have to get an original product, which will have a lot of consumers.
However, do not forget that neobank is not just an application on your mobile but a complex of services requiring maximum security, a well-organized technical infrastructure, and the highest level of usability. Moreover, it requires a high-class development team and considerable investment to make the result worthwhile.
A GUIDE TO CRYPTO WALLET DEVELOPMENT
What is Neobank and its Workflow?
Neobank is a digital fintech institution that provides the usual banking services (loans, investments and savings accounts, credit cards) without being a traditional bank in the legal sense (no banking license). It has no physical offices and practically no cash machines because all the issues can be solved through a mobile app. The very principle of providing financial services in a digital format is designed to anticipate all the desires and requests of the user and solve them in a few clicks without long and tedious calls to support or – even worse – without standing in queues for a "live" consultant.
The best-known examples of neobanks are U.S.-based Chime and UK-based Revolut. By the way, the U.S. and UK are the top countries in this area by transaction value.
According to Statista, the market size of neobanks in 2021 with a forecast for 2022 and 2030 looks like this: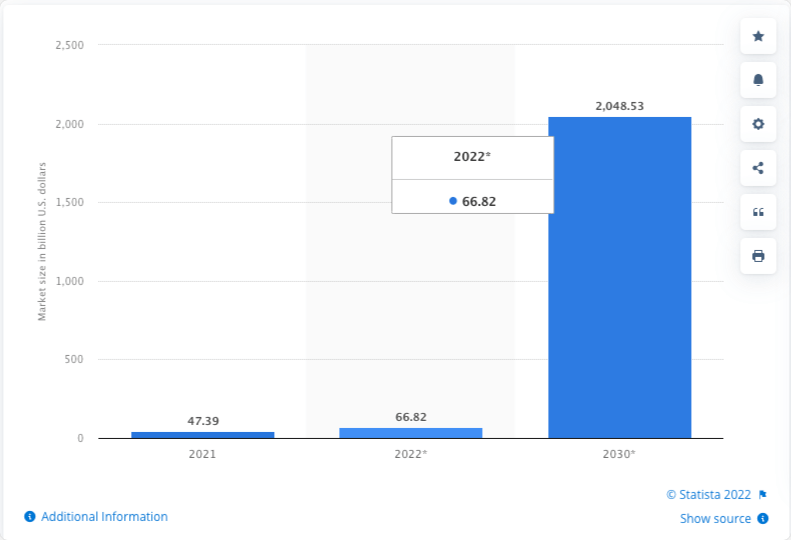 The market volume in 2021 was estimated at nearly $47 billion. The sector is expected to grow at an average annual rate of 53.4% through 2030 to reach $2.05 trillion. The average transaction cost per user in the neobanking segment will be $18.21 thousand in 2022.
The last five years have been a rapid development of alternative banking services. Part of the reason for these trends is the growing frustration of users with the complexities of traditional banking, which has led to a search for more straightforward and less expensive solutions.
WHAT IS AN NFT? NON-FUNGIBLE TOKENS EXPLAINED
What is a NeoBank in 2022?
There is still a perception that neobank is only for young people who understand digitally, but this is not true. In truth, Neobank's target customers are men (58%) and women (42%) aged 25-44. The EU, Britain, and the U.S. are at the top of the list for downloads. However, an increasing proportion of the population aged 65 and older are also discovering the delights of digitalization.
For their audiences, neobanks take a friendly approach or so-called "new sincerity". Customer service communicates with you as a longtime mate, not as an absolutely polite, aloof dialogue line. The application itself is built so that you can find any option in a couple of clicks, even if you have no idea where it is. There are gamification elements, no commissions, minimal interest, and favorable cashback, all of which encourage the customer to use neobank as much as possible. Such a beneficial environment is ensured by minimizing the costs of project infrastructure.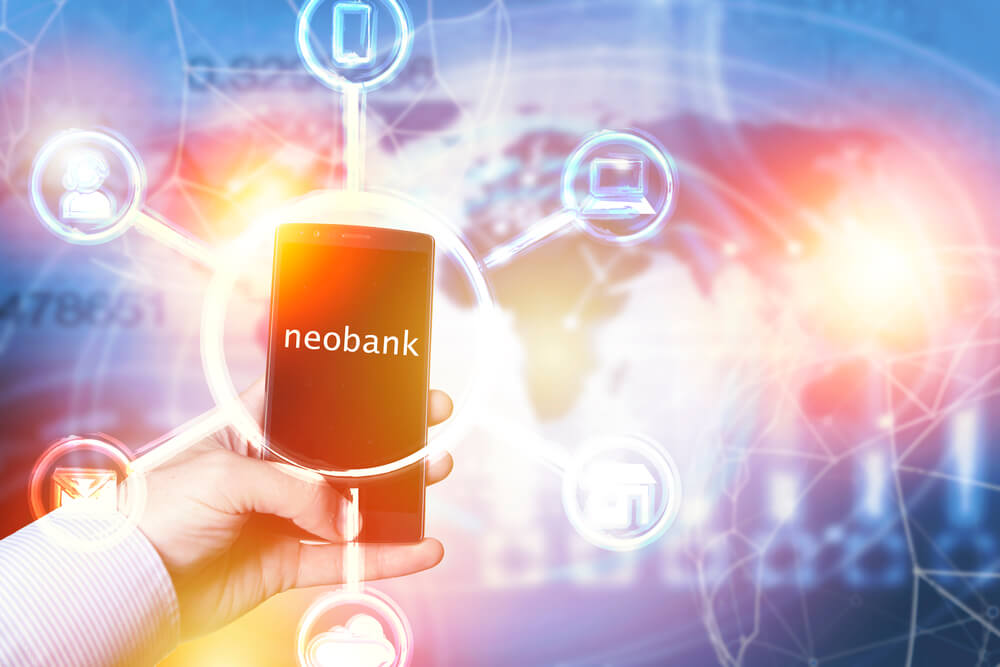 Why Should You Start NeoBank in 2022?
NeoBanking has advantages that make the project profitable and repayable in a short period:
A niche that is not fully filled

Attractiveness for clients due to accessible communication

Greater flexibility compared to traditional banks

High investment attractiveness
You can create your own neobank from scratch or use a ready-made solution with additional functions and features that will distinguish you from your competitors. Neobank software is more flexible, allowing you to add and expand features faster than traditional systems. Neobanks rely on advanced process automation, web services, and APIs to provide banks and customers with high profitability, security, and flexibility.
You can also create a subsidiary of a conventional bank, but there are some differences.
What's the Difference Between Neobanks and Traditional Banks?
It is important to distinguish between traditional banks offering online banking services and neobanks. As we have already mentioned, neobanks have no offline departments because the working principle is built, so there is no need for them.
Legally, the regulator for conventional banks is the Central Bank, but for neobanks there are two regulators, the Ministry of Finance and the Central Bank. Also, Conventional credit institutions can only operate with full banking accreditation, while a neobank can have both payment and financial certification, depending on the services provided.
One should also distinguish between neobanking and digital banking. If, for the first one, the mobile app is the only available form of existence, the latter is just one of the "avatars" of a traditional bank that wants to become more accessible and user-friendly. Neobanks perform the same functions as digital banks, but large financial institutions do not support them in the same way as conventional and digital banks. Instead, most are launched by private organizations and follow an online-only service model.
HOW TO MAKE A PERSONAL FINANCE APP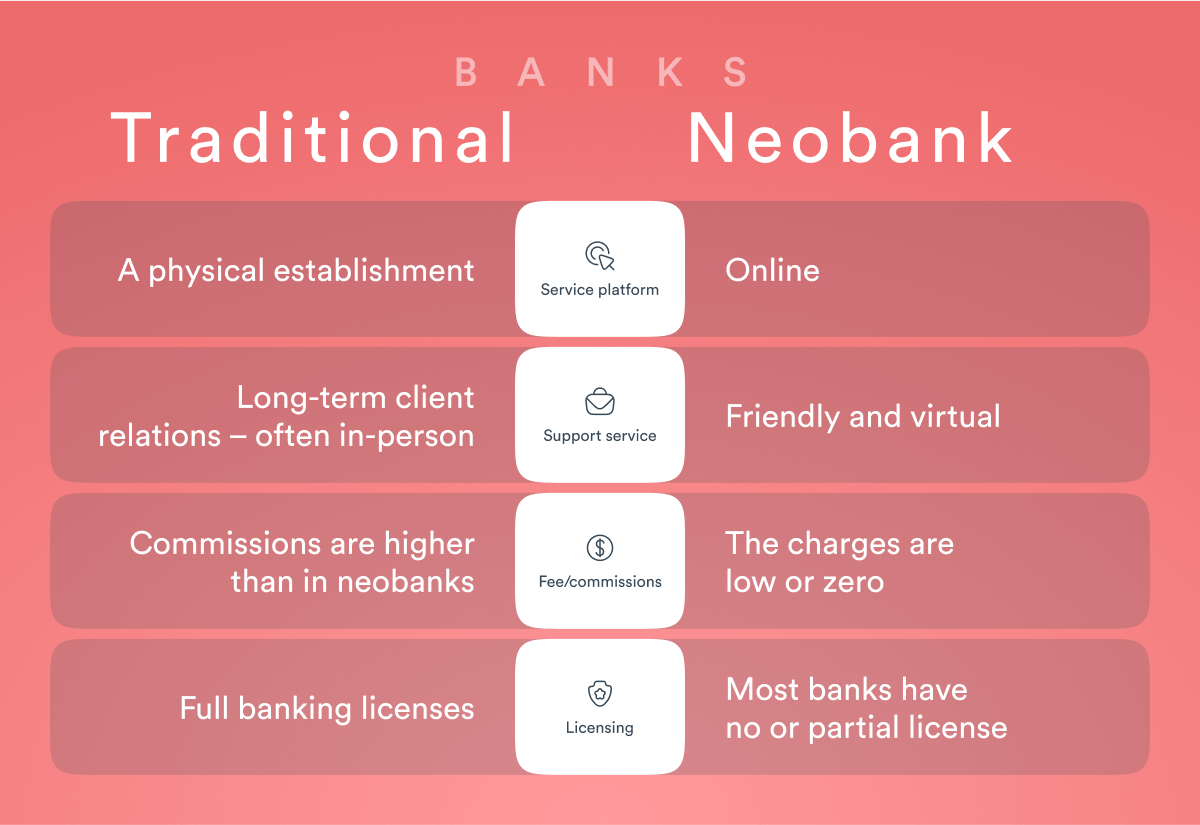 With conventional banks going online, though, we can say that the line between the two types of financial services is already blurring. Representatives of traditional banks understand that they need to keep up with the times to retain their customers. But rapid change is usually impossible because of the growing gap between the current level of technology and their large-scale corporate systems.
One solution is to create a dedicated neobank in which the parent bank takes over the regulatory environment and requirements. On the one hand, the parent takes on new risks, but on the other hand, the subsidiary can provide a broader range of banking and lending products, such as auto loans, mortgages, etc. In this way, you open up the neobank to your company's existing audience.
As an option, one of the IT giants, which is not directly related to financial services, can open its own neobank. One of the most popular neobanks in China, Alibaba's MYBank, serves 35 million users and SMEs. The bank specializes in small personal and business credit services.
WHAT IS DEFI? THE BASICS OF DECENTRALIZED FINANCE
Developing a Neobank from Scratch
As with any financial product, developing a neobank should start with precise planning, and then follow the steps that are appropriate for creating every outcome.
Having a well-formulated idea that is transformed into a business idea

Analysis of the market and competitors

Analysis of the target audience

Hiring an experienced team of managers and developers

MVP creation (from UX Design prototypes to testing and deployment)

Launch

Feedback gathering

Work on mistakes and support
If you have an idea at this stage, contact The APP Solutions company, which will help you investigate the market situation and hire a competent outsourcing team to create a product that will pay for itself in a short time.
WHAT IS A DAPP? UNDERSTANDING DECENTRALIZED APPLICATIONS
Neobank Software Development from the Very Beginning
It is necessary to pay attention to the basic details, without which it is impossible to create a sustainable product.
Every country has its peculiarities of legislation concerning the regulation of neobanking. Therefore, before you start implementing the idea, you need to understand all the aspects due to banking licensing and so on.
A financial product works not only with personal data, but also with the money tied to it. Therefore, the first priority is ensuring the appropriate level of security to prevent information breaches, such as with two-factor or multi-factor authentication.
How Does Blockchain Amplify Adtech Industry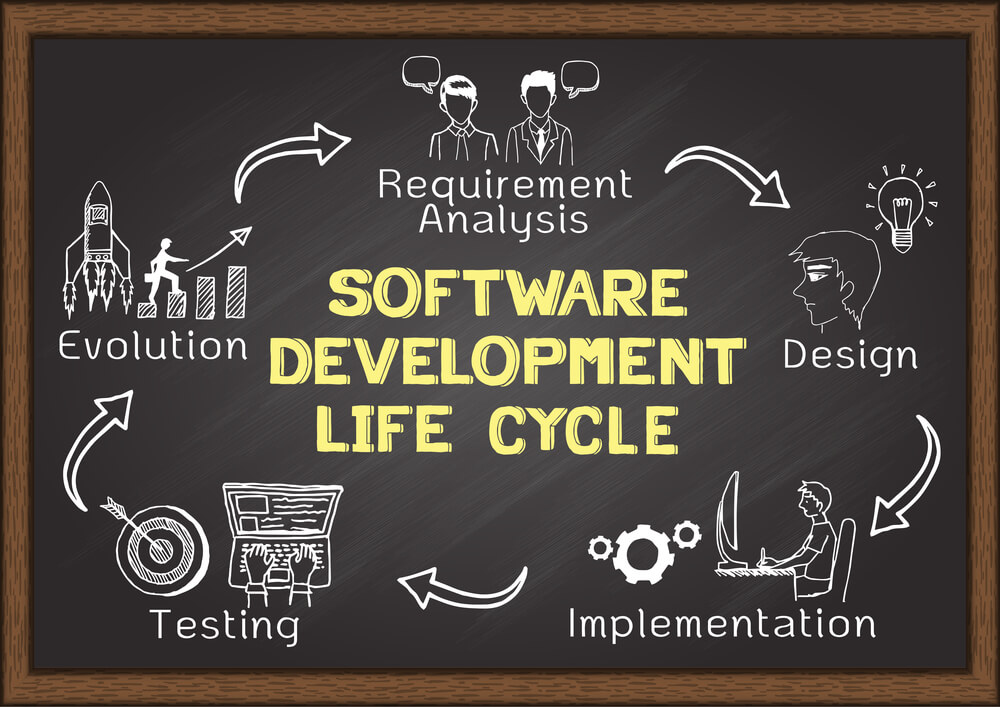 Since the primary use of neobank is through a mobile app, payments should be a couple of clicks away for maximum convenience, without filling out a whole bunch of boxes.
For the payment gateway mentioned above to really work efficiently, you need integration with the most popular payment systems in the region. However, do not forget about security – when you integrate this or that system into your code, you must consider the risks that it can be hacked, and your customers' data will go to fraudsters. So it helps if you are very selective when choosing partners.
Perhaps there's no need to repeat once again how important a positive user experience is in a situation when this is the main feature of the application through which it presents itself. This includes everything from lightning-fast account creation and the same fast receipt of a card, to personalized banking services (the ability to buy cryptocurrency and shares, make investments, and take long-term and short-term loans). And all this with zero commissions and no hidden fees.
WHAT IS WEB 3.0? INTERNET NEXT ERA BASED ON BLOCKCHAIN
Must-have features for neobank
What features should be present in your application to interest the user?
Cashback (a nice little something to spend not only on yourself, but also to donate a small amount to charity at the end of the month, this is a very effective motivator)

Dynamic CVV2 (as a means to further protect your finances)

Expense reports and savings against goals (here, neobank takes over the function of the financial app, helping the users keep track of their balance)

Referral program (one of the ways to get new users by getting existing ones interested)

Cryptocurrency (an opportunity to integrate your crypto-purse into the application or create such a wallet right here)

Paying bills (utility bills, apartment rent, car insurance – all of these can be paid with a single click, or you can set up automatic monthly/weekly/annual payments).
Can neobanks be profitable?
As of 2020, there were more than 300 neobanks launched around the world. Statista predicts that by 2026 the number of users will be 347.21 million, which is 4.4%. So as you can see, the market is far from saturation, and the growth prospects are excellent.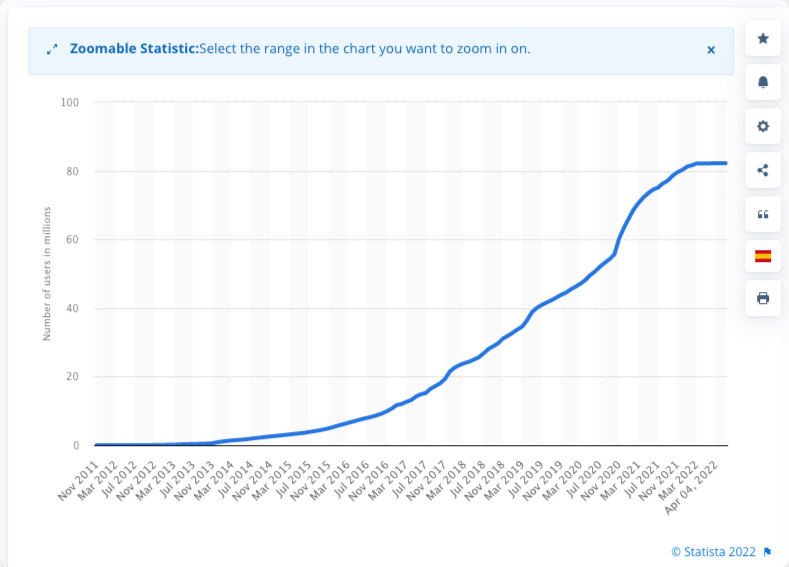 By 2024, there will be 47.5 million digital-only bank account holders in the U.S., a 19.8% increase over 2020, and digital bank penetration in the U.S. will increase by 8.9% from 2020 to 2024.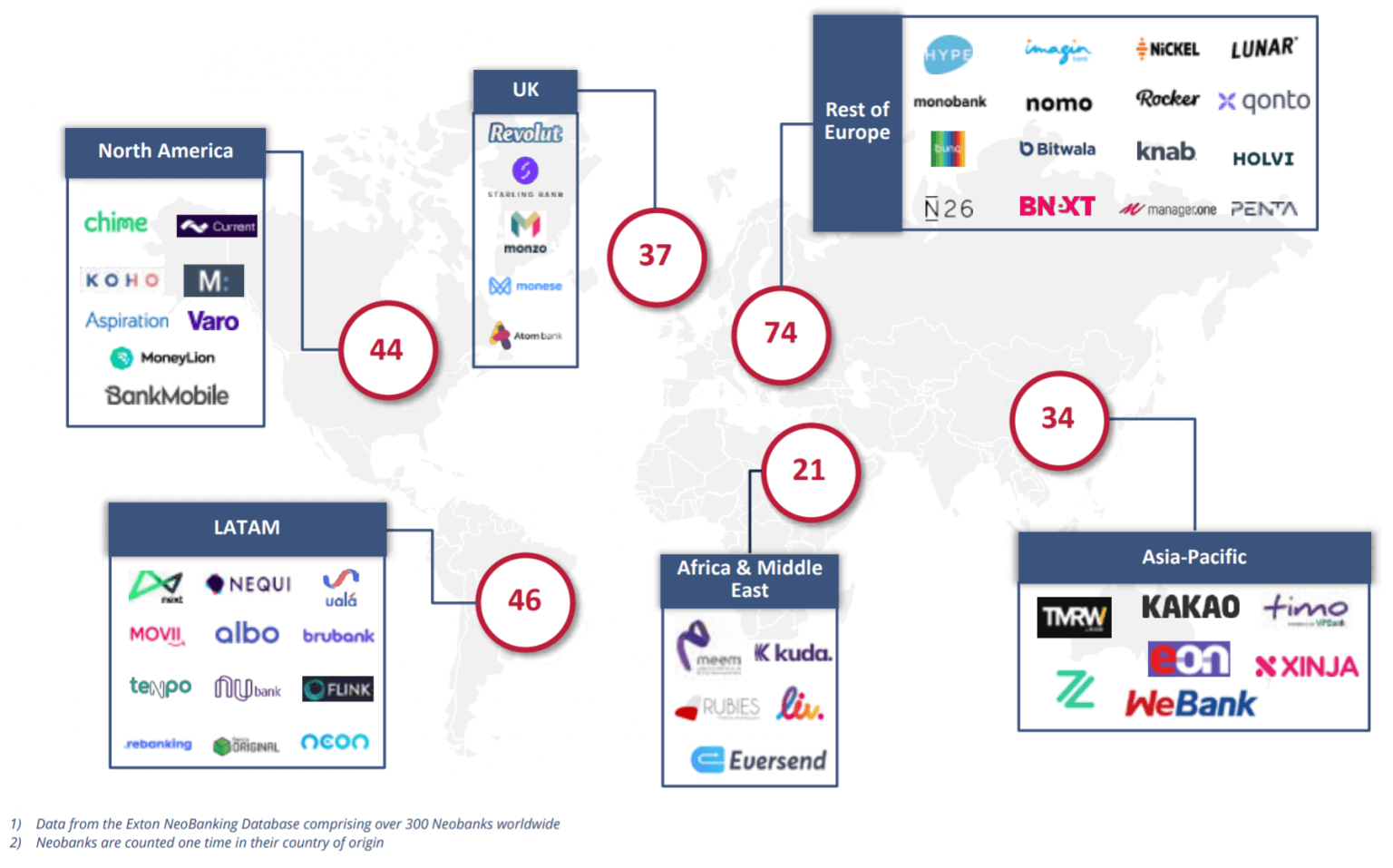 In addition, not all populations are yet reached. For example, neobanks are mostly aimed at young people who strongly connect to gadgets. But what about teenagers? They are also great with any app in a few minutes, but their reach in neobanking is still minimal.
If neobanks are so profitable for users, then how do they make money? Don't be surprised, but one source of income is commissions. Yes, for the consumer, they are practically non-existent, and there is no deception here. Neobanks get a cut of the interbank commissions, only their mechanisms are more complicated and are not obvious to the customers.
Neobanks also introduce premium accounts for users who want more convenient services, from two-click medical insurance to VIP cards. What's more, premiums can come in different levels, too.
Due to favorable terms, loans in neobanks are much easier to get than in conventional ones, and the terms are better, so the pool of lenders is expanding very quickly. However, there are risks in the sense of unreliable clients.
WHAT IS THE DIFFERENCE BETWEEN WEB 2.0 VS. WEB 3.0?
If we are talking about the basic version of neobank, its creation, depending on the features, can cost you from $300-500 thousand. If you have a bigger budget, you can talk about additional options. Be prepared that, on average, the project takes about six months to complete. However, you can always speed it up if you need to and have the right resources. For example, if you agree to work on an out-of-the-box solution.
In parallel, focus on marketing efforts to attract customers. Make sure you are appealing all the way through. Remember that the profitability of your neobank can be determined by the customer lifetime value (LTV)/customer acquisition cost (CAC) ratio. The higher the LTV/CAC ratio, the more revenue will be generated from each new customer. So, the most important thing is to keep your customers happy.
What are the Trends of Neobanks?
In order to be one step ahead of your competitors, you need to understand which trends in the niche can be advantageous. Right now, when going through the natural neobank development process, you need to pay attention to the following points.
Even though neobanks are not banks in the usual sense of the word, their security is just as important. Digital banking uses biometric verification, encryption technology, and other security measures to protect customer and mobile data. They also provide highly secure features such as locking and freezing anytime through the app. That said, all security measures need to be configured to make usability easy, and customers face unnecessary steps during transactions or verifications.
You can go further and create your own security tool and software solution to protect customer data. However, it is highly recommended that you keep logs of access of everything that happens on your neobank platform so that your security team can review them at any time in the future.
The advantage of neobanking is the openness of its operating mechanisms compared to traditional financial institutions. And since the neobank has no physical branches, all information about services, rates, transactions, promotions, commissions, and much more must be presented and posted so that the client is sure to be aware of everything promptly.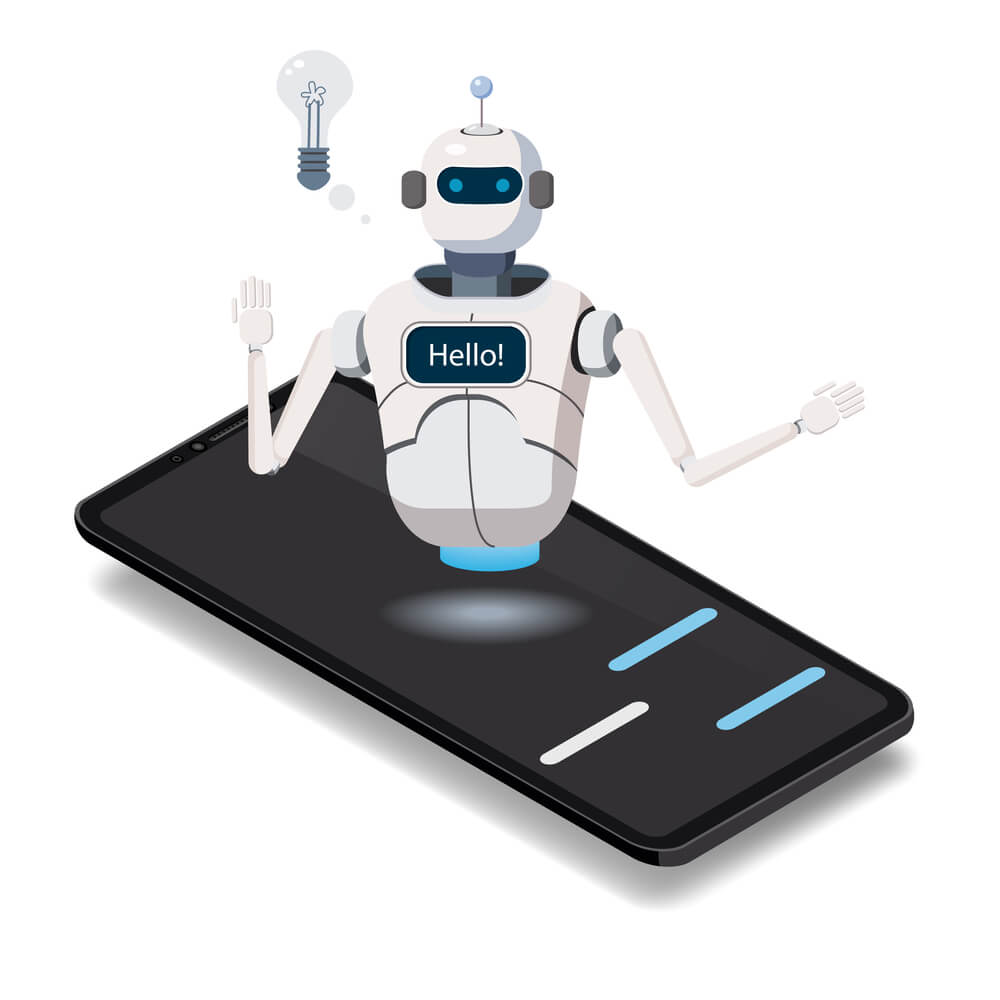 AI is now present in almost every digital niche, and in financial services, there is no way without it at all. Neobanks are polling users about what they would like to get out of the app. It is important to analyze and anticipate the behavioral factors of your target audience so that the client only thinks of a feature and finds it has already been implemented into your app. This kind of thing helps to increase conversion rates. AI is also heavily used in online support chats and is improving every year.
PREDICTIVE ANALYTICS VS. MACHINE LEARNING: WHAT IS THE DIFFERENCE
The bottom line
Neobank is a financial product that makes life much easier for people without bank accounts and those who can't imagine themselves without dozens of financial transactions daily. Neobank manages to do it at the same time.
To expand its audience without losing old customers, neobank has to offer new features and capabilities with enviable regularity. You can do this by working closely with a team of managers and developers who will work for the result, even after the project launch. And we at The APP Solutions can help you with that! So click the button below and tell us your idea; we are here to make it happen.
Credits to Depositphotos