Blog
Meet The Table: business event management and networking platform
Meet The Table: business event management and networking platform
The global lockdown changed the way people do business. Opening your own company overseas has become even more challenging when there are such barriers as distance, legislation, and culture. Fortunately, soon there is a solution that solves all these problems.
We are now partnering with Junhwan Paul Kang, StepintoCity CEO, to develop Meet The Table, a job marketplace with a virtual event functionality.
StepintoCity is a business accelerator for entrepreneurs and international companies based in New York. Junhwan Paul Kang hired us to build a user-friendly networking platform to drive global corporate innovation and networking opportunities.
Meet The Table match platform will connect business people from South Korea, their potential U.S. business partners, and locals from New York, who can help Koreans with language, laws, and cultural differences.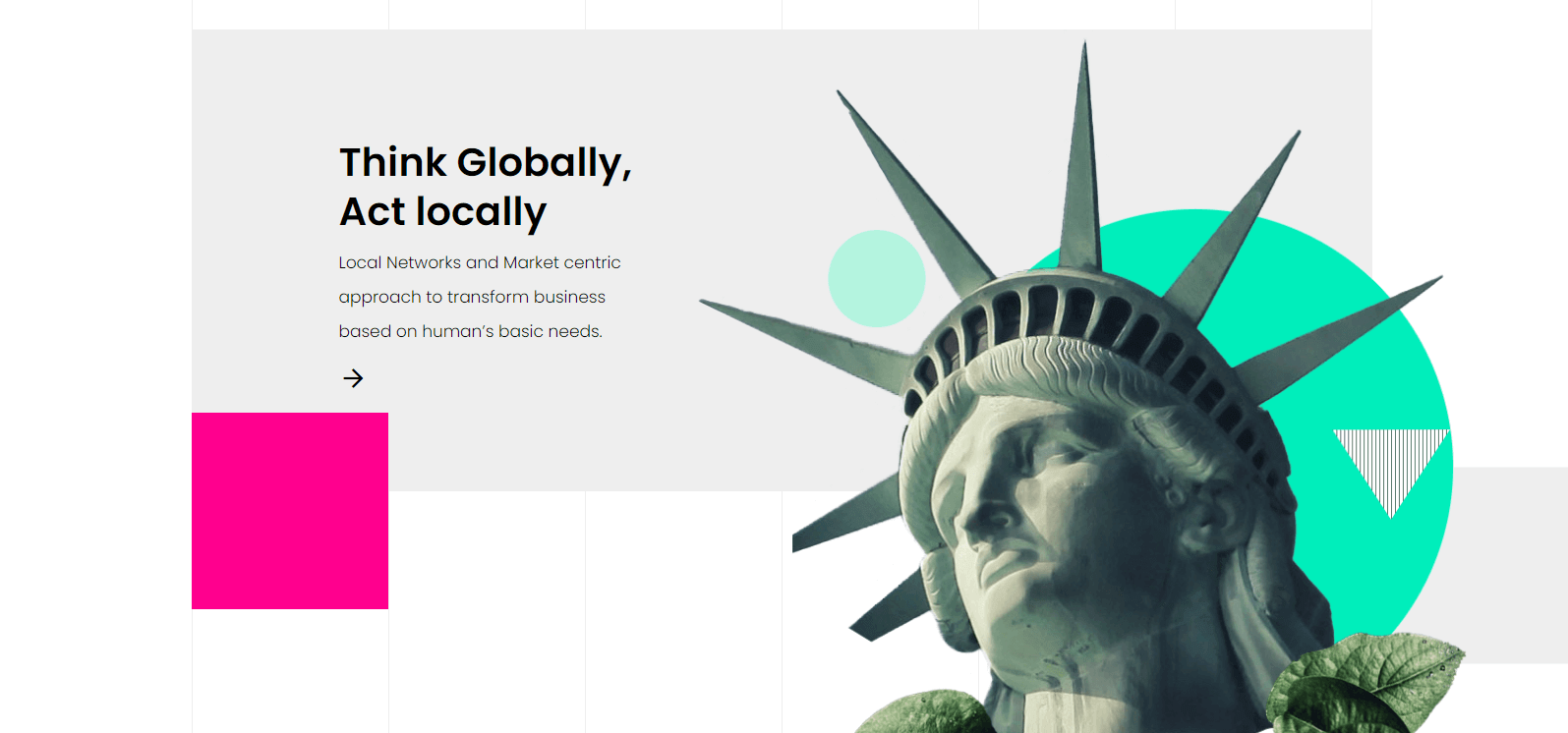 What is Meet The Table?
To find the right business connection, most people use Linkedin. However, this is a very time-consuming approach. You are looking for the right specialist, add them to your network, ask them about availability, and wait for their answer. Besides this, there is no guarantee that the business contact will provide you with the support and required services.
Meet The Table will connect business owners from Korea who wants to find a business partner and open their company in New York while communicating with both the right business partner and a local, who advocate businessman's rights and needs.
Verified hosts
It is hard to find a qualified & trustful partner. The platform includes filters the service providers and guarantees from host members.
Coordinate barriers
Both hosts and coordinators will do their best to help guests, take care of one's problem, and search to find the best solution.
Communication tools
Using Meet The Table, members can communicate with video calls and chat with live translation.
Manage schedule
To eliminate the challenge to schedule with time differences, Meet The Table links to guests' and hosts' calendar and visualize available time.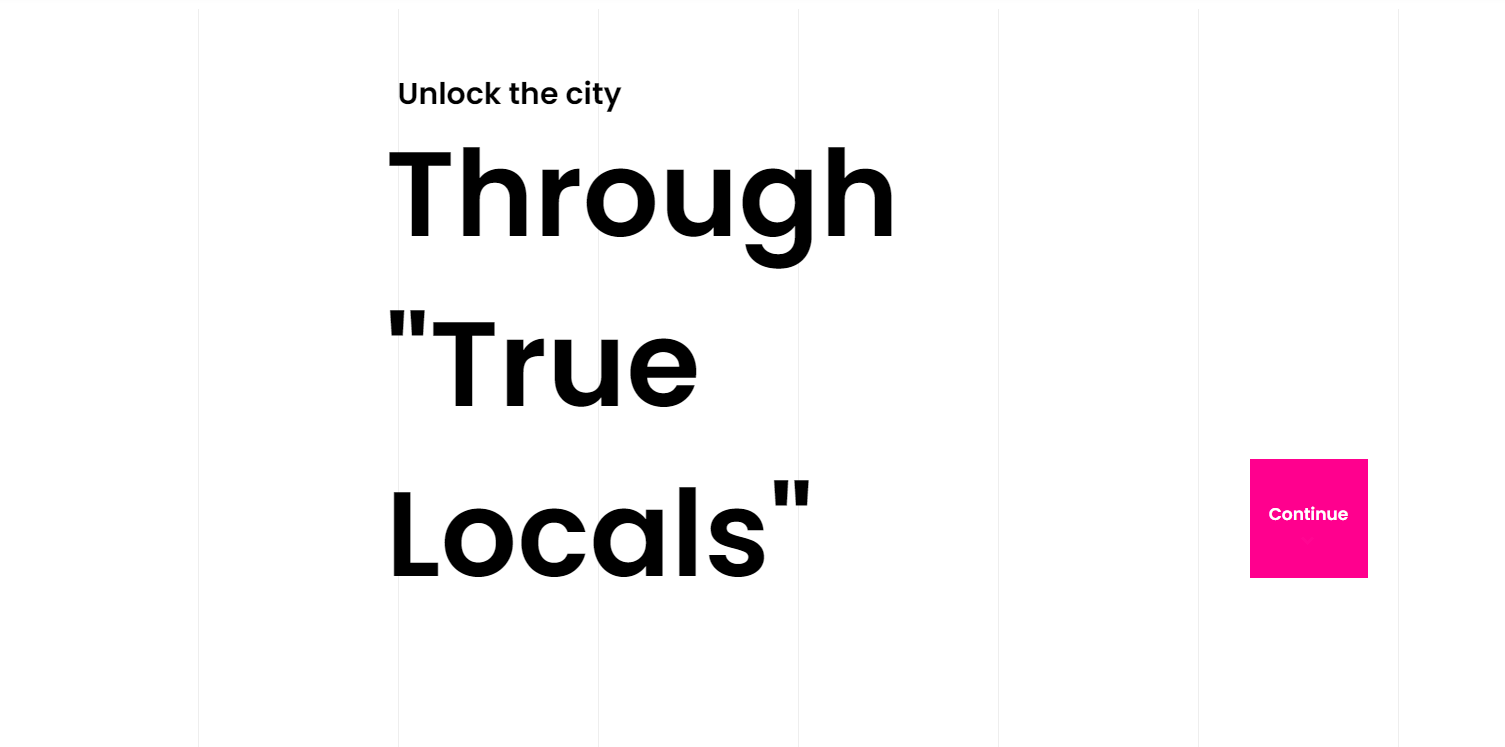 How Meet The Table will work
The Meet The Table platform will include three types of users.
A guest is a Korean businessman who needs help from local specialists in opening a New York business.
A host is a business-related service provider who can help a Korean business person open one's business.
A city mate is a local from New York, who manages the communication between the guest and the host. A city mate also advocates the rights and interests of a foreigner.
Meet The Table features
Personal profile, where all users can share their information, personal experience, and expectations from co-operation.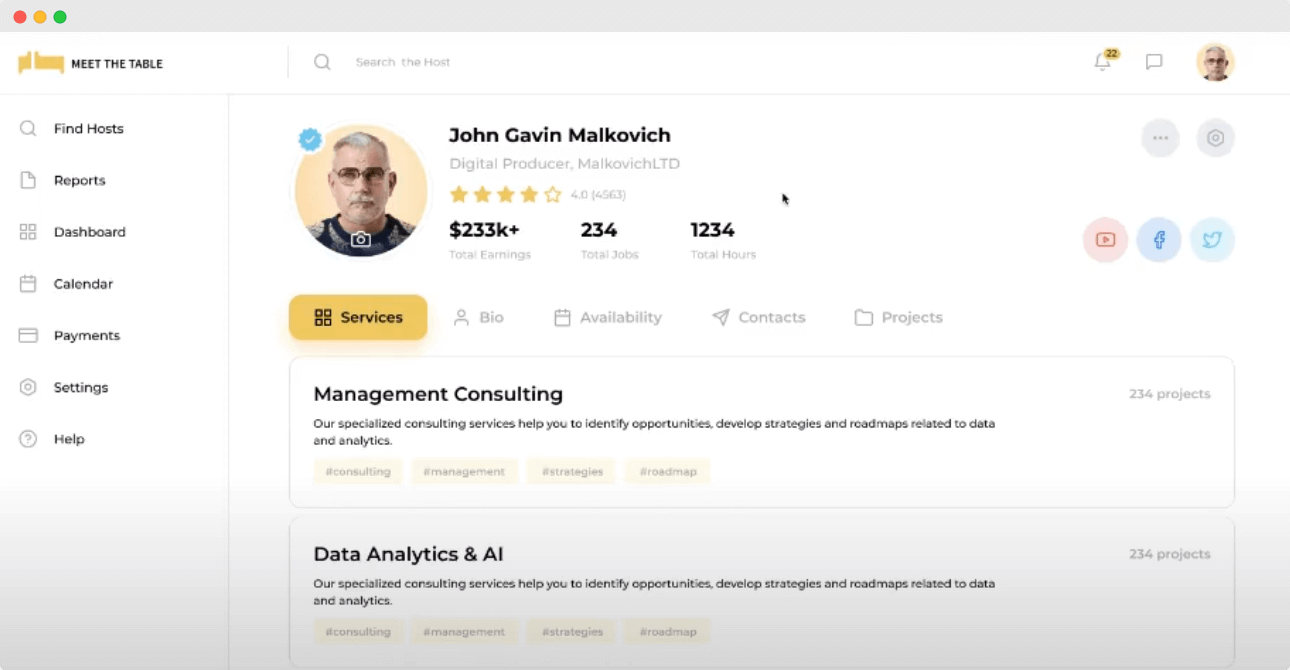 [Meet The Table design prototype]
The search. Guests can find a relevant specialist using Product, Category, and Service search categories.
The built-in messenger includes an online translation feature. The user can translates Korean to English and English to Korean in real-time.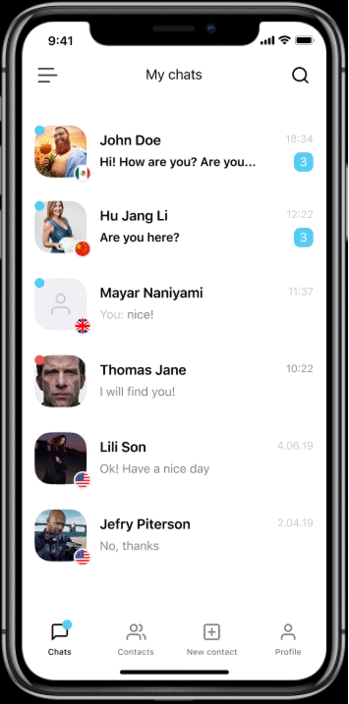 [The real-time translation of messages, The APP Solutions prototype]
Integrated calendar, so a gust can view the host's availability and book a convenient communication time.
A video conferencing functionality allows hosts and guests to arrange a video conference and discuss all their details of their business dealings.
Online payments. After the business deal is closed, a guest pays both a host and a city mate via a built-in payment gateway.
Reviews. After a guest received services from the host, one can rate the host and leave a review.
Portfolio. The host's profile will also include guests' reviews and a portfolio with previous projects, complete outside the platform.
Project status
We are developing both the back-end and front-end of the Meet The Table job marketplace. We are also responsible for its design and integrations, such as live chat with integrated translation algorithms, video conference features, and calendars.
Stay tuned. After we launch the project, we will post a complete case study to share developers' insights into the project, particularly video conferencing functionality.
To learn more about projects we delivered, check out our Portfolio.
Related reading:
Video Streaming App Proof of Concept
How to Create GPS Tracking Application in Android Studio