Blog
Femtech in Healthcare: How to make it effective
Femtech in Healthcare: How to make it effective
As we move forward, the Western world's medicine becomes more specialized and narrowly focused, adapting to the personal needs of almost every patient. Such an ambitious goal requires new and more advanced technologies.
What is the Meaning of FemTech?
For example, FemTech is responsible for meeting women's healthcare needs. This term is not new: it appeared back in 2016 when Ida Tin, the CEO of the period-tracking app Clue, came up with the idea of marking the trend of a surge in FemTech startups that provide services at the intersection of technology and women's health.
Essentially, FemTech is about solving health and other biological needs through technology.
However, FemTech has begun to gain popularity now. The term falls under the categories of:
Products
Services
Software
Apps
HOW TO INTEGRATE YOUR HEALTH APP WITH EPIC EHR/EMR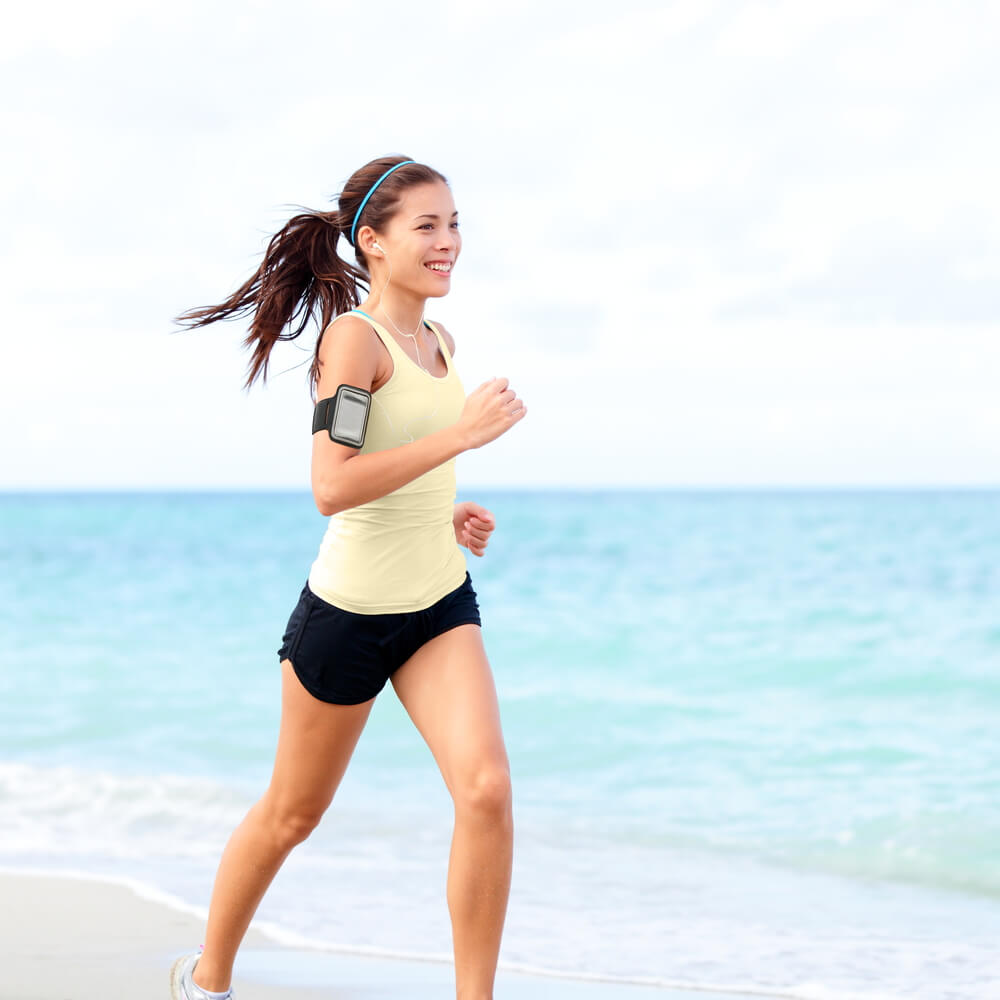 The only condition is that they specialize in women's health (reproductive, menstrual, sexual, pelvic floor, vaginal, oncological, bone, brain, autoimmune, heart, mental health, and even migraines). Recently, FemTech has been looked at even more broadly – as a specialization in any factor that somehow improves a woman's life.
For example, gender has come to be recognized as a social determinant of mental health in the United States since it is widely known that women suffer from depression about twice as much as men. Physiological diseases also affect women in 80 or even 90% of cases. Also, illnesses that occur differently in women than in men (like osteoporosis). We can discuss specialized care specifically for women's health in such cases.
STEP-BY-STEP GUIDE ON MOBILE APP HIPAA COMPLIANCE
FemTech companies deal with solutions specifically designed to address women's health issues, not just products that have been rebranded or repositioned. These may include:
Wearable tracking devices (bracelets, rings, patches, etc.)
Any solutions related to artificial intelligence
Applications and non-invasive equipment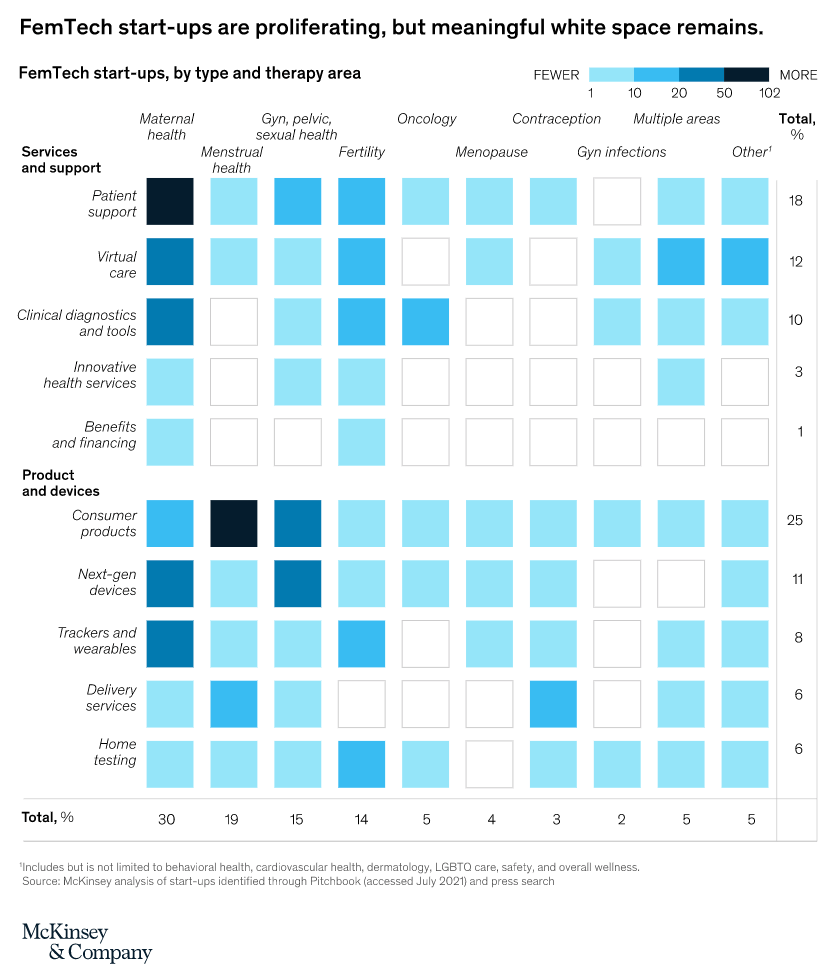 The FemTech Revolution
The surge in FemTech popularity coincided with COVID-19. At that time, both patients and medical institutions themselves were forced to get to grips with digital technologies, even if they had previously made do only with offline services.
According to a study by Medi-Tech Insights, in December 2021, the global femtechnology market was estimated at $22 billion. Over the next five years it will grow by 15%. And a new Global Market Insights research report predicts that the FemTech market value will exceed $48.5 billion by 2025 and $65 billion by 2027. Statista shows even more blushing investment expectations: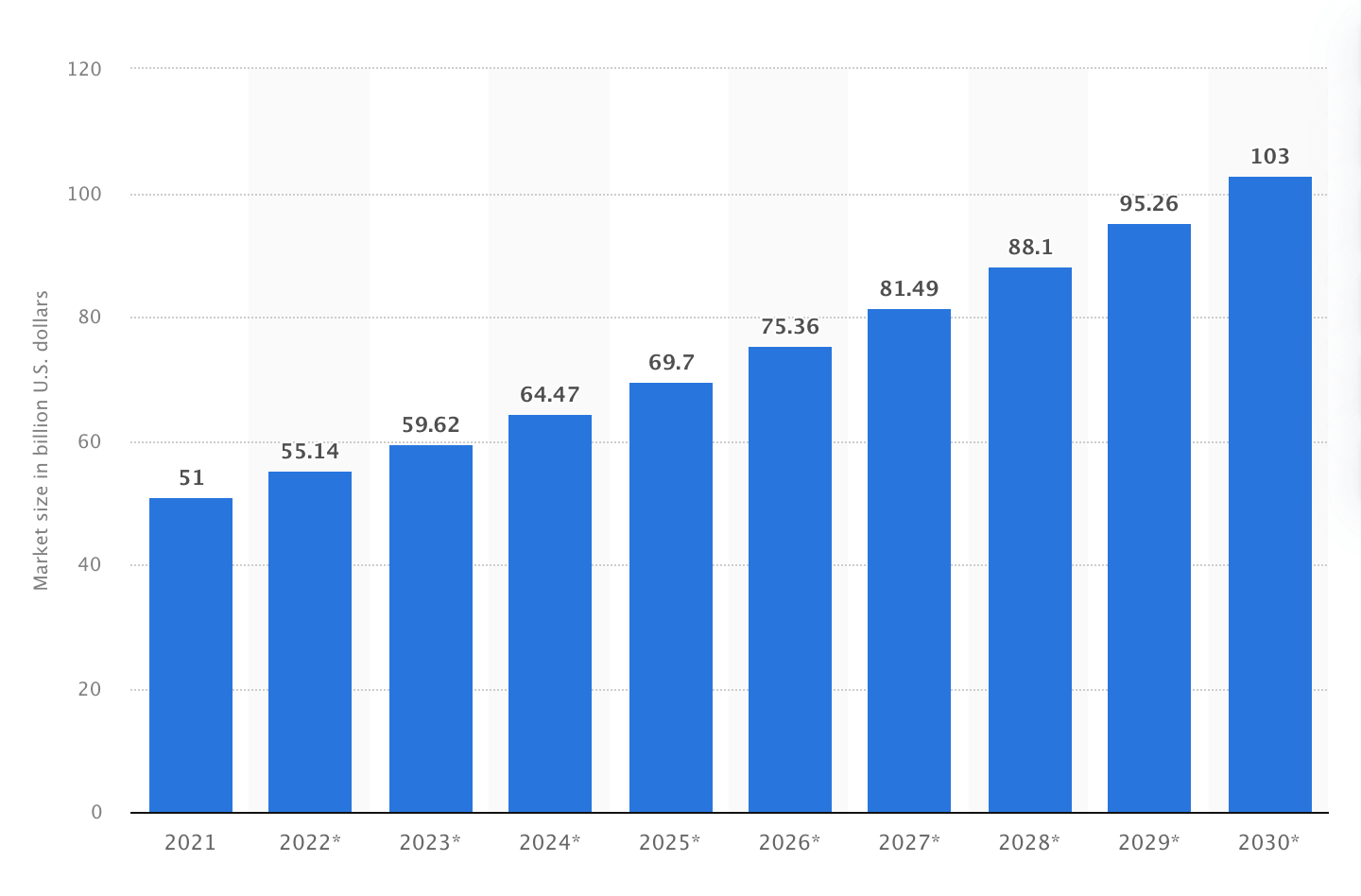 Why Should Femtech Companies Protect Data?
It's very important to keep data confidential when developing any FemTech solution. Health data is a sensitive topic in itself. But what if a woman's personal data about her menstrual cycle, sexual activity, contraception, or even abortion were hacked? Such data could be used by states where abortion is illegal to hold a woman legally responsible.
HEALTHCARE CYBERSECURITY: HOW TO PROTECT PATIENT DATA
Note that this is not just a matter of software or app technology vulnerability, but also a breach of the privacy policy. So, the first thing FemTech companies should do is inform users what data they plan to collect and what they intend to do with it.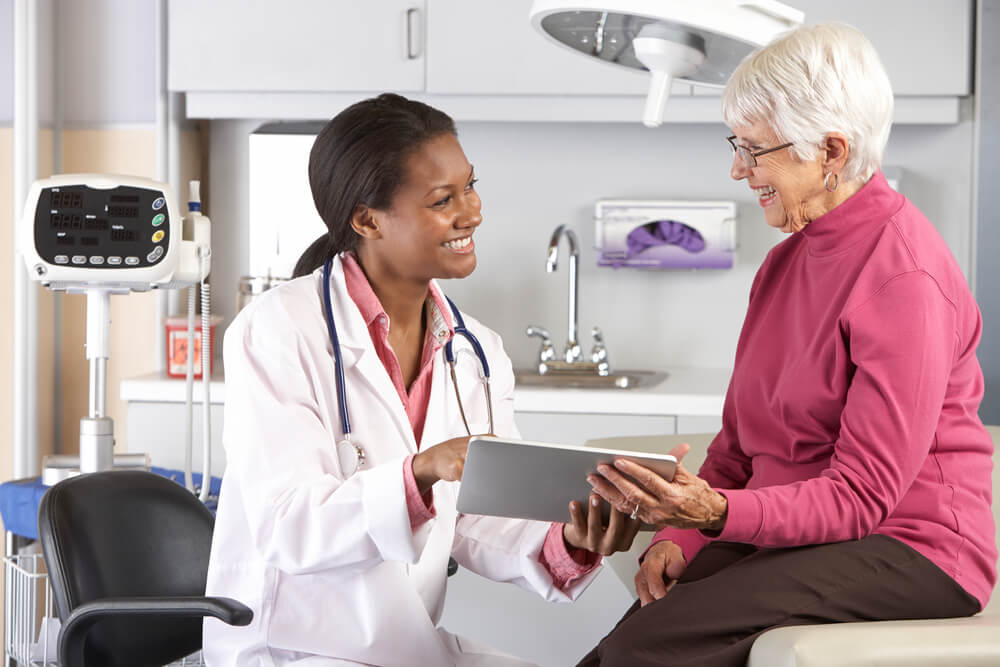 The Future of FemTech and Women's Health in General
The increasing spread of chronic diseases and the growing prevalence of unhealthy lifestyles and diets will increase the burden of disease, thus contributing to the growth of the FemTech industry. In addition, the increasing prevalence of infectious diseases among women in low-income countries due to unsanitary conditions will stimulate business growth.
KEY DIFFERENCES IN EHR VS. EMR VS. PHR: WHAT TO CHOOSE FOR YOUR HEALTHCARE ORGANIZATION
Distribution of FemTech companies worldwide in 2022: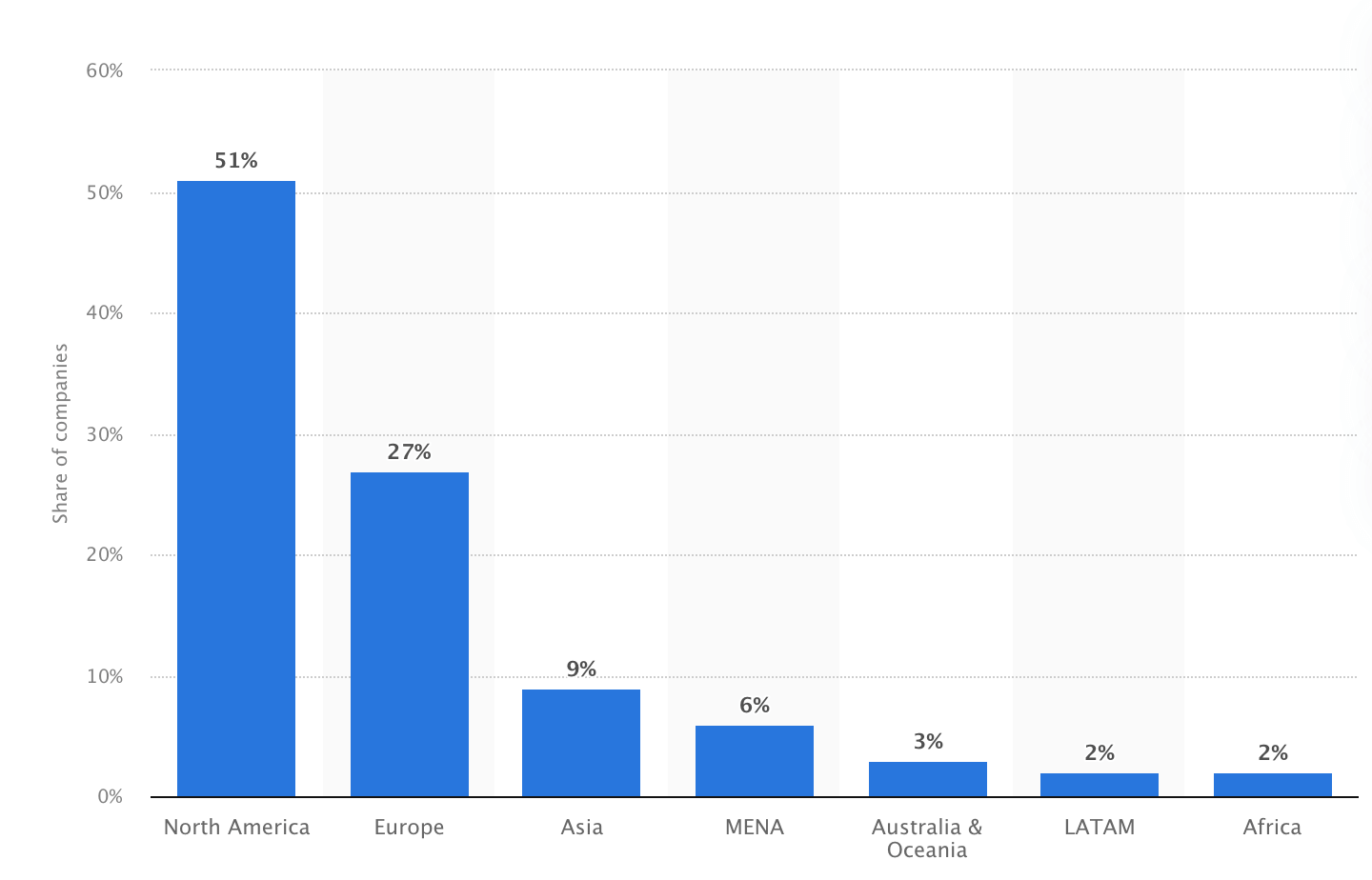 It's not unusual for first-world countries to be on the front lines of general health conditions. But it's not all bad for other continents, either.
The market outlook for FemTech looks promising. Currently, most FemTech companies are focused on fertility, pregnancy, and maternal health, however that scenario should change in the next 5 to 10 years. New and prospective areas such as longevity, menopause, sex technology, and breastfeeding are expected to grow rapidly in the coming years.
CASE STUDIES:
Calmerry Online Therapy Platform
Orb Health – Сare Management As A Virtual Service
BuenoPR – 360° Approach to Health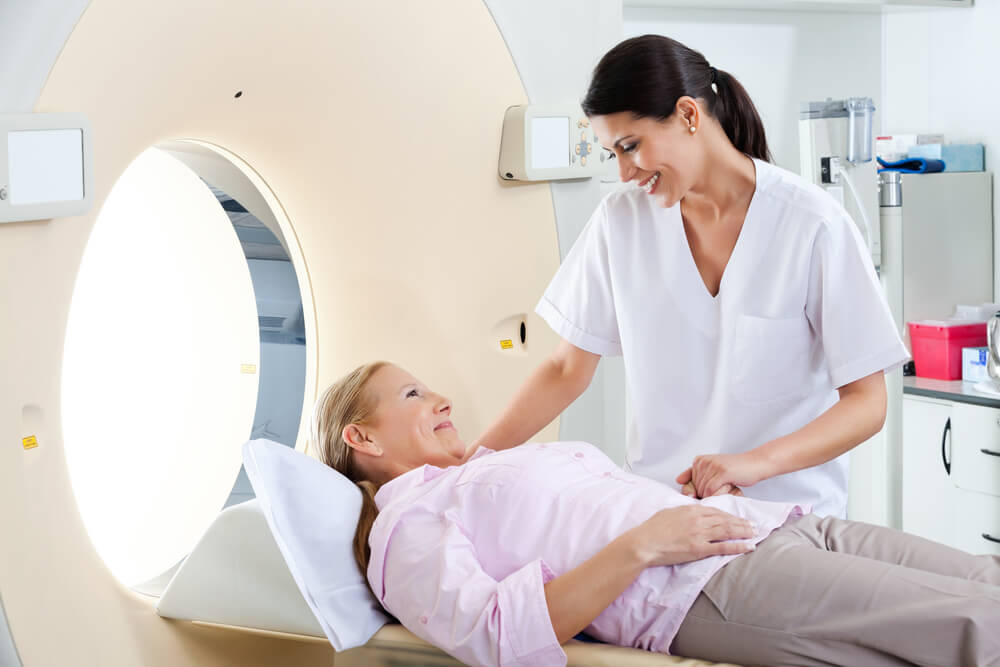 Why is FemTech Important?
Right now, the world's population is 8 billion people. About 3.9 billion of them are women. Isn't such a huge target audience the most obvious fact that proves we need specialized women's health solutions? Unfortunately, not every woman on the planet has access to femtechnologies. Therefore, this may be an additional incentive to develop your FemTech products in the direction of those the digitalization process has not yet reached.
How To Make A Medical App: The Ultimate Guide
Promoting FemTech health services:
Improves healthcare delivery (e.g., through online appointments, remote surgeries, etc.)
Enables better monitoring of one's health (tracking of various indicators in the body will immediately signal to the woman when something is wrong, which means she will seek help faster)
Reduces the problem of gender inequality in technology (it gives an additional opportunity for female engineers and scientists to prove themselves)
Solves the stigmatized problems (women no longer have to hide their physiological issues from men, which also allows them to solve problems faster if they arise)
Provides culturally sensitive and individualized solutions to more women (LGBT community, black population, low-income segments of society)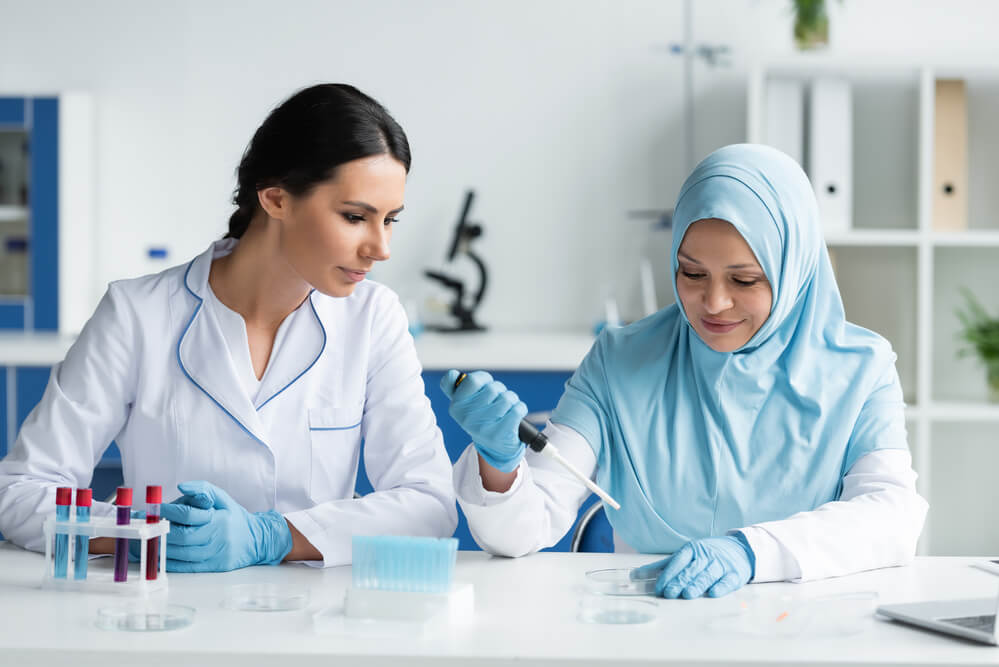 Conclusions
Even though women make up half the global population, and despite the estimated $500 billion annual medical expenses attributed to women, only 4% of all healthcare research and development is targeted at women's health issues specifically, according to PitchBook.
Perhaps your product can be a go-to tool for a particular group of women from whom you can derive income and the moral satisfaction of grateful feedback.
THE APP SOLUTIONS – CUSTOM HEALTHCARE SOFTWARE DEVELOPMENT COMPANY
If you have some idea or project with a FemTech focus that you would like to pursue, we can help with that. The APP Solutions has significant expertise in healthcare services. This means we can not only implement the project, but also bring it to perfection. We are always aimed at long-term, mutually convenient cooperation in making your product unique and in demand.
Want To Build a Healthcare Mobile App?