Blog
Why custom app development proves to be a perfect choice
Why custom app development proves to be a perfect choice
Imagine, you have bought a luxury and just perfect enough cabriolet that was equipped to fit all your needs. It has a great surrounding sound system, air conditioning, soundproofing, and other aesthetic and tech features to provide the performance you were dreaming about. You drive this splendidly produced car, it runs commands easily and immediately and the ride is seamless. You are totally happy.
And now let's imagine an auto dealer proposes you to buy a car that is pretending to be a cabriolet. It looks like the same, but hasn't such advanced features and can perform just stripped-down functionality. And actually, it is totally another car that someone was trying to make very similar to the cabriolet. Of course, it costs slightly cheaper, and the dealer says you almost will not feel the difference. Would you agree?
DATA MINING VS. PREDICTIVE ANALYTICS: KNOW THE DIFFERENCE
Now apply thе same situation to software products: specifically the difference between Custom Apps — designed specifically to provide all features you required— and ready-made custom software, designed to perform basic functions.
This is never more apparent than when you are trying to create an innovative product that will run exactly the way you want it to.
Custom mobile app development vs. Off the shelf
It's no longer the hot news, the mobile industry impacts every sphere of business, from grocery to fashion. But how to go mobile? What is better – to develop a custom mobile app or use the benefits of a white-label solution? Each variant has its advantages, but custom development proves to be the better choice.
Why? Let's figure it out!
To understand whether you need or not to invest in custom mobile application development, first thing first, we have to define what is custom app development itself and how does it differ from off the shelf solutions.
GOOGLE CLOUD SERVICES FOR BIG DATA PROJECTS
Custom development is also known as bespoke software or tailor-made software. If we are speaking about apps it means that custom mobile apps provide features which off-the-shelf solution doesn't.
Consider this simple example. Two grocery stores propose almost the identical range of goods to their clients. But at the same time, they have an entirely different strategy and goals. Thus, they cannot have a similar app. The design and functionality of the app should depend on the aims of each store and in each case.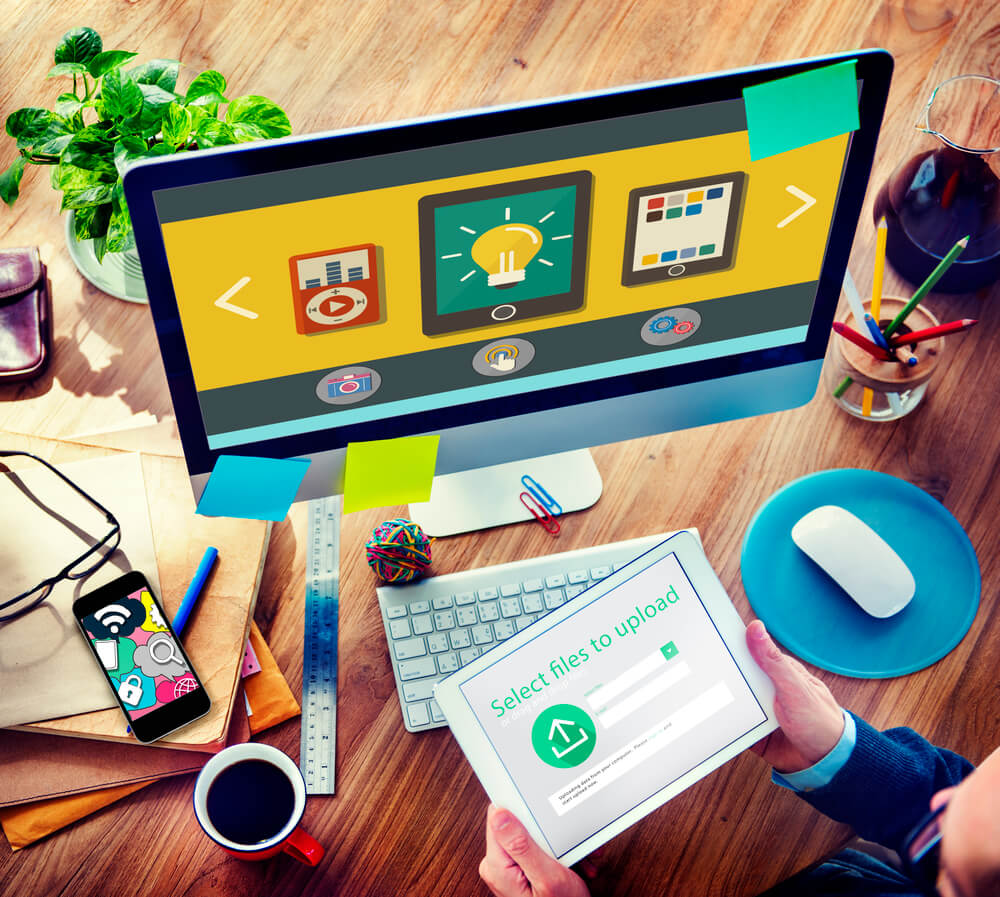 The remarkable feature of custom app development is its ability to deploy your idea exactly the way it was conceived. In other words, custom mobile app development aims to cater to your business' needs, and the final product will fit the way your business operates.
In contrast, the off-the-shelf solution offers a universal platform for everyone to encompass as many companies as possible. This entails a certain result – the same apps' design and performance without regard to the business goals of every business. Such apps can be sold as SaaS (Software as a Service) which implies that companies have to pay the rent for application usage. Of course, this solution will have a lower price. But you should keep in mind the maxim – "You get what you pay for," as it is particularly the case for custom software development.
While the ready-made solution is attractive for clients due to its affordable price, especially when they are just starting out, the custom mobile application development is a significant investment in the long distance.
Pros and Cons of the Custom App Development
The obvious benefits businesses get from creating custom application includes scalability, easy deployment, and increased productivity.
But for the final decision let's go deeper and consider all pros and cons.
There are numerous reasons why custom iPhone or Android app development makes sense for businesses:
Security
Data security is one paramount reason for businesses to invest in customized apps. This notion gets more important if your app operates with personal data. To ensure the safety of users' personal data in the era of globalization you should use the custom approach in app development. Customized apps allow eliminating threats and risks through the integration of security measures and data encryption. Also, a customized approach meets the requirements of various OS and APIs.
HOW TO LEVERAGE A MOBILE DEVICE MANAGEMENT SYSTEM TO ENSURE EMR SECURITY IN MOBILE HEALTHCARE APPS
Customer relations
Going custom in software development allows building a robust personalization strategy with each client. It is possible due to the integration of analytic tools at the initial stage of app development. You can track the preferences of each customer, and make personal offers to cater to their needs. Сreating an intense relationship with clients has never been easier.
Highlighting the business competitive advantage
Let's revert to our example with two grocery stores. One of them prioritizes home delivery, while another grocery is relying on its loyalty program. So, it is evident that their mobile apps should emphasize the factors which differentiate their offerings. Customized apps allow doing this.
At the same time, ready-made solutions are created to provide strictly defined functionality. These kinds of apps cannot extend their capabilities by adding new functions, so a company's mobile offerings are limited. In case you try to add some extra features to it, your app will turn into a fake Cabriolet – with a good appearance but with an awful performance.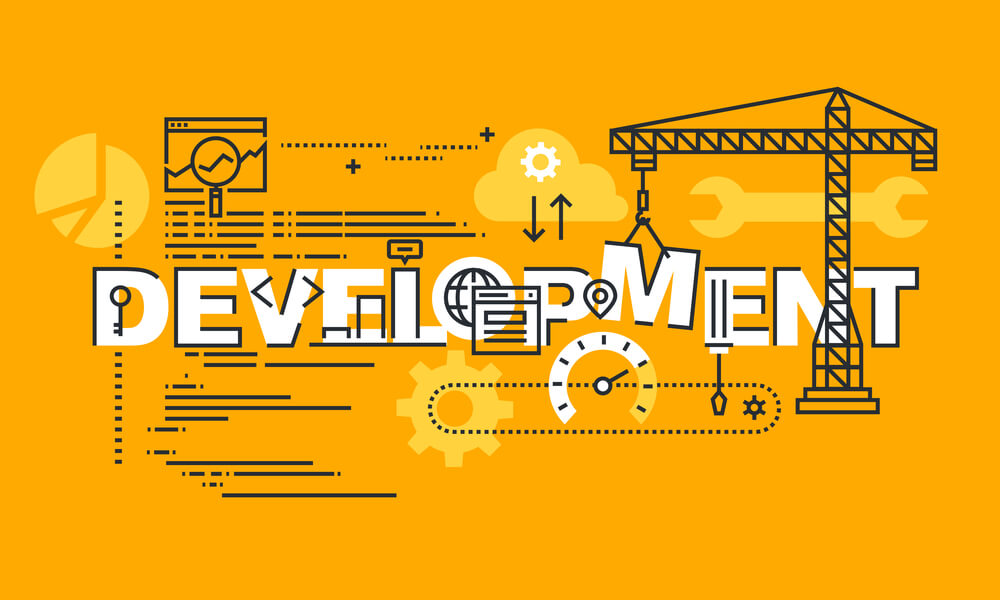 Investing in yourself
Custom application development wins the battle with ready-made solutions for a simple reason – when you create a custom app, you become its owner. The off-shelf solution never gives you all reins and the same level of control as the custom software does. The bespoke app is capable of evolving alongside your business and can scale accordingly to the growing business requirements. Purchasing a custom app means that a business is investing in itself.
A world without disadvantages is impossible. It's true for the mobile industry as well.
So, here is the shortlist of them in the light of developing tailor-made apps:
Time
Time is one of the main disadvantages of bespoke apps are developed. With the pre-made solution, you can get a working app quickly. Developing the tailor-made app, you need to go through a custom software development process that may take weeks, months, or even years in the case of big and ambitious projects. Bug fixing, strategy changing, design improving – all these things may delay the launch of the final product. However, you are not insured from bugs while using off-the-shelf solutions. Moreover, these bugs may slip through and cause business-critical errors.
WHAT TECH STACK TO CHOOSE FOR YOUR PROJECT
Cost
It is obvious that a customized app requires significantly more resources to develop and thus comes with a high amount of costs and risks. The changes in overall strategy caused by identifying new needs during the custom application development process are a very common situation. Though it results in added costs as more software development time and effort is required.
Promotion Possibilities
The iPhone platform gives great opportunities to showcase your custom app to millions of iOD users around the world, providing the business with an ideal environment. In fact, over 65% of downloads come directly from a search on the App Store.
Moreover, Apple recently has launched Search Ads. It is an efficient and easy way to promote your app on the App Store for iPhone and iPad in the U.S. Thus App Store empowers the owners of customized web apps in their way to success.
UNDERSTANDING THE RAPID APPLICATION DEVELOPMENT MODEL
One More Strong Argument for Apps' Customization
You can provide your customers with a fascinating experience due to the new facilities available to apps in new iOS operating systems updates. Integrations come into Maps, iMessage Apps, and Siri SDK. The most interesting of those is Siri, primarily because the virtual assistant can directly integrate with multiple apps and aggregate disparate information fragments around a single conversational context.
Build the Custom Apps With Us
There are no doubts, the future of mobile dev belongs to custom apps. 2016 is anticipated to be the year when the adoption of mobile apps will grow to meet the specific business requirements, as research from IDC analysts says.
Join the trend and build your custom app with us. The App Solutions team has all the required skills and a huge experience in building custom apps. We will do our best to make your app successful. Don't believe the words, just check out our portfolio.
If you need any help or advice, please drop us a line, and let's find solutions together.


Related reading:
Calmerry Telemedicine Platform Case Study
Nioxin Consultation App for Coty-owned Brand Case Study
QUALITY ASSURANCE AND SOFTWARE TESTING FOR MOBILE PROJECTS AT THE APP SOLUTIONS
What our clients say