Blog
How To Create a Mobile Travel App?
How To Create a Mobile Travel App?
I remember the times when arranging your own trip was a true challenge only for the brave. For the rest, there were travel agencies.
With the escalation of technology, the world has become smaller and reachable. Together with that, the fact of the journey itself is no longer such a big deal. Any place you want to visit, any hotel to stay, any food to taste, is just in the distance of a few taps on your smartphone. Now there is a particular application for all types of trips and tourists' needs.
If you want to make a travel app, you are on the right road to success. Despite the high competition, travel app development is a perspective niche for investments.
Why? Online travel bookings peaked at $755 billion in 2019, before declining 46% to $403 billion in 2020. In 2021, travel bookings increased to $613 billion, still below 2019 figures – the rapid recovery speaks to the interest of the audience in this service niche. And so, with the departure of COVID-19, further growth is to be expected.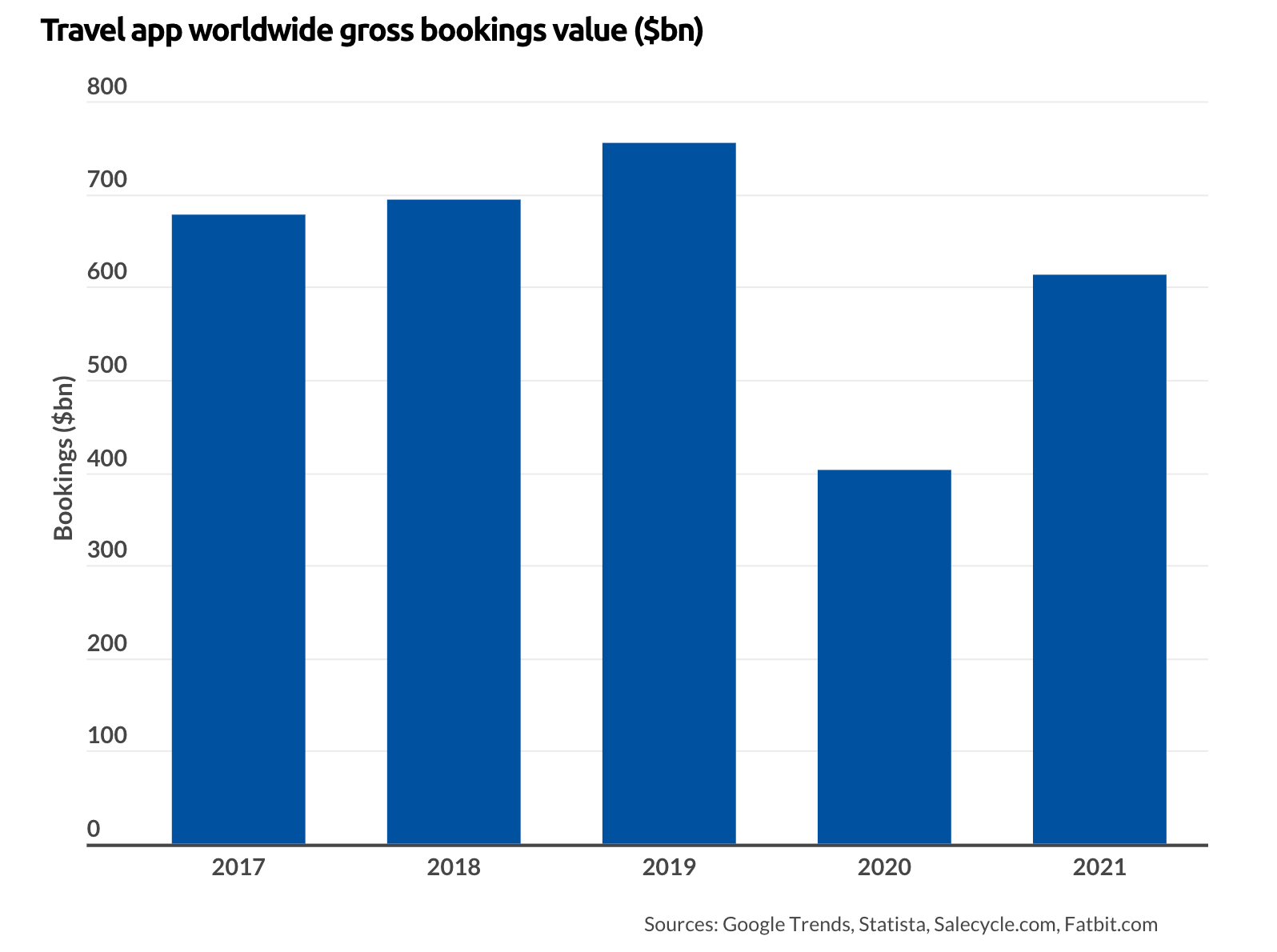 Moreover, online sales will generate 73% of revenue in the travel & tourism sector by 2026. The last 5 years have been an important period for the growth of online travel sales via mobile as it increased from 36% to almost 50% of all digital travel sales. What other evidence do you need?
If you want to create a successful travel app, you need to choose its type, decide on the business model, and calculate the MVP cost.
That's where The App Solutions come in.
In this article, we highlight all the aspects of travel mobile app development.
Let's start.
How to create a mobile travel app in 5 steps

Step 1. Chose your app type

Select the travel app type among booking, accommodation booking, transport apps, and travel guides apps.
Step 2. Conduct competitor research

Discover other travel apps in your niche, their advantages, and disadvantages. Besides, consider integrating ready-made travel app APIs.
Step 3. Select a travel app MVP features

Include the following features for your travel app MVP: user account, social sharing, booking, in-app payment, and location-based search & filters.
Step 4. Find the travel app developers

Hire the best travel app development company that proves its expertise with previous projects.
Step 5. Enter the discovery phase

Define the concept of your travel app depending on the current trends, determine the project scope and milestones, and find the best technical solutions.
Step 6. Develop the travel app

Start the app development process with a development team that will create the design and builds the code for your project.
HOW TO CREATE A LOCATION-BASED APP FOR ANDROID AND IOS
The most popular travel app types
To develop a travel app you need to decide what kind of app you are going to create. Below we share the most popular types of travel mobile apps with examples and some technical aspects.
Flight booking apps
Using such apps, travelers compare flight costs, book, and pay for tickets.
Now, let us look at Hopper, a flight booking application, and its main features.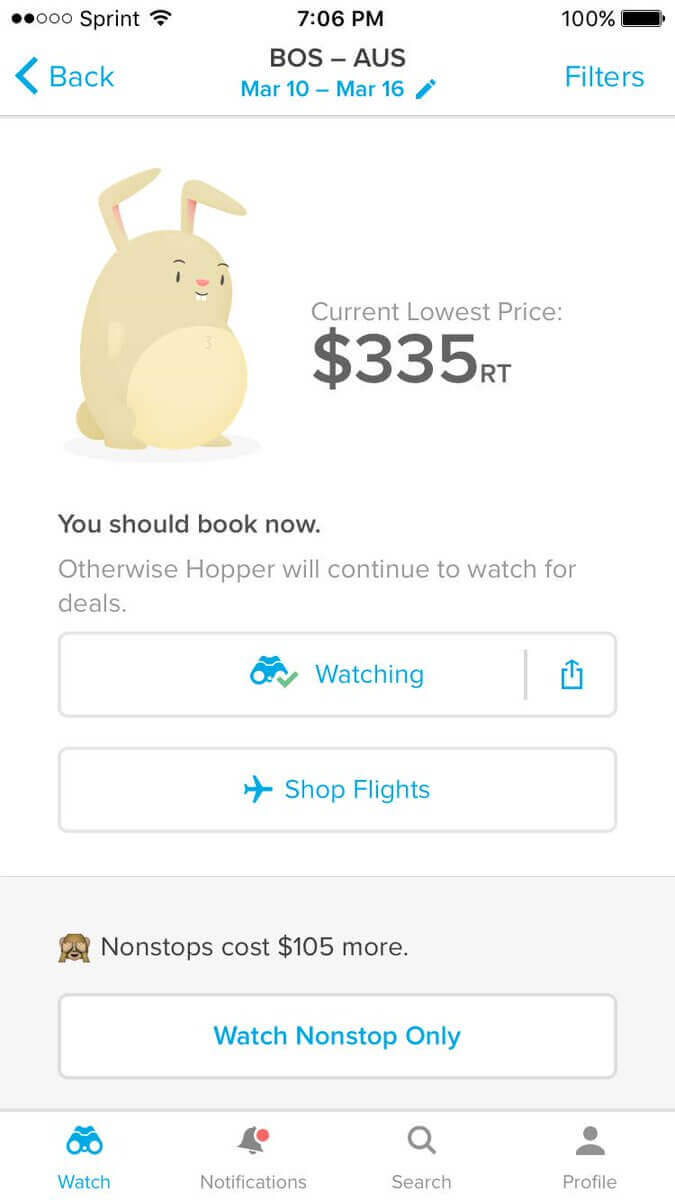 Image source: Myglobalviewpoint
With price prediction algorithms, users can purchase plane tickets and book accommodation at the lowest prices.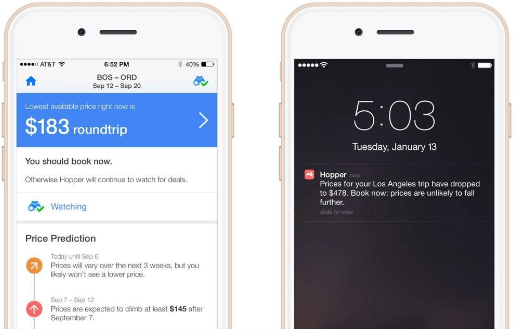 Image source: Myglobalviewpoint
Using push notifications, the app informs users about the lowest ticket prices.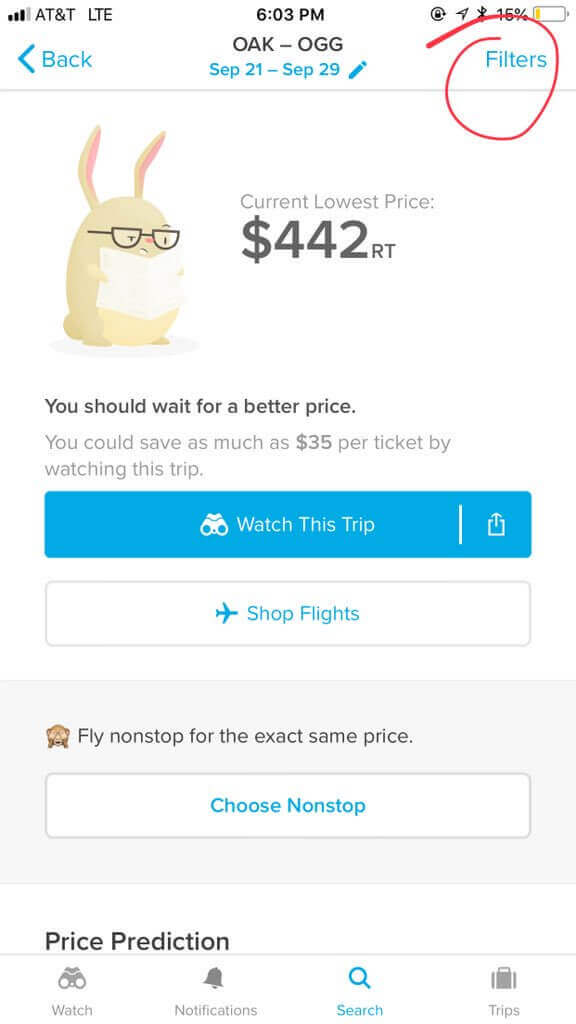 Image source: Myglobalviewpoint
Hopper users receive personalized recommendations based on flights they are tracking, history of previous vacations, and their budget.
Now let's go a little deeper into the technological side of flight booking apps.
HOW MUCH DOES IT COST TO DEVELOP AN APP: DETAILED FEATURE BREAKDOWN
Aside from developing a travel app API from scratch, you can integrate existing APIs. They display real-time data on flights and allow users to book tickets. You can use the following
To provide users with secure in-app purchases, we suggest integrating
To find out more about other mobile payment solutions, read HOW TO INTEGRATE PAYMENT SYSTEM INTO THE EXISTING APP
Accommodation booking apps
Accommodation booking apps allow travelers to view, book, and pay for rooms. App users can also leave a review of the place they have visited and rate it. At the same time, the most innovative renting apps include a check-in feature and electronic keys.
Marriott's hotel booking app illustrates such apps perfectly.
Image source: Mobileapp.Marriott
Before entering the hotel guests can use a built-in check-in feature.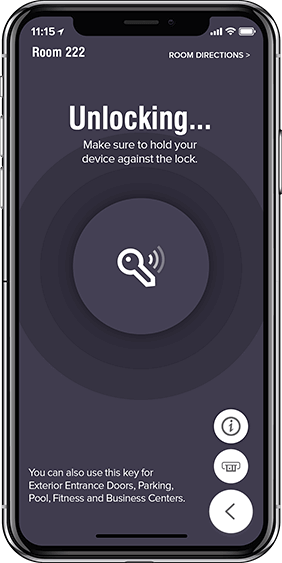 Image source: Mobileapp.Marriott
The app also gives guests an electronic key to open their hotel room door.
Let's see the technological side of accommodation booking apps.
To save budget in the development stage, you can add accommodation booking features to your travel app using:
ULTIMATE TRENDS OF LUXURY WEBSITES AND APP DEVELOPMENT
Transport apps
With transport mobile applications, travelers receive access to local transport information and routes. Often, such applications have a geolocation feature to define user location and suggest the nearest transport options. Big news: you can add even more value to your travel app by integrating ridesharing taxi services.
Want to see how the transport app works? Check Citymapper. This application provides users access routes with official data from local transport companies.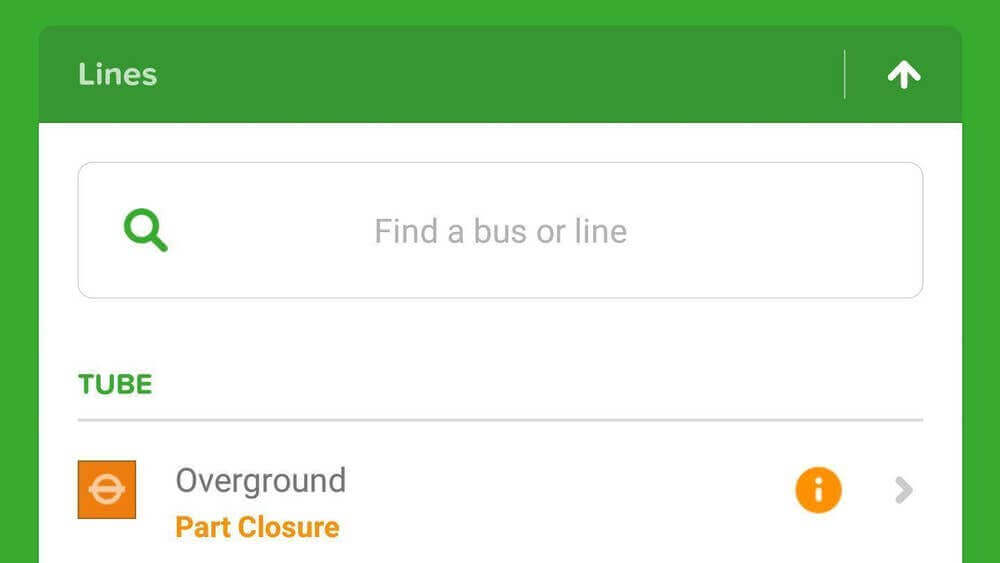 Image source: Independent.co.uk
Using Citymapper, users can enter the name of the road, postcode, or landmark
Image source: Evanevanstours
The app then shows a transport option, including public transport, cycling, Uber, or walking.
To build a transport app with built-in schedules, use:
To enhance the app feature list with taxi services, you can integrate
Let's move on to travel apps.
Read also: How much does it cost to build a taxi app like Uber?
Travel guides apps
With a mobile travel app guide, travelers receive access to local attractions, insider tips, events, and sights. After visiting a particular place, travelers can share their experiences with other app users by writing reviews and recommendations. You can give users even more value by integrating currency converters, offline maps, and text-to-speech features.
So let's take a closer look at Triposo, an offline travel app guide.
Image source: Androidsigma
After analyzing content from various websites, the app provides users with personal recommendations about sights, places to sleep and eat, and nightlife.
Triposo is also powered with phrasebooks with a text-to-speech feature and currency converter.
Let's dig a little deeper into technological solutions.
Travel guide apps are powered with smart algorithms. They gather data from numerous websites, parse it, and show the description for each location.
To create a travel guide application, you can collect information from the following websites:
You can integrate the text-to-speech feature using:
To empower your app with voice navigation, travel app developers might integrate:
After you've defined the type of your future app, let's jump right into the travel app monetization model.
Read also: How to develop an app like Yelp?
Key points to consider when developing a travel app
Before you hire travel app developers, there are some key points to consider. We at The App Solutions often face the doubts of our clients. The most important are why to develop a trip mobile app if customers can simply get all the information from the mobile version of the website.
Criteo Analytics report that travel apps for Android or iOS bring 130% more conversion in comparison to a mobile browser. So, the result is worth the effort:
Users and their needs
Your passion for creating the best app for the travel industry, first of all, should consider the needs of your clients. Who are these people? What is their income? Do they prefer standard tourist spots or like to explore unknown places? Here you need to find out how your ideas will interest your customers. The better you know, understand and anticipate your audience, the more valuable a proposition you can present to them.
Competitor research
As you can see, the market is quite competitive'. But the good news is that key players provide their resources and databases, thereby, freeing you from a huge pool of work. For instance, Trip Advisor API gives access to a massive database of UGC (user-generated content) including photos and reviews.
Choose a development team
Finding trip app developers for hire is a crucial stage of the travel app creating process. Your team needs to be, not only professional but also share your beliefs and passions.
Your delivery team should help you to define the concept depending on market trends, determine the project milestones, and contribute to finding the best performing solutions.
Read also: How to choose best app developers for hire
How to Make Money from Your Travel App?
According to Statista, over 90% of the apps placed in Google Play are free. The point is that most applications uploaded to the app marketplaces are supposed to be free. But when mobile application became popular, its owners applied different monetization models to gain profit.
Below you will find four monetization models you can apply to a proposed travel app.
In-app advertising. In this business model, the advertiser pays the app owner for running adds across the app and access to the app user base.
Commission. The app owner receives a commission from every booking or payment made in the app.
Premium version. With this monetization model, you initially provide users with free basic travel app features. Still, to receive access to advanced app functionality, users should buy the Pro version.
In-app purchases. In-app purchases allow users to purchase additional travel services, while the app owner receives the transition fee from every sale.
Still, to make these business models work, your app should be popular among users.
And the best way to develop a travel app that meets user expectations is to start with MVP.
Now, let's dig a little deeper and find out what MVP is and its benefits.
CHATBOT FOR TRAVEL INDUSTRY: BENEFITS, USE CASES, AND A DEVELOPMENT GUIDE
Mobile travel app MVP
MVP, or minimum viable product, is an app with a minimum set of features that may solve a definite problem for users.
Below we share the common practice of using MVP for project viability testing.
For initial testing, you need to create the app with basic functions
Then, you test an app MVP on the market
And find out whether it has the potential to succeed.
In our experience, MVP is the most reliable tool to understand your audience's needs and expectations with a minimum budget and in a short time.
But why should you develop MVP for your mobile travel app?
Reasons to develop a travel app MVP
As we have said, MVP helps a travel app development company to gather feedback from the app user. Their interest in the product gives the green light for the full product version development.
MVP also has the following advantages:
Minimize development costs. Consider that every additional app function and design costs money. By using the app MVP for initial testing, you invest minimum resources, thus save the budget.
Test your business project. Any mobile application is a business project aimed at attracting customers and bringing in a profit. If you think your idea has a promising future, create the app MVP, and find out.
Get feedback. Consider that your travel app should solve a particular user issue. This way, user feedback is essential for app development. Feedback includes insights into the most desired and unwanted app features, as well as solving user issues.
Save your time. Rather than spending time and budget on developing an app that might fail, with MVP, you create a highly demanded and engaging app in the short term.
Attract investors. To attract investment, you need something more than a business idea. By developing MVP for a travel startup, your business idea becomes more promising for investors and increases the chances of being noticed.
Now that you understand MVP goals and benefits, let's come to the final point.
BUSINESS CASES FOR AUGMENTED REALITY NAVIGATION
How Much Does It Cost to Develop Travel App MVP?
In the table below, you will find the MVP feature list for different travel apps, the development time, and cost estimation.
MVP Feature

Flight booking apps

Accommodation

booking apps

Transport apps

Travel guides

Development time

Estimated costs

User's personal account with Social Media Sign up/Sharing

+

+

+

+

60 hours

$2,300+

Location-

based

Search & Filters

+

+

+

+

70+ hours

$3,000+

Booking Services

+

+

+

70+ hours

$3,000+

Payments

+

+

+

70 hours

$3,000+

Ratings & Reviews

+

+

+

32+ hours

$1,200+

Support

+

+

+

18+ hours

$710+

Navigation & Geolocation

+

120 hours

up to $5000+

Total

From 320 hours/ $12210

From 320 hours/ $12210

From 408 hours/ $ 17010

From 165 hours/ $6500
To receive a more detailed estimation, contact our manager.
Closing Words
With travel mobile applications, travelers can plan and book their trips in a more convenient way, therefore, the demand for traveling apps is growing.
Still, it is not necessary to spend a fortune on app development. We recommend to launch the travel app project as MVP and improve it using a continuous development approach.
What our clients say