It is very hard to hire a great web developer that will provide you with really good work. Lots of points depend on this person, but first of all, he is responsible for your reputation and online face.
So, you should understand that the situation is very serious, and you should find the right guy for the job. If your candidate is unsuitable, you should find another one and lose your precious time.
So, here you have some useful tips that can help you to do this job well.
Hire for DNA first, then work experience.
So, the first thing you should look at while looking for your web developer is the personal DNA. Yes, the experience is really important for a candidate, but your task will be done successfully if your developer will have his innate DNA to fit your requests. Think about what features of a worker are important to you and your company. Is it so important for you to have all your tasks done on time or maybe you are much more relaxed kind of person?
You can think of an example. Immagine some really talented and incredibly experienced developer that was dealing with financial institution tasks. So, do you think he can fit your simple young-teamed startup?
So, you should start with some kind of a DNA requirements list for your company. What do you want your future coworkers to have? What should they be like? Think well about these points and write them down in a free form to navigate your web developer research in the future. Also, it will help you to identify your company's culture.
Also, it is possible for people to lie in the interview. To avoid hiring wrong people, you should find some other ways to evaluate them.
Try out a new developer with a small project first
Every new person in your team is a risk for you and your company. To ensure his or her good qualities, you should test them with some small task first. While the guy will deal with the task, you can explore him more as a person and a worker too. Look at his habits and working process. There will be more information about the developer than you got from the interview.
When the test is done, you can see the entire portrait of the worker and his level. You should understand his actions and productivity. Is he or she creative? Did this person communicate well with the rest of the team? All these points are very Important.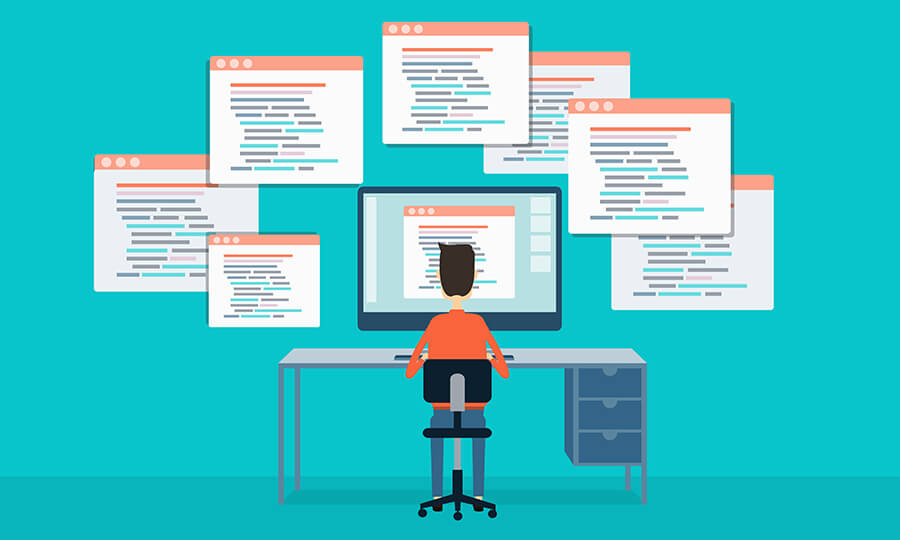 Pick a developer with aptitude, not a particular skill set
There should be something more for your developer than just a particular skill set. It is wiser for you to hire some person with a will to study. He can learn some important skills within a year or even less. But if there will be no interest for him learn something new, you will have troubles with such worker sooner or later for sure.
So, there is some easy way for you to identify your perfect candidate. You should understand if the person is flexible for changes and if he loves learning new stuff.
Ask him about the new programming languages that he learned.
What sources does he use to learn new information?
Ask him about his favorite technology conferences.
Don't ask trivia questions about programming
There should be no too simple and common questions that every developer already knows. But you should avoid questions about the history of programming and programming languages. Do not ask people about years of some wide-known releases and the origin of their names. This information is just useless and has nothing to do with the real programming practice.
Answers to such questions can be easily searched and found on the Internet. Try to ask some more practice-oriented questions and focus on answers. Look for the candidate and his passion during the answering.
Here you have few examples of useful questions for the interview:
What will be your actions to manage web application conflicts, if there are few people to edit it?
Do you use design patterns? What patterns do you like?
Please, name few differences for component-based and object-oriented design.
Hire slow, fire fast
You should not hurry while looking for your perfect web developer. Take your time to think and make a great research. But if there will be some problems with the worker you should fire him or here fast and with no regrets. If your web developer is ineffective, you are risking to ruin the work of the whole team.
Sometimes second chances can cost you an entire project. Even if the person is a really talented developer, there can be some troubles for him with the subject of developing, your other workers, and your discipline.
This rule is really hard for some small startups where teams are close to friends sometimes. But you should think about your business first.
Need a developer or a team?