Should You Hire App Developers Near Me or Outsource Overseas?
So you have a brilliant business idea for an app. You finally decide to get out there and make it happen for yourself. Your first dilemma would be "should I find app developers near me or it is better to outsource them?" Before choosing the "app development companies near me" option, consider that in the modern tech environment, you can easily outsource talented developers at a reasonable rate.
In this article, you will find out the reasons to hire local vs. outsource developers. We share tips on where to find the best candidate for an application together with a useful guide on how to choose the developers for your future project.
Local vs. Outsource App Developers
It is a common myth that local developers are more experienced, reasonably priced, and always perform at their best than outsource developers. Let us compare the advantages of working with domestic and offshore developers.
Advantages of Local Developers
The main benefit of working with local developers is communication. It is more convenient to work with a team from the same time zone, speak the same language, and which you can meet in person.
Boosting the local economy
By hiring local developers, you invest in the local economy. This way, your business has a positive impact on your surroundings.
When making research for hiring local developers, you are not limited to photos, reports, and Skype interviews. You can meet the team in person or send your company representative.
Another advantage of a local development team is that they have insights into the needs and wants of local customers toward the functionality and the design.
READ ALSO:
OUTSTAFFING VS. OUTSOURCING VS. MANAGED SERVICES: DIFFERENCES AND BENEFITS
HIRING A DEVELOPER FOR YOUR BUSINESS: A SIX STEPS GUIDE
WHAT TECH STACK TO CHOOSE FOR YOUR PROJECT
HOW TO OUTSOURCE MOBILE APP DEVELOPMENT
Advantages of Outsourcing Development
Unless you want to hire a mobile app development company in the USA, Australia, or Western Europe, consider that developers will charge from $100 to 350 per hour. In comparison, outsourcing application development to specialists from Eastern Europe is more profitable, with an average rate of $50 per hour.
Access to the global talent pool
Another reason to work with foreign developers is a large variety of specialists with expertise in different frameworks. For your future project, you can find a developer with experience in healthcare, e-commerce, banking, chatbots, artificial intelligence, big data, and so on.
Outsource teams are easily scalable. So, if your project requires more developers to join the team, foreign outsourcing agencies would quickly find necessary specialists, which might not affect the development process.
Help with the current project
Unlike local companies, who prefer developing the project from scratch, outsource developers can help you with an ongoing project. Consider this option in case you do not need the necessary specialists in your team or have a tight timeline.
HOW WE NAIL HIGH-LOAD PROJECT DELIVERY
Where to Find App Developers
Recommendations
Our clients hire us to develop their application because their friends or colleagues have a positive experience having such cooperation. So when searching for your future development team, you can ask for some recommendations from colleagues on Facebook.
LinkedIn
This social network includes numerous developers with different levels of expertise. You can use on-site search and filters to find the developer for your future app.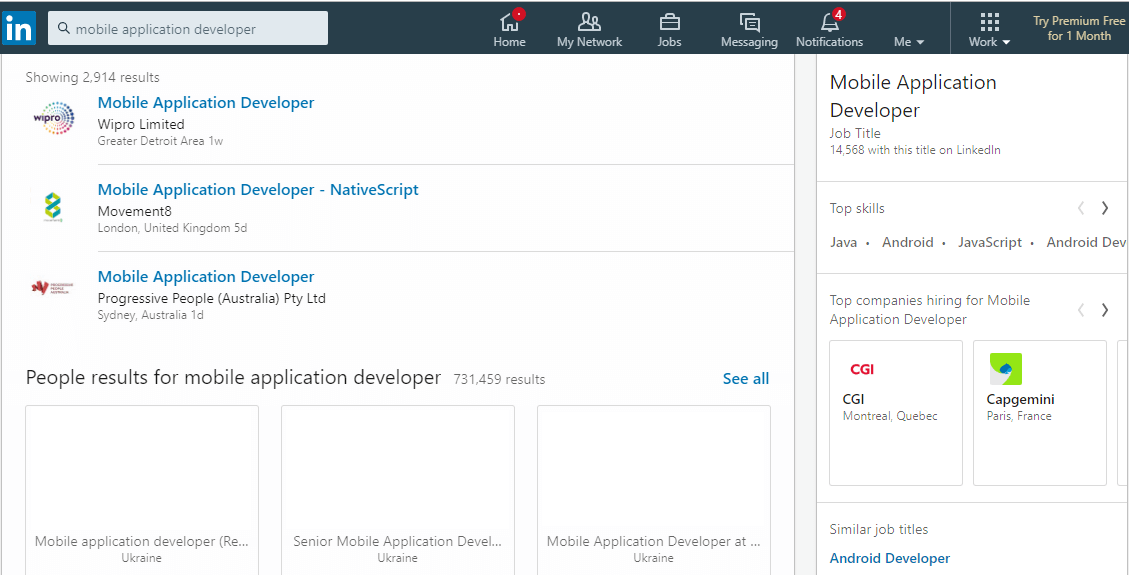 IT Directories
But the best way to find the development company is to search via directories as Clutch, GoodFirms, or Businessofapps. On these websites, you can learn more about:
The company location and structure

The company's development expertise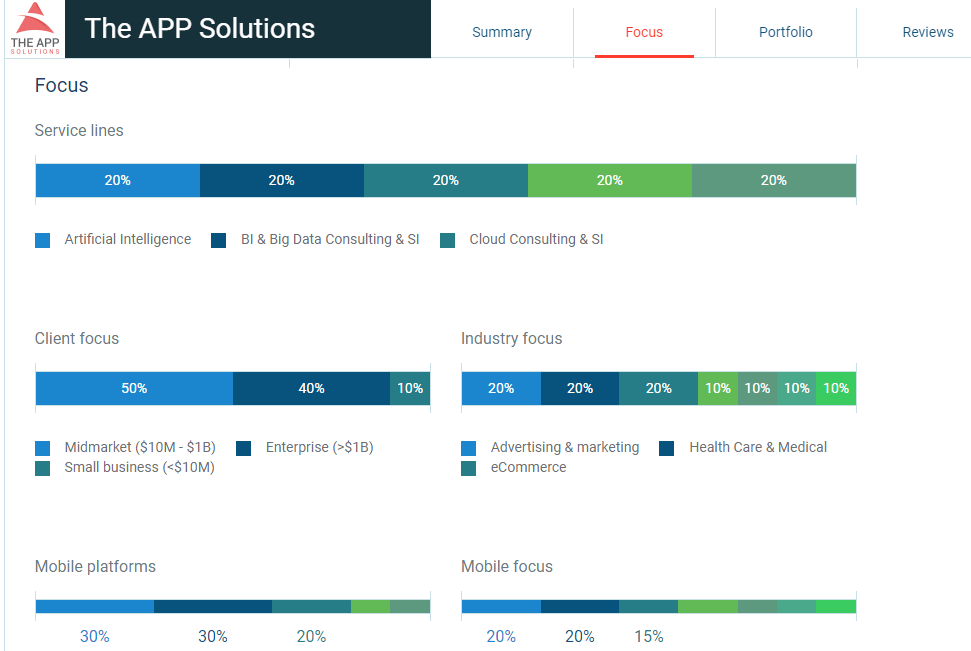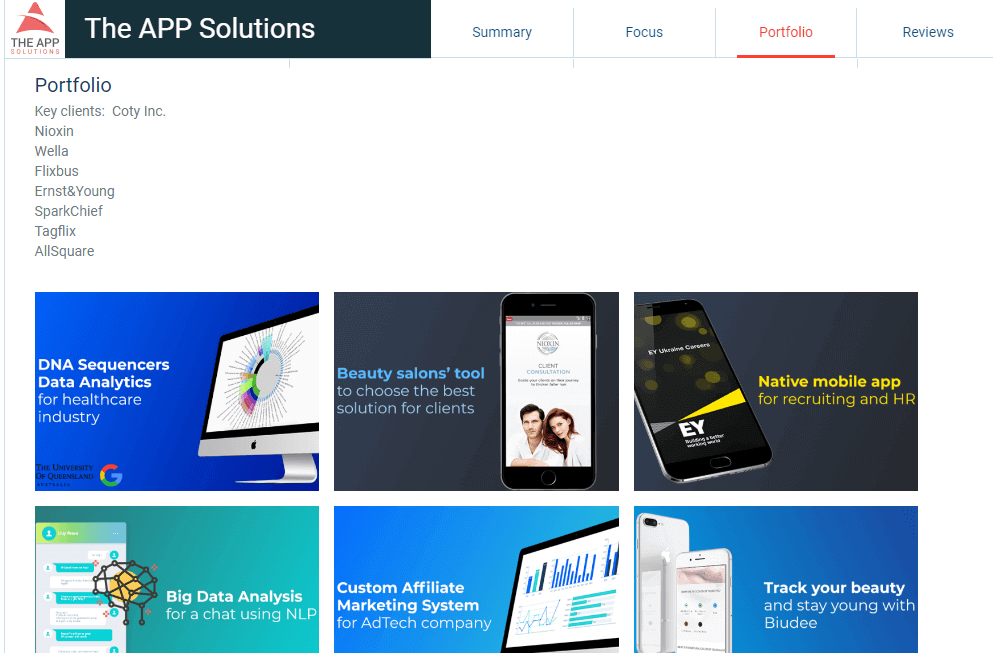 And even read reviews of their previous customers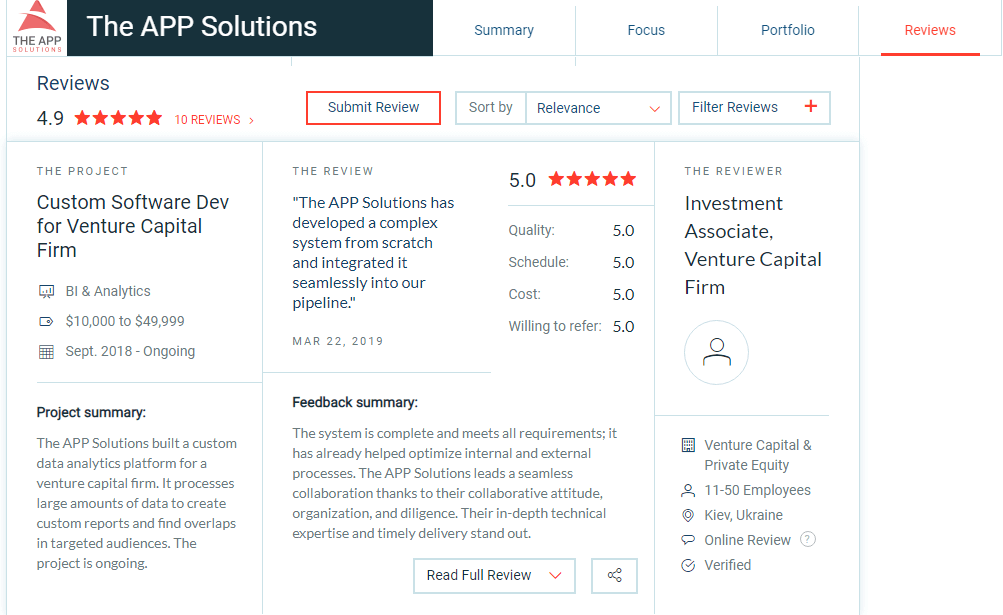 When looking for mobile application programmers via Clutch, you can search only for "mobile app development companies near me". Also, you can filter the search results by demographics, views, the number of reviews, developer rate, industry focus, client focus, the number of employees, etc.
HOW TO CREATE A FREELANCE MARKETPLACE
Upwork
Upwork is a website where you can hire freelance developers and designers to build your app. But this will work only in case you need someone to improve your app. While hiring a freelance developer on the initial stage of your project might be not effective.
Now, when you know where you will search for your future development team, it is time to learn more about the types of development outsourcing and the choice that will fit your needs the best.
Outsourcing Types
When choosing the web development team, you need to select among nearshore, onshore, and offshore business streams. Let us look at them in more detail.
Onshore
Onshore means that you are working with the development team located in your country. When you want to work with local developers only, this is your option. While there would not be any language and cultural barriers, onshore development companies remain the priciest option in this list.
Nearshore
Nearshore is the midpoint between the onshore and offshore development. Such companies work with clients from the countries, located nearby. In this case, they are located in a similar time zone, speak the same language, and do not have any cultural barrier.
WHAT TECH STACK TO CHOOSE FOR YOUR PROJECT
Offshore
Such companies work only with foreign clients. Offshore is the most cost-effective option since most clients work with international companies, primarily from Eastern Europe, which are known for their reasonable price and high quality. That said, unless not chosen carefully, the development team could struggle to meet quality standards during the project fulfillment.
In case you are ready to hire someone from a foreign country to build your application, please continue reading. Below we share the most useful tips on how to choose the app development company and not to fail.
The Step-by-Step Guide on How to Find an App Developer
Follow these steps to find the right development agency and turn your million-dollar idea into a fully realized mobile application.
Know Your Goals
Before hiring the development company, first and foremost, you need to decide what type of project do you need.
Make the project description, its industry, the feature list, and clearly outline your idea.
Next, you need to decide whether you want to launch your project as an MVP (a minimum viable product) or as a fully-fledged and marketable product.
Another thing to consider is the platform. Do you want to develop an application for iOS, Android, or even a Web App?
Last but not least is to prepare a list of criteria for choosing the potential development company, the team composition, and roles of team members.
Establish Industry Expertise
Before asking the development company for a quote, explore their portfolio on their website as well as their profiles on Behance, or Dribble websites to find out more about their previous works. Remember that the expertise of your future team should be relevant to your next project.
Besides, take into account that the number of previous projects is equally important as their quality. All apps, developed by this company, should have a modern design and convenient user interface. Mobile development requires not only experience but also creativity and a deep understanding of the target audience.
WHAT IS A SOLUTION ARCHITECT AND WHY DOES IT MATTER?
When searching for a development company, you should decide what kind of services you need. All app projects can be categorized into the following four categories:
End-to-end mobile app development
End-to-end mobile application development is the most popular option for start-ups that are seeking external help with every aspect of their app.
Such a development company will help you to create the strategy, design, code, and in some cases, even post-launch marketing and maintenance.
For such a project scope, you need to find a full-service mobile application agency, which has a dedicated specialist to perform such services.
HOW TO MAKE AN APP: LIFE CYCLE OF MOBILE DEVELOPMENT
Design and development
Sometimes, clients already have extensive specifications documentation or a prepared business plan for a future mobile app.
If this is your case, you need the UI/UX design and development of your app.
We recommend developing both the design and the technical components in the same agency. Clear communication between design and development teams is crustal for the successful launch of the app.
Design only
You can use this option if you already have a working application prototype or MVP, but you need to rework the UI/UX design.
Pay attention that your future agency should have design-only clients in their portfolio. If not, they are probably not the right agency for your project.
Development only
If you have a ready-made design for your future app, you need to find the right development team for the programming aspect.
However, we believe that it is impossible to build an app that will reflect the client's vision without identifying all relevant assets and requirements.
For that, we highly recommend working with full-service mobile companies, that will develop both the design and technical part for your project from scratch.
HIRING A DEVELOPER FOR YOUR BUSINESS: A SIX STEPS GUIDE
Review Their Tech Expertise
When looking for an application developer, you need to know what type of application you want to build. Currently, there are three most popular types of applications, described below.
Native application
You can create a native application for a specific device and its operating system. To develop a native application on Android, the developer will use Java. To create a native application for iOS, the developer will use Objective C and Swift. Using the language of a particular platform, the developer can make better use of the native device features.
Web application
The main feature of web applications is that they are compatible with multiple platforms. It means that such an application will work well with both iOS and Android. For cross-platform applications, development companies apply React, Angular, and Vue js, standard web technologies independent from the device operating system.
Hybrid application
The hybrid application is a combination of a web and a native app. Therefore, such an application can work with any device, using its native features while it is technically a web app. To build the hybrid application, developers use HTML, JavaScript, or CSS.
When you select the type of your future application and know its programming language, ask your team whether they have previous experience in similar projects.
Now, when you know, whether you need developers for native, web, or hybrid app, let us move further. Below you will find out other aspects you need to consider to find your future development team.
KOTLIN VS. JAVA: WHAT TO CHOOSE FOR AN ANDROID APP?
Ensure Clear Communication
Clear communication is essential for working successfully with the outsource team, located in different time zones. Since issues in communicating ideas and feedback may slow down the project development, increase production cost, and cause a delay in the launch.
When looking for the development team, ask about their level of communication, in particular, how often do they communicate with clients and what methods of communication do they use.
Also, ask them about their project management tools. Since a good development company will update you at every stage of the project to make sure that you are on the same page, and the development process meets your expectations.
During the hiring process, pay attention to how often do they reply to your emails and Skype calls, which is a good indicator of how they will perform during the development stage. If the team members are not proactive, you might look for another team.
Ask for Client References
If you doubt whether the development team is good enough, communicate with their previous client for a recommendation. It would be great to talk to the client who hired the team for the development of a similar app.
When connecting with their clients via phone or Skype, ask them about their experience with this team, their advantages, and disadvantages.
Also, ask if the client is satisfied with the end product, did the team failed the deadlines, how good are their communication skills, etc.
Certificates and IT Infrastructure
Ask the development team, whether they have certificates that prove their experience in application development. Consider the year when their licenses and certificates were issued since it reflects their current expertise.
The size of the team also can tell a lot about your future team. The company that has many employees belong to the industry leaders and have many clients. In case the company counts 5-10 developers, it does not mean they would perform lousy results. Still, do not expect outstanding design and development from such teams.
Calculate Costs
Price is an essential part of any development project. When discussing the budget for the project, take into consideration that the main goal is to develop the application that will bring value to your business. Still, the project price should adequately reflect the quality, time to delivery, and scope.
Also, ask the development team about additional costs you need to take into account as maintenance or marketing.
Usually, the development team came up with the estimated cost that includes the development part, the design, QA, and testing.
For preliminary project costs calculations, you may use this page.
HOW MUCH DOES IT COST TO DEVELOP AN APP: DETAILED FEATURE BREAKDOWN
Quality Assurance & Maintenance
The last but not the least factor to consider when choosing the development team is a quality assurance of the ready application and its further maintenance. Because after releasing to the marketplace, the application will require additional support, timely updates, fixing bugs of new features and functionality.
To make your application work properly after the launch, you need to understand the dev team policy for further maintenance and technical support. You can offer your team to work on ongoing support, paying an hourly rate or a monthly fee.
FUNCTIONAL VS NON-FUNCTIONAL REQUIREMENTS: MAIN DIFFERENCES & EXAMPLES
Conclusion
When it comes to modern technologies, the option "to hire mobile app developers near me" is not the best option. When you want to develop an application and hire only local developers, you limit your choice by local expertise. Besides, in some countries, local developers have a very high hourly rate. You need to think bigger.
Many talented developers outsource their resources while charging less than your local developers do.
Still, to work with outsource developers effectively, you need to have a clear vision of your future application, its goal, and the platform.
By following our guide, you surely will find an experienced developer for hire.