Healthcare Chatbot: Improving Telemedicine & Enhancing Patient Communication
The healthcare industry is constantly evolving to meet its customers' needs. A noteworthy trend that is emerging is the use of chatbots. These computer programs, which use artificial intelligence to automate customer service, make it easier for medical providers and patients to communicate.
Chatbots in healthcare are gaining traction, and research suggests that by 2032, the global market for healthcare chatbots will be worth $944.65 billion. The increase in internet penetration, smart device adoption, and the demand for remote medical assistance drive this market forward.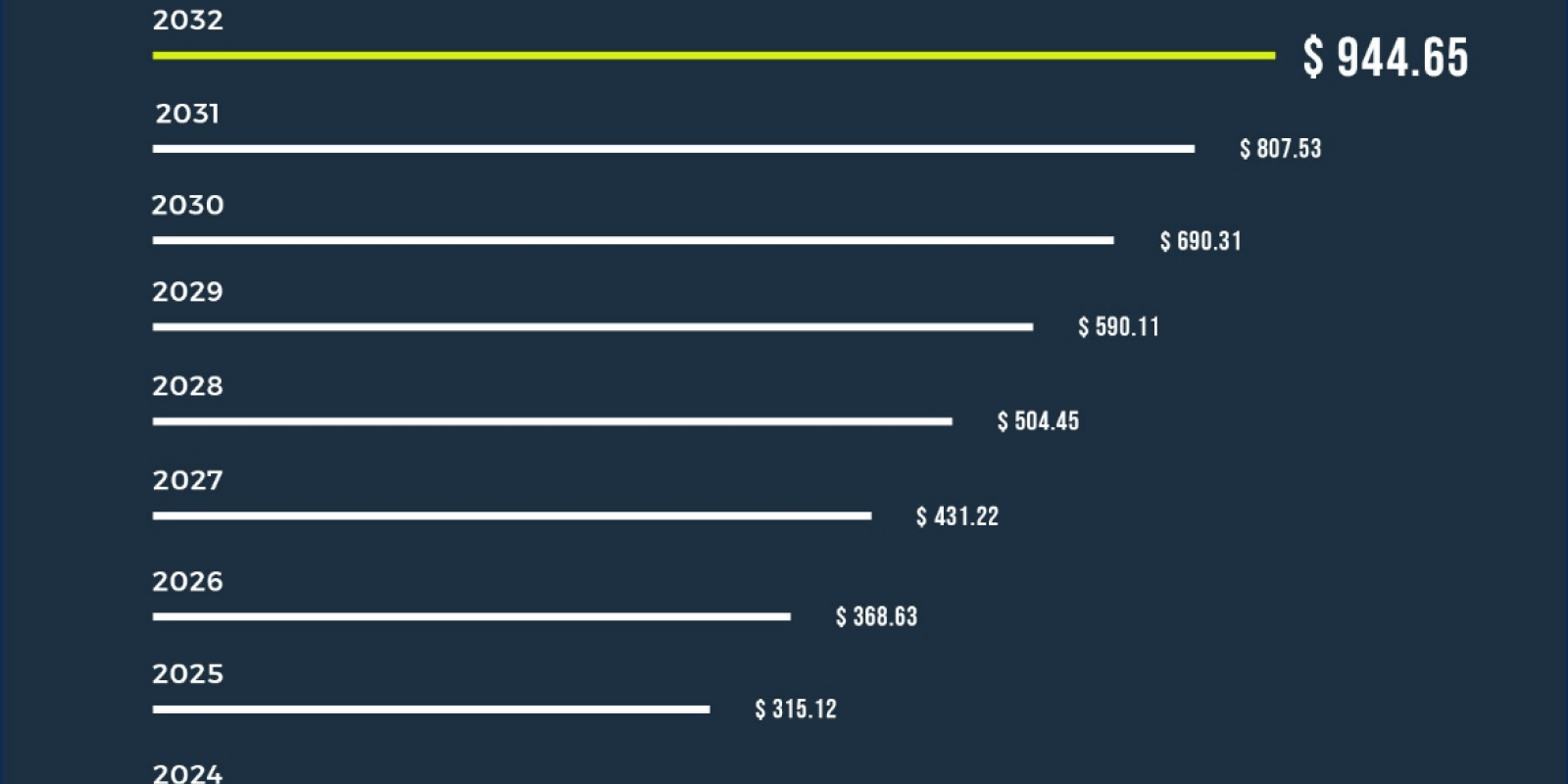 In this article, we'll cover the three main types of healthcare chatbots, how they are used, their advantages and disadvantages, and which one is right for your organization.
BEST CHATBOT DEVELOPMENT TRENDS AND BUSINESS APPLICATIONS
Primary Categories of Medical Chatbots
Chatbots can be broadly divided into three main categories: clinical support, decision support, and healthcare. Let's take a closer look at each one.
Decision-support chatbots provide medical advice based on the data collected from the patient. They can be used to remind patients of drug interactions, suggested doses, and so on.
Clinical support chatbots are developed to offer professional medical advice to doctors, helping them make more accurate diagnoses and treatment plans.
Healthcare-focused chatbots are used to promote communication between health providers and patients. These chatbots are commonly employed in healthcare to respond quickly to common queries and provide general medical advice.
How Exactly are AI Chatbots being used in Healthcare?
Chatbots, powered by artificial intelligence, are used in various ways to improve the patient experience and simplify medical procedures. To get a better handle on the application of AI bots in healthcare, check out these examples:
Chatbots can be integrated with online booking systems, making it a cinch for patients to set up or change visits with their medics.
Chatbots use natural language processing (NLP) to comprehend and answer patient queries. For example, they can give information on common medical conditions and symptoms and even link to electronic health records so people can access their health information.
WHAT IS THE BEST WAY TO CREATE A CHATBOT: PLATFORM VS. CUSTOM
AI chatbots can assess patients for clinical trial eligibility and supply information about ongoing trials, accelerating the process of enrolling participants and collecting data.
Chatbots make it quicker than ever to get refills on prescriptions – no more waiting around.
Chatbots specially designed for mental health are invaluable for those struggling with depression, anxiety, and other issues. They provide a secure outlet for communication and lessen feelings of loneliness.
Thanks to AI chatbot healthcare, remote patient health status monitoring is easier than ever. In addition, wearable devices can now supply data to healthcare providers to keep tabs on potential problems.
HOW MENTAL HEALTH CHATBOTS HANDLE STRESS?

It's important to note that chatbots are never meant to supplant healthcare professionals – they make their jobs more straightforward and accessible to patients.
The Role of Intelligent Chatbots in Healthcare [2023 New Applications]
Health organizations are increasingly turning to chatbots, and this tendency will continue to gain momentum in 2023 and beyond. Some of the novel and creative approaches include the following:
Making a splash in the world of telemedicine is one of the most promising areas of application. Healthcare chatbots provide patients with virtual medical consultations and advice so they can avoid leaving the coziness of their homes to get professional assistance.
Chatbots can also be handy in managing and administering medication. These bots can remind patients to take their meds, give info regarding drug interactions, and alert them if there are any issues with their treatment.
5 CHALLENGES OF CHATBOTS FOR BUSINESS AND HOW TO OVERCOME THEM
Medical data analysis is another area where chatbots can prove useful. AI bots assist physicians in quickly processing vast amounts of patient data, enabling healthcare workers to acquire info about potential health issues and receive personalized care plans.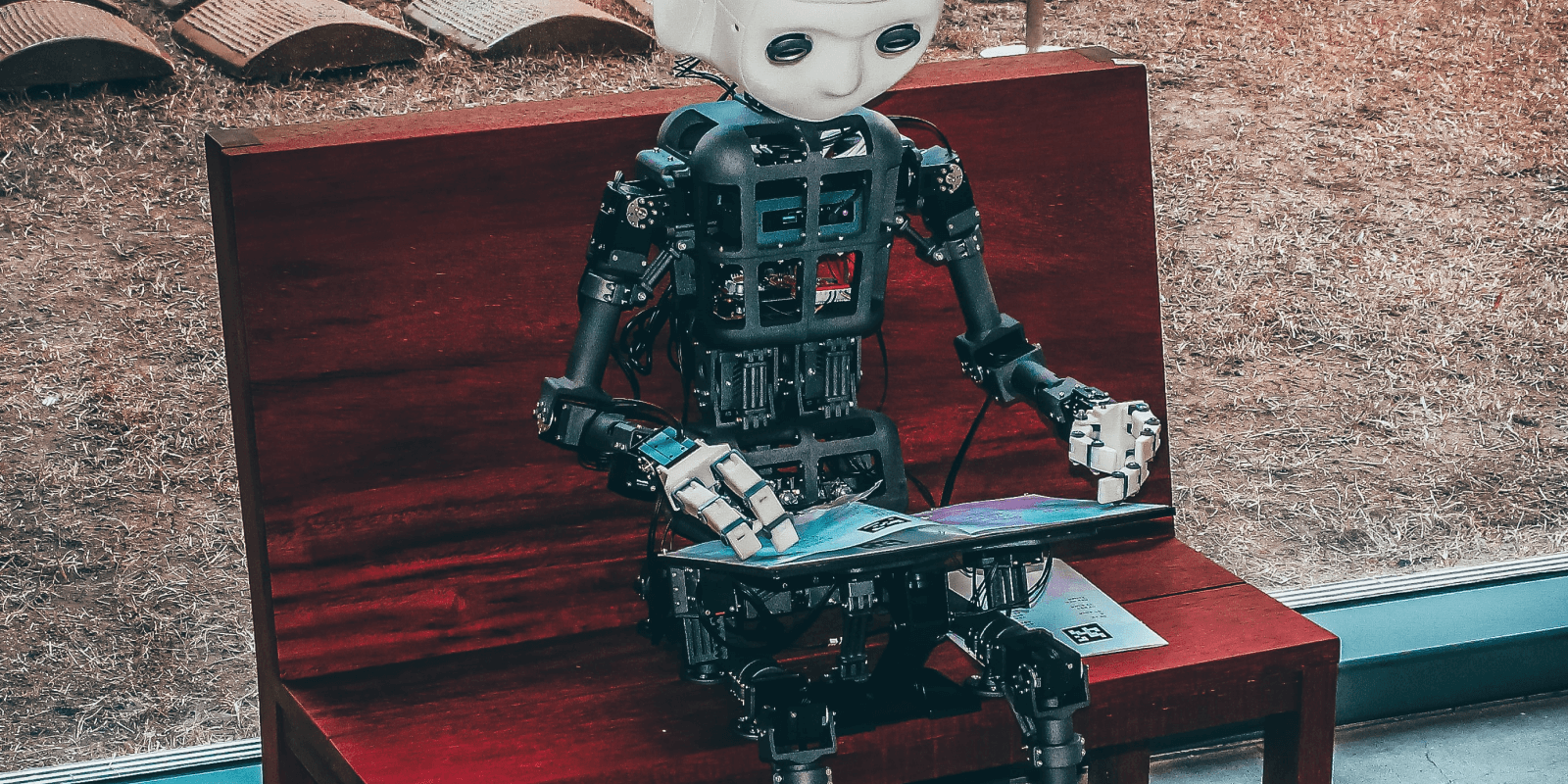 A healthcare chatbot can link patients and trials according to their health data and demographics, boosting clinical trial participation and accelerating research.
Chatbots can manage mundane tasks like scheduling appointments and providing simple answers about treatments and insurance.
The medical chatbot can assist as an interpreter for non-English speaking patients. The bot can then interpret during consultations and appointments, eliminating language issues.
AI chatbots are also being used to uphold and teach people about their well-being. It will give advice on healthy eating, offer lifestyle modifications, and remind them of other important activities.
Suicides are a growing epidemic, so let's tackle it head-on with technology. We can design an app and chatbot with mental health resources that deliver tailored Cognitive Behavioral Therapy. AI tech can help those in need by reminding them of appointments, offering tips for treatment, and providing invaluable assistance in tackling their mental health issues.
BENEFITS OF USING CHATBOTS FOR YOUR BUSINESS
The Pros and Cons of Healthcare Chatbots
There are benefits and drawbacks to using chatbots in medicine, just as with any new technology. So why don't we briefly talk about some of them below?
According to Statista, by 2022, the market size of customer service from artificial intelligence chatbots in China will amount to around 7.1 billion Yuan. AI can be a real "plus" for the healthcare industry too.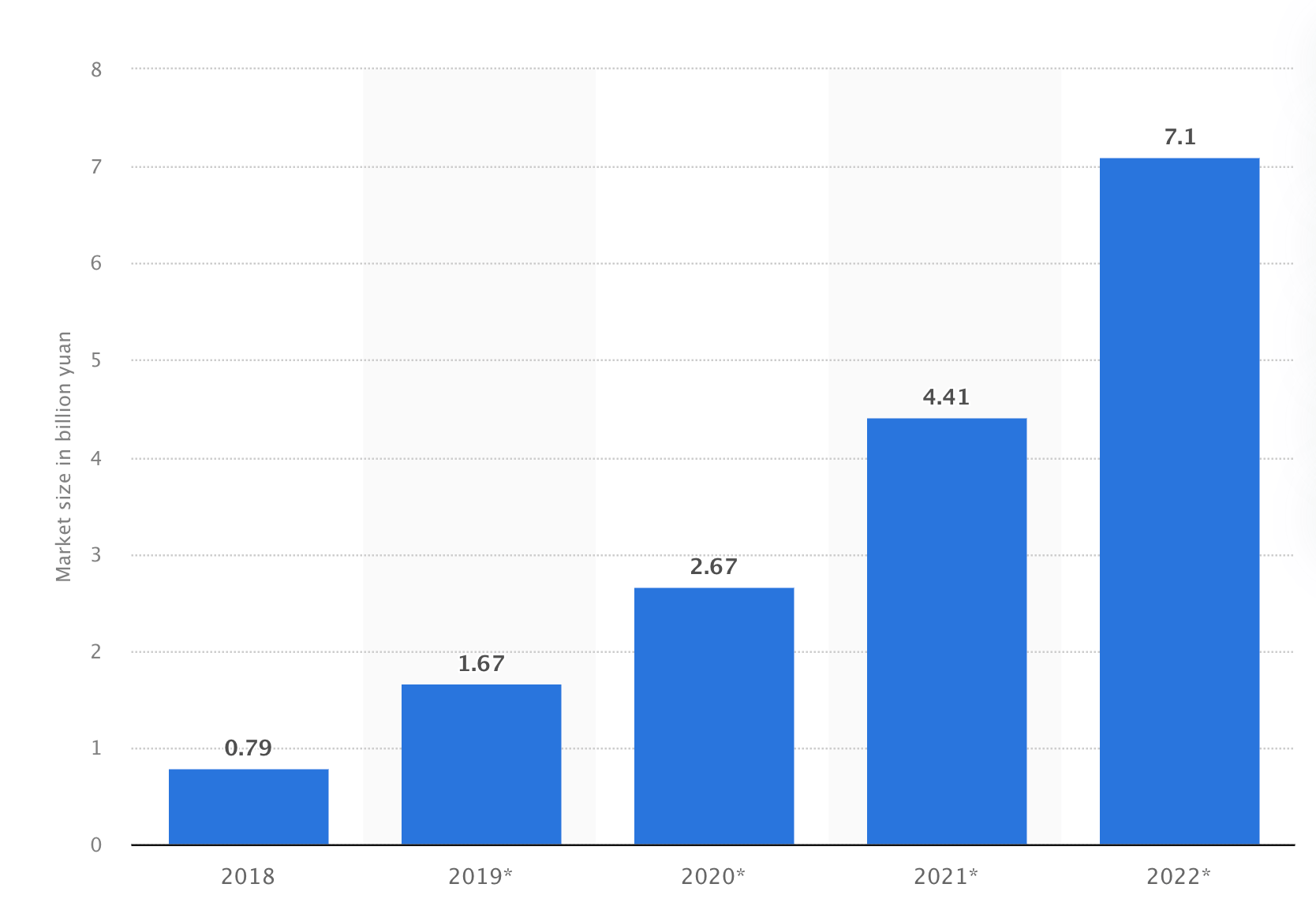 Some of the many rewards it offers include:
Chatbots can help the health sector save an estimated $11 billion annually! Automating some tasks and quickly responding to basic questions result in reduced medical service expenses and free up doctors to tackle more complex issues.
Chatbots can be used to streamline and make healthcare services more efficient.
In addition to saving money, medical bots can offer faster access to healthcare services. According to a survey, 78% of people prefer using bots for medical services.
AI-powered chatbots are able to provide comprehensive support and advice to patients and follow-up services.
Harnessing AI capabilities, chatbots can provide thorough aid and counsel to patients, as well as follow-up consultations and treatments.
THE HEALTHCARE ECOSYSTEMS: A TOUR THROUGH THE HEALTH-INTERCONNECTED WORLD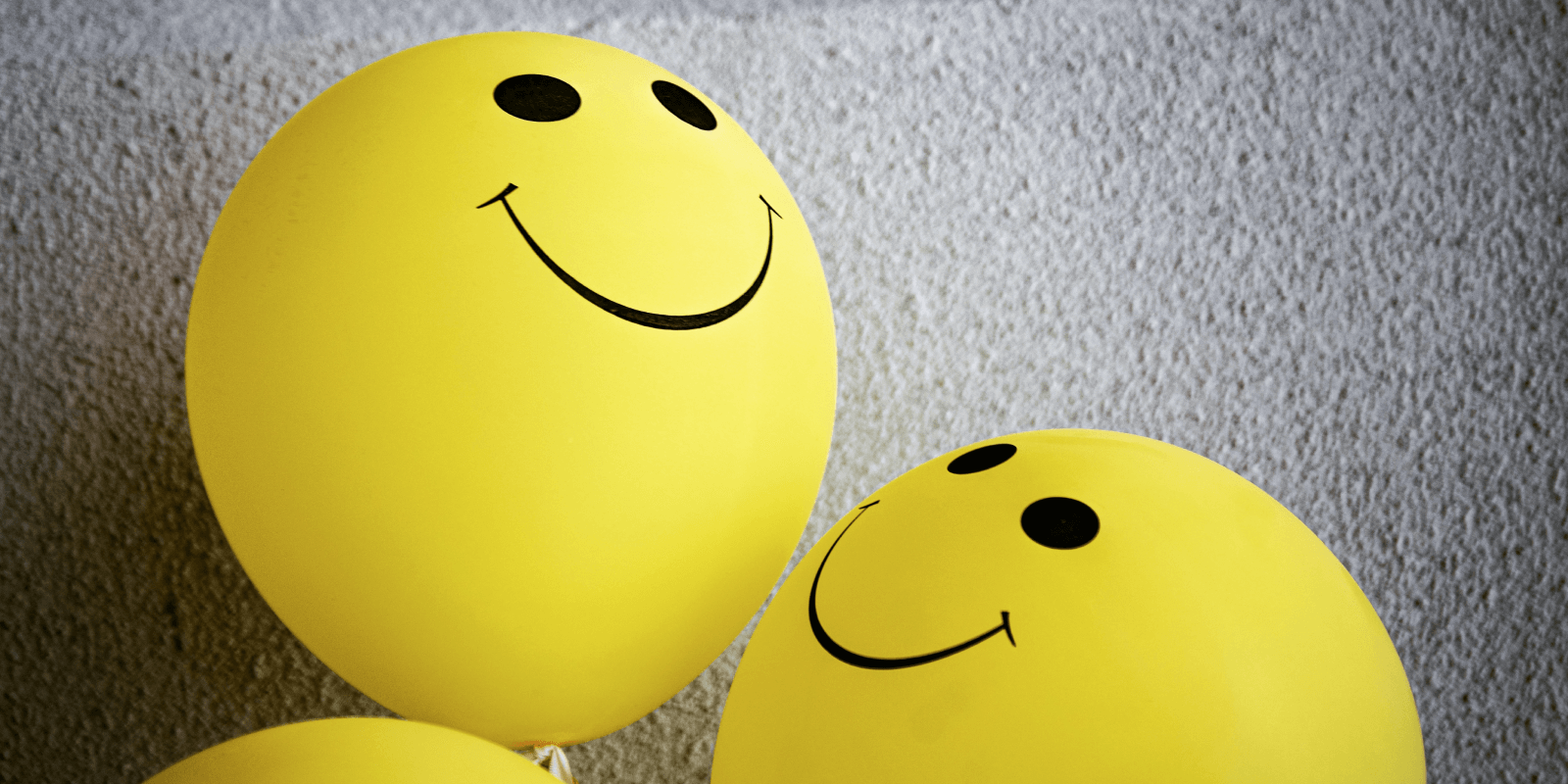 A further benefit of a medical chatbot is that it can furnish individualized healthcare services, guidance, and assistance to patients. Utilizing the power of AI, these chatbots can provide every patient with personalized advice and reminders tailored to their requirements.
On the opposite side of the coin, there are a few obstacles to consider when contemplating the development of healthcare chatbots. Let's take a gander at the downsides.
Putting together an AI that can handle delicate medical information can be pretty intricate and take longer than expected.
One major disadvantage is that, for the time being, chatbots cannot deliver thorough medical counsel. Thus, these should be employed in conjunction with the direction of certified medical experts and not as a substitution.
Also, ethical and security problems may appear when bots access patient records. Some chatbots may not include the necessary safety measures to securely store and process confidential patient data, thereby risking patient privacy. Health services that employ a chatbot for medical reasons must take precautions to prevent data breaches.
TOP 10 HEALTHCARE TRENDS EXPECTED TO BE IN 2023
The stellar performance of healthcare chatbots is only as good as the info they're fed. Feed them incorrect details, and their misdiagnoses or shady treatments flummox you. To ensure accurate results, keep patient data up-to-date and current!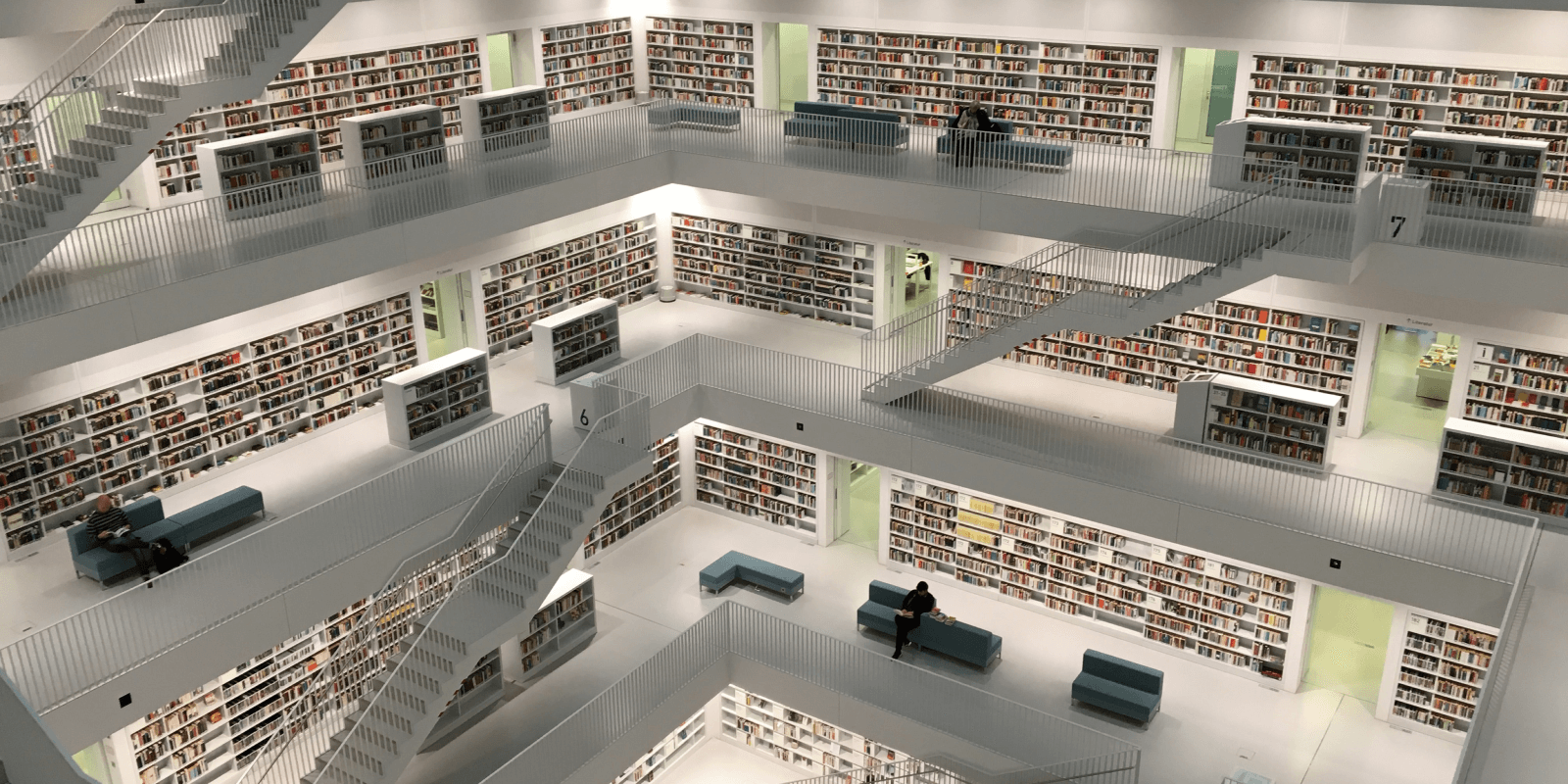 Chatbots may not be able to provide the full scope of mental health support, so healthcare organizations must pair them with dedicated medical professionals for comprehensive aid.
How to Choose an AI Chatbot for Your Healthcare Organization
When choosing an AI chatbot for your healthcare organization, there are several factors to consider.
The first step in developing a healthcare chatbot is determining its purpose. Specifically, do you need one that can help you make decisions and support you clinically or one that focuses on providing general medical guidance to patients?
Think about what the chatbot can do and what features it has. Askings questions like "can I get specific recommendations and reminders from the chatbot?" "Can patient information be safely stored and processed?" can help you make the right choice.
HOW MUCH DOES IT COST TO DEVELOP AN APP: DETAILED FEATURE BREAKDOWN
Also, take into account the cost of the chatbot. They can be expensive, so you should consider the price and make sure it fits your budget.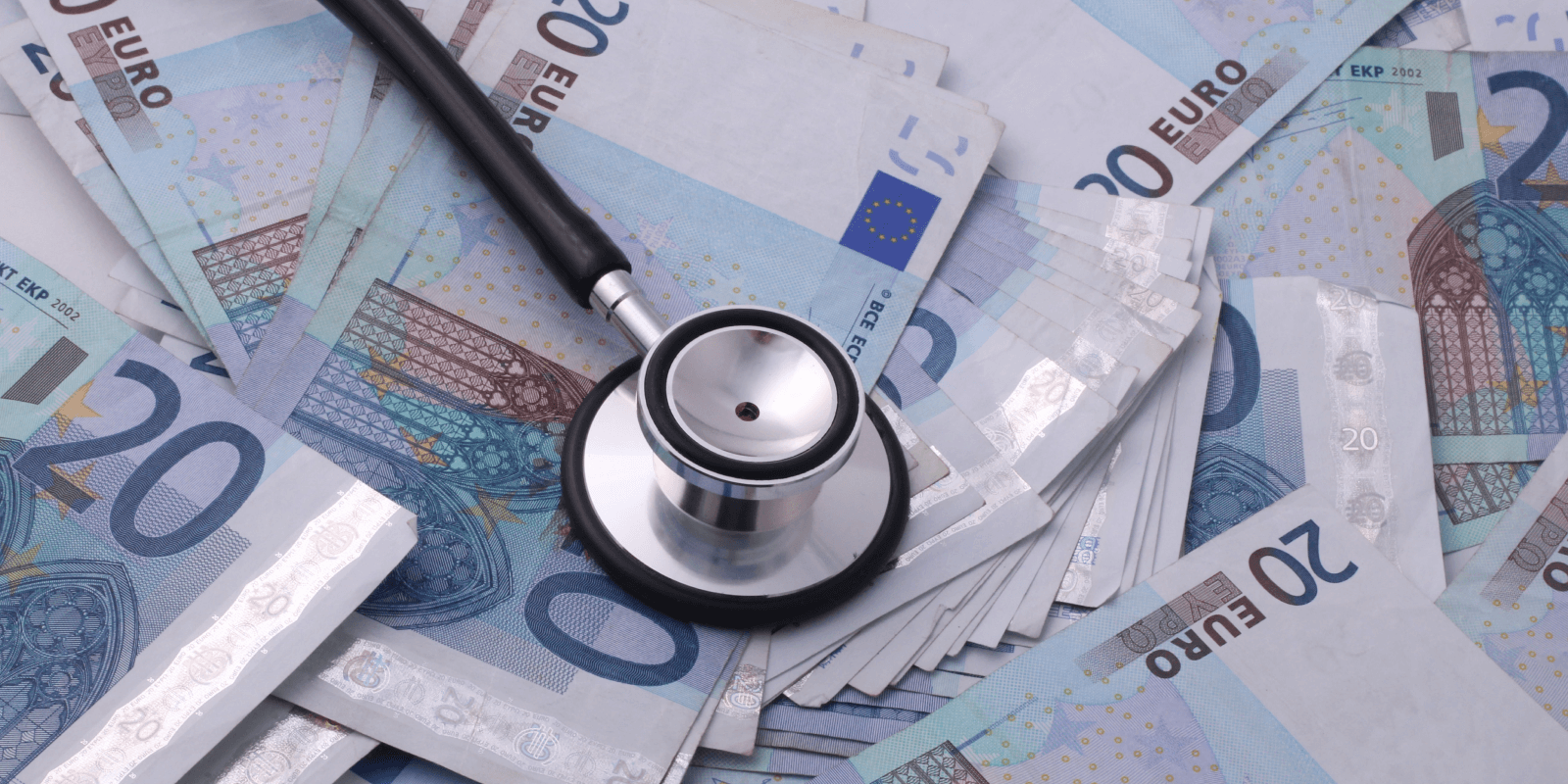 Pay close attention to the chatbot's security settings and how to protect patient data is essential. Ensure that it has the right security measures to keep sensitive patient information from getting into the wrong hands.
WHAT IS ARTIFICIAL INTELLIGENCE IN HEALTHCARE?
Chatbots and Their Place in Healthcare
Chatbots could help improve health care by providing information, answering patients' questions, and helping to sort out symptoms. A chatbot can tell you about general health or how to deal with a certain condition, for example. They also help healthcare providers by answering patients' frequently asked questions and directing them to the right care.
Healthcare facilities must use chatbots in a responsible and protected manner. They can't replace doctors and nurses, so that's something to remember. For the best results in patient care, hospitals, clinics, and other organizations should integrate bots with medical professionals and psychologists.
HEALTHCARE APPS DEVELOPMENT: TYPES, EXAMPLES, AND FEATURES
Outcomes
Healthcare chatbots have the potential to revolutionize the health industry. They are a powerful and cost-effective way to provide medical advice and support to patients and health providers. They also provide personalized advice and reminders tailored to the individual patient's needs.
Technology is still in its early stages, and chatbots still need to be built, tested, and regulated based on their usage in medical care. It is important, though, that healthcare organizations use these bots safely and responsibly. Nevertheless, we are excited about the future!
Do you need a team of specialists who will work with you to create a healthcare chatbot for your app and protect against cyberattacks?
The APP Solutions is a leading healthcare technology company that creates innovative products to improve patient outcomes and streamline healthcare processes. Our talented developers and designers work hard to give our clients the most advanced, secure, and effective solutions to improve patient outcomes and streamline healthcare processes.
We have a proven track record of delivering high-quality, user-friendly, and scalable healthcare technology solutions. Our expertise includes developing electronic health records (EHR) systems, telemedicine platforms, patient portals, and chatbots for mobile health, among other things. Our solutions are designed to comply fully with HIPAA and HITECH. Contact us today, and you will be glad you did.