The COVID-19 pandemic disrupted the landscape of several industries, particularly the healthcare sector. Besides the strain on supply chains to keep vaccines in stock, the combined effects of soaring inflation, looming recession, and severe understaffing create very turbulent weather for the healthcare system.
Although still reeling under the effects of the pandemic, the healthcare system has braced up for new modes of operation powered by technology. 2023 is expected to usher in new trends for the healthcare industry, all aimed at optimizing the quality and cost of healthcare. Healthcare is a critical industry, and the market is expanding rapidly. The value of the national healthcare industry is expected to reach 6 trillion USD by 2026. This vast market has a lot of healthcare opportunities waiting to be maximized.
We have curated a list of healthcare trends that providers and consumers can expect in the coming year.
HOW ARTIFICIAL INTELLIGENCE AND MACHINE LEARNING ARE CHANGING THE POST-COVID BEAUTY AND COSMETICS INDUSTRY?
Trends to Watch for Healthcare Providers in 2023
The foreseeable future of healthcare and, indeed, all sectors of the economy is inexorably linked to technology. Healthcare is becoming more and more value-based, and the emphasis is shifting from the health organization to patient care and health outcomes. As such, the major technological advancements in the health industry are in line with value-based care methods.
Technology provides more efficient ways of healthcare delivery, therapy care, optimizing healthcare policies, and improving the delivery of healthcare services, minimizing the need for physical health consultations with medical professionals.
KEY DIFFERENCES IN EHR VS. EMR VS. PHR: WHAT TO CHOOSE FOR YOUR HEALTHCARE ORGANIZATION
By highlighting leading trends in the healthcare industry, physicians and users are better prepared to take advantage of the industry dynamics for optimal benefit on both ends.
Here are trends to be looked out for in the healthcare industry in 2023.
The Use of Artificial Intelligence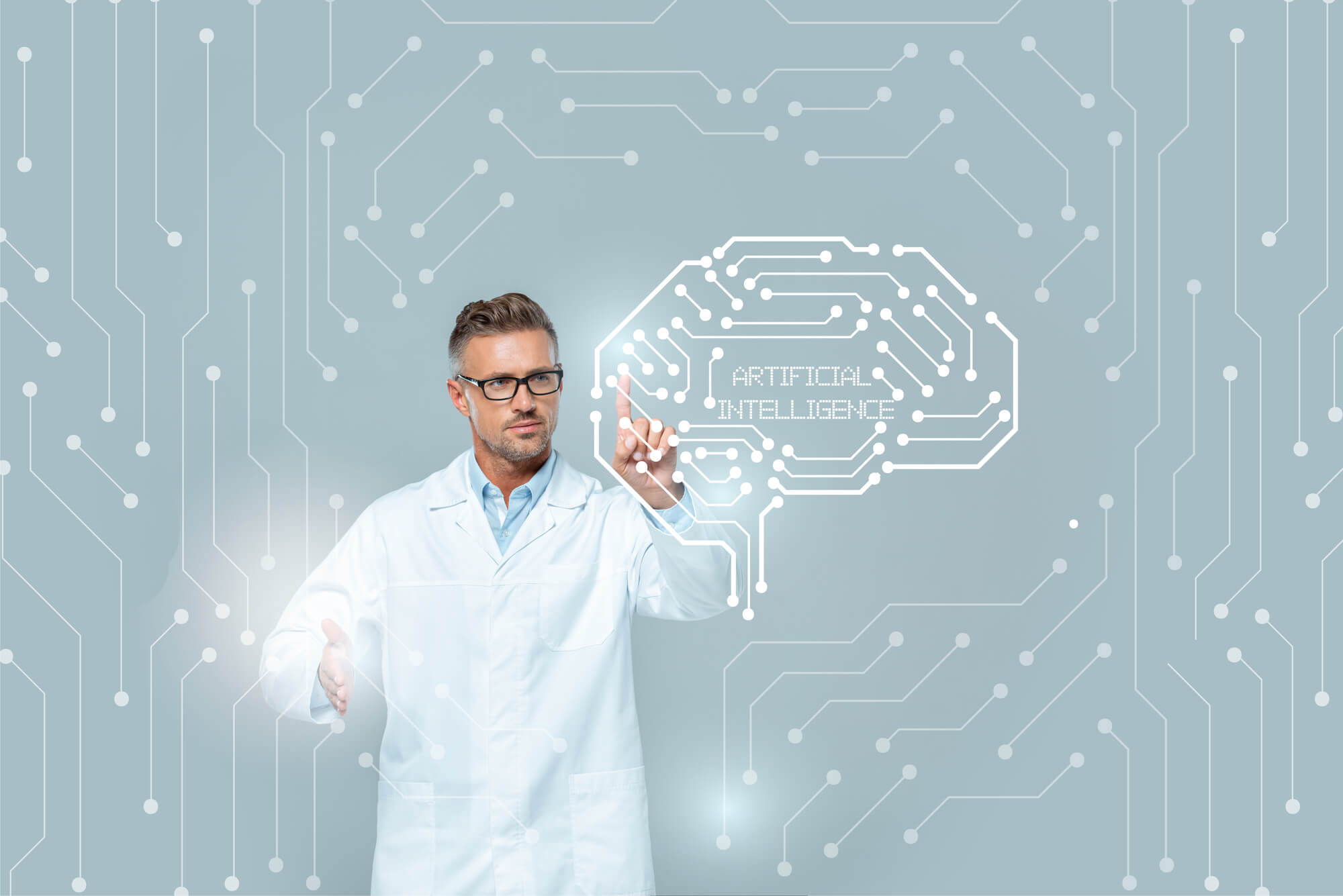 AI has significantly improved every field of the economy, and healthcare is not exempted. This trend is expected to rise and evolve in 2023. Many healthcare organizations already use chatbots on their websites to support customers. But beyond that, more specialized uses of artificial intelligence, such as image and pattern recognition, natural language processing, and machine learning, will be used to diagnose and treat health problems.
AI solutions help healthcare facilities cope with staff shortage problems. With powerful algorithms, data from patient scans can be processed at breakneck speed. AI enables the automated detection of diseases through computed tomography scans. This is a huge leap for the healthcare sector. AI will be used in drug discovery and analysis, conducting and assessing clinical trials, and analyzing radiographs.
WHAT IS ARTIFICIAL INTELLIGENCE IN HEALTHCARE?
Accuracy improvements for AI technologies are ongoing; thus, AI is mainly used as a medical assistant rather than as a major diagnostic in delicate situations. The use of AI in drug manufacturing began in 2020 but will become an even bigger trend in 2023. AI and machine learning algorithms will be used for drug testing and iterations, shortening the time and cost of scientific research and discovering groundbreaking medical solutions.
Apart from the healthcare sector, AI is employed in health management operations, such as claims processing for health insurance and maintaining and updating patient and personnel information in medical facilities. In 2023, artificial intelligence in healthcare delivery will become more mainstream. The healthcare AI market is projected to reach nearly $188 billion by 2030, with an annual compound growth rate of 37% from 2022 to 2030.
Personalized Healthcare and SDOH Considerations
The demand for value-based healthcare has increased the use of personalized services for healthcare delivery. Take, for example, the concept of precision medicine, where medications and treatment routines are specially designed to suit a certain demography of patients. These groups of patients are selected based on some social determinants of health (SDOH), like age, genetics, lifestyle, locality, or risk factors.
It is understood that environmental conditions have an undeniable impact on quality of life and health. SDOH, such as food and job insecurity, housing, childhood development, social structure, discrimination, access to education and prompt healthcare, etc., lead to health disparities. Precision medicine incorporates all these factors for individualized diagnosis and quality care delivery.
THE APP SOLUTIONS – CUSTOM HEALTHCARE SOFTWARE DEVELOPMENT COMPANY
The use of precise informatics technologies is vital for effectively collecting and processing patient data and prescribing proper treatment. These technologies will be secure — not compromising data privacy, and interoperable — usable by different care providers.
The market for informatics technologies is expected to reach $5 billion in 2023, no small feat for a virgin field of innovation.
One such solution is PULSE (Patient Unified Lookup System for Emergencies), an online store where patient health information can be accessed to enable efficient treatment. PULSE first arrived on the scene in 2018 but has greater applications in 2023 and the coming years.
As an advancement, personalized healthcare will incorporate genetic information from the patient, including medical history. This will assist care providers in determining the efficacy of specialty drugs and their potential side effects. This application may include the use of artificial intelligence.
The trend will also have applications in traditional healthcare services. Patient preferences will be considered in curating treatment plans, paying attention to and adjusting to the peculiar situation of the patient as much as possible.
HOW TO CREATE A MEDICAL APP: THE ULTIMATE GUIDE
Retail Healthcare
The number of health services traded off the counter in retail shops is expected to soar in the coming year. Hospitals are already severely understaffed and so may be under enormous strain to provide quality services for a swarming number of health cases.
The move towards retail health care is a more convenient and cost-effective method of health care delivery and a more viable option for both the patients and caregivers, considering the current economic terrain. It can complement primary healthcare, is more convenient, and lower the costs of care delivery.
PREDICTIVE ANALYTICS VS. MACHINE LEARNING: WHAT IS THE DIFFERENCE
Some major retailers like Walmart and Amazon already sell medical supplies like blood and pregnancy test kits, vaccines, and injections. Still, there are specialized retail stores for nearly all kinds of regular health solutions like laboratory testing, pediatrics, first aid, weight management, eye and ear care, immunizations, mental well-being, etc.
Retail health systems supply instant, off-the-shelf services already packaged. Thus, they are more timely, dispensing with the need for physical health appointments, more pocket friendly, and more easily accessed.
Internet of Medical Things (IoMT)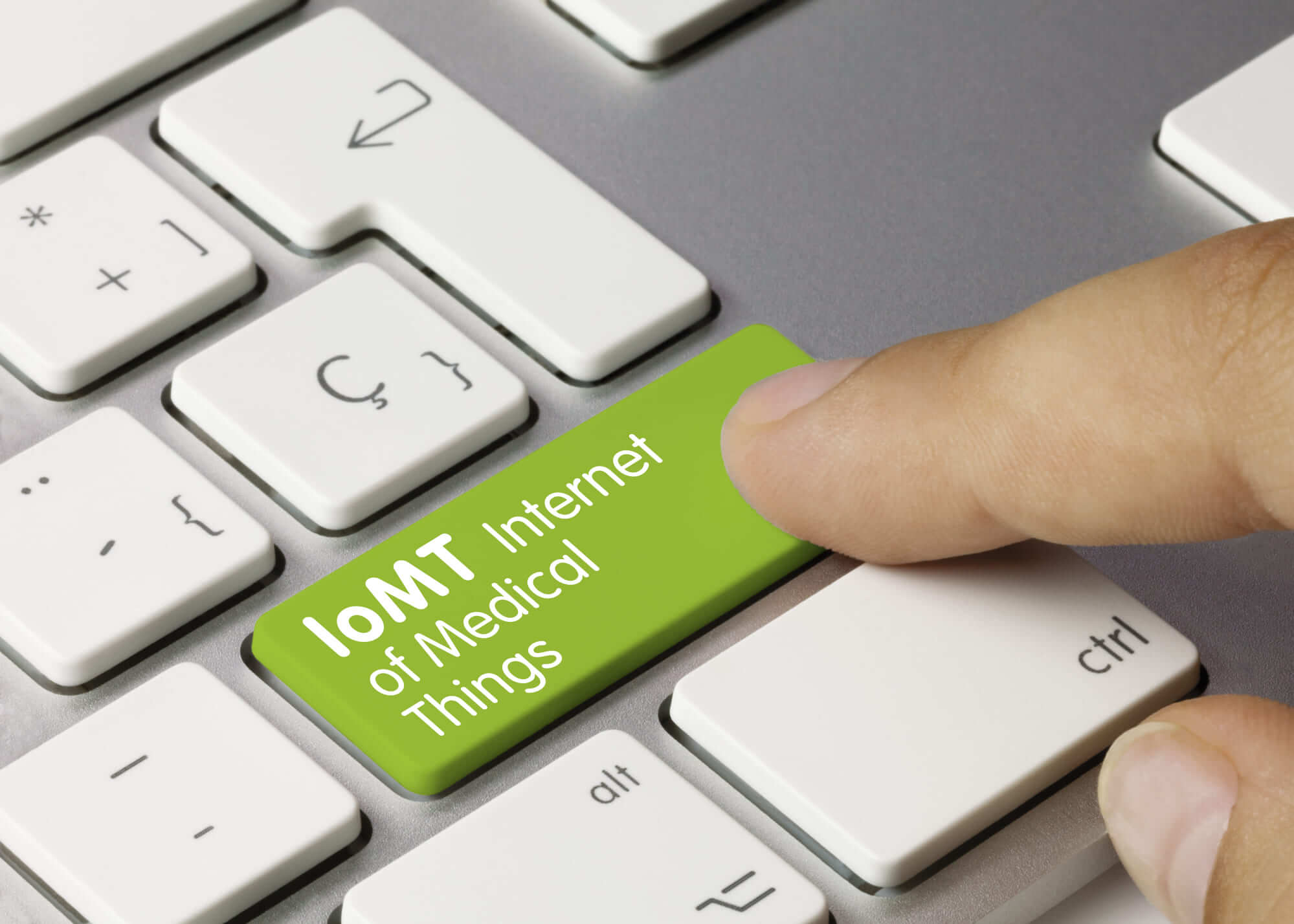 The IoMT is not about to be invented in 2023; it already exists. However, it will grow dramatically in the coming years because it complies with the trending value-based care models, not to mention its efficiency and cost savings.
IoMT includes wearable medical devices that monitor patient health conditions in real-time, eliminating the stress of continuous physical testing, thus improving the patient experience. In addition, these devices are reliable, easy to use and provide timely information.
HEALTHCARE CYBERSECURITY: HOW TO PROTECT PATIENT DATA
In 2023, the use of wearable medical devices is predicted to increase. Test kits like Accu-Chek, for example, used by diabetic patients at home are basic but have laid the foundation for remote patient monitoring. More advanced wearables that will storm the health market include smartwatches that can conduct highly specialized scans such as ECGs, smart textiles for monitoring blood pressure and cardiovascular health, and smart gloves to assist patients with disease-related tremors.
These wearables incorporate sensors and processors to obtain and analyze the data within themselves, dispensing with the need for a journey between cloud and data source. This is known as edge computing technology and has several benefits for the patient, including speed and data protection.
FEMTECH IN HEALTHCARE: HOW TO MAKE IT EFFECTIVE
With these wearable devices, patients can constantly be updated on their health condition, and healthcare providers can monitor them remotely using the internet of medical things (IoMT). Indeed, these sophisticated software and hardware technologies provide individualized real-time data and enable disease prevention, patient engagement, and improved clinical outcomes.
Research is currently underway to develop wearable devices suited to identify and track mental health illnesses.
The market for patient engagement technologies such as medical wearables, telehealth content, and applications – is projected to stretch to more than four times its 2021 size, from $13.42 billion to $74.28 billion by 2030.
Telehealth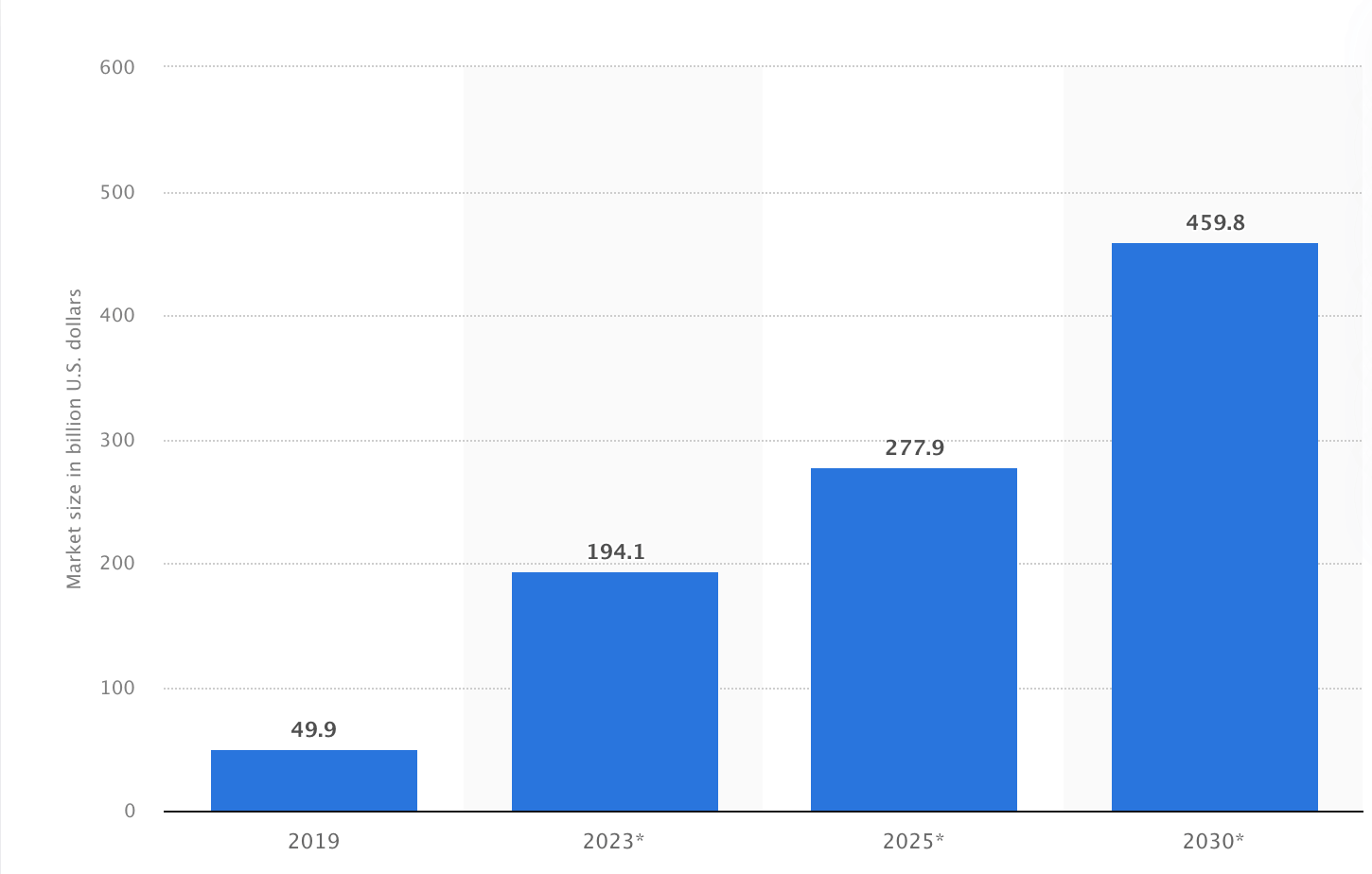 Communication technology has come a long way, from the use of landlines to more diverse digital and universal options. In fact, communication now successfully powers an aspect of health. Telehealth or digital health uses the features of modern communication devices to provide medical services. Calls, video calling, and streaming services are ways communication can be used to provide remote monitoring and other healthcare services.
Telehealth practice gained prominence in 2021, and with the advent of 5G technology, it has soared much higher. Many traditional health organizations have incorporated it into their service delivery through online consultations, diagnoses, and prescriptions. Virtual healthcare organizations also use the possibilities of telehealth to sponsor their services.
Case Study: A White Label Telemedicine Platform
Telehealth is forecast to continue its upward journey in 2023 to global acceptance and gradually displace traditional in-person consultations as the years go by. China, a leading global economy, is working to incorporate telehealth in 70% of public hospitals by the end of 2023. Also, the US, a global leader in telemedicine, plans to make more off-site healthcare services available to patients. This will alleviate the financial strain healthcare providers face in running medical facilities and thus lower the cost of primary care. Other countries are also embracing the tide of telehealth and developing customized policies to deliver prompt, virtual care services as the needs arise. It is predicted that the 5G wireless technology will accelerate the universal adoption of digital health in 2023 and beyond.
A GUIDE ON HOW TO CREATE A TELEMEDICINE APP LIKE DOCTOR-ON-DEMAND
Robotics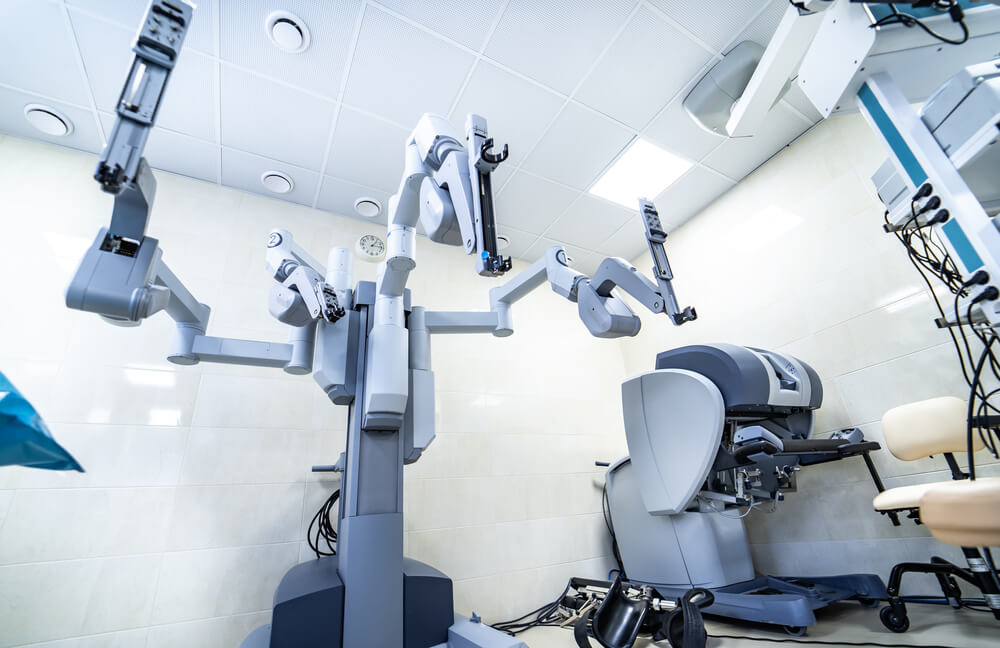 Robots are gradually altering the dynamics of healthcare. When accurately programmed, they can efficiently replace human efforts. As a result, medical personnel is relieved from routine tasks to focus on research and other non-delegable activities.
Robotics have been used over the last few years in healthcare facilities for assisted treatments and handling specific tasks like monitoring vital signs, computing patient health information, transportation of food and medical supplies within the facility, and patient care.
Where there is a risk of contracting a disease, e.g., from isolation rooms or operating theaters, ultraviolet "C" light (UV-C) autonomous disinfection robots are the safest options for disinfecting such places.
RPA IN HEALTHCARE: A COMPREHENSIVE OVERVIEW, BENEFITS, AND USE CASES
Robots have near-perfect precision in laboratory testing, from locating the needed blood vessel to transporting, analyzing, and storing test samples. In recent years, there has been a creation of surgery-performing robots. They assist in surgery, helping surgeons to make more precise decisions. Some advanced robots even perform accurate surgery on delicate organs of the body. Certain robotic assistants help in administering physiotherapy to people with paraplegia.
Nano-medicine also involves microscopically tiny, self-replicating robots, called xenobiotics or nanorobots, injected into the bloodstream to detect and fight against genetic, oncologic, and auto-immune diseases in human cells such as tumors.
2023 will usher in greater research and advancement in the application of robotics and healthcare, for example, using drones for health supplies. The market size for medical robotics is predicted to reach $14.4 billion in 2023 and $44 billion by the decade's end.
Interoperability and Data Sharing Among Healthcare Entities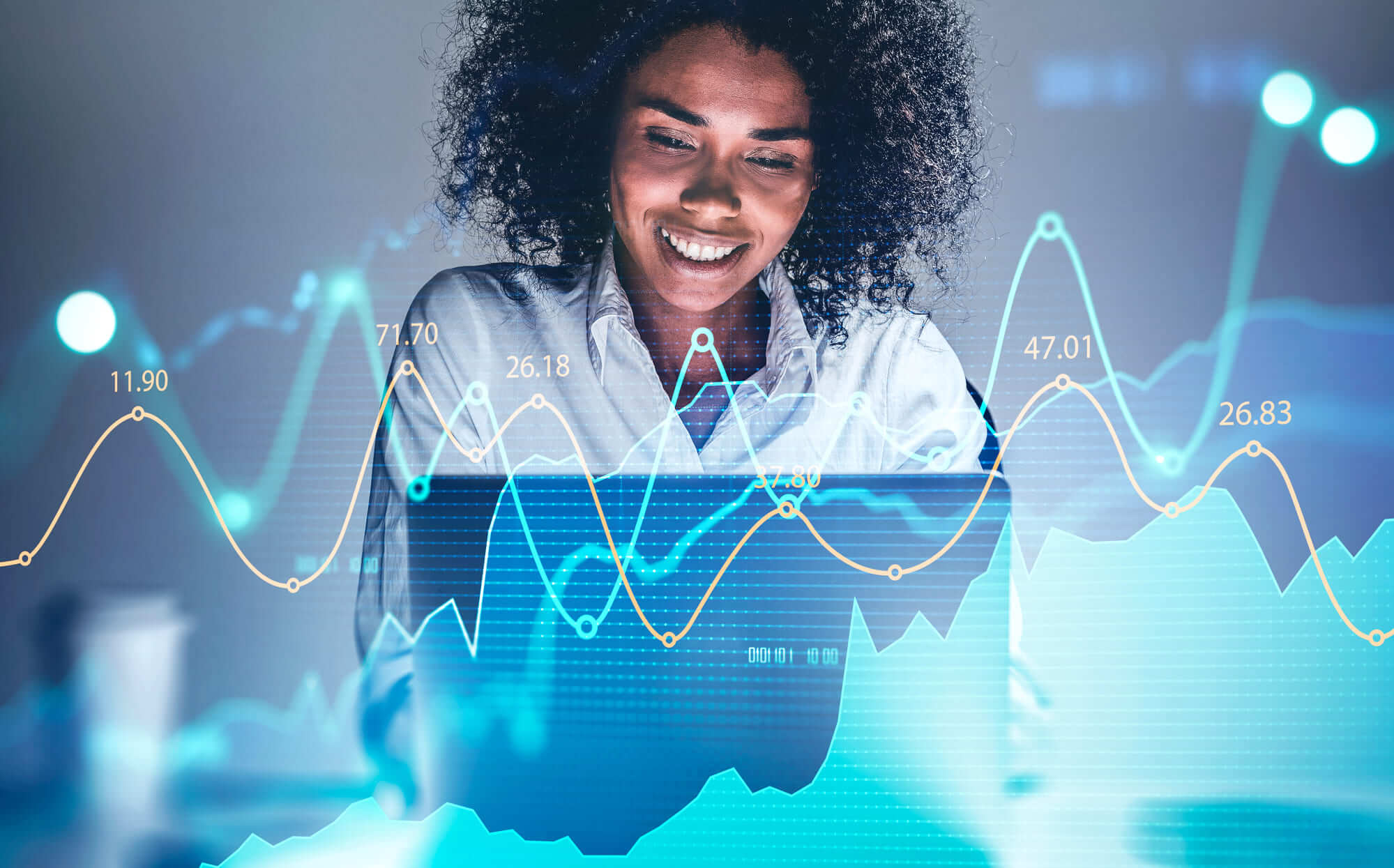 Healthcare organizations store the health information of patients in a database. The process of obtaining such information can be lengthy and tedious, and if there is ever a need to change healthcare providers, the patients might need to repeat the process as often as possible.
However, with the interoperability and data sharing trend, medical care facilities can access a single universal database for all patient health information. This information will be stored as a detailed medical image of the human body, which various specialist hospitals can then interpret according to their specialties. This imaging method is more accurate than symptom reporting, which may exclude the core reasons for the disease.
HOW TO MAKE EHR/EMR EPIC INTEGRATION WITH YOUR HEALTH APP
This idea of data-sharing accords with the shift towards a value-based care delivery model, altering the approach of medical facilities from an organization-centered to a patient-centered one. 2023 will see an increase in healthcare interoperability projects with heavy government and investor support, and non-compliant facilities will find themselves swimming against the tide.
Innovative technologies like platform integration, multi-cloud computing solutions, data fabric architecture, and APIs will be deployed to enhance the interoperability of healthcare systems. Blockchain technology will also be increasingly adopted for storing health information between now and 2030.
STEP-BY-STEP GUIDE ON MOBILE APP HIPAA COMPLIANCE
Want To Build a Healthcare Mobile App?
Smart Implants
Implants have been a very helpful solution in regenerative and rehabilitative medicine. The limitation, however, often exists in the problem of compatibility of the implant with the patient's body system. 3D bioprinting technology is the future of creating biocompatible implants. More healthcare manufacturers will engage this technology in 2023 to provide solutions for different cases, e.g., new materials and more sophisticated prosthetics. This portends greater efficiency and even a cure for many otherwise incurable disabilities.
The 3D bioprinting technology offers prospects for reduction of time and cost using traditional prosthetics. It provides implants and bionic prostheses, customized, functional, and seamlessly integrated with the body system of each patient. The bioprinting market is expected to rise to an excess of $6 billion by 2027.
Neural implants, too, will be used more widely in the company year, even as Healthcare companies like Neuralink have developed brain chips to revive or accelerate static brain functions. These implants are expected to enter the market in 2023. Many other health manufacturers are working to develop and improve medical implants for various medical needs, including paralysis and blindness. In 2021, a smart microelectrode array was implanted into the visual cortex of a visually impaired patient, and there was a significant improvement in vision. Thus, the technology of intelligent implants offers hope for medicine in 2023.
PODCAST #1. CREATING A FUTURISTIC SURGICAL ROBOT
Blockchain Technologies For Data Protection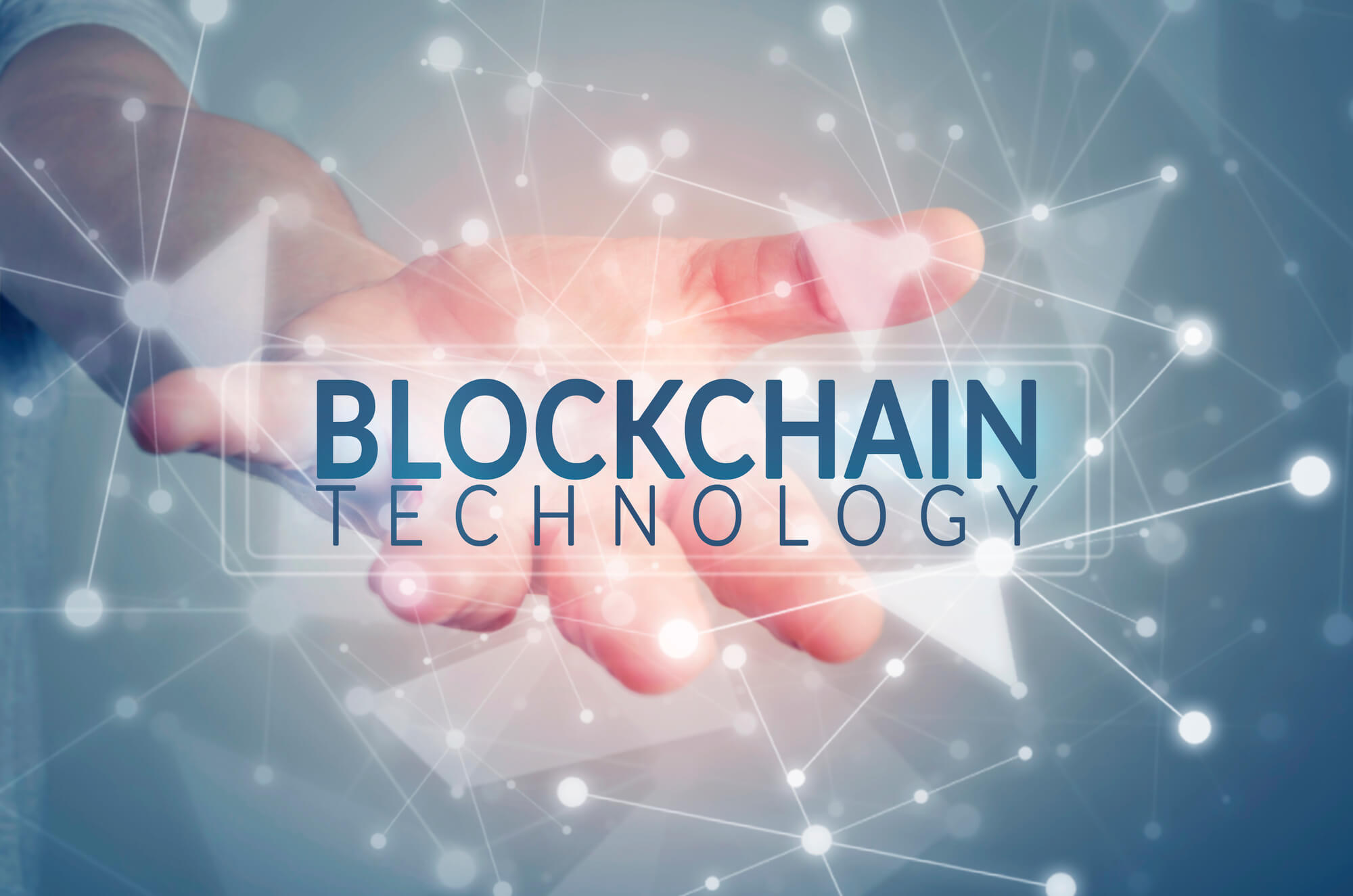 These technological advancements mean one thing for patients — more personal health information will be given away. As a result, new trends for data privacy and security measures will become a top priority for healthcare leaders to prevent the breach of patient and personnel data.
2023 will see an investigation into the use of data protection trends like blockchain technology. The blockchain is a peer-to-peer decentralized distributed ledger technology that records digital transactions in transparent, secure, and non-duplicable cryptograms, with the key given to the initiator of the transaction.
Blockchain technology allows patients to share and sell their health information without compromising data privacy. Overall, blockchain can improve the efficiency of workflow processes in many health systems. Every new technological advancement poses peculiar concerns for data protection. To avoid the risk of breaches, companies adopt tighter measures to ensure data privacy and security plans while handling patient data.
WHAT IS WEB 3.0? INTERNET NEXT ERA BASED ON BLOCKCHAIN
Apart from blockchain technology, some other methods of data protection for health companies:
Regular cybersecurity checks according to the rules of HIPAA or other applicable health laws
Outsourcing to trusted and law-compliant third parties
Conducting training to educate workers on data and cybersecurity principles, risks, best practices, and consequences of non-compliance
Maintaining standard access controls, with scheduled checks for spyware malware
Hiring a qualified in-house IT manager
VR, Augmented, and Mixed Reality in Healthcare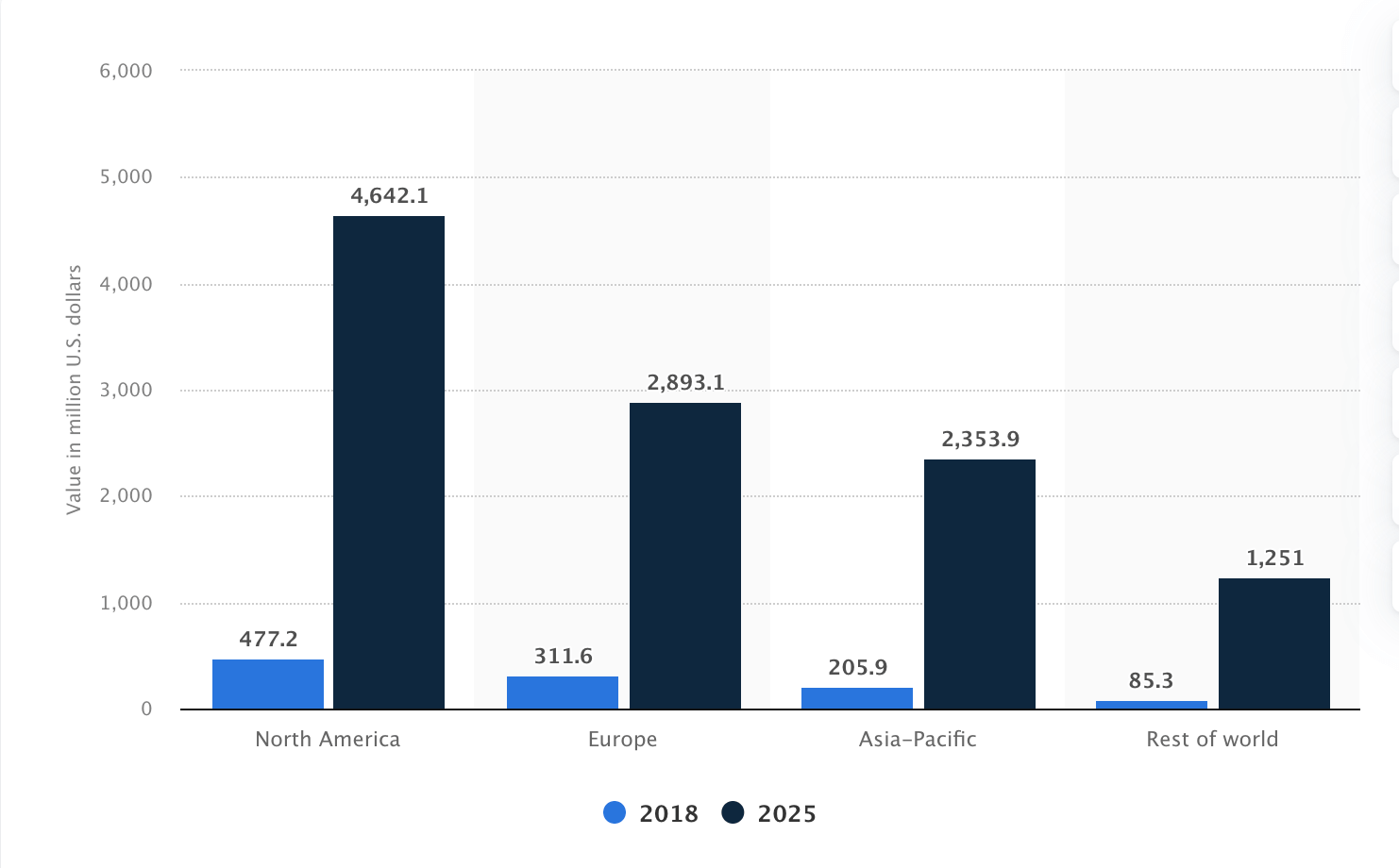 This list of trends will be lacking if we fail to mention the use of Metaverse technologies in healthcare. Augmented reality (AR) and virtual reality (VR) are up-and-coming technologies with huge potential for the healthcare industry. The market value of AR and VR technology for healthcare in North America is forecast to reach $4.64 billion by 2025.
Virtual reality technologies are paving the way for unprecedented improvements in medical diagnosis and education. By placing students or practitioners in simulated environments with peculiar use cases, they can demonstrate analytical thinking and skills in practice, gathering experience for real-life situations.
Augmented reality (AR) incorporates virtual objects into the real world. Thus care teams can interact with digital information simultaneously while attending to work in the real world with navigation tools such as voice command.
AUGMENTED REALITY IN RETAIL: NO LONGER AN OPTION, BUT A MUST
Mixed reality affords real-time association of computer-generated objects with the physical environment. With digital avatars, exact virtual representations of real-life places and objects can be made. Thus, it is possible to move across both worlds seamlessly.
MR technology is a trailblazer in that it offers prototypes for medical design and engineering. The digital avatars replace the need to have physical samples and prototypes for laboratory work. Instead, the MR technology is used to simulate an accurate virtual care setting where testing can be done.
AUGMENTED AND VIRTUAL REALITY IN MEDICINE AND HEALTH CARE
Another application of the MR technology that has yet to be fully explored but is expected to become more mainstream in 2023 is remote surgical operations. With the use of digital twins or avatars, healthcare professionals can carry out operations across different locations. This technology is time and cost-efficient. And help in the development and iteration of healthcare products and services.
Conclusion
The healthcare ecosystem keeps evolving, powered by new technologies such as AI, robotics, wearables, and telehealth systems. The shift towards value-based care will greatly influence industry trends in 2023 as health providers and the government seek to improve healthcare quality at reduced rates. Trends like virtual health systems, Robots in health, AI in healthcare, and blockchain technology will redefine care settings but also bridge the current health disparities.
Patients and the care team should know current trends to make the most of them. This article has provided actionable insights for industry leaders. With these tools, doctors and clinicians can promptly identify a patient's health challenges and deliver care centered on these challenges. Also, patients seeking care can know the extent of options available to them without expending all their resources on unnecessary healthcare procedures.