Blog
2023 Market Overview: Features, Costs, and Benefits of Hospital Management Systems for Healthcare Providers
2023 Market Overview: Features, Costs, and Benefits of Hospital Management Systems for Healthcare Providers
Hospital management systems, otherwise known as practice management systems, are rapidly becoming an essential part of healthcare. These systems are full of computerized databases intended to facilitate communication and store important health and administrative data. GlobeNewswire reports that in 2021, the hospital management solutions market size was USD 30.70 billion, with predictions of it hitting USD 62.17 billion by 2027 – a 12.48% CAGR.
Automation has been a driving force behind the hospital management system adoption surge. Take web and cloud-based solutions, for instance: their cost-efficiency, automated workflow, and ability to deliver updates remotely make them particularly attractive.
THE HEALTHCARE ECOSYSTEMS: A TOUR THROUGH THE HEALTH-INTERCONNECTED WORLD
Additionally, Real-time Locating Services (RTLS) asset management and patient-tracking solutions have also seen an uptick in use as they can integrate with other healthcare IT solutions, consequently enhancing workflow, decreasing costs, and boosting clinical efficiency.
As the adoption of HMS catches on, vendors are now vying to find the best software for healthcare organizations. Therefore, it's essential to consider the key elements impacting their choices: what kind of data is processed? Which features should be included? What's the cost of implementation? How can hospitals utilize these systems? And, most importantly, what advantages do they receive? In this article, The APP Solutions provides the answers, offering a comprehensive look at hospital management systems and their market so you can make an informed decision.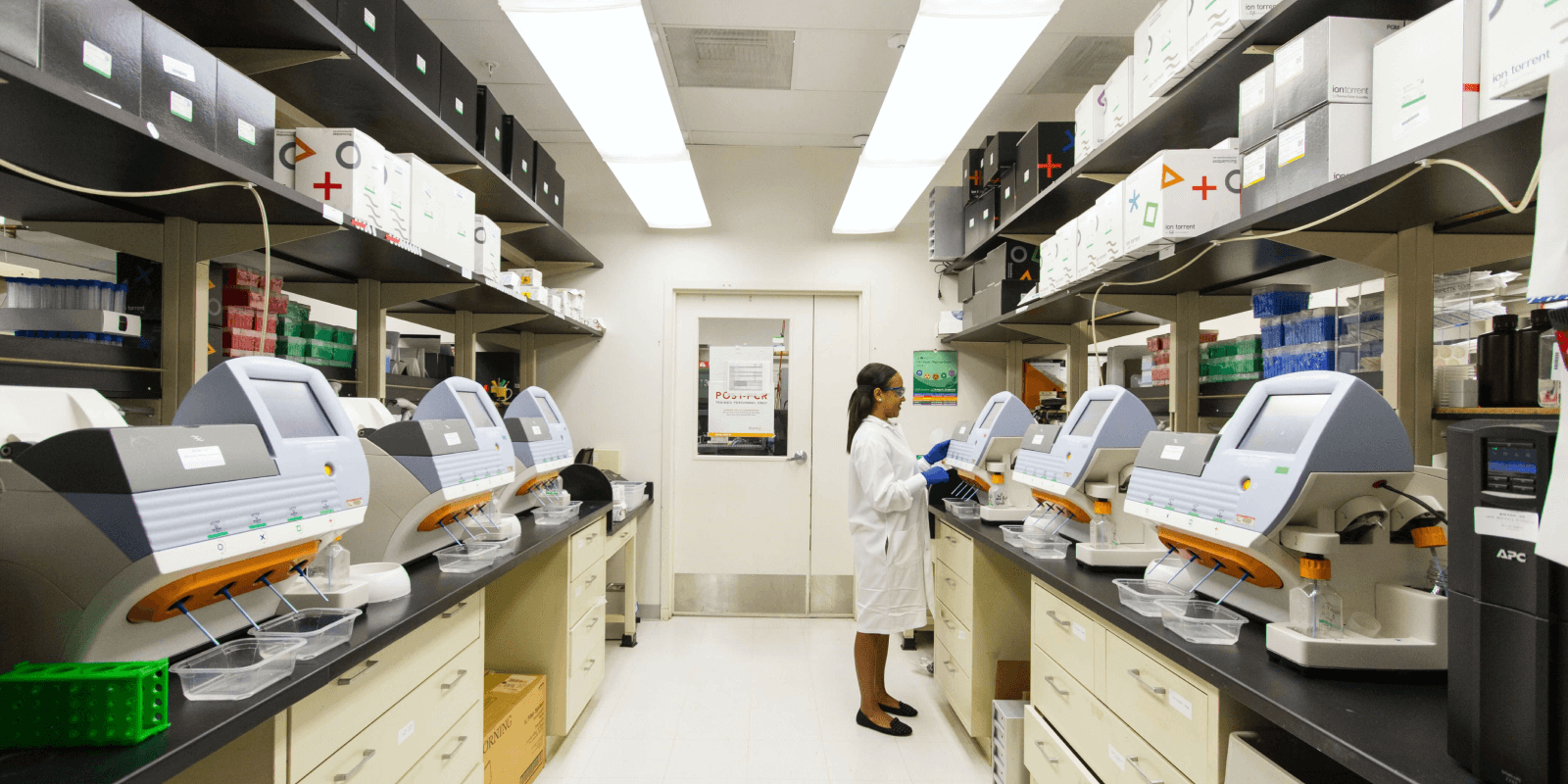 What is a Hospital Management System?
Hospital Management Systems are on-premise or cloud-based solutions designed to manage the various operations of a hospital, including patient admission, appointment scheduling, billing, and medical records. Hospital management software aims to increase efficiency and improve patient care by providing accurate and up-to-date information to providers in real-time. These solutions can be customized to meet the specific needs of a hospital.
TOP 10 HEALTHCARE TRENDS EXPECTED TO BE IN 2023
In terms of categories, these hospital management systems may be defined by type, delivery mode, modality, and the people who use them.
Types. The various hospital management systems can be divided into clinical practice, laboratory, pharmacy, hospital, revenue cycle, and patient management.
Delivery. Hospital management systems can be either cloud-based or on-premise.
Design. Depending on the infrastructure, an HMS can either be implemented as a single system or combined with other aspects such as ERPs, EHRs, schedulers, billing systems, etc.
Users. Hospitals, pharmacies, diagnostic centers, and clinics are the main beneficiaries of these systems!
HEALTHCARE CHATBOT: IMPROVING TELEMEDICINE & ENHANCING PATIENT COMMUNICATION
Market Statistics for Hospital Management Systems
Let's review the facts and figures of HMS to gain an in-depth understanding of the overall market, trends, prospects, catalysts, and existing challenges.
The global hospital management solutions market is expected to see an increase in demand thanks to its ability to manage patient information, schedule appointments, check hospital inventories, and reduce clinical errors.
In 2021, clinical practice management had the biggest chunk of the market.
As far as the delivery mode goes, web and cloud-based solutions accounted for the largest share this year due to their efficiency and automated workflows for providing remote updates.
Integrated solutions had the highest share in 2021, primarily because of their compatibility with electronic medical records, medical billing, practice management, and other related services.
Hospitals were the largest beneficiaries of hospital management solutions this year, the largest network of healthcare centers that adopted these solutions.
In 2021, North America held 39.30% of the HMS market. As a result of the increasing demand for well-organized operations, efficient workflow, and upgraded storage facilities for managing patient information, the demand for HMS has risen in the region.
RTLS and cloud monitoring are becoming ever more popular
Healthcare organizations are facing an avalanche of data
Smart hospitals are getting on board with hospital management systems
Healthcare data is being managed in the highest volumes
Upgrades and updates to healthcare software are taking center stage
AI is playing an ever-increasing role in optimizing patient flow and management
Implementing HMS can be cost-prohibitive
Privacy and security concerns remain a sticking point
Analytics tools still need to be improved in many healthcare organizations
CLOUD COMPUTING IN HEALTHCARE: BENEFITS, USE CASES, & CHALLENGES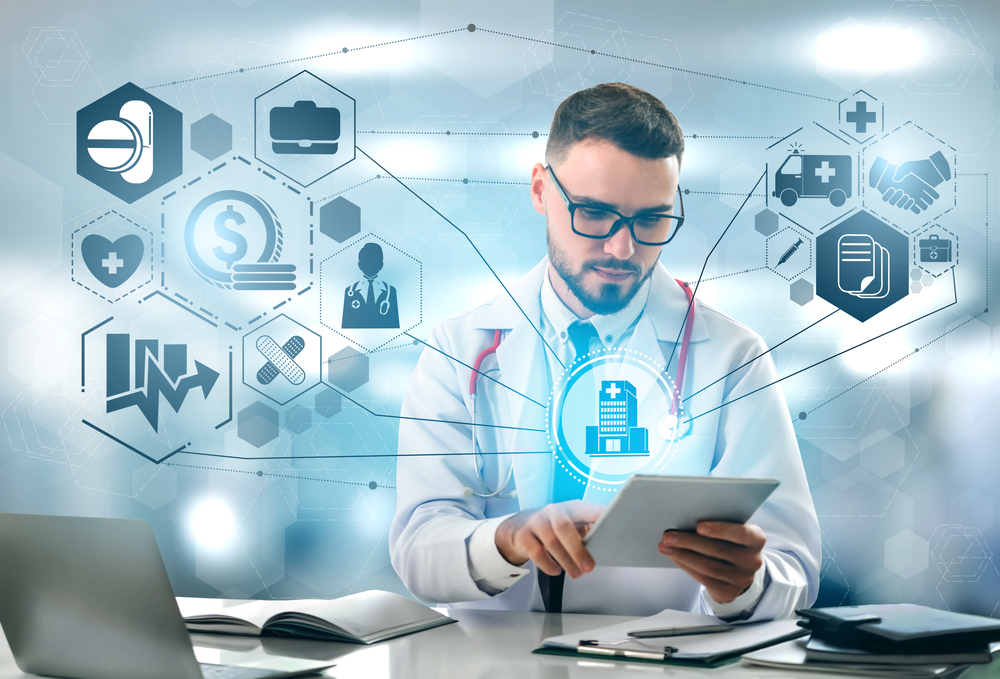 6 Types of HMS Modules
Hospital management systems are utilized for patient registration and record keeping. Below is a list of the six available varieties.
HMIS offers an efficient approach to booking appointments, saving hospital staff from the need to manually manage schedules and records while helping doctors and practitioners to stay organized and better prepare for all upcoming appointments.
The billing system of HMS eliminates the risk of unexpected expenses, which can affect a patient's budget and lead to a decrease in revenue for hospitals. This process is automated, removing any chance of human error while providing a comprehensive summary of all medical services and associated charges.
AGILE HEALTHCARE: HOW TO IMPLEMENT THE APPROACH
This HMS system provides simple lab control. It covers everything from tracking histories, giving reports, organizing samples, and taking care of billing.
Doctor's modules entail monitoring all patients who come in for a consultation. Better yet, there's the ability to set the charges based on the services they require. Moreover, docs can label patients as either new or old, enabling patient data collection and facilitating quicker diagnoses.
Hospital management system software offers patient record management, making the process effortless and successful. With HMIS, patients and hospital staff can input treatment details, allowing doctors and practitioners to view reports 24/7.
In-patient management is made easy with HMS, which takes care of all the requirements in a patient's stay – from consultations and nursing staff to surgeons and bed availability. The outpatient practice module of hospital management system software is designed to minimize or even eliminate waiting time for patients when seeing a doctor. Doctors can also create pharmacy prescriptions, so the patient is ready!
RPA IN HEALTHCARE: A COMPREHENSIVE OVERVIEW, BENEFITS, AND USE CASES
Different Data Models Handled by Hospital Management Solutions
What types of data does the hospital management system process?
Diagnostic
Treatment
Laboratory
Monetary
Legal
Administrative
Benefits of Hospital Management Systems
Why should you use a hospital management system? Here are seven top benefits an HMS provides to healthcare providers and organizations.
KEEP A PULSE ON EPIC APP ORCHARD AND HOW IT BENEFITS THE HEALTH SYSTEMS
The traditional inefficiencies in the industry are leading to an array of issues related to affordability, outcomes, quality, and consumer experience. Reportedly, over 100,000 deaths annually are linked to medication miscalculations, and up to 1,500,000 people suffer nonfatal injuries due to medical mistakes. These flaws have been present for some time and present an opportunity for innovation to bring high dividends. By introducing hospital management systems that offer real-time access to patient data, diagnoses, and treatments can be completed quicker and more accurately, thus improving patient outcomes and lowering the risk of medical mistakes. In UK hospitals, for example, patient satisfaction ratings are associated with management scores, while in US hospitals, higher scores mean a greater chance of recommendation.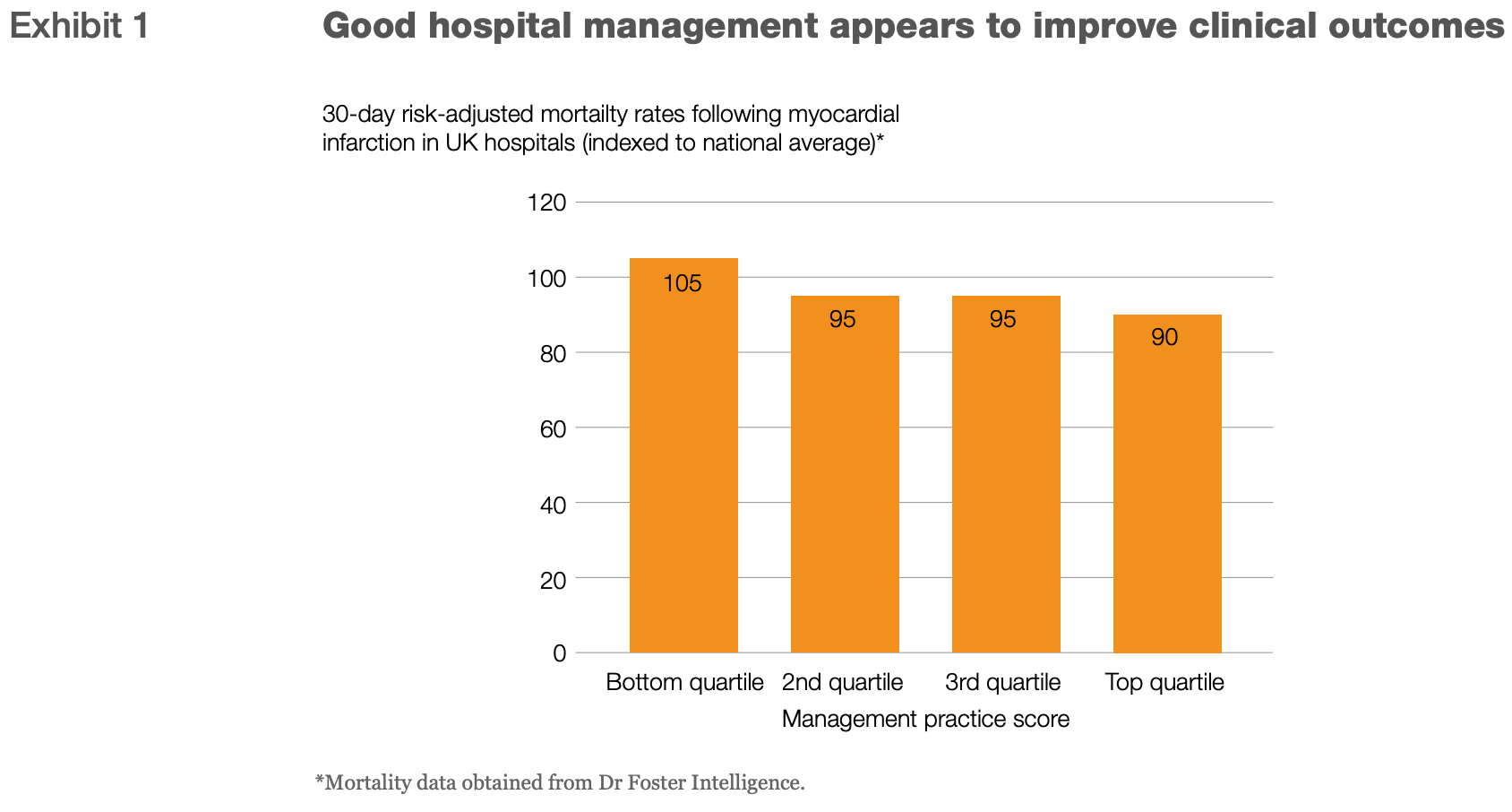 The US has seen a huge surge in healthcare technology investment over the past five years, with more than 580 deals exceeding $10 million in value – amounting to $83 billion! Most of this is focused on three key areas: patient engagement, data & analytics, and new care models. Luckily, Hospital Management Systems (HMS) can help hospitals to save money by automating processes and streamlining their operations.
Hospital Management Systems make it easier to track the use of valuable resources, such as medical equipment, supplies, and staff. They allow hospitals to pinpoint weak areas, optimize existing resources, and cut back on costs. What's more, by taking a real-time approach to resource tracking, hospitals can more easily adjust operations and ensure resources are available when and where they're needed.
HEALTHCARE CYBERSECURITY: HOW TO PROTECT PATIENT DATA
Competition is great for hospitals, according to a McKinsey analysis. Those with only a few rivals had better scores than none – and the higher the number of competitors, the higher the averages.
Tech titans are going all out in a trillion-dollar tussle to gain cloud dominance and hold onto their customers' attention. To do this, they're shelling out billions on R&D, so they can offer a wide variety of services and applications (such as predictive analytics) that move innovation along.
Take Alcidion Corporation buying ExtraMed in 2021, for instance. This was their way of beefing up their UK presence in dispensing cutting-edge health tech systems.
The marrying of pharmacy providers and health systems with technology companies is a sign that integration is becoming more important. Most notably, patient privacy is a priority – and rightfully so! With that said, healthcare providers and tech firms have the potential to use this innovative wave to gain an edge in the market and simultaneously promote quality healthcare services at an economical price.
HEALTHCARE APPS DEVELOPMENT: TYPES, EXAMPLES, AND FEATURES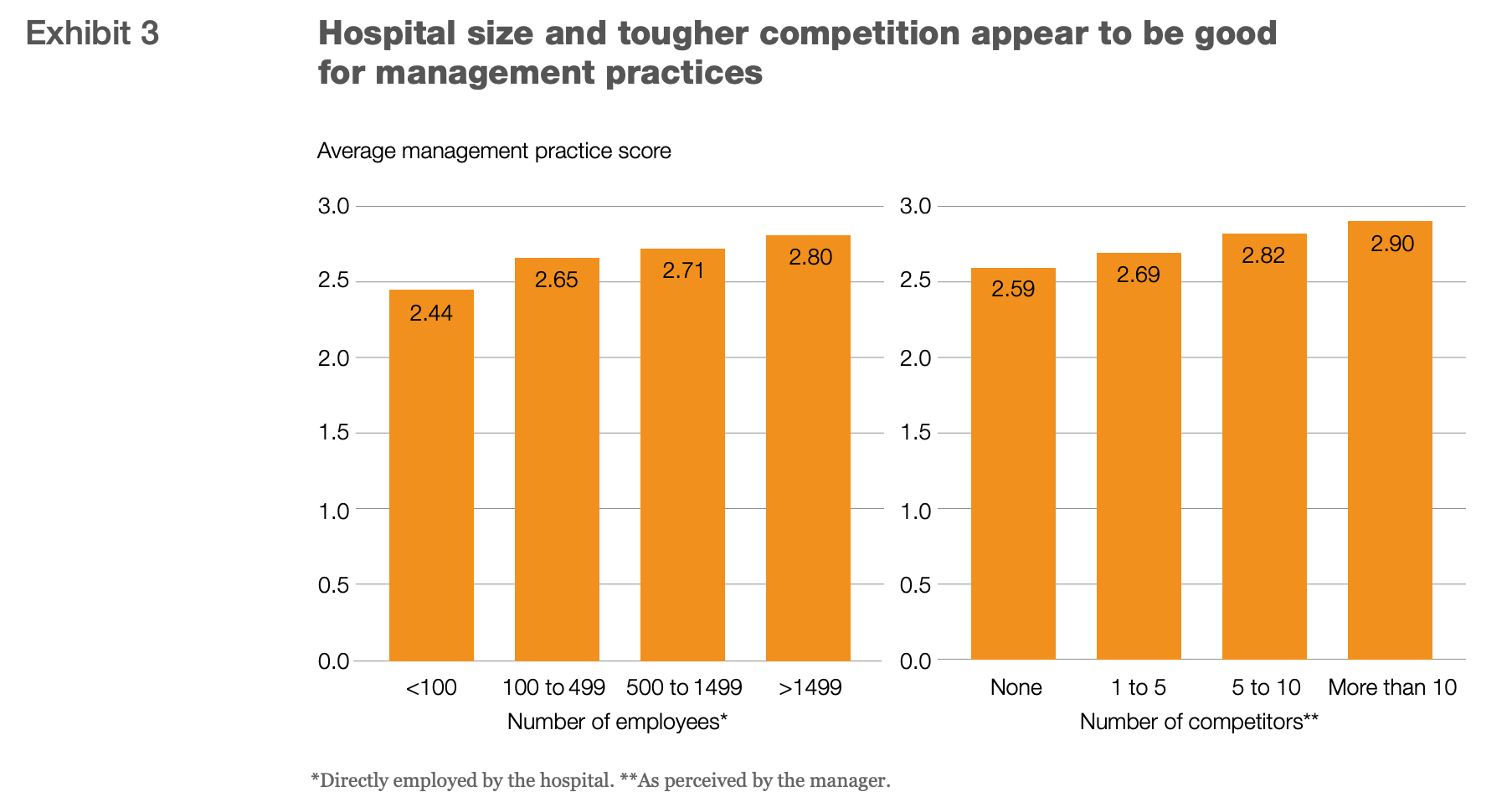 The HIPAA Journal reported eleven breaches of over 1 million records and 14 of over 500,000 in 2022. Most of those were due to hacking, including ransomware and extortion attempts. But don't fret – regulatory changes proposed by the Centers for Medicare & Medicaid Services (CMS) and the Office of the National Coordinator for Health Information Technology (ONC) are here to help. They're working hard to promote data sharing between organizations so we can finally break down the data silos that have prevented us from having end-to-end care analytics. These changes include interoperability of EHR data and increased transparency for consumers – so we won't be left in the dark any longer.
The same McKinsey report also revealed that hospital management is still closely linked even in countries where public-sector hospitals are the norm (e.g., France and the UK). However, we must recognize the gray areas that require improved care management as they provide a unique opportunity for newcomers to make their mark.
Consequently, incumbents in the healthcare industry are investing heavily in data, analytics, and patient engagement capabilities. Hospital management systems could be the way forward for those looking to upgrade their ecosystems and break into new zones.
HOW TO MAKE EHR/EMR EPIC INTEGRATION WITH YOUR HEALTH APP
Must-Have Features of Health Management Systems
These features are downright essential for any Hospital Management System.
Scheduling: Paves the way for a convenient appointment and procedure booking.
Billing: Automates the medical billing to ensure it's precise and speedy.
Electronic Medical Records: Enable the safe storage and access of patient data.
Stock Control: Tracks and takes care of inventory levels to guarantee necessary supplies are always obtainable.
Clinical Documentation: Streamlines the clinical documentation process and ensures accuracy.
Patient Portal: Grants patients access to their medical records and lets them make appointments and pay bills online.
Reporting and Analytics: Generates reports to assist in recognizing trends and enhancing processes.
Security and Compliance: Ensures that all data is secure and abides by HIPAA regulations.
Clinical Decision Support: Provides real-time advice to clinicians to assist them in making the best decisions.
Mobile Access: Permits users to access the system from all devices, wherever possible.
e-prescription: This lets doctors prescribe medication electronically with no fuss.
WHY CREATE A CUSTOM MENTAL HEALTH APP
5 Top-Rated Hospital Management Products
Which hospital Management software is the best? After conducting intensive research, we've narrowed it down to 5 top contenders – and the verdict is in. Our review will showcase data from trusted sources such as Capterra, TrustRadius, and GetApp.

Edge is a cutting-edge hospital management program with a wide reach in the United Kingdom. It grants users quicker access to live data and offers a full suite of study management functions from start to finish. Edge also provides collaborative tools to enhance productivity, freeing up valuable time for clinical staff to focus on patients. Plus, you can choose from various flexible pricing plans to match your organization's size and type.
Edge is ideal for medical and research professionals from all corners of the globe, such as acute hospitals, community hospitals, universities, charities, GP practices, and research networks.
Edge earned the titles of 'Best Ease of Use Clinical Trial Management Software' and 'Best Value Clinical Trial Management Software' in 2020.
It offers a range of features like appointment scheduling, 21 CFR Part 11 Compliance, patient recruiting, data capture and transfer, data import/export, and patient monitoring.
STEP-BY-STEP GUIDE ON MOBILE APP HIPAA COMPLIANCE

Smartsheet is a web-based work execution system that gives healthcare organizations the power to follow, oversee, and report on data by enhancing collaboration, guaranteeing secure data, and boosting visibility. Smartsheet allows teams to begin and work together successfully and rapidly, boasting a comfortable spreadsheet layout. Plus, share, store, and access PHI safely while meeting HIPAA regulations.
Smartsheet's user-friendly online project management application is extensively employed across organizations to track and manage various types of work for teams of all sizes, from large enterprises to small businesses.
Smartsheet is equipped with claims management, inventory management, patient records management, and physician management tools.
CHOOSING TELEMEDICINE SOFTWARE DURING COVID-19: A COMPLETE GUIDE

Team Desk offers a fully customizable online database where medical institutes can store and track patient records, admission times, patient rooms, personnel, and payment methods. With unlimited records, storage, support, level-priced subscriptions, and a free trial – TeamDesk lets you customize your data and application to reflect all the nitty-gritty details of your workflow.
From small companies to large enterprises and from particular industries to holistic business integration – TeamDesk's scalability helps customers grow and keep up with changing business models.
Team Desk has nabbed Best Ease of Use and Best Value Database Management Software awards in 2020.
You can access patient records, storage spaces, customer support functionalities, your subdomain, white labeling, a manageable user list, and IP address filtering.
COMPUTER VISION FOR HEALTHCARE

eVisit is a revolutionary patient engagement solution designed to help healthcare providers reach out to patients and deliver virtual care compliant with HIPAA guidelines. Its centralized dashboard allows physicians to keep important patient info safe, set up appointment notifications, take notes during visits, and even share essential documents with customers!
The comprehensive eVisit system works for all medical organizations, from primary care and urgent care clinics to the largest hospital systems in the US.
eVisit comes with appointment handling, waiting room management, patient records, e-prescriptions, and payment processing possibilities.
KEY DIFFERENCES IN EHR VS. EMR VS. PHR: WHAT TO CHOOSE FOR YOUR HEALTHCARE ORGANIZATION

Explore Experience Care's NetSolutions software – a top-notch financial management system crafted to aid long-term care facilities in enhancing their profits by monitoring clinical and financial metrics, collecting revenue, heightening quality measures, and increasing clinical outcomes. The software also offers advanced customer assistance in the industry, with clinically-trained support members.
Perfect for Skilled Nursing, Continuing Care Retirement Communities (CCRCs), Assisted Living, Long-Term Acute Care (LTAC), Multi-level Care Facilities, and Veterans Homes
Honored with Best Value Assisted Living Software (2021)
NetSolutions provides advanced capabilities such as claims management and patient records management.
A GUIDE ON HOW TO CREATE A TELEMEDICINE APP LIKE DOCTOR-ON-DEMAND
Cost of Hospital Management Software
So how much does hospital management software cost? Well, the price tag varies a lot, depending on the features you need and the size of your organization. Cloud-based or on-premise deployment options can also affect the cost. Entry-level plans start from as little as $4-$20 a month per user – with free entry-level options available for smaller companies. Higher-level plans start at around $199 a month per provider. Most vendors don't list prices, but they do offer custom quotes. While customized software may not be top of mind, it's a great way to give your healthcare organization an edge. It gives you much more flexibility and can be tailored to your operations.
A reliable provider and an experienced team: If you're looking to craft a custom hospital management system, one of the most integral pieces of the puzzle is employing a custom software development company with a substantial background in constructing healthcare solutions
Modules required: This will specify what's included in the final product, as well as the platforms that will be employed during creation
Deployment approach: Do you want your HMS on the cloud, on-premises, or on the web?
Funds: Carefully consider and devise a budget for development, deployment, and maintenance expenses
WHAT IS EHR (ELECTRONIC HEALTH RECORD), AND HOW DOES IT WORK?
Developing Health Management Systems with The APP Solutions
The App Solutions offers a full range of services to assist healthcare organizations in creating and executing health solutions. For instance, we partnered with the LIfeTracker team to create an artificial intelligence-based mobile task manager to manage all aspects of life. This project was featured on Product Hunt and became number one in the Tech category. Here's why you should choose us: We utilize an extensive selection of technologies to find the most applicable ones to suit your business's needs. Our transparent cost model lets you know exactly what you are paying for. Moreover, we practice first-class data security and privacy protocols, so you don't have to stress over HIPAA compliance.
Ready to build your hospital management software? Contact us to get started.