How to Develop an Online Shopping App Like Wish?
Online retail is the most steadily growing industry. It has significantly changed the way people search and buy things. Besides, when almost everyone has a mobile phone, m-commerce makes the online shopping experience even more convenient.
According to the Tech Jury report, m-commerce has a more significant market share worldwide (51.1%), while the desktop market share is 44.2%.
So, the mobile shopping market is even more profitable than usual online retail.
And, if you want to enter mobile retail, you are on the right road to success.
Still, you should be aware of current trends and industry leaders.
In this article, we highlight Wish, the most popular mobile shopping app. We will discover how to make a shopping app like Wish, and how much it costs.
Read on.
THE ULTIMATE MARKETPLACE DEVELOPMENT GUIDE: TECH STACK, FEATURES, AND COSTS
Shopping App Market Prospective
So, if you want to develop a Wish clone you need to consider the following:
To sum up, m-commerce revenue continues to grow. The reason is simple. Online shopping is one of the most popular online activities for millions of people across the globe. And, there is no sign that the growth of mobile shopping apps will slow down.
But how can you benefit from this trend?
The answer is, "by investing in shopping app development." And, if you do not want to reinvent the wheel, you can use the business model of other popular shopping apps like Wish.
Want to find out how to make a selling app? Continue reading.
Download free eBook on eCommerce app development
Download now
What is the Wish app?
You probably wouldn't be surprised to find out that Wish is one of the most hyped shopping apps worldwide.
Wish app connects over 1 000 000 merchants with more than 500 million customers around the world. The app has become extremely popular for exclusively low prices on various items, such as clothes, smartphone cases, and even wearables.
See also: How to Use Machine Learning in Mobile App?
Many of these items are unique and you cannot find them easily on Walmart's shelves.
But there is more
So why Wish is so popular?
Let's find out.
Available for both iOS and Android, Wish has six additional apps, divided as to their particular topic from hi-tech electronic devices to home accessories. Such an approach simplifies the user journey and personalizes the shopping experience.
If you want to create a shopping app for selling clothes, you might also look at Poshmark, an app similar to Wish.
Poshmark is also a two-sided mobile marketplace where users can create a small personal store and resale clothes or hand-crafted items.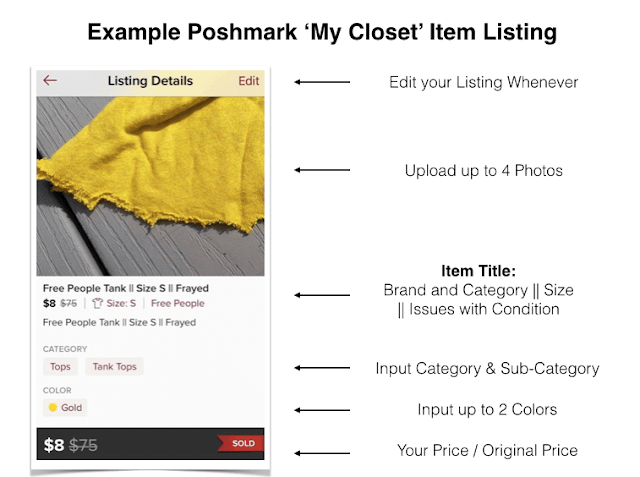 Image source: Sleepinginonsundays
After its launch in 2011, the application for the online store now has over five million sellers.
Poshmark is trendy among teenagers who what to earn money selling clothes because the app is simple to use and anyone can list items there.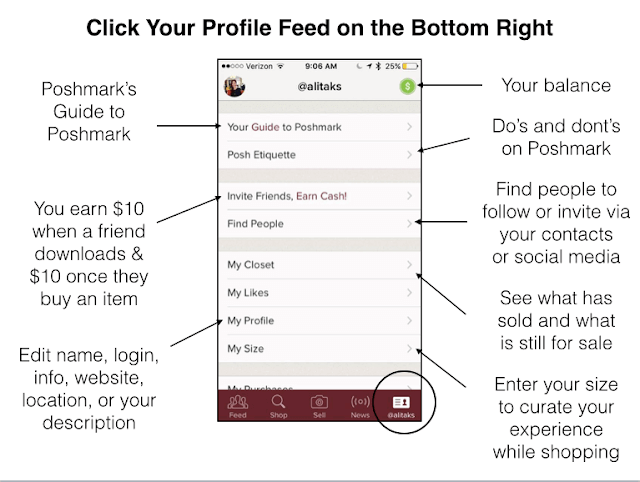 Image source: Sleepinginonsundays
Now it is time to take a deep breath.
In the next paragraph, you will find the most exciting part of this article about shopping apps like Wish monetization.
Are you ready?
Business models to create a shopping app like Wish
As we said, Wish is a two-sided online marketplace that connects shoppers and merchants without being involved in the transactions between them.
But how does the app make money?
Well, some time ago, Wish charged a cost-per-click commission from sellers and advertisers.
But now the platform charges merchants 15% from the cost of each item they sell on Wish. Quite a simple business model, right?
Another example of a working monetization strategy is the Poshmark business model.
The platform charges a flat rate of $2.95 for items sold under $15 and a 20 percent cut for sales over $15.
But there is more:
The main focus of Wish marketplace is on mobile users
The app offers users various items from different categories
Wish has separate apps for different product categories.
Wish is mainly focused on impulsive shoppers
All products have ridiculously low prices
So, the mechanism is simple. When buyers purchase something at a low price they can't stop buying another cheap item, and so on. While buyers think that low prices help them to save, Wish stimulates them to buy more things.
The bottom-line?
To make your mobile shopping app successful, you should provide users with discounts and special offers. In this way, you will increase not only brand loyalty but also the average total cost.
To better understand the intricacies of e-commerce marketplace app development like Wish, let's consider its essential options.
FASHION AND TECHNOLOGY: HOW ONLINE CLOTHING RETAILERS CAN LEVERAGE AI
Main features to make a shopping app like Wish
Now, let's dig deeper into the essential elements of a mobile shopping app.
Account
First, when you open an app, you need to create an account. You can easily do this by connecting your Facebook profile. Now the application knows some essential characteristics about you such as age, date of birth, and gender. Without registration, you can't see any deals or conduct purchases. Now, all offers are relevant to your demographic portrait.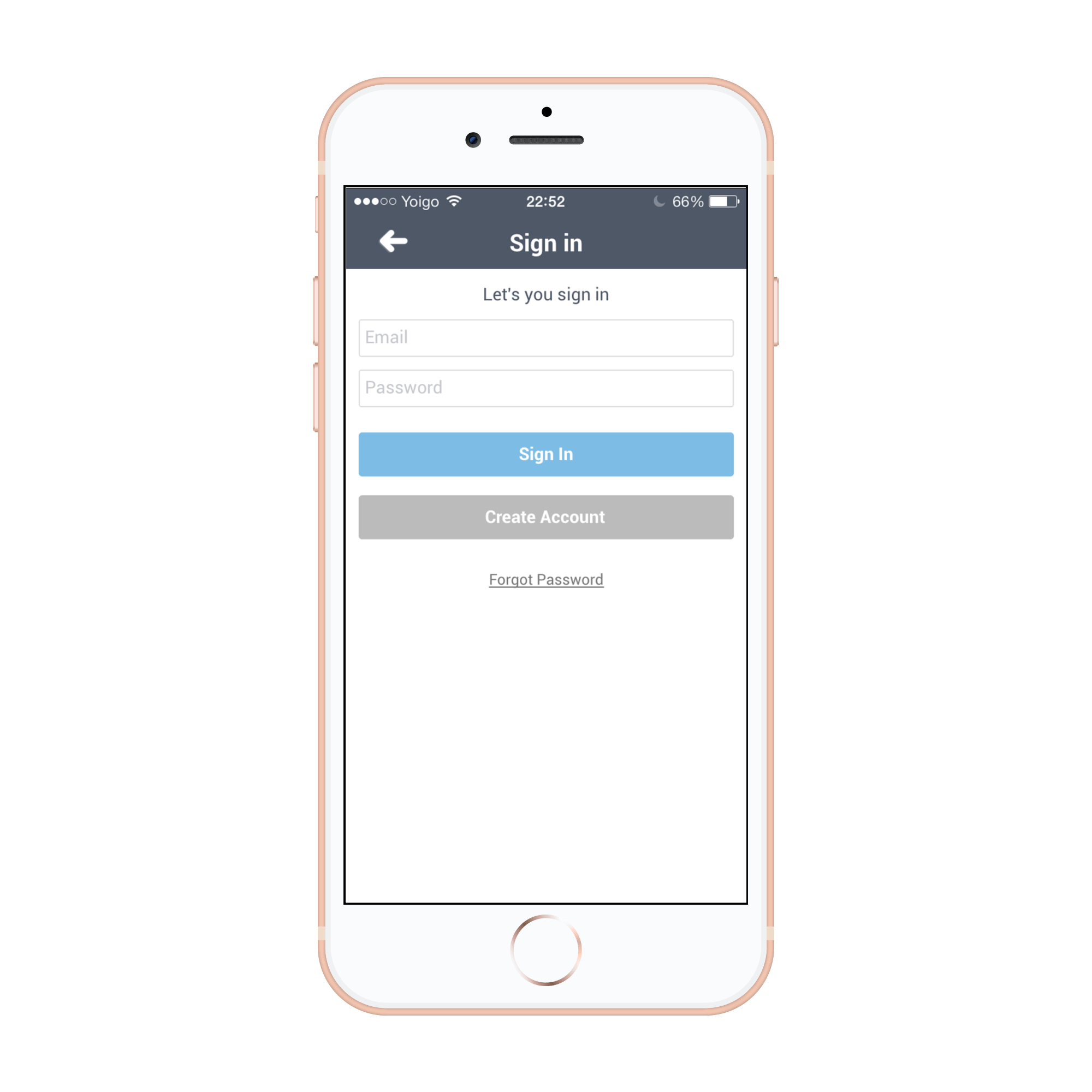 The authorization feature is usually implemented by direct interaction with client-server API. For logging in to an existing social media account, you can also use open authorization protocols.
ULTIMATE TRENDS OF LUXURY WEBSITES AND APP DEVELOPMENT
Shopping/Surfing
The next step of the Wish app experience is to choose the categories you are interested in. This information, together with your data, provides the application with the info for more personalization.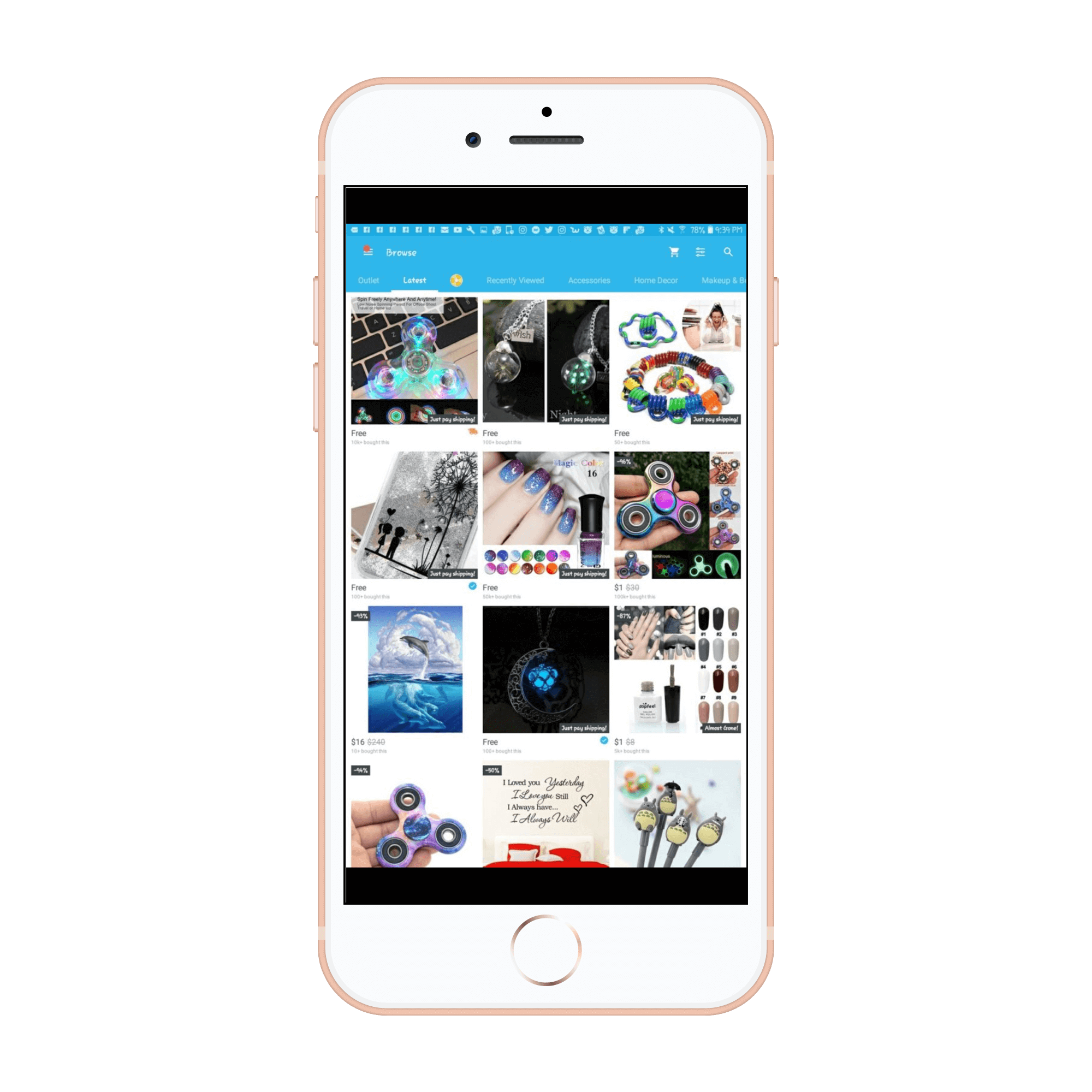 Shopping cart
Wish users have two options: to add a product to their wishlist or to put it in their shopping cart. All selected items are stored in the shopping cart until the user decides to complete the purchase.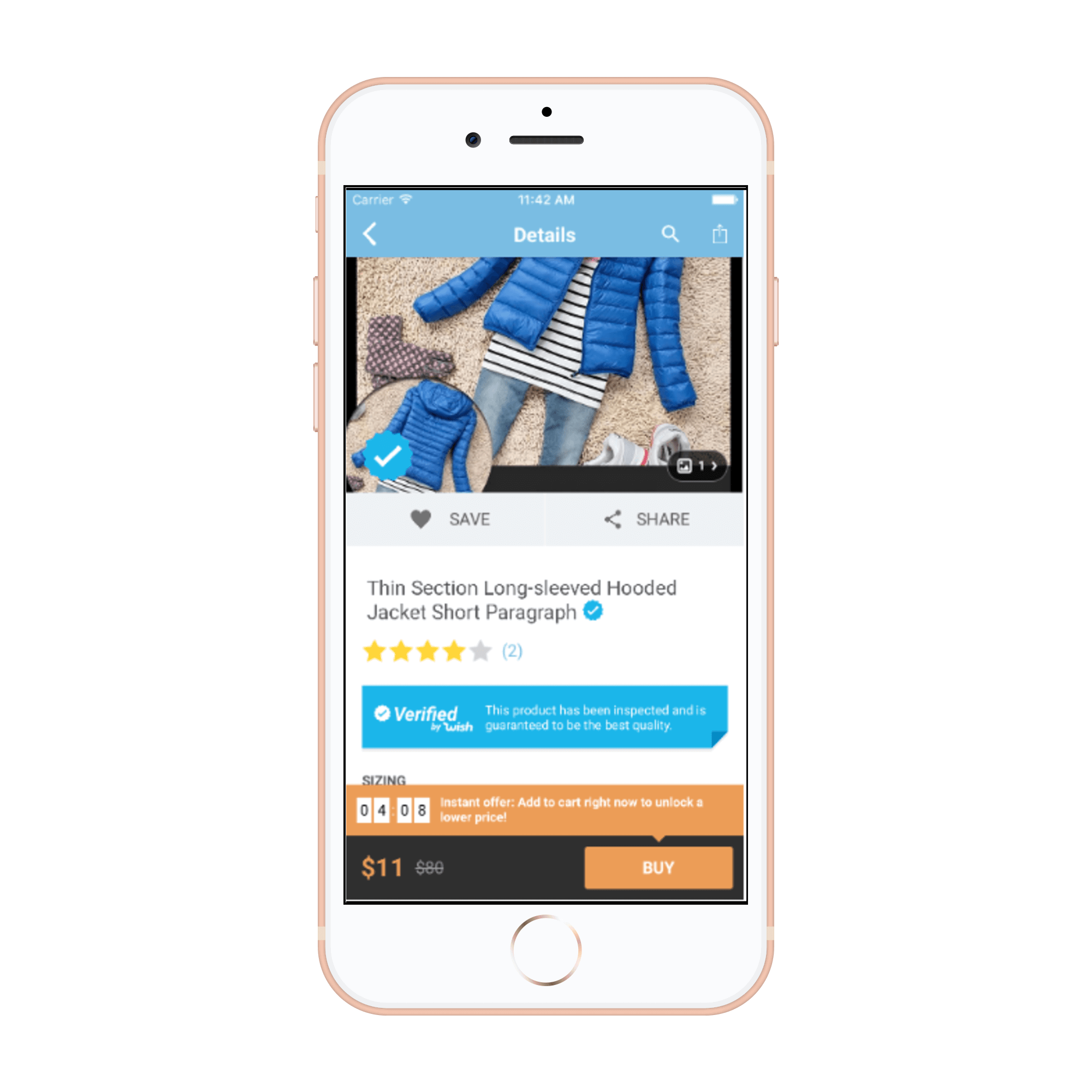 Payment gateway
The payment gateway is an essential feature of the proposed online shopping app. You need to provide secure payment options to both your customers and merchants. Also, it is crucial to take into account such cases as order cancellation, cashback options, etc.
The most common ways to submit payments is via PayPal, payment card, direct bank transfer, or cash on delivery.
ECOMMERCE UI/UX DESIGN: PRINCIPLES AND ELEMENTS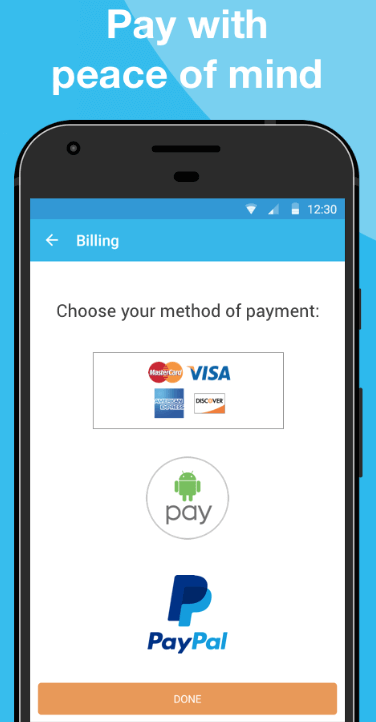 Image source: Wish
Recently we did a payment system research for our marketplace development project. For this project, we decided to integrate MangoPay, Stripe, and PayPal to provide app users with several payment options at once. See the full case study on the link.
HOW TO CHOOSE BEST E-COMMERCE PLATFORMS? STEP-BY-STEP GUIDE
Push Notifications
After the user logs onto Wish, the app asks you to allow sending push notifications. This feature is essential for shopping app development. You create another communication channel with your customers.
Now you can send all discount notifications and trigger notes right to the screens of users, and there are few chances they can miss them.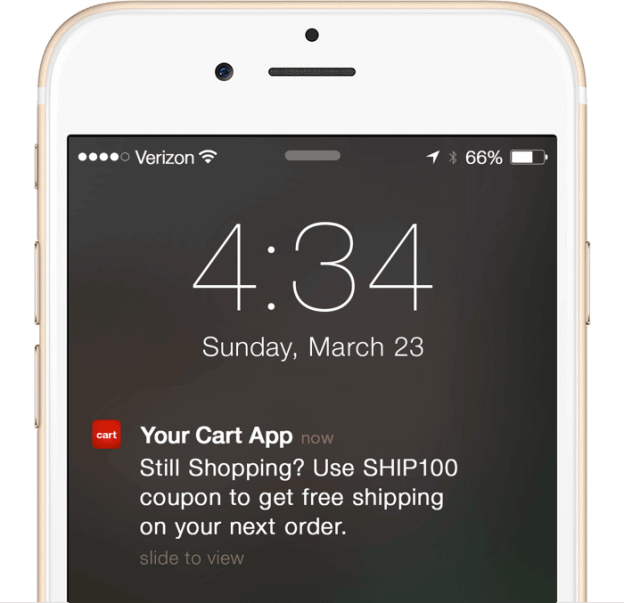 Image source: Gleantap
Read also: 10 Ways to Build a Bulletproof Push Notification Strategy
Social media integration
There is an exciting feature of this step that helps to sell more. Wish actively pushes the social media channel. And they have several reasons for this. First of all, it makes relations between buyer and seller more clear and transparent. Also, according to Forbes, 40% of consumers are purchasing goods after liking them on Facebook. People are feeling more comfortable buying things when they know a friend or colleague made a similar purchase successfully.
Other cool features for an app like Wish
To make the shopping experience of your users even more fascinating, consider the following features:
Virtual fitting rooms. With augmented reality technology there's a brand new and exciting shopping experience. Just imagine: your users can try on a pair of new glasses before purchasing them with the help of the front camera in their smartphones.
Read also: Benefits of Using Augmented Reality for Business
Reviews from real people. Photos of goods from real life also help to make that hard decision "to buy or not to buy." I should note that Wish uses this feature, so, don't fall behind!
Style boards. Girls are going to love this feature. It can look like a more sophisticated wishlist where your customers can create their look by combining existing items with desired ones.
The next question after "How to build a shopping app like a Wish?" should be the "What is something unique I can suggest to my customers?" By answering this question you can also figure out the cost to make an app similar to Wish.
To develop a Wish app clone, APP Solutions has researched the app in detail, and have our own set of personalization instruments. These retail-oriented tools can help analyze customer preferences and offer the goods that are the most attractive.
WHY IS A RETAIL APP USEFUL FOR BUSINESS?
How much does it cost to create a mobile app like Wish
How much is it to build a store app like Wish?
Well, we do not have a single answer to that question. It is hard to estimate the development cost without knowing
The number of mobile platforms
The number of features required
The hourly rate of your mobile developer and his location
Why? Because the hourly developer rate varies depending on the county.
Example:
U.S.-based mobile developers charge $80-$250/hour
Western-Europe: $80-$200/hour
Eastern-Europe developers charge $50-$150/hour
WHAT TECH STACK TO CHOOSE FOR YOUR PROJECT
To create an app like Wish, consider the following features:
Feature/Screen

Functions required

Design/hours

BackEnd/h.

Android/iOS/h.

Buyer application part

login signup, pass recovery

– Login, Social login

– Restore password

4

16

12

User Profile/Settings

– Edit user profile, photo

– Manage shipping addresses

12

24

16

Orders

– List of orders with statuses

16

24

16

Category

– Category structure tree

8

8

8

List of items

– List items to buy

– Filters items

– Sort items

12

24

32

Item page

– Item description

– Size, color variety

8

24

24

Review

– List of customers review for an item

– Add own item review

4

8

12

Search

– Search items

– Search result list

– Search items, brands, stores

4

24

8

Report inappropriate item

– Send report form

4

8

8

User wishlist

– Manage wishlist

8

16

8

Message

– List of messages

-Messaging system

8

40

16

Shopping cart

– Shopping cart functionality

8

24

24

Payment

– 3rd party payment system integration

– List of payment methods

2

40

8

Text pages

– Terms & conditions

8

8

8

Email integration

– mail server integration

– Email notification about users action

8

40

12

Total

114 hours

328 hours

200 hours

Seller application part

login signup, pass recovery

– Login, Social login

– Restore password

4

8

8

Registration form

– Fill in the registration form

– Upload documents

2

8

16

Seller Profile/Settings

– Edit seller profile, photo

8

12

16

Orders

– List of orders

– Update statuses

16

24

24

Category

– Request for adding a category

2

8

8

List of items

– Manage own items to sell

16

32

40

Message

– List of messages

– Messaging system

2

16

16

Transaction

– List of transactions

8

24

16

Total

58 hours

132 hours

144 hours
HIRING A DEVELOPER FOR YOUR BUSINESS: A SIX STEPS GUIDE

Takeaway
While the e-commerce industry continues to grow, m-commerce will remain the prospective sphere for investments.
To receive benefit from these trends you can develop your mobile shopping app like Wish and apply the Wish business model.
For your mobile shopping app, consider the features we have described in this article as well as the monetization strategies.
What our clients say
Related articles:
HOW TO DEVELOP AN APP LIKE YELP?
HOW TO CREATE YOUR OWN FITNESS APP LIKE SWORKIT
HOW TO CREATE A MOBILE TRAVEL APP?